The Best Homeowners Insurance Companies and Cheapest Quotes in Arizona for 2022
Purchasing a home is a major investment for homeowners, but selecting a good home insurance policy can help protect your investment for years to come. MoneyGeek ranked the best and cheapest home insurance providers in Arizona based on three unique factors to help narrow your search, so you can find the right policy to fit your needs as a homeowner at the most affordable rate. You also can compare coverage choices for high-value homes, homes with a pool and a poor credit score.
Advertising & Editorial Disclosure
Last Updated: 12/31/2021
The 5 Best Homeowners Insurance Companies in Arizona
Price is just one of the factors you need to consider to find the best policy. While it's important to get a good deal on your Arizona homeowners insurance policy, you should also make sure that you find suitable coverage for your needs. You should compare providers based on their price, coverage options, customer support and ability to pay claims to get the ideal protection for your home.
To assist you in choosing the best homeowners insurance in Arizona, MoneyGeek ranked the top five companies and compared them utilizing J.D. Power's customer satisfaction scores, the cost of their packages in Arizona and their ability to pay claims based on AM Best's financial stability ratings.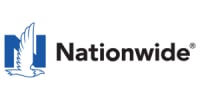 More About Nationwide
Nationwide offers standard coverage as well as additional options such as drain or sump pump, roof replacement, sewer backup, earthquake, equipment breakdown, identity theft, fraud and replacement cost plus coverages. This provider offers discounts based on your chosen coverages and personal factors.
Read MoneyGeek's Nationwide home Insurance Review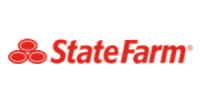 More About State Farm
State Farm presents an online quoting platform, along with a convenient app and website where you can apply for claims. Coverage includes guest medical payments, medical payment, other structures, liability protection, personal property, dwelling and replacement value. In Arizona, you can get coverage for energy efficiency upgrades and water backup.
Read MoneyGeek's State Farm home Insurance Review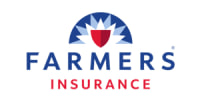 More About Farmers
Farmers allows you to select customizable packages and include coverage for Eco-Rebuild, identity management, multi-policy and home contents. Additional features are a household inventory tool, online claims application, online bill payment, mobile app and online rate calculator. Select customers can qualify to receive multiple discounts.
Read MoneyGeek's Farmers home Insurance Review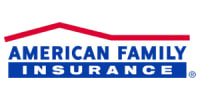 More About American Family
American Family's standard home insurance policy covers fire and smoke, tornadoes, damage from the weight of ice, snow or sleet, leaking roofs, lightning, theft, hail and windstorms, falling objects such as rocks or trees, wildfire, frozen interior plumbing, riots, vandalism and power surges. You can also buy additional protection for events like home maintenance, wear and tear, floods, earthquakes, sewer/septic backup and sump pump backup.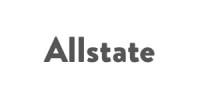 More About Allstate
Allstate's standard homeowners insurance policies will help to pay repair costs for damage created by risks such as falling objects, fire and smoke, hail or windstorm, frozen plumbing, theft or water damage from cooling or heating systems. This provider also offers additional coverage options such as renters insurance, landlord insurance, condo insurance and insurance for mobile and manufactured homes. As per MoneyGeek's ranking, USAA is actually number one in Arizona based on their customer service and pricing. But we have not placed it in the top spot because this provider's services are available only to military members, veterans and their families.
Read MoneyGeek's Allstate home Insurance Review
What Is the Average Cost of Homeowners Insurance in Arizona?
home insurance is equal to the average.
Home insurance in Arizona for a dwelling coverage baseline amount of $250,000 costs an average of $1,982 per year, which is 5.8% lower than the national average of $2,103. Providers estimate homeowners insurance in Arizona based on the risks related to the policyholder, including exposure to weather conditions and various calamities, crime rate, home value and more.
Home Insurance Calculator: Estimate the Cost of Homeowners Insurance in Arizona
Area-related elements and individual situations can influence your homeowners insurance cost. Providers compute homeowners insurance in Arizona based on an array of factors, including a home's age, dwelling value, credit score, roof quality, personal property, deductibles and frequency of claims.
Home Insurance Calculator
These are annual estimates. Get a personalized quote to determine your costs.
The Cheapest Homeowners Insurance Quotes in Arizona
ASI offers cheap homeowners insurance in Arizona, with an average premium of $981 for a dwelling coverage baseline amount of $250,000. This rate is $1,001, or 50.5%, cheaper than the state average. Dwelling coverage pays for the costs of repairing your house's physical structure if it gets damaged by elements like vandalism, explosions, hail, theft, falling objects or fire and smoke. You can acquire good home insurance in Arizona by comparing quotes to find a suitable policy for your budget and property.
Cheapest Homeowners Insurance by Dwelling Coverage
Scroll for more
Best Cheap Homeowners Insurance Companies for Expensive Homes
For a high-end home, you need to look beyond cheap homeowners insurance. In Arizona, USAA is the most affordable provider for a $2 million house. However, this company is only meant for military personnel and their families. The next cheapest option is American Family, with an average annual premium is $4,788. Similar packages with other providers can cost thousands more, so compare home insurance quotes to see how much you can save.
Cheapest Homeowners Insurance Companies for High-Value Homes
Scroll for more
Best Homeowners Insurance Companies if You Have a Pool
A pool can be a great place to relax, but there's a high degree of maintenance that can increase your home insurance costs. Arizona homeowners insurance rates for homes with a pool vary by hundreds or even thousands of dollars depending on the provider. Nationwide provides the most affordable insurance policy for pool properties in Arizona with an average price of $983 per year for an average dwelling cost of $250,000.
Cheapest Homeowners Insurance for Pool Home
Scroll for more
Cheapest Home Insurance in Arizona if You Have Poor Credit
Insurance providers consider the credit score of a homeowner when calculating insurance expenses. You can improve your credit score by keeping your credit use rate below 30% and by paying down high credit card debt. This can help you reduce your homeowners insurance costs. ASI presents the best homeowners insurance in Arizona for those with poor credit, as its average annual rate is $1,726 for $250,000 in dwelling coverage.
Cheapest Homeowners Insurance for Poor Credit
Scroll for more
How to Get Homeowners Insurance Quotes in Arizona
To get home insurance in Arizona, you'll need to provide personal information like your name, Social Security number, address and phone number. You should also be aware of the worth of your home and its contents, as well as any additional features you might have like a pool or solar energy panels. If you entertain plenty of guests, you may also consider medical costs coverage in case a guest suffers an injury.
Other Considerations for Homeowners Insurance in Arizona
Many other factors, including those associated with your residential location, can impact your annual premium. Insurance companies will consider weather risks, crime statistics and the average home value in your area, among other elements. For example, Arizona ranks 13th in the U.S. in the number of crimes. FBI statistics reveal that there were a total of 34,058 violent crimes and 191,974 property crimes in the state in 2018, resulting in higher-than-average crime rates compared to the national average.
Arizona ranks 19th among all U.S. states for home value. The average cost of houses in this state is $268,765. Your home can face the risk of hazardous weather conditions if you live in a region that is prone to natural calamities or other serious conditions. Get information on the frequency of natural disasters in your area and be prepared for them by getting adequate coverage.
Methodology
MoneyGeek analyzed homeowners insurance premiums from 16 of the top insurance companies in Arizona that were provided in partnership with Quadrant. Our analysis includes quotes from ZIP codes across Arizona. Quotes were gathered with an average home profile of 2,500 square feet, built in 2000, with an average dwelling coverage value of $250,000, liability coverage of $100,000 and personal property coverage of $100,000.
About the Author
---
---