On average, people spend between $20 and $50 per month on dental insurance premiums, with annual estimates ranging from $240 to $600. However, dental insurance costs also include co-insurance, copayments for specific treatments, annual maximums (the coverage limit per year) and deductibles. Your marketplace dental plan may have a maximum out-of-pocket (MOOP) cost limit, but this usually only applies to children.
The average cost of dental insurance can range from $8 to $100 per month, depending on factors such as plan type, benefits and location.
Dental insurance policies often have coverage limitations and exclusions, such as waiting periods, deductibles, copayments and annual maximums.
If you don't have dental insurance or want additional options, alternatives include dental discount plans, self-pay options, community clinics and government programs like Medicaid.
Dental Insurance Costs by State
Dental insurance costs vary significantly based on location, with factors like regional health care expenses and market dynamics influencing rates. We found that Alaska has the highest dental insurance rates, with an average monthly cost of $50, while West Virginia has the lowest average at $18 per month. These averages can fluctuate depending on the type of coverage — such as preventative versus full coverage — and factors like individual versus family plans.
Average Cost of Dental Insurance by State
Dental Insurance Costs by Plan Type
Marketplace dental insurance plans typically fall into one of the following plan types: Preferred Provider Organization (PPO), Health Maintenance Organization (HMO), Point of Service (POS), Indemnity and Exclusive Provider Organization (EPO).
PPO plans feature a wider network of dentists and offer flexibility in choosing providers both in and out of the network. They usually have higher premiums but lower out-of-pocket costs.
HMO plans require you to choose a primary dentist from inside the plan's network and often have lower premiums. Referrals are necessary for seeing specialists, and out-of-network coverage is either limited or not included.
POS plans combine aspects of both HMO and PPO plans, allowing individuals to choose between in-network and out-of-network care. Referrals are typically required for specialists. However, no POS dental insurance plans were available in the 2023 marketplace.
Indemnity plans offer the greatest freedom in choosing dentists and have no network restrictions. They reimburse a percentage of dental treatment costs, but premiums can be pricier.
EPO plans limit coverage to in-network providers only, offering lower premiums than PPO plans but without the option to see out-of-network dentists.
Dental insurance plans may also be categorized by metal level, similar to health insurance plans. Precious metal plans (such as Gold or Platinum) generally have more expensive premiums but offer more comprehensive coverage with lower deductibles and MOOP costs. Lower metal-tier plans (such as Bronze or Silver) have cheaper premiums but higher deductibles and out-of-pocket costs.
Average Cost of Dental Insurance by Plan Type
AVERAGE COST OF DENTAL WORK WITHOUT INSURANCE
If you don't want dental insurance, you can simply pay out of pocket for any services you receive. The following average costs of common dental procedures can help you estimate what you'll pay without insurance:
Routine dental cleaning: $100
X-rays: $146
Tooth filling (amalgam): $148 per tooth
Tooth extraction: $200 per tooth
Root canal treatment (molar tooth): $1,000
Dental crown: $1,288
Dental bridge (per unit): $2,000–5,000
Complete dentures: $2,000
Braces: $3,000–7,000 (varies depending on material and duration)
Top Dental Provider Costs
MoneyGeek found affordable average dental insurance premiums from the following providers:
Solstice Benefits: $16 per month
DentaQuest: $16 per month
MetLife: $17 per month
EMI Health: $18 per month
Remember that premiums are just one part of your dental insurance expenses. Look at the deductible, co-insurance and out-of-pocket maximum to get a fuller picture of a plan's total cost.
Average Dental Insurance Costs by Provider
Compare Insurance Rates
Ensure you're getting the best rate for your insurance. Compare quotes from the top insurance companies.
Dental Insurance Costs Explained
Dental insurance providers use a fee schedule to determine the costs of various dental procedures and out-of-pocket expenses such as co-insurance, copayments, deductibles and annual maximums. These UCR ("usual, customary and reasonable") fees are adjusted based on the expected cost of services in a particular area.
An area's cost of living, average prices at other dental offices, materials used, laboratory fees, number of appointments required and the treatment category all factor into the "usual" cost of services. The dentist determines the "reasonable" rate, while the dental insurance company decides the "customary" amount. These rates must align to ensure that your dental insurance policy adequately covers your required treatment.
Dental insurance premiums are the monthly fees you pay to maintain your coverage. They vary depending on the insurance plan and can range from $8 to around $100.

The deductible is the amount you must pay out of pocket before your insurance coverage kicks in. Dental insurance deductibles typically range from $25 to $100 per year.

Copayments are fixed amounts you pay when you receive dental services. These costs vary depending on the procedure, with standard copays ranging from $10 to $50 per visit.

Co-insurance refers to the percentage of costs you're responsible for paying after you meet the deductible. For example, if your plan's co-insurance is 20%, you'll pay only 20% of the total cost for services rendered (your insurance covers the remaining 80%).

The annual maximum is the most your insurance will cover within a year. If you reach this limit, you'll be responsible for covering the cost of dental treatments until the policy year rolls over. Annual maximums typically range from $1,000 to $2,000.

Maximum out of pocket (MOOP)

The maximum out-of-pocket (MOOP) limit is the most you'll pay in a year for covered services. Once this limit is reached, your insurance covers 100% of service costs. MOOPs for marketplace dental plans average between $350 and $375. However, these often only apply to children on the plan, not adults.
Employee and Public Plan Dental Insurance Costs
The average cost of dental insurance for job-based and public plans varies according to the type of coverage and the provider. Employer-sponsored insurance typically costs less than a self-purchased plan. Government-sponsored dental benefits depend on income level and your state of residence.
1
Job-Based Insurance
Employee-sponsored dental insurance costs can vary depending on the employer's contribution. Some employers cover all or part of your dental insurance premiums as part of the employment package. Even if employees pay the full cost, it's often discounted from group plan savings, making it more affordable than individual plans.
2
Medicare
Approximately half of Medicare beneficiaries lack dental insurance. Original Medicare does not cover routine dental care (except in cases where dental treatment is considered medically necessary).
However, Medicare Advantage plans do often include dental coverage. For basic dental procedures like fillings, extractions and root canals, a standard co-insurance rate is 50%. Annual maximums — typically ranging from $1,000 to $1,500 — are typical, which means seniors may still have out-of-pocket expenses even with dental insurance.
3
Medicaid
Dental service coverage under Medicaid is state-dependent. Medicaid is mandated to cover dental services for individuals under 21, but coverage for adults varies widely among states, ranging from emergency dental services to comprehensive coverage.
Frequently Asked Questions About Dental Insurance Costs
We answered common questions about the cost of dental insurance to help you make informed decisions about your oral health coverage.
Learn More About Health and Dental Insurance
About Brenna Kelly, Licensed Health Insurance Agent
---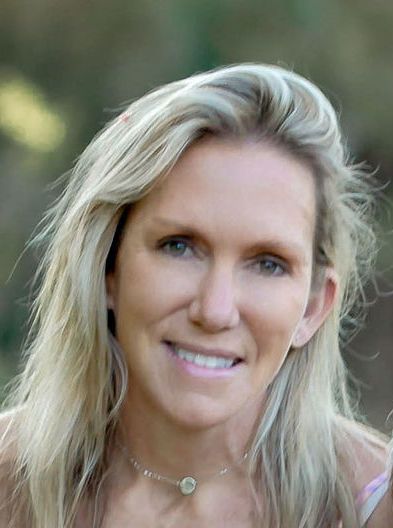 ---