The realities of teen driving can be alarming. They make up approximately 3.7% of all drivers in the United States. That percentage translates to 8.3 million teen drivers on the road. Moreover, those between the ages of 16 and 19 are three times more likely to get into a fatal accident than drivers in their 20s.
Inexperience is only one challenge teen drivers face on the road. Others include distracted driving, speeding, driving at night and driving during weekends. Distracted driving laws and several programs, such as the NHTSA's Click It or Ticket campaign, have been enacted to prevent accidents.
The Frequency of Teen Car Accidents
The Centers for Disease Control and Prevention found that teen drivers are more likely to get into motor vehicle accidents than any other age group. Drivers aged 20 or older are three times less likely to be involved in a fatal crash than those between 16 to 19. Young drivers are more likely to engage in dangerous driving behavior, such as speeding, and less likely to use their seat belts while behind the wheel.
Fortunately, several improvements have been made over the years. An example would be driving technology. The NHTSA says that newer cars are safer, primarily due to their safety features. States have also implemented graduated licensing programs, which have reduced accidents, injuries and fatalities.
Increased safety efforts have influenced a decline in fatal crashes involving teen drivers over nearly four decades.
The Trend in Teen Auto Fatalities
MoneyGeek explored the disparity of motor vehicle accidents when comparing male and female teen drivers. Insurance Institute for Highway Safety (IIHS)'s data shows fatal crashes involving males were twice as many as those involving females.
Crash

Deaths by Sex, 2019
---
Male
Ages 13-19
1,577 crashes
Female
Ages 13-19
797 crashes


Conclusion: About 2 of every 3 teenagers killed in collisions in 2019 were males.
---
Teen Driver Accidents & Fatalities By State
The U.S. map above details how many of the fatal crashes in each state involved teen drivers. For most areas, young drivers make up 10% to 15% of accidents resulting in death.
However, it's crucial to note that we observed a higher ratio in four states. Montana, Alaska, Nebraska and South Dakota's percentages exceeded 15%.
Texas, California and Florida had the highest occurrences of fatal crashes involving teen drivers in 2019. Each state had 480, 386 and 380, respectively.
Four U.S. locations had less than 10 fatal crashes in 2019. These were Washington DC, New Hampshire, Rhode Island and Vermont.
The median for fatal accidents involving teen drivers across all states in 2019 was 61.
Risk Factors Affecting Teen Drivers
Several factors contribute to the high number of motor vehicle accidents among teens. These include inexperience, driving in challenging environments and engaging in dangerous driving behaviors.
Risk Factor

Description

Teen drivers are less likely to recognize risky situations while driving, which may lead to errors in judgment. They may also be unfamiliar with some signs and road rules.

Teen drivers are the most comfortable with technology and may try navigating the road while using their phone.

The National Youth Risk Behavior Survey in 2019 found that 39% of high school students text, email, post or view social media at least once while driving.

Impaired driving among teens is typically associated with marijuana use and alcohol intake.

Teen drivers are more susceptible to the effects of alcohol. According to the CDC, their driving skills are more affected than those of an older driver with the same blood alcohol concentration (BAC) level. They already experience difficulty multitasking even with a BAC of 0.02, which is below the legal limit.

Driving at night automatically increases the risk of getting into an accident, but teens are more susceptible to it than adults. Studies show that teens are three times more likely to crash when driving at night.

On average, 40% of teen driving fatalities in 2019 occurred between 9 p.m. and 6 a.m. The level of risk increases further during weekends when teenagers are more likely to drink alcohol before getting behind the wheel.

Among the different age groups, teen drivers and passengers are less likely to buckle up while driving. In 2019, according to the CDC, 43.1% of teens surveyed said they did not use seat belts as passengers.

Teens can experience severe injuries when seat belt laws are not followed. In 2019, teen driving fatalities showed that almost half weren't using seat belts when an accident occurred.

Speeding contributed significantly to teen fatalities in 2019. Driving over the speed limit makes it difficult to stop, and decreases the effectiveness of safety features in cars, such as seat belts and airbags. A collision at high speed also increases the impact, leading to more severe injuries or, worse, death.
EXPERT TIP: MITIGATE COSTS OF TEEN CAR ACCIDENTS
Description: Due to the multiple risk factors associated with teen driving, insurance companies calculate higher premiums. Make sure you and your teen have good auto insurance policy that can protect you and help you with expenses, in the event of an accident.
Teen Driver FAQs
Many teen drivers are on the road today. These teen driver statistics are only the beginning of the story. There are several risk factors to consider, and many ways to educate teens on safe driving. MoneyGeek gathered the most commonly asked questions below.
Experts Weigh In
While subrogation claims are handled by the insurance company, knowing how it works can help protect you in the case of an incident. MoneyGeek asked industry experts to share their insights to help you better understand what subrogation in insurance details.
What do you think are the biggest challenges teen drivers face on the road these days and why?

Do driver's education programs adequately prepare teen drivers to get behind the wheel? Why or Why not?

How significant are parents' roles in keeping their teen drivers safe behind the wheel?

Several systems have been put in place to increase road safety for teenagers, such as seat belt campaigns and graduated licensing programs. What else can we do to try to reduce the number of crashes?
Thomas Simeone
Trial Attorney, Simeone & Miller, LLP
Eduarda dePaula
CEO of FindByPlate
Margarette Stine
Writer at 4WheelOnline
Theola Tinney
Co-Founder of VinPit
Robert Muñoz
Car Mechanic, Engineer & Road Safety Expert at SensibleMotive
Related Content
Several concepts are closely associated with teen driving, such as auto insurance for young drivers, the perils of distracted driving and getting a driver's license. You can explore the subject further by using the additional resources MoneyGeek has provided.
About Nathan Paulus
---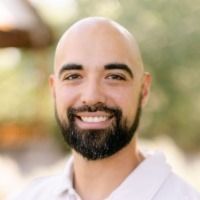 ---