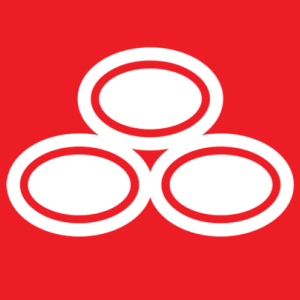 VS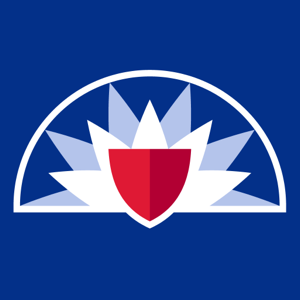 Verdict
State Farm wins for cheapest average car insurance rates in more states and better customer experience, while Farmers has more unique coverage options. Farmers offers new car replacement, custom parts coverage and original equipment manufacturer (OEM) replacement, plus better glass deductible options. The average auto insurance rates for drivers with violations, driving under the influence (DUI) charges and poor credit are lower with State Farm than Farmers.
State Farm is good for customers who value cheaper rates, higher discount savings, quality customer service and robust financial stability.
Farmers is good for those who want unique coverage options.
Is State Farm or Farmers Cheaper Overall?
On average, State Farm tends to be more affordable than Farmers. State Farm's average national premium is $1,235 per year, while Farmers' is $1,578. Keep in mind that the cheapest car insurance provider may differ depending on your location and driver profile.
Auto insurance rates are dependent on personal and household driving characteristics, location, age and credit score. MoneyGeek obtained these rates by using a sample driver profile of a 40-year-old male with a clean driving record. The sample plan has 100/300/100 liability limits with $1,000 deductibles for comprehensive and collision coverage.
Is State Farm or Farmers Cheaper in Your State?
State Farm auto insurance costs less in more states than Farmers Insurance.
Of the 31 states MoneyGeek had pricing information for both companies, State Farm was cheaper in 23 states, and Farmers was more affordable in six. Individual state insurance prices vary and may not be the same as the national average cost of auto insurance. Depending on where you live, you may find Farmers has better rates or a different insurance company is cheaper.
While State Farm used to offer quotes in all 50 states plus the District of Columbia, it is no longer marketing new business in Massachusetts and Rhode Island.
Farmers does not write policies in:
Alaska
District of Columbia
Hawaii
However, you'll notice in the following table that many more states read as "Not Available." Except for Alaska, Hawaii and D.C., this does not mean Farmers insurance is unavailable. Instead, it merely indicates that our study included no data for their coverage in these states. If you'd like to see which company may offer you a lower quote in your state, use our car insurance cost calculator to get an anonymous quote.
Average Cost Per State
Scroll for more
State Farm Annual Premium
Compare Auto Insurance Rates
Ensure you're getting the best rate for your auto insurance. Compare quotes from the top insurance companies.
Is State Farm or Farmers Cheaper for Your Age and Driving History?
Your age, credit score and driving record play a significant part in determining your car insurance rates. Being younger, having a low credit score, incurring driving violations and being involved in at-fault accidents means you'll pay higher premiums.
For drivers with speeding tickets, at-fault accidents, DUIs and poor credit scores, State Farm offers more affordable coverage than Farmers, on average.
State Farm is cheaper for a driver with a ticket.
State Farm is cheaper for a driver with an at-fault accident.
State Farm is cheaper for a driver with a DUI.
State Farm is cheaper for a driver with poor credit.
The "Not Available" indication in the following table does not mean that Farmers refuses coverage to 18-year-old students. It simply indicates that we were unable to track down information about their rates for this driver profile.
Average Car Insurance Rates by Driver Profile
Scroll for more
State Farm Annual Premium
State Farm vs. Farmers: Which Is Better for Discounts?
Most insurance companies offer discounts for vehicle safety features, safe driving and in-full or early premium payment. While these deals can significantly drive down your insurance costs, what matters most is your final quote. The discounts that tend to have the most substantial impact on your final quote are auto and home bundle and usage-based programs discounts.
Most insurance providers offer customers a discount for purchasing auto and home policies from the same company, and State Farm and Farms are no exception. State Farm provides a 25% discount for bundling, higher than Farmers' 19%. Because State Farm's discount is higher, it wins in this category.
State Farm advertises saving up to 30% savings for participating in its Drive Safe & Save program. Policyholders can use OnStar or download State Farm's app to monitor driving habits for potential savings. Farmers' Signal program provides an initial 5% discount for enrolling in the app and up to 15% off each policy renewal based on your driving habits. Young drivers can save an additional 10%, making Farmers potentially more attractive to this age group. However, since State Farm's average premiums are more affordable and its usage-based discounts can potentially be higher, it also beats out Farmers in this category.
Available Discount by Company
Scroll for more
Available With State Farm?
State Farm vs. Farmers: Which Has Better Customer Service?
To help you find the best auto insurance company for customer service, MoneyGeek compared State Farm and Farmers' customer satisfaction scores in recent J.D. Power studies and their complaint ratios with the National Association of Insurance Commissioners (NAIC). State Farm wins in both categories, with a higher customer service score and a lower complaint index with the NAIC.
State Farm vs. Farmers: Customer Satisfaction Rating
J.D. Power's 2020 customer satisfaction study measured every major car insurance company's customer satisfaction ratings on a scale of 1000. State Farm scored 837 points, while Farmers scored 816 points, making State Farm the winner in this category.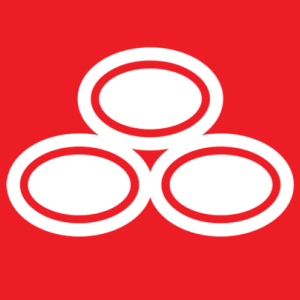 Estimation of Process:
4/5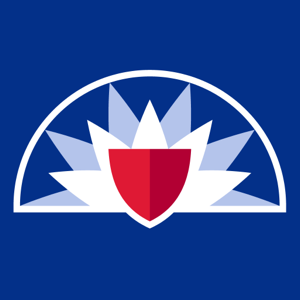 Estimation of Process:
4/5
State Farm vs. Farmers: Customer Complaint Ratio
For the NAIC customer complaint index, a lower score shows fewer complaints. The national average score is one, so any company that receives a score greater than that has more complaints than the average. Any company that receives less than a score of one has fewer complaints than the average. Farmers' complaint ratio is 1.31, higher than State Farm's 1.28. Because Farmers had more complaints filed than State Farm, State Farm wins in this category, too.
State Farm vs. Farmers: Coverage Options
All car insurance companies provide standard coverage options, including liability, personal injury protection, comprehensive, collision and uninsured motorist insurance. Both State Farm and Farmers offer additional coverages, including rental car reimbursement coverage, rideshare insurance and roadside assistance.
However, Farmers offers more customization options than State Farm, making it the winner in this category. At Farmers, policyholders also have access to new car replacement, custom parts coverage, accident forgiveness, OEM parts and glass deductible modification.
Coverage Options by Company
Scroll for more
Available With State Farm?

Rental Car and/or Travel Reimbursement

Glass Deductible Modification

Original Equipment Manufacturer (OEM) Coverage
State Farm vs. Farmers: Which Is More Financially Stable?
When purchasing car insurance, you expect a company to pay out for legitimate claims, no matter how large. An auto insurance company's financial stability score shows how strong its assets are, which attest to its ability to pay claims. A.M. Best rates each provider's financial strength, with A++ for highly secure companies and F for companies undergoing liquidation.
State Farm's received the highest A.M. Best score of A++, showing superior financial strength. Farmers scored an A, which is still excellent but not as strong as State Farm.
State Farm vs. Farmers: Online Tools
State Farm wins for online tools because of its calculators. Calculators are a great tool to make financial decisions, and State Farm offers several online calculators for budgeting, credit, savings and purchasing a vehicle.
But both Farmers and State Farm offer online tools to make your life easier. You can download each company's app to make changes, pay bills, file and track claims and view ID cards. You can also access your account online 24/7 without the need for an app. Each company also offers online libraries to allow consumers to learn more about insurance products and what works best for their personal or business needs.
Methodology
State Farm and Farmers were analyzed by MoneyGeek based on affordability, coverages, service, financial stability and online tools.
Customer satisfaction and complaints data were drawn from J.D. Power surveys and the National Association of Insurance Commissioners (NAIC). Financial strength was based on ratings from A.M. Best, an insurance credit rating agency.
The MoneyGeek team compiled data on available coverages and discounts for each insurer. Quotes were compiled from hundreds of ZIP codes across the country for a sample car insurance policy for a 40-year-old male. The policy covers:
$100,000 on bodily injury liability insurance per person
$300,000 on bodily injury liability insurance per accident
$100,000 on property damage liability insurance per person
Comprehensive and collision insurance with a $1,000 deductible
About Mandy Sleight, Licensed Insurance Agent
---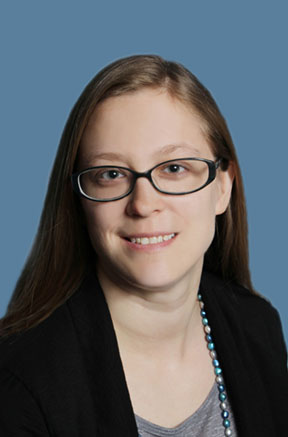 ---