MoneyGeek Survey:
Drivers Are Open to Adopting Telematics for Savings, so Why Are so Few Opting In?
Telematics can help cut costs and make roads safer, but are drivers ready to trust insurers with their data?
Advertising & Editorial Disclosure
Last Updated: 11/17/2022
With inflation on the rise, car insurance telematics programs may seem like an easy way to secure cheap auto insurance and create safer roads. In a randomized study of 174 drivers over 28 weeks, those who received driving feedback and incentives via telematics experienced a statistically significant reduction in risky driving behavior.
But do drivers trust their insurance companies with their driving data? It turns out that depends on your age, driving habits and insurance carrier. MoneyGeek conducted a nationally representative survey of over 1,000 motorists to better understand consumer attitudes toward telematics programs.
Loading...
39% of Drivers Would Adopt Telematics for a 5% Discount
As the average cost of car insurance continues to rise, the question that both drivers and auto insurance companies want answered is: what percent of savings would make telematics tracking worth it? The short answer is that it only takes an auto insurance discount of 5% for 39% of people to accept telematics.
However, almost as many respondents (37%) indicated that no amount of discount is enough for them to enable tracking devices.
Some generations seem to be more willing to adopt telematics for a discount than others; nearly half of Gen Z (48%) and millennial drivers (47%) would enroll in a telematics program for a 5% discount, compared to 38% of Gen X and 31% of baby boomer drivers. Baby boomers were the most likely to report that no amount of discount would convince them to adopt telematics (44%).
Drivers Are Afraid Their Data Will Be Used Against Them
While automotive technology can make you safer and save you money, MoneyGeek's survey results indicate that consumers are still apprehensive about sharing their driving data with insurance companies.
From hit-and-runs to robberies and divorce proceedings, there have been many cases where telematics data was used as evidence in litigation. When asked what aspects of telematics they had reservations about, over half (58%) of drivers expressed concern about their information being used for legal purposes. This was the top fear among Gen Z (52%), millennial (57%) and Gen X (57%) respondents.
With financial services as the second most targeted industry for cyber attacks, 57% of drivers surveyed by MoneyGeek expressed concern about a breach of privacy. This reservation was most pronounced among baby boomers, with 68% citing it as a fear.
Another 56% worried that their telematics data would be used for marketing purposes. This worry was the most common telematics-related fear among baby boomers, with 70% listing it as a reservation, compared to 54% of Gen X, 50% of millennial and 46% of Gen Z drivers.
What's Holding Drivers Back from Adopting Telematics?
Data Being Used for Legal Purposes: 58% Overall

Gen Z: 52%
Millennials: 57%
Gen X: 57%
Baby Boomers: 61%

Data Being Exposed During a Data Breach: 57% Overall

Gen Z: 48%
Millennials: 53%
Gen X: 56%
Baby Boomers: 68%

Data Being Used for Marketing Purposes: 56% Overall

Gen Z: 46%
Millennials: 50%
Gen X: 54%
Baby Boomers: 70%
Are Drivers Willing to Have Their Risky Driving Behaviors Tracked?
The National Association of Insurance Commissioners (NAIC) highlights the following as the factors measured through telematics that are of most interest to auto insurance underwriters: miles driven, time of day, location, rapid acceleration, hard braking, hard cornering and airbag deployment.
Our survey results indicate that, as with other technologies, consumers are willing to share certain types of data, but not all.
Drivers are least inclined to share their:
Location (25%)

Acceleration (31%)

Hard braking or cornering (32%)

Phone usage while driving (33%)
Drivers feel most comfortable sharing their:
Mileage traveled (51%)

Time of day driving (42%)

Frequency and duration of driving (41%)

Speed (39%)
---
Nearly 70% of all survey respondents weren't willing to have markers of risky driving — including acceleration, hard braking/cornering and phone usage while driving — tracked. This data stands in spite of the fact that 45% of respondents believed they were better drivers than 80% of the population.
Despite Telematics Hesitations, Baby Boomers Are More Open to Some Types of Tracking
While baby boomers are the least open to telematics overall, they were more willing to have certain types of data tracked than younger generations. For example:
39% of baby boomers would allow their insurer to track their phone usage while driving, the highest percentage of any generation.

Just 35% of Gen X drivers, 27% of millennial drivers and 26% of Gen Z drivers were willing to have this data tracked.

54% of baby boomers would be willing to track mileage traveled.

Compare this to 44% of Gen X and 48% of Gen Z drivers, the two generations that are least willing to allow their mileage traveled to be tracked by insurance providers.

47% of baby boomers would allow their insurance company to monitor the time of day they drove.

Just 40% of Gen X, 43% of millennial and 34% of Gen Z drivers were willing to have this data tracked.
Expert Insights
MoneyGeek consulted a legal expert to learn more about two of consumers' most significant fears related to telematics — namely, their data being used as evidence in litigation or exposed during a data breach.
What is the most common use of telematics in litigation?

What type of regulation could help protect driver privacy in telematics?

What types of drivers could benefit most from an insurance tracker?

What is the potential impact of telematics technology and innovation in the auto insurance industry?
Marc Gordon
Director of Product Management, LexisNexis Risk Solutions
Paul E. Traynor
Visiting Assistant Professor of Law, University of North Dakota
Methodology
MoneyGeek surveyed a nationally representative sample of 1,194 drivers who own or lease a vehicle to explore their sentiment towards safe driver programs; these programs track driver data, including mileage, time of day driving, duration, speed, phone usage and location.
Of our survey respondents, 10% were Generation Z, 31% were millennials, 32% were Generation X and 26% were baby boomers. This survey sample was balanced to be representative of gender, age and income demographics of the United States.
If you have any questions about our findings or methodology, please reach out to Melody Kasulis via email at melody@moneygeek.com.
About Lucia Caldera
---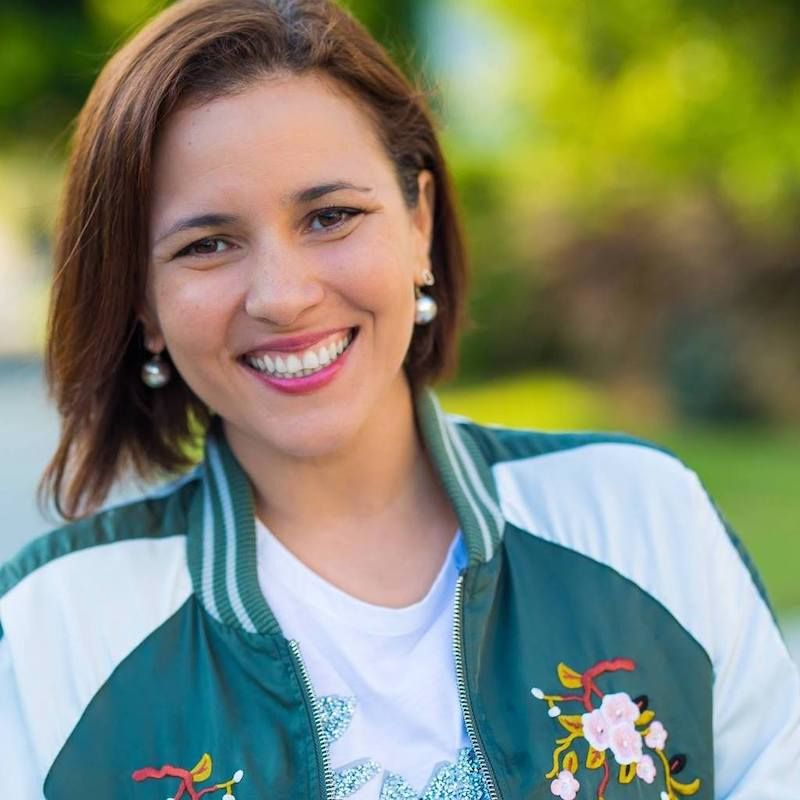 ---