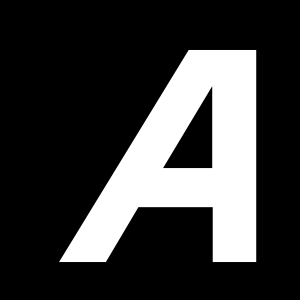 VS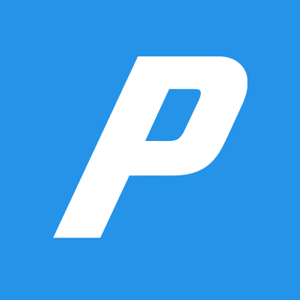 Verdict
For the average driver, Allstate offers the cheapest car insurance rates than Progressive. However, Progressive has better customer satisfaction scores and fewer complaints. While Allstate is more affordable for young drivers and those with driving violations, Progressive has the cheapest rates for drivers with driving under the influence (DUI) convictions. In the 48 states MoneyGeek has data on, Allstate is more affordable in 30. With similar coverages, Allstate stands out by offering coverage for portable electronics and installed sound systems, plus new car replacement for eligible vehicles.
Allstate is good for drivers who are young, have low credit, value unique coverages, want higher discounts and desire cheaper rates.
Progressive is good for drivers who have a DUI and value customer service.
Is Allstate or Progressive Cheaper Overall?
Price isn't everything. However, if you're searching for the cheapest auto insurance option, you may want to consider Allstate. The average rate for Allstate is $1,351, compared to Progressive's $1,381.
Rates for auto insurance are based on several criteria, including your state, age, driving history, type of vehicle, credit score and coverage needs. The sample driver used for these rates is a 40-year-old male with no tickets, quoting 100/300/100 liability limits with comprehensive and collision coverage and a $1,000 deductible.
Is Allstate or Progressive Cheaper in Your State?
Allstate is cheaper than Progressive in most states. However, The average cost of auto insurance in each state can differ from the national average. You may find Progressive is cheaper in your state, or another company may be more affordable for your particular driving profile and location.
Allstate is cheaper than Progressive in 30 of the 48 states MoneyGeek obtained data for both providers; Progressive is cheaper than Allstate in 18. Both companies offer insurance coverage in all 50 states and the District of Columbia.
In the following table, you may notice that Progressive's data is incomplete for several states. This does not mean that Progressive insurance is unavailable in these states. Instead, it means that, for these states, our study included no data for Progressive. If you'd like to see which company may offer you a lower quote is your state, use our car insurance cost calculator.
Average Cost Per State
Scroll for more
Progressive Annual Premium
Compare Auto Insurance Rates
Ensure you're getting the best rate for your auto insurance. Compare quotes from the top insurance companies.
Is Allstate or Progressive Cheaper for Your Age and Driving History?
While location is a significant factor in determining car insurance rates, your age, driving record and credit score also greatly influence auto insurance costs. Drivers who are young, have tickets and or a DUI, have been in at-fault accidents, or have poor credit may find their car insurance rates are higher than drivers with less risky profiles.
In all of the above scenarios, Allstate is cheaper — except for drivers with a DUI.
Allstate is cheaper for an 18-year-old student driver.
Allstate is cheaper for a driver with a ticket.
Allstate is cheaper for a driver with an at-fault accident on their record.
Progressive is cheaper for a driver with a DUI charge.
Allstate is cheaper for a driver with poor credit.
Average Car Insurance Rates by Driver Profile
Scroll for more
Progressive Annual Premium
Allstate vs. Progressive: Which Is Better for Discounts?
Most car insurance providers offer discount options for early pay, pay-in-full, vehicle safety features and good driving history. In the end, your final quote matters more than the number or type of discounts you receive.
The two largest discount opportunities are home and auto insurance bundle and usage-based programs. Based on our analysis, Allstate wins with a significantly higher discount for its auto and home bundle, and its usage-based program, Drivewise, may save you more than Progressive's Snapshot program.
Allstate's average home and auto bundle discount percentage is 17%, the average among major insurers. Progressive estimates those who bundle home and car insurance save an average of 4%. The discount is only applied to the auto insurance policy, while Allstate discounts both policies for maximum savings.
Progressive's Snapshot program tracks both usage and miles driven to determine if you receive a discount. Progressive estimates that, on average, drivers can save $146 per year through this program but also notes high-risk driving can increase rates. While Allstate doesn't offer a savings dollar amount, it does advertise drivers can save up to 40% based on their driving habits with Drivewise. Allstate also offers another program, Milewise, that can help low-mileage drivers save on their premiums.
Available Discount by Company
Scroll for more
Available With Progressive?
Allstate vs. Progressive: Which Has Better Customer Service?
To measure the best car insurance companies for customer service, MoneyGeek uses J.D. Power customer satisfaction ratings and complaints tracked by the National Association of Insurance Commissioners (NAIC). Progressive's score of 832 points out of a possible 1,000 for the J.D. Power study just beats Allstate's 829 points. Progressive also has a lower NAIC complaint index of 1.33 than Allstate's 1.88, which shows a higher amount of complaints in the same amount of time.
When it comes to customer service and complaints, Progressive wins out.
Allstate vs. Progressive: Customer Satisfaction Rating
Allstate and Progressive have similar scores for customer satisfaction, according to J.D. Power. However, Progressive scored slightly at 832 points than Allstate's 829 points, making it the winner in this category.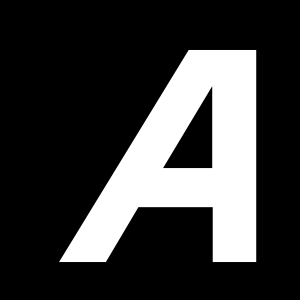 Estimation of Process:
4/5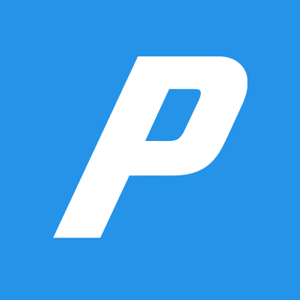 Estimation of Process:
3/5
Allstate vs. Progressive: Customer Complaint Ratio
The lower a company's customer complaint ratio with the NAIC, the better. The higher the complaint index, the more complaints the insurance company has had than similar-sized companies in the same time frame. Progressive win's in this category with an index of 1.33, showing fewer customer complaints than Allstate's 1.88.
Allstate vs. Progressive: Coverage Options
All car insurance companies offer standard coverages like liability, comprehensive, collision, personal injury protection and uninsured motorist insurance. Some offer additional, more niche coverage options.
Both Allstate and Progressive offer rental car reimbursement, roadside assistance, coverage for custom parts, accident forgiveness, deductible rewards, rideshare and gap insurance. In addition to these optional coverages, Allstate also provides protection for new car replacement, installed sound systems and portable electronics and media. These additional coverages make Allstate the better company for coverage options.
Coverage Options by Company
Scroll for more
Available With Progressive?

Rental Car and/or Travel Reimbursement

Portable Electronics and Media Coverage
Allstate vs. Progressive: Which Is More Financially Stable?
Financial stability is another factor to consider when choosing an auto insurance provider. The better a company's financial stability, the easier it can pay out legitimate claims, especially during periods with high volumes of claim activity, like after a natural disaster. Large companies usually have excellent financial stability, and both Allstate and Progressive prove this by receiving an A+ rating from A.M. Best.
Allstate vs. Progressive: Online Tools
Progressive wins this category for its Name Your Price tool, which allows you to browse policies by how much you want to pay, rather than picking coverages before getting a quote.
Both Progressive and Allstate offer similar online experiences to make policyholder's lives easier. You can file a claim online, through the mobile app or over the phone 24/7. Consumers can also quickly get quotes and coverage online. Additionally, each company provides online information about a broad range of insurance topics, including coverages and claim scenarios.
Methodology
Data on car insurance rates comparing Allstate and Progressive are for a 40-year-old male with a full coverage car insurance policy, unless otherwise noted. The policy includes:
$100,000 on bodily injury liability insurance per person
$300,000 on bodily injury liability insurance per accident
$100,000 on property damage liability insurance per person
Comprehensive and collision insurance with a $1,000 deductible
To evaluate available coverages, discounts and online tools, MoneyGeek collected information from insurer websites and quote tools. To score insurance companies on customer satisfaction and customer complaints, MoneyGeek referenced publicly available data from J.D. Power and the National Association of Insurance Commissioners (NAIC). Financial stability was measured using financial strength ratings from A.M. Best, a leading insurance credit rating agency.
About Mandy Sleight, Licensed Insurance Agent
---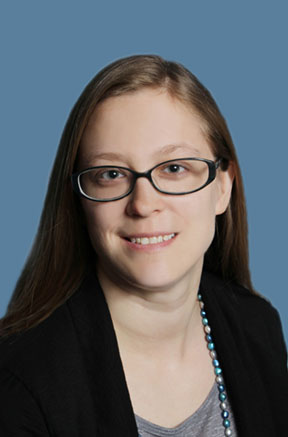 ---