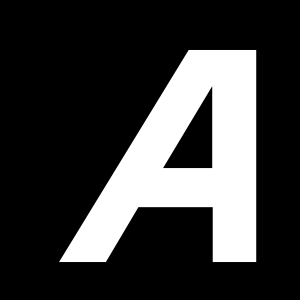 VS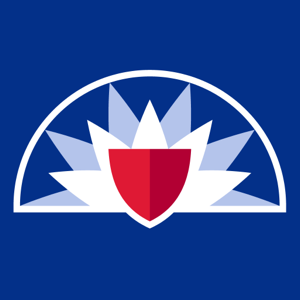 Verdict
Allstate offers lower rates for an average driver, as well as drivers with unique needs based on age or driving history. They also have higher scores than Farmers when it comes to customer satisfaction, but more complaints.
Both insurers offer many types of coverage, including additional perks like roadside assistance and accident forgiveness. However, Allstate offers slightly more coverage options. Allstate is cheaper in more states than Farmers for most drivers, but Farmers is more affordable for drivers who have a DUI on their record.
Overall, Allstate has slightly higher ratings when it comes to price, customer satisfaction and coverage, but Farmers still has high scores in these categories as well.
Allstate is good for drivers who are looking for an affordable policy with good customer service. Farmers is good for drivers who have a DUI on their record and are looking for a low rate.
Is Allstate or Farmers Cheaper Overall?
With a cost of $1,351 annually for an average driver, Allstate offers cheaper car insurance policies than Farmers, which costs an average of $1,578. However, rates vary depending on different factors, including where you live, your age, your driving record, and your credit score.
When determining which insurers have more affordable rates, be sure to get a personalized quote from both companies for the most accurate price comparison.
The average rates above are for a sample driver with a safe driving record purchasing a full coverage policy and 100/300/100 liability limits.
Is Allstate or Farmers Cheaper in Your State?
Allstate tends to be cheaper than Farmers in most states. The average cost of car insurance at the state level can be very different from national averages, so it's always good to check the rates in your specific state before deciding on an insurer.
Of the 39 states where MoneyGeek has sample rates for both companies, Allstate is less expensive than Farmers in 16 states, while Farmers is less expensive in 13. Allstate sells insurance in all 50 states and Washington D.C. If you'd like to see which company may offer you a lower quote in your state instantly, use our car insurance cost estimator.
Average Cost Per State
Scroll for more
Compare Auto Insurance Rates
Ensure you're getting the best rate for your auto insurance. Compare quotes from the top insurance companies.
Is Allstate or Farmers Cheaper for Your Age and Driving History?
Factors like your age, driving record and credit score can significantly impact your auto insurance rates. Insurers rate these factors differently using their own proprietary systems, so it's a good idea to get quotes from multiple insurance companies to find the best possible rates. In general, Allstate is cheaper for most drivers, except for those who have a DUI.
Allstate is cheaper for a driver with a ticket.
Allstate is cheaper for a driver with an at-fault accident.
Farmers is cheaper for a driver with a DUI.
Allstate is cheaper for a driver with poor credit.
Because insurance companies don't always rank factors like age, driving history and credit score in the same way, you can only find the cheapest insurance company for your specific situation by comparing personalized quotes.
Average Car Insurance Rates by Driver Profile
Scroll for more
Allstate vs. Farmers: Which Is Better for Discounts?
Many insurance companies offer discounts for actions like bundling multiple policies or being claims-free for a specified period. When evaluating discounts between companies, you should pay less attention to the number of discounts available and more attention to your final quote.
The most significant discounts offered by insurers are usually home and auto bundle discounts and usage-based car insurance programs. Farmers has a slightly more generous home and auto bundle discount, with an average savings of 19%, while Allstate has an average of 17%. The average home and auto bundle policy discount across all insurance providers is 17%.
Both companies also offer usage-based discounts. Allstate has an edge in this category since it provides two different types of discounts: one for measuring driving behaviors and one for the number of miles driven. The company asserts that drivers can save up to 40% or more on their policy using these programs. Farmers also offers a discount for driving behavior, with 5% off for signing up and up to 15% off for safe driving.
Because Allstate offers an average bundle discount and more options for savings with its behavior and usage-based programs, it wins out in this category.
Available Discount by Company
Scroll for more
Allstate vs. Farmers: Which Has Better Customer Service?
MoneyGeek measures customer experience based on how satisfied customers are, according to J.D. Power, and how often they lodge complaints tracked by the National Association of Insurance Commissioners (NAIC). The best car insurance companies have robust customer satisfaction scores and few complaints. While Allstate has better customer satisfaction ratings, Farmers receives fewer complaints, making the two companies tied for customer service.
Allstate vs. Farmers: Customer Satisfaction Rating
Allstate scored better than Farmers in J.D. Power's customer satisfaction rating, with a score of 829 out of 1,000, compared to Farmers' 816. Allstate received high scores across the board, but customers were especially satisfied by the insurer's rental car experience.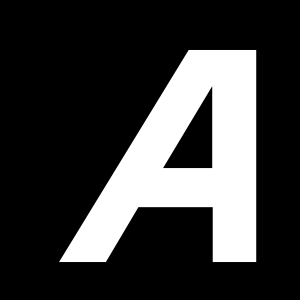 Estimation of Process:
4/5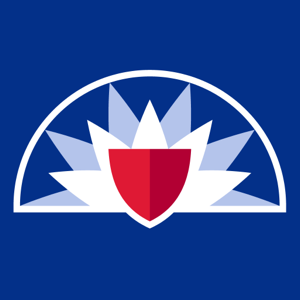 Estimation of Process:
4/5
Allstate vs. Farmers: Customer Complaint Ratio
The NAIC measures the volume of complaints each insurance provider receives — any company with a score greater than 1 receives more complaints than average. Farmers receives fewer complaints than Allstate, scoring 1.31 and 1.88, respectively.
Allstate vs. Farmers: Coverage Options
Every car insurance company offers standard coverages, including liability insurance, comprehensive and collision insurance, uninsured motorist insurance and personal injury protection. Most insurers also provide additional types of coverage, although the details vary by provider.
While Allstate offers slightly more add-on coverage options, both companies give consumers access to coverages like roadside assistance, rideshare insurance, custom parts coverage, rental car or travel reimbursement, new car replacement and accident forgiveness. Allstate also offers sound system and portable electronics and media coverage.
Coverage Options by Company
Scroll for more
Rental Car and/or Travel Reimbursement

Portable Electronics and Media Coverage
Allstate vs. Farmers: Which Is More Financially Stable?
Financial stability is important in an insurer since you'll want to make sure that the company can pay out any claims you make in the future. Established insurance companies like Allstate and Farmers are typically very financially stable, so most customers don't have to worry about either of these providers paying out legitimate claims. Allstate has a slightly higher financial stability score according to A.M. Best, making it the winner in this category.
Allstate vs. Farmers: Online Tools
Both insurers offer a variety of online tools to help with the shopping and claims experience. For instance, Allstate allows you to manage your account and file claims online. Farmers lets customers apply for an online quote and access educational materials concerning insurance. Both insurers offer mobile apps for customers to access their accounts.
Methodology
Data on car insurance rates comparing Allstate and Farmers are for a 40-year-old male with a full coverage car insurance policy, unless otherwise noted. The policy includes:
$100,000 on bodily injury liability insurance per person
$300,000 on bodily injury liability insurance per accident
$100,000 on property damage liability insurance per person
Comprehensive and collision insurance with a $1,000 deductible
To evaluate available coverages, discounts and online tools, MoneyGeek collected information from insurer websites and quote tools. To score insurance companies on customer satisfaction and customer complaints, MoneyGeek referenced publicly available data from J.D. Power and the National Association of Insurance Commissioners (NAIC). Financial stability was measured using financial strength ratings from A.M. Best, a leading insurance credit rating agency.
About Margaret Wack
---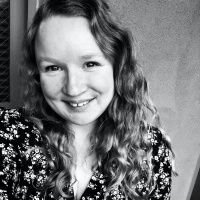 ---