How to Maximize Your Retirement and Benefits From the Military
Advertising & Editorial Disclosure
Last Updated: 5/2/2023
Adjusting to civilian life after active duty is a journey filled with discovery and occasional challenges for retired service members of the Army, Navy, Marine Corps, Coast Guard and Air Force. Armed with knowledge on how best to make their retirement work, they can transition into, adapt to and thrive in the next phase of life with great success. Military retirement plans and benefits are designed to facilitate a fruitful retirement for those who have served our country.
In recent years, the military has enacted changes to its retirement plan to make military service more appealing to a younger generation accustomed to career flexibility and mobility. Traditionally, military retirement pay was created for service members who've served in active duty or the reserves for at least 20 years. The Blended Retirement System (BRS) was created for service members who don't reach that number but still want to leave the military with some benefits available.
How to Maximize Your High-3 Retirement Earnings
If you first entered the military between September 8, 1980, and July 31, 1986, you are eligible for the High-3 Retirement System, also known as the High-36. Rather than your final monthly base pay, retirement pay for the High-3 is calculated using the average base pay for your three highest-paid years. You receive half of your average highest 36 months base pay if you retire with 20 years of service and 100% if you retire after 40 years.
3 Ways to Maximize High-3 Retirement
1
Stay in the military for at least 20 years.
You get 50% of your average highest 36 months base pay if you retire with 20 years of service.
2
Stay in the military beyond 20 years.
Waiting to leave after 40 years will make your pension 100% of your monthly pay average.
3
Assess your risk tolerance.
Look at whether you'd be willing to follow a long-term strategy with the potential for substantial earnings.
How to Maximize Your Redux Retirement Earnings
Redux was an optional retirement plan for active duty service members who began their service after July 31, 1986, but before January 1, 2018. It's generally considered the least favorable retirement plan.
Under the REDUX system, at the 15-year mark, service members could elect to receive an immediate monetary bonus of $30,000.
HOW TO CALCULATE YOUR REDUX
2.5% times the service member's years of service
minus 1% for each year of service less than 30 years
times the average of the member's highest 36 months (or 3 years) of basic pay
For 20 years of service, you would be looking at 50% (2.5% x 20 years). Since 20 years is 10 years less than 30 years, your percentage multiplier would be 40% (1% x 10 years). You then multiply that number by your average of 36 months or 3 years of basic pay. Your basic pay is typically how much you are paid in your current rank.
After age 62, the benefit becomes 2.5% times the number of years of service times the average member's highest 36 months of basic pay. It's in favor of the longer serving military member, so the incentive is to remain on active duty longer before retiring.
Try using the Department of Defense's (DoD) REDUX calculator if you need help calculating your benefits.
How to Maximize Your Blended Retirement System (BRS) Earnings
As of January 1, 2018, the new Blended Retirement System (BRS) took effect for eligible service members. The plan includes a smaller 20-year military retirement annuity, automatic and matching contributions to the Thrift Savings Plan (TSP), a mid-career continuation pay component and lump-sum distribution options at retirement.
The Blended Retirement System is calculated using a 2.0% multiplier for each year of service instead of a 2.5% multiplier, making a 20-year pension worth 40% of the retirement pay multiplier instead of 50%. Service members can estimate their retirement benefits under the BRS and compare the Legacy High-3 with the BRS.
On the surface, new service members may not receive as much retirement as they would have under the traditional system. Still, if the 401(k) element, the TSP, is managed correctly, there's the potential to make even more under the BRS.
Active Duty Maximization
1
Invest at least 5% of your pay into the Thrift Savings Plan (TSP).
Your branch of service will automatically add 1% of your basic pay to your TSP account. They'll also match any contributions you make up to 5% of your basic pay. When you put in 5%, they'll put in 4%. Add the 1% automatic contribution, and you'll have 10% of your pay going toward retirement. Keep in mind that vesting rules apply.
2
Stay in the military for at least 20 years.
In most cases, you must serve at least 20 years to receive the pension portion of the BRS. To calculate your monthly pension payment, do the following math:


2%(years of service)(retired base pay)
Your pension amount can increase each year with cost-of-living adjustments. If you leave the military before reaching 20 years of service, you will typically not be eligible for this benefit.
3
Ride out market reactions.
There is a wide range of investment funds offered by the TSP, including those that go into stocks and bonds. There are also Lifecycle (L) funds that you can use. Once you've come up with an investment plan, stick with it, and try not to react to market moves.
4
Take it with you.
With portability under the BRS, service members can take the funds in their TSP with them after they separate, even if it's before 20 years. The funds can be moved to another retirement account, reinvested into a qualifying employer's retirement program or converted into another qualifying investment. The money in the TSP can also be left in it and compounded long after one has left the service.
Soon or Currently Retired Maximization
Once service members retire, there aren't many options to maximize their military retirement pay because that amount is locked in based on service history. However, the TSP account is a portable retirement benefit. This means that when a service member leaves, they can have the TSP transfer part or all of their account into an IRA or another eligible employer plan (for example, the 401(k) account of a new employer) and continue to earn an annuity.
Contribute to Your Thrift Savings Plan (TSP)
The Thrift Savings Plan (TSP) is offered to all military retirees under the Blended Retirement System (BRS) retirement plan. It's a federal government-sponsored retirement saving and investment plan that operates similarly to a 401(k) and offers the same kind of savings and tax benefits that many private companies provide for their employees.
Offered initially only for federal civilian employees, the TSP was extended as of October 9, 2001, to make the military more attractive to those who were thinking about entering the Army, Navy, Air Force, Marines or Coast Guard.
The TSP is for long-term retirement savings, and there are penalties for early withdrawals. Retirement income from a TSP account depends on the amount contributed to an account during your working years and the earnings on those contributions.
The money you contribute to your TSP is always yours. You own the Department of Defense contributions after you serve at least two years.
5 Tips for Maximizing Your TSP
The following tips can help you maximize your Thrift Savings Plan contributions. The sooner you start, the better off you'll be when it comes time to retire from the military.
1
Contribute at least 5%.
The TSP matching contribution comprises two parts: automatic 1% match and 4% agency match. If you do not contribute at least 5% of your pay, you are not making the most of what's being offered to you. If you are participating in the BRS but not contributing to your TSP, you will only receive the Department of Defense's 1% automatic contribution. If you do not contribute to your TSP, you do not receive any matching contributions.
2
Make catch-up contributions.
Catch-up contributions are extra deposits you can begin making into a TSP any time starting in the year that you turn 50 years old, as long as you expect to make the maximum regular contribution as an eligible federal employee. This gives you the chance to save up more for your retirement. You decide how much you want to deposit, and it's automatically deducted from your basic pay every pay period. There is a yearly limit, determined by the IRS. Catch-up contributions automatically stop when you reach the limit or when the calendar year ends —whichever comes first. They don't continue from one year to the next. You must make a new catch-up contribution election each year.
3
Traditional TSP vs. Roth TSP.
When you deposit money in a traditional TSP, you don't pay federal or state income taxes on that amount, which means it's tax-deferred. However, when you take money from a traditional TSP, it's subject to federal and state income tax. If you expect your tax rate will be higher when you retire, you should consider the Roth option, which will mean you pay the tax upfront. Consult a tax professional to decide if you're going to opt for this route. When you take money from the Roth TSP, it can be income tax-free if you follow IRS rules. On another note, military pay in a combat zone is exempt from federal and state taxes, and service members are also eligible for much higher contributions to the TSP.
4
Weigh your options.
The TSP offers five core mutual funds and various lifecycle funds that adjust the investment allocation as the expected retirement date is approached. The plan has limited investment options, so some service member retirees might want to put their money elsewhere. The plan does not allow investment in individual stocks or other publicly traded investments. Your choices are limited to a handful of sector funds and lifecycle funds, so you may want to invest elsewhere.
5
Stay up to date.
Sign up for newsletters that carry updates and changes to the plans, and monitor your investments. TSP participants usually receive quarterly and annual statements, which will help you stay on top of your assets.
Frequently Asked Questions About Military Retirement
Getting a head start is critical to making the most of any service member's retirement - no matter if you're with the Army, Navy, Air Force, Marines or Coast Guard. At a minimum, the transitioning process should start a year before your expiration of time-in-service (ETS) date, but many people start planning even before that.
More Benefits: Veterans Affairs Health Care and Insurance Systems
All veterans receive coverage for most care and services, but only some will qualify for added benefits like dental care. The full list of covered benefits depends on your priority group, the advice of your VA primary care provider (your main doctor, nurse practitioner, or physician's assistant) and the medical standards for treating any health conditions you may have.
If you are a retired service member, both you and your family have access to Tricare, the military's health care plan. If you have other forms of health care coverage (like a private health insurance plan, Medicare or Medicaid), you can use VA health care benefits along with these plans.
Disability pay from the VA is also available for service-connected injuries.
The Post-9/11 GI Bill helps you pay for school or job training if you've served on active duty after September 10, 2001.
Military members have access to other benefits, such as special types of checking and savings accounts within financial institutions, VA loans for purchasing a home or access to additional select credit lines to help start a business after separating from military service. Military members and their families also have several unique considerations when it comes to choosing auto insurance coverage.
It's also essential to go with the right life insurance, whether that's one of the government-sponsored programs or a private-sector policy. Before purchasing a plan, it's crucial that you assess your needs and compare life insurance policies to ensure you get the coverage you need at a price you can afford.
Expert Insight on Maximizing Military Retirement and Benefits
What are some of the common mistakes service members make concerning their retirement?

What are other ways besides maximizing pay to get the most out of one's military retirement pay?

How is BRS different from the Legacy programs? What does this difference mean for service members enrolled in BRS now?

Is there anything else service members should be aware of when approaching retirement?
LTC Jerry Quinn (USAR)
Chief Operating Officer & Secretary at the American Armed Forces Mutual Aid Association (AAFMAA)
Gail Harris
Senior Vice President, CFP®, CIMA®
Ryan Guina
Founder, The Military Wallet
Chuck Czajka
CEO of Macro Money Concepts
Wayne Brown
Director of Business Development at PARCO. Military - Separated in 2016 at the rank of Captain with a total of eight years of service, which included three years of enlisted time before attending Officer Training School at the rank of A1C.
About Nadia Neophytou
---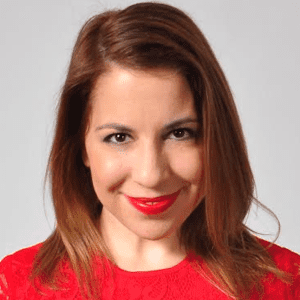 ---