Deciding whether to get a student credit card depends on your personal financial habits and goals. Student credit cards can be beneficial tools for building a credit history and learning financial responsibility when used wisely. However, they often come with higher interest rates and other potential pitfalls, such as encouraging unnecessary spending.
If you believe you can responsibly manage your spending and pay off balances in full each month and are looking to establish a credit foundation, a student credit card might be a good fit. Otherwise, it may be wise to consider the associated risks and explore other financial management options.
KEY TAKEAWAYS
Student credit cards provide advantages like no annual fees and credit building for young adults.
These cards come with challenges like lower cash back rates and potential financial mismanagement risks.
Deciding whether to get a student credit card requires weighing its benefits against potential drawbacks and your financial habits.
Advantages of a Student Credit Card
Student credit cards are designed specifically for young adults who are just beginning their financial journey, often with limited or no credit history. Below are the main benefits of getting a student credit card:
Many student credit cards are designed to be affordable for young adults on tight budgets. The absence of annual fees ensures that students aren't incurring extra costs simply for having the card. Over time, avoiding annual fees can lead to significant savings.

Build Positive Credit History

Using a student credit card responsibly is one of the earliest ways young adults can start building a credit history. A good credit history is foundational for future financial endeavors, such as getting a car loan, mortgage or even certain jobs. Establishing a positive credit record early can provide benefits for years to come.

Application with Limited or No Credit History

Traditional credit cards often require established credit histories for approval. In contrast, student credit cards are meant for young adults that might not have had the opportunity to build credit yet, making these cards more accessible and providing a starting point for credit building.

Recognizing that many students are new to credit, some card issuers provide tools and resources specifically designed to educate them. This can include articles, videos or seminars about budgeting, understanding credit scores and managing debt. These resources can be invaluable in building a foundation for long-term financial wellness.

Tailored to student lifestyles, some student cards offer rewards or cash back on common student expenses. For instance, getting cash back on dining out, grocery shopping or gas can make day-to-day expenses a bit more affordable. It's like getting a small discount every time you spend on essential items.

A grace period is the gap between when a billing cycle ends and when the payment is due. During this time, you won't get hit with interest. If students pay off everything in this window, they can use their card like a short-term, interest-free loan, helping them handle their money for the month without extra fees.

Potential for Credit Limit Increases

As students demonstrate responsible credit card use and timely payments, many issuers will offer increased credit limits. This provides more flexibility in spending and can enhance your credit score by improving your credit utilization ratio (i.e., the ratio of balance to credit limit).

Other Student-Centric Perks

Some student credit cards come with additional benefits that are specifically beneficial for students, including discounts at bookstores, special deals on software or online services and even travel or study abroad perks. These added benefits can enhance the card's overall value for a student's lifestyle.
While these advantages provide students with tools to manage and build their finances, misuse of student cards can lead to debt and credit issues. Proper education and regular monitoring are key to fully realizing the benefits.
Disadvantages of a Student Credit Card
While student credit cards offer numerous advantages — allowing young adults to build credit and manage their finances — they come with their own set of challenges and can present pitfalls that might catch unsuspecting students off guard. It's important to recognize these potential disadvantages to make informed decisions.
While some student credit cards offer rewards or cash back, the rates at which these rewards are earned are often lower compared to regular or premium credit cards. This means that even if students use the card frequently, the cash back or rewards accumulated might be minimal, offering less incentive for spending.

Generally Only for Students

These cards are tailored specifically to the student demographic. While this means they're designed with students' needs in mind, it also limits their accessibility. Once you graduate or are no longer enrolled in school, you might need to transition to a different card or might not be eligible for certain student-centric benefits.

Credit History Might Be Needed to Apply

Even though student credit cards are more accessible than many regular cards, some still require a minimal credit history for approval, which can pose a challenge for students who have never had any form of credit.

Student credit cards often come with lower credit limits, reflecting the limited earning capacity of most students. While this can help curb excessive spending, it can also be limiting, especially in emergencies or when it comes to larger necessary expenses.

Many student credit cards have higher annual percentage rates (APRs) than regular credit cards. If a student doesn't pay off the full balance each month, the accumulated interest can be significant, leading to increased debt. This can make it easy for inexperienced cardholders to fall into a debt trap if they're not careful.

Potential for Mismanagement

Since many students are first-time credit card users, there's a risk of mismanagement. Without a solid understanding of credit card usage and its implications, students might accumulate debt, miss payments or engage in other behaviors that negatively impact their credit history.

Might Encourage Unnecessary Spending

Having a credit card can sometimes tempt users into spending money they don't have, leading to a buy-now-pay-later mentality. This can foster poor financial habits, especially if students start to rely on credit for non-essential purchases.

Some student credit cards come with fees for late payments, cash advances or exceeding the credit limit. While these fees are typical of many credit cards, students who are new to credit might not be as aware of them, leading to unexpected costs.
Students considering a credit card should weigh these disadvantages against the advantages. Proper education, understanding the terms of the card and regular monitoring can help mitigate many of these potential drawbacks.
Who Should Get a Student Credit Card
Deciding whether or not to get a student credit card depends on your individual circumstances, financial habits and goals. Here are some factors to consider:
Financial Responsibility: If you believe you can use a credit card responsibly, pay off balances in full every month and avoid unnecessary spending, then a student credit card can be a tool to build a positive credit history. However, it might be wise to wait or look into other options if you're concerned about overspending or managing payments.
Credit Building: If you have future plans that may require a credit check (like renting an apartment, getting a loan or even some job applications), having a positive credit history can be beneficial. When used wisely, a student credit card can help establish this history.
Educational Opportunity: Owning a credit card can be an educational experience, teaching you about interest rates, payment due dates, credit utilization and more. This can be a stepping stone to understanding broader financial concepts.
Potential Costs: Remember the potential disadvantages, such as higher interest rates and fees. If you don't think you'll pay off your balance in full every month, the interest accrued can quickly negate any benefits.
Alternative Options: There are other ways to build credit or manage finances, such as secured credit cards, becoming an authorized user on a parent's card or using debit cards to practice budgeting without the risk of accumulating debt.
It might also be helpful to consult with a financial advisor or counselor, especially one specializing in advising young adults or students. They can provide a clearer picture tailored to your personal situation. Remember, a credit card is a tool; its effectiveness and impact on your financial health largely depend on your use.
Next Steps
College students looking to get a student credit card should evaluate their financial habits to ensure responsible card usage. After self-assessment, be sure to compare different card offerings, looking at interest rates, rewards and fees. Leveraging educational resources or advice from financial advisors can aid in making an informed decision. Once you identify a suitable card, you can apply online or through your banking institution.
Frequently Asked Questions
Here are some of the most common questions asked about student credit cards to help you further decide if getting a student credit card is right for you.
Find Your Best
Explore Topics
About Grace Pilling
---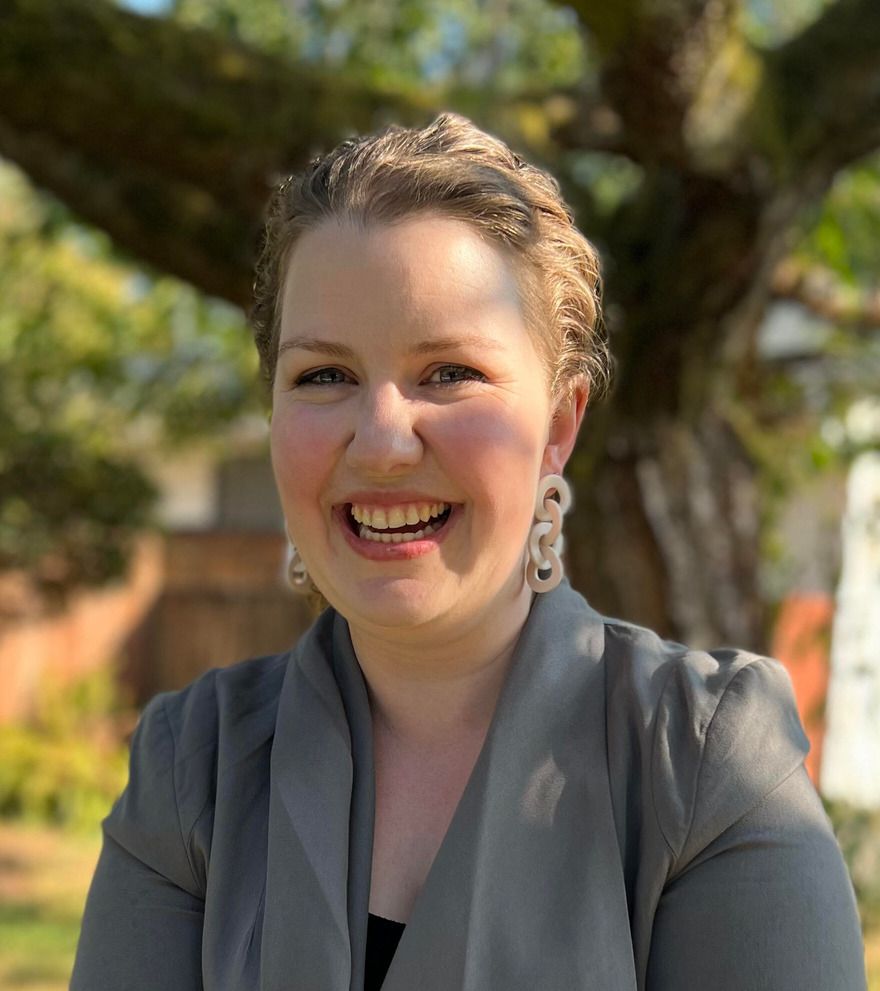 ---