According to Experian, a FICO score of 700 or higher is considered a good credit score for college students. However, with someone who has limited or no credit history, how do you get there? The answer lies in relying on different measures, one of which is getting a credit card and using it in the right manner. If you have no income, you may turn to other credit-building methods.
On This Page:
Applying for a student or a secured credit card and using it in the right way can help you build credit.
If you can't meet income requirements, consider getting a cosigner or becoming an authorized user.
You can also explore whether your utility bill and rent payments can be reflected on your credit reports.
How Can a College Student Build Credit?
Among the best ways to start building credit is getting a student credit card, provided you use it in the right manner. For instance, making your payments on time has a positive effect on your credit score. On the other hand, even a single late or returned payment may affect your credit score adversely. While making minimum monthly payments bodes well for your creditworthiness, you end up paying interest charges. This is why it's best to pay off your balances in full each month.
If you don't qualify for a student credit card, you might consider getting a secured credit card. You need to provide a security deposit to get a secured card, which typically functions as your credit limit. When you use any such card for purchases and make payments toward the same, you may expect your card issuer to report your payments to credit bureaus, thereby helping you build credit history.
Becoming an authorized user on someone else's card may help you build your credit history. If you've been making payments toward your student loan, you may expect them to appear on your credit reports. Other ways of building credit as college students include getting your rent and utility payments reflected on your credit reports.
How Can a Student Get Good Credit?
If you're wondering how to build credit as a college student, all you need to do is follow some straightforward measures.
1
Make payments toward student loans
Payments you make toward your student loan while still in college show as on-time payments on your credit reports and add to your creditworthiness. A student loan can help increase the length of your credit history and add to your credit mix, both of which have positive effects on your credit score.
2
Make your credit card payments on time
Making timely payments toward your credit card helps build good creditworthiness, and the reverse holds as well.
3
Keep your credit utilization ratio in check
Credit utilization ratio refers to the amount you've borrowed from your total available credit, and it's best that you don't let it cross 30%. If you have just one credit card with a credit limit of $500 and have borrowed $200, your credit utilization ratio is 40%. To get it to 30%, you'll need to reduce your outstanding balance to $150.
4
Don't apply for credit too often
Applying for any type of credit in quick succession has a negative effect on your credit score. It's best to space out your applications for new credit by 6 to 12 months.
RANKING METHODOLOGY
Start building credit by getting a student or a secured credit card based on the type of card you might qualify for. The experts at MoneyGeek have put more than 80 student credit cards through our specially created ranking methodology so that you can select one easily.
How Can College Students Build Credit With No Income?
Building credit for college students with no income is possible. But first, it's important to know what can count as income when applying for a credit card. This is because you might have access to funds that you can include as income in your credit card application.
Your income is not limited to what you earn from conventional jobs and may include money you make through part-time jobs or freelance gigs. Some card providers also let you include money that you receive from your parents into your bank account regularly or a portion of your partner's earnings to which you have access.
Other ways in which students with no income may build credit include:
Become an authorized user: You may consider becoming an authorized user on someone else's credit card. If the primary cardholder uses the card responsibly, you can expect a positive effect on your creditworthiness. However, the opposite can happen as well.
Get a cosigner: You may apply for a student credit card with a cosigner if you don't have income. However, how the cosigner uses their card directly impacts your creditworthiness, for better or worse.
Get a secured card: If you have funds to put toward a security deposit and basic income, you might qualify for a secured card.
Make payments toward your student loan: If you've taken out a student loan, make payments toward the same while you're still in college. These appear in your credit reports and help you build credit.
Make bill and rent payments on time: Making your utility bill and rent payments on time and getting them to reflect on your credit report gives you the ability to build credit. For instance, Experian Boost lets you get credit for bill payments toward phone, utilities and popular streaming services. Some prominent fee-based rent reporting service providers include Rent Reporters, Rental Kharma and LevelCredit.
MONEYGEEK EXPERT TIP
"Starting to build credit habits at an early age is critical. While good credit is ideal for loans, your credit score may also affect your insurance rates, ability to rent an apartment, or to get hired for certain jobs. — Lee Huffman, personal finance expert at BaldThoughts.com.
Other Questions You May Have About Student Credit Cards
This section answers other common questions that readers tend to have about how to build credit as a student.
Next Steps
Now that you know how to build credit in college, start taking suitable measures as soon as you can. This will ensure that you have good creditworthiness by the time you need access to higher credit limits or better credit cards in the future. When comparing student or secured credit cards, make sure you pay attention to factors such as fees, interest rates and rewards.
Compare & Review Credit Cards
MoneyGeek experts conduct an in-depth analysis of students' spending trends using data provided by the Bureau of Labor Statistics (BLS). They also monitor over 80 student credit cards to check for any new variations across offers, fees and rates so that you can narrow down on alternatives that suit your needs with ease.
Learn More About Student Credit Cards
The editorial team at MoneyGeek remains up-to-date on all the latest credit card-related changes and trends so that they can answer your questions quickly and efficiently. If you wish to learn more about how student credit cards work or your rights as a cardholder, all you need to do is ask.
Explore Topics
Find Your Best
About Rajiv Baniwal
---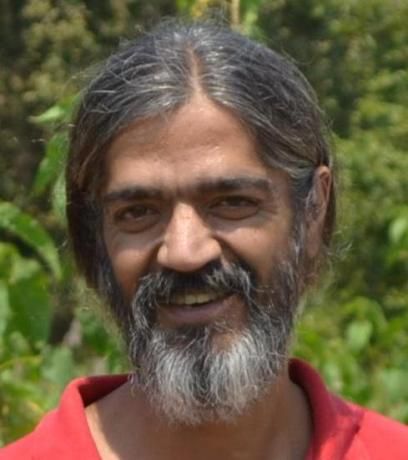 ---