A FICO score of 700 or higher is generally considered a good credit score for college students. However, if you have limited or no credit history, how do you get there? The answer is by relying on different measures, including getting a credit card and using it properly. If you have no income, you may turn to other credit-building methods.
KEY TAKEAWAYS
Applying for a student or secured credit card and using it in the right way can help you build credit.
If you can't meet income requirements, consider getting a co-signer or becoming an authorized user.
You can also explore whether your utility bill and rent payments can be reflected on your credit reports.
Open a Checking and Savings Account
Opening both a checking and savings account as a college student is a foundational step toward building credit. While these accounts don't directly impact your credit score, they demonstrate your financial responsibility to lenders. Maintaining a healthy balance, avoiding overdrafts and consistently saving shows you're fiscally responsible.
Banks often look favorably upon credit applicants with well-managed accounts, making them more inclined to approve credit card or loan applications. These accounts also facilitate the payment process for bills and credit cards, ensuring you pay on time, which is critical for a good credit score. In essence, while checking and savings accounts don't boost credit scores directly, they pave the way for responsible financial habits that do.
Apply for a Student Credit Card
Getting a student credit card is a good move for college students looking to kickstart their credit journey. These cards, specifically crafted for individuals with minimal or no credit, offer an opportunity to demonstrate responsibility. Use them wisely by limiting expenditures to essential items like textbooks or school supplies, regularly tracking spending to avoid overshooting the budget and paying off the entire balance each month.
Consistently paying in full prevents interest accumulation and safeguards the credit score from being negatively impacted by lingering debt. Plus, students should be wary of maxing out their cards, as utilizing a high percentage of the available credit can adversely influence the credit utilization ratio, a significant element of credit scores.
MONEYGEEK QUICK TIP
"Starting to build credit habits at an early age is critical. While good credit is ideal for loans, your credit score may also affect your insurance rates and ability to rent an apartment or to get hired for certain jobs. - Lee Huffman, personal finance expert at BaldThoughts.com.
Consider a Secured Credit Card
A secured credit card is a great starting point for college students aiming to build credit. Unlike regular cards, secured ones require an upfront deposit, which usually sets your credit limit, acting as collateral for the issuer. Choosing a card that reports to all three major credit bureaus (Experian, Equifax and TransUnion) is key to ensuring that your responsible usage gets recorded. Keep your spending in check and aim to pay off the full balance each month to sidestep interest and maintain a credit utilization ratio below 30%.
After several months of proper use, your credit score should improve. Many card issuers might offer to transition you to an unsecured card and return your deposit. However, be vigilant about potential fees, always reading the card's terms and conditions to avoid any unwanted surprises.
Become an Authorized User
You may consider becoming an authorized user on someone else's credit card. If the primary cardholder uses the card responsibly, you can expect a positive effect on your creditworthiness. Joining a family member's credit card account can also allow you to benefit from their established credit behavior. However, the opposite can happen as well, so be sure that the primary cardholder maintains good payment habits. Their positive behavior reflects on your credit report, providing a boost without you needing your own card.
Avoid Multiple Credit Card Applications
Applying for several credit cards in a short period of time can ding your credit score due to multiple "hard inquiries". While this might seem concerning, there are certain long-term benefits: more cards can increase your total credit limit and, if managed wisely, can diversify your credit mix and enhance your payment history. Both of these factors can positively impact your score over time. However, it's important to also consider potential challenges. More cards mean more payment dates to remember, the temptation to overspend and possible annual fees. It's key to weigh the benefits against the risks and to ensure you can manage the responsibility of multiple cards.
Monitor Your Credit
As a college student, remember eye on your credit. One of the best ways to do this is by regularly accessing your free annual credit report from each of the three major bureaus, available on AnnualCreditReport.com. This ensures you're aware of all accounts in your name and can quickly spot any errors or suspicious activities. Additionally, consider using credit monitoring services offered by financial institutions or apps that track your score and provide insights into what's affecting it.
Beyond monitoring, actively protect your credit. Regularly checking your bank and credit card statements can help you catch any anomalies. Setting up alerts on your accounts for specific activities, like large purchases, can act as an early warning system against potential fraud. And, always be careful with your personal information, using strong passwords and being cautious about where and how you share personal details to reduce the risk of identity theft that can severely impact your credit.
Next Steps
Now that you know how to build credit in college, start taking appropriate measures as soon as you can to ensure that you have good creditworthiness by the time you need access to higher credit limits or better credit cards in the future. Student and secured credit cards are both great options for students, and when comparing them, make sure you pay attention to factors such as fees, interest rates and rewards. By responsibly using credit cards and monitoring your credit, you'll be on your way to building up a strong credit score.
Frequently Asked Questions
This section answers other common questions that readers tend to have about how to build credit as a student.
About Rajiv Baniwal
---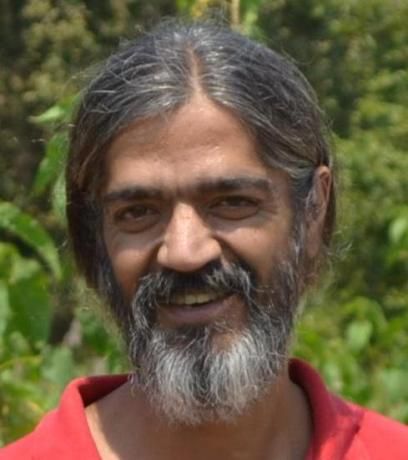 ---