A student credit card is an excellent way to start building your credit. The best student credit cards come with no annual fees, competitive rewards on everyday spending, low interest rates, and perks like bonuses for good grades and educational tools to help you learn more about credit. Over time, responsible financial habits will help prove to potential lenders that you can manage credit. Good credit means you'll have an easier time qualifying for things like a car loan or an apartment.
On This Page:
Why You Can Trust Our List
Best Student Credit Cards
We selected the best credit cards for college students based on a few factors: low fees, offers to earn cash back and incentives to pay on time. These factors are a great way to encourage responsible credit use and keep fees and interest to a minimum.
Capital One SavorOne Student Cash Rewards Credit Card

Great no-annual-fee student card with generous cash back rewards

---

1% to 10% cash back

Rewards Rate

19.99% to 29.99% Variable

APR

$0

Annual Fee

Limited–Fair

Recommended Credit

---

Chase Freedom® Student credit card

A solid card with rewards students are sure to appreciate

---

1-5% Cash Back

Rewards Rate

19.99% Variable

APR

$0

Annual Fee

Good–Excellent

Recommended Credit

---

Capital One Quicksilver Student Cash Rewards Credit Card

A practical no-annual-fee student credit card with cash back

---

1.5%–10% cash back

Rewards Rate

19.99%–29.99% Variable

APR

$0

Annual Fee

Limited–Fair

Recommended Credit

---

Journey Student Rewards from Capital One

Best student credit card with up to 1.25% cash back

---

up to 1.25% Cash Back

Rewards Rate

29.99% Variable

APR

$0

Annual Fee

Limited–Fair

Recommended Credit

---

Bank of America® Travel Rewards Credit Card for Students

A great card for students who're looking at earning travel rewards

---

1.5 points

Rewards Rate

18.24% – 28.24% Variable

APR

$0

Annual Fee

None–Good

Recommended Credit

---

Discover it® Student Cash Back

A sound no-annual-fee credit card that offers bonus cash back for students

---

1%–5% Cash back

Rewards Rate

18.24%–27.24% Variable

APR

$0

Annual Fee

Limited–Fair

Recommended Credit

---
MONEYGEEK QUICK TIP
If you are a young adult not currently enrolled in school, a secured credit card could be a good option. These can equally help build your credit score while giving you purchasing flexibility.
What Is a Student Credit Card?
A student credit card is a card specifically designed for students, typically those in college with limited or no credit history. It serves as an excellent tool for young adults to start building a credit profile, gain financial independence, and learn about credit-related responsibilities. However, it's essential to note that these cards are best suited for students who are responsible and capable of managing their expenses wisely, as misuse can lead to substantial debt and negatively impact their credit score.
When evaluating a student credit card, consider the card's annual fee, APR, rewards program, and additional benefits. Cards with low or no annual fees and lower APRs are generally more student-friendly. Furthermore, the rewards structure should align with your spending habits for maximum benefit. Additional features like cell phone insurance, travel coverage, and financial education resources can also add considerable value. Ultimately, the best student credit card should serve as a stepping stone towards responsible credit use, providing both financial flexibility and a learning opportunity.
How Is a Student Credit Card Different to a Regular Credit Card?
Unlike regular credit cards, student credit cards generally have lower credit limits to minimize the risk of overspending. They may also offer educational resources to help students understand credit card usage and responsible financial habits. In addition to typical rewards options on credit cards, like cash back or earning points or miles, many student cards incentivize academic performance, offering perks for maintaining good grades. Their interest rates are generally lower than the average APR for credit cards, and some cards also offer introductory 0% APR periods to help students cover the costs of setting up for college or studying abroad. Overall, they're designed as a stepping stone to more comprehensive credit products.
Benefits of Student Credit Cards
Earn Rewards on Purchases: Student credit cards often offer points, miles, or cash back on everyday purchases, providing opportunities to earn while you spend, which can be used for discounts, travel, or other rewards.
Build Credit History: Regular and responsible use of a student credit card allows young adults to build a credit history early, which is vital for future financial endeavors, such as applying for loans or renting apartments.
Learn Financial Responsibility: Having a student credit card provides practical exposure to managing finances and understanding concepts like interest rates, fees, and credit scores, serving as an essential step toward financial independence.
Spending Flexibility: Credit cards offer increased spending flexibility, allowing for larger purchases that can be paid off over time or for emergencies when immediate cash is not available.
Access to Credit Card Benefits: Many student credit cards have added benefits, such as travel insurance, extended warranty coverage, or fraud protection, providing additional value beyond just credit.
Drawbacks of Student Credit Cards
Temptation to Overspend: With the convenience and flexibility of a credit card, there's a risk that some students might not understand the financial consequences and spend beyond their means without a plan to pay off their balance.
Interest Charges: If you don't pay off your balance in full each month, it will quickly start to accrue credit card interest, leading to higher costs over time.
Credit Card Debt: If not used responsibly, student credit cards can lead to significant debt, which can be stressful and make it harder to reach financial goals.
Credit Score Damage: Missed payments, high credit utilization, and applying for too many cards at once can negatively impact your credit score, making it more challenging to secure loans or other credit in the future.
How Does a Student Credit Card Work?
A student credit card works in much the same way as a regular credit card does. When you're approved for a student credit card, you're granted a line of credit, which you can use for online and in-store purchases. This line of credit comes with a limit. Each purchase made reduces the available credit until you pay it back. Most experts recommend using less than 30% of your available credit - this is called your credit utilization ratio and is a significant factor in your credit score. For example, if your credit limit is $1,000, you'd keep your balance below $300.
Many student cards offer rewards on purchases. These rewards may come as cash back, points, or miles. For example, a card might provide 1% cash back on all purchases, meaning for every $100 spent, you'd earn $1 back. Some cards offer bonus rewards for specific spending categories like groceries or dining.
Each purchase you make contributes to your balance. If you don't pay off the entire balance by the statement due date, you carry a "revolving" balance, which will accrue interest, increasing your debt over time.
Each month, your card issuer sends a statement summarizing your transactions, total balance, minimum payment due, and payment due date for the billing cycle.
The period between the end of a billing cycle and when your payment is due is called the grace period. During this time, no interest accrues on new purchases as long as you've been paying your previous balance in full. Grace periods vary but are typically around 21 to 25 days.
You can avoid paying interest by paying off your entire statement balance by the due date each month. Paying only the minimum due will lead to interest charges on the remaining balance, and it can also take a long time to pay off your debt.
Is a Student Credit Card Worth It?
Focusing on school and your academic performance is incredibly important, but considering your life post-college is just as important. Getting a student credit card can be an excellent choice for those seeking to establish a solid credit history early on. They offer the dual advantage of facilitating credit-building while providing rewards like cash back or redeemable points. Additionally, the educational resources many student cards provide can instill sound financial habits.
On the other hand, there are potential pitfalls. If a student lacks budgeting discipline or tends to overspend, access to a credit line could lead to substantial debt. The high interest rates common with these cards can exacerbate this situation if you don't pay your balance in full each month. Moreover, card misuse, such as regular late payments or maintaining high balances, can negatively impact the credit score, hindering future credit access.
The utility of a student credit card hinges on responsible use and financial management skills. If you use a student credit card wisely, it can be a valuable financial asset.
Who Should Get a Student Credit Card?
Fiscally-Responsible Students: A student credit card can be an excellent choice for students who are disciplined with their finances but new to credit. It allows them to start building their credit history early while learning about credit card use and financial management.
Students Ready to Learn Financial Management: A student credit card can be an educational tool for students eager to develop their financial literacy. Many such cards provide resources to understand credit scores, interest, and debt management.
Students Planning to Study or Travel Abroad: Some student credit cards offer travel rewards and no foreign transaction fees, making them suitable for students planning to study or travel abroad. These cards can help them avoid extra costs on overseas purchases while enjoying the card's benefits.
Who Shouldn't Get a Student Credit Card?
Impulsive Spenders: Students who struggle with impulse buying or sticking to a budget should avoid student credit cards. The availability of credit could exacerbate their spending habits, potentially leading to unmanageable debt.
Individuals Unprepared for Financial Responsibility: Those who struggle with managing financial obligations might find a credit card challenging and damaging to their credit history.
Students with Stable Income: If a student already has a steady income or substantial savings, they might not need a student credit card. They could qualify for a regular credit card with better benefits and lower interest rates.
What To Consider Before Applying for a Credit Card
How likely is it you'll be approved based on your credit score?

The likelihood of your approval for a specific credit card largely depends on your credit score, which is a numerical representation of your creditworthiness. Student credit cards are designed to cater to those with limited credit history, but approval is not guaranteed. Some student cards still require a fair to good credit score (580-669 and above), while others are more lenient. It's crucial to check the credit requirements for each card before applying, as multiple hard inquiries on your credit report could lower your score. Also, consider cards that offer pre-qualification checks, allowing you to see your approval odds without impacting your credit score.

What benefits does the card offer?

The benefits offered by each card differ and often serve as the primary distinguishing factor between them. Standard rewards include cash back, points redeemable for travel or other goods, and bonus rewards for good grades. For example, some cards may offer 1% to 2% cash back on all purchases, while others may provide higher percentages for specific categories, like dining or groceries. Travel rewards cards offer points per dollar spent, redeemable for airfare, hotel stays, or other travel expenses. Before deciding, consider your spending habits and pick a card with aligned rewards to maximize your benefits.

Does the card you're looking at offer features that are important to you?

Student credit cards might offer additional features like cell phone insurance or travel coverage, but these are not standard on all cards. Cell phone insurance can be a valuable perk if you frequently damage or lose your phone, as it can offset the cost of repair or replacement. Similarly, travel coverage could cover trip cancellation, emergency medical expenses, or even lost luggage. Evaluate your needs and lifestyle to decide if these features are essential for you, and compare different cards to find one that offers them without an exorbitant annual fee or other hidden charges.

What fees does the card have?

Understanding the fee structure of a credit card is vital to avoid unexpected expenses. Key fees to look for include annual fees, foreign transaction fees, and late or missed payment fees. Some student cards have no annual fee, while others might charge a fee in return for more robust rewards or perks. Foreign transaction fees are relevant if you plan to study abroad or travel frequently. Always read the cardholder agreement thoroughly to understand all potential fees.
How to Apply for A Credit Card
Once you fully understand the pros and cons of having a credit card in college, you can begin the next steps of analyzing your spending habits and researching the different card options to find the best student credit card for you.
1
Analyze Spending And Readiness
While in college, your income may be limited, and having a student credit card may tempt you to spend beyond your means. Before applying for a student credit card, it's important to analyze your level of financial responsibility. If you understand the principles behind credit cards and know the risks and rewards of utilizing credit, then a student credit card may be a good fit for you. If you struggle to control your spending, a prepaid debit card or secured credit card may be a better solution.
2
Compare Cards
Then, begin analyzing the different student credit cards available. It is important to not simply apply for the first one you find as each card will offer different benefits, rewards, features, APR and bonuses. So take the time to read through a few cards to find one that best fits your spending habits and offers the best benefits for your needs.
3
Apply
Once you have selected a card that fits your needs, go ahead and start the application process. A student credit card application process should take no longer than 10 minutes. You'll need to provide your address, Social Security number, income and employer details (if applicable), and school information to apply for a student credit card. Once you hit apply, the credit card issuer will review your application, check your credit score, and will likely give you a decision within 30 seconds of applying.
What to Do if You're Declined for A Student Card
If you have been approved, congratulations! Your card will be sent to you in the mail, and you should receive it within a few days. If you were declined, don't fret. There are a few steps you can take from here.
Ask for Reconsideration: In some cases, if this is your very first credit application and you have no credit history at all, the card issuer may need to verify your identity and other information before they can approve you. To submit a request, search for the issuer's name along with "reconsideration line." You will likely find a phone number you can call to speak with customer service about your application.
Apply for a Secured Card: You can always try applying to a
different credit card issuer or start building your credit through a
secured credit card. If you get declined for a second credit card, it's best to stop and consider other options as multiple hard inquiries will lower your credit score, which may make it even harder for you to get approved.
Become an Authorized User: Have a parent or family member add you as an authorized user on their credit card. However, they are ultimately responsible for your
purchases, so if they are open to the idea, be sure to speak with them
about a payment plan to repay them for your purchases.
Alternatives to a Student Credit Card
Secured Credit Card: A secured credit card requires a cash deposit, which usually serves as your credit limit. A secured card can be a good choice as a student if you're struggling to get approved for a student card or unsecured credit card because of a lack of credit history. The deposit minimizes the issuer's risk, making these cards easier to get. Over time, responsible use of a secured card can help you build credit and eventually qualify for an unsecured card.
Authorized User on a Parent's Card: If your parents have good credit, you can ask to become an authorized user on their credit card. This can help you start building credit, and you'll also benefit from their financial experience and guidance. This option is best if your parents are responsible with their credit card usage, as their behavior will directly impact your credit score.
Credit-Builder Loan: A credit-builder loan is designed to help people build or improve their credit scores. You borrow a certain amount, which the lender holds in a secure account. You make payments over a set term, and your payment history is reported to the credit bureaus, helping you build credit. This can be a good option if you're uncomfortable with the potential to overspend with a credit card, as the loan structure ensures you can only borrow what you can repay.
Debit Card: A debit card linked to your checking account can be a good starting point for students to learn financial responsibility without the risk of debt or high interest. While it won't help build credit, it can teach budgeting skills and the importance of living within one's means. This might be a practical first step before graduating to a credit card.
Common Questions About Student Credit Cards
Starting the journey down the line of credit cards can be intimidating and tricky, but it can be done. Here are some of the most frequently asked questions about student credit cards.
Tips From the Pros: Finding & Using the Right Student Card
To help you make wise decisions about student credit cards, MoneyGeek consulted with professionals and subject matter experts with a wide range of backgrounds. All views expressed are those of the contributor.
Many students are not educated on credit card use, managing spending and debt. What tips do you have for new credit card holders or parents looking to teach their students how to properly use a credit card?

International or immigrant students and DACA recipients may face barriers when applying for a credit card in the U.S. What should they expect when applying for a student credit card and what can they do to increase their chances of approval?

What are the most important factors a student should consider when comparing credit cards?
Robert Bergman
Professor of Marketing at Lewis University
Marc Kalan
Associate Professor of Professional Practice at Rutgers Business School
Melissa Griswold
Associate Teaching Professor of Finance at Trulaske College of Business, University of Missouri-Columbia
Debbi King
Certified Financial Education Instructor and Personal Finance Educator
Di Qing
Assistant Professor and Director of Financial Planning at Carolina University
Yuliya Strizhakova, Ph.D.
Associate Professor of Marketing at the Rutgers University–Camden School of Business
Tatiana Vdovina
Ph.D. Candidate in Finance at Washington University in St. Louis
Dr. Farnoush Reshadi
Assistant Professor of Marketing at Worcester Polytechnic Institute
Ross Loehr
Certified Financial Planner® at Raisonné & HammerPrice Corporation
Ethan Pew, Ph.D.
Clinical Assistant Professor of Marketing and MS Marketing Program Director at the McCombs School of Business at The University of Texas at Austin
Candace Witherspoon
Professor/Interim Department Head at Valdosta State University
Prof. Anthony Rondinelli
Professor of Business at Springfield Technical Community College
Dr. David L Tuyo II
President and CEO of University Credit Union
Arthur Guarino
Associate Professor of Professional Practice
Kat Delgado Kirkwood
Senior Vice President of Programs at Junior Achievement
Steve Tippins
Owner at Beyond PhD Coaching
Riley Adams, CPA
 Licensed CPA and Owner at Young and the Invested
Karen Ford
Master Financial Coach and Author
Pamela Drake
Professor Emeritus at James Madison University
Stephen Calkins
Professor of Law at Wayne State University
Aleksandar (Sasha) Tomic, Ph.D.
Economist and Program Director of MS in Applied Economics Program, Associate Dean, Strategy, Innovation, & Technology, Woods College of Advancing Studies, Boston College
Brian Walkup, Ph.D.
Associate Professor of Finance, Crummer Graduate School of Business at Rollins College
Dr. Michael Provitera
Professor of Organizational Behavior at Barry University
Don Uy-Barreta
Professor of Economics
James A. Roberts
Ben H. Williams Professor of Marketing at Baylor University
David Corsun, Ph.D.
Associate Professor and Director of the Daniels College of Business' Fritz Knoebel School of Hospitality Management
Nick Cantrell
Founder, Wealth Advisor at Green Future Wealth Management
Kenneth Romanowski, MBA, CTFA(Ret.), CFP Board Emeritus® Member
Adjunct Faculty, Rosemont College and Retired Senior Financial Advisor
Callie Renner
Wealth Advisor at Beacon Pointe Advisors
Roc Starks
Associate Teaching Professor at Bowling Green State University, CIC, CRM, ARM, MBA
Dr. Michael Shipman, CPA
Assistant Professor of Accounting at Mount Aloysius College
Todd Zywicki
Senior Fellow at the Cato Institute and Law Professor at George Mason University Antonin Scalia Law School
Dee Pridgen
Emeritus Professor of Law at the University of Wyoming
Mark T. Schenkel
Associate Editor at Journal of Small Business Management and Professor of Entrepreneurship at Jack C. Massey College of Business
Dr. Yibing Du
Clinical Assistant Professor at The University of Texas at Arlington
Amanda Schmidt
Advisor at Moneta
Dr. Andrew Burnstine
Associate Professor of Marketing at Lynn University
Vicki Baker
Professor at Albion College
Yutong Xie
Assistant Professor of Finance at The College of New Jersey
Rick Vazza
President of Driven Wealth Management
Autumn Lax
Financial Advisor, CFP® at Drucker Wealth Management
Dr. Christopher Calvin
Assistant Professor, Department of Accounting at the University of Dayton
Ramiro J. Atristain-Carrion
Executive In Residence and Adjunct Professor of Finance at Dominican University
Robyn M. Young
Certified Daily Money Manager®, Owner of Money Care, LLC
Marguerita Cheng, CFP®, RICP®
Certified Financial Planner
Dr. Jennifer Logan
Professor of Economics at Southern Arkansas University
Steven Shagrin
JD, Certified Money Coach/Master Money Coach & Trainer, Certified Professional Retirement Coach, Chartered Retirement Planning Counselor, Registered Life Planner, Former CFP®
Deanne Butchey
Teaching Professor, Department of Finance at the College of Business, Florida International University
Catharine Curran, PhD
Associate Professor, Management & Marketing at The University of Massachusetts Dartmouth
Jeff Arevalo
Financial Wellness Counselor, GreenPath Financial Wellness
Sandra D. Adams, CFP®
Lead Financial Planner/Partner at The Center for Financial Planning, Inc.
May Jiang
CPA, CFP®, Founder of Beyond Profit and Wealth Consulting
Carrie Friedberg
SF Money Coach, Certified Financial Coach and Financial Behavior Specialist®
Scott W. Hegerty
Associate Professor of Economics at Northeastern Illinois University
Catherine Valega
Certified Financial Planning Prof (CFP), and CAIA (Chartered Alternative Investment Analyst)
Dr. Brandon Di Paolo Harrison
Assistant Professor of Accounting at Austin Peay State University
John Longo
Professor of Finance at Rutgers Business School; Author of Buffett's Tips: A Guide to Financial Literacy and Life
J. Franklin Potts
Associate Professor - Finance, Insurance & Real Estate at Baylor University
Matt Elliott
CFP®, CSLP®, Founder of Pulse Financial Planning
Dr. Aniruddha Pangarkar
Assistant Professor of Marketing at the University of Wisconsin-Green Bay
Dr. Karyl B. Leggio
Professor of Finance, Sellinger School of Business at Loyola University Maryland
Lora Reinholz
Instructor of Practice, Finance at Marquette University, College of Business Administration
Dr. Joseph G. Eisenhauer
Dean of the College of Business Administration at the University of Detroit Mercy
Chad Nehring
Certified Financial Planner
Dr. Christopher Newman
Associate Professor of Marketing at The University of Mississippi
David Sacco
Practitioner in Residence at the University of New Haven
Joseph Farizo
Assistant Professor of Finance at the Robins School of Business at the University of Richmond
Amit Sinha
Professor of Finance and Quantitative Methods at Bradley University
Continue Reading
About Brett Holzhauer
---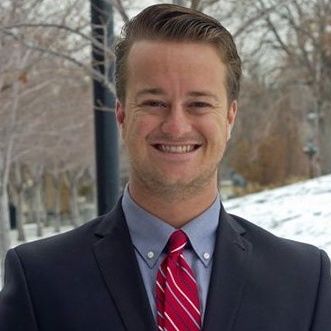 ---