Finding the perfect partner in a hotel business credit card can be a game-changer for frequent travelers and business professionals alike. It's all about enjoying those sweet rewards that make every stay just a bit nicer. But with a sea of options, how do you pinpoint the best business credit cards for hotel rewards?
You're in luck because we have sifted through the options to help you find the ideal match for your needs. We'll explore what a hotel business card entails, its pros and cons and how it stacks up against business travel cards.
Why You Can Trust Our List
Marriott Bonvoy Business® American Express® Card

Great for hotel rewards and perks for business spending

---

2–6 Points per $1*

Rewards Rate

20.99% – 29.99% Variable

APR

$125

Annual Fee

Good–Excellent

Recommended Credit

---

The Hilton Honors American Express Business Card

Great for earning Hilton Honors points

---

3–12 Points per $1*

Rewards Rate

20.99% – 29.99% Variable

APR

$95

Annual Fee

Good–Excellent

Recommended Credit

---

World of Hyatt Business Credit Card

Lucrative rewards for World of Hyatt members

---

1–9 Points

Rewards Rate

21.49% – 28.49% Variable

APR

$199

Annual Fee

Good–Excellent

Recommended Credit

---
MONEYGEEK EXPERT TIP
With a hotel credit card for your business, your spending can help you earn elite status and free nights at your favorite hotels. Adding employee cards can accelerate your progress toward these goals. – Lee Huffman, credit card expert at BaldThoughts.com.
What Is a Hotel Business Credit Card?
A hotel business credit card aims to reward you for spending at hotel chains. When you use this card for your bookings, you can earn points that translate into free nights, room upgrades or even spa services at the hotel. These cards often come with a loyalty program attached to a particular hotel chain, encouraging you to stay within their network to reap the best rewards.
However, the perks don't stop at hotel-related rewards. Many of these cards offer benefits beyond the hotel premises, including cash back on other business spending categories, travel insurance and sometimes airport lounge access.
Understanding the comprehensive rewards landscape of a hotel business credit card can give you a tangible edge, helping you make the most of your business travels and hotel stays. It's a financial tool that combines utility with luxury, tailored to enhance your travel experiences while providing avenues for savings.
How Do Hotel Credit Cards Work?
Understanding how hotel business cards function can give you a head start in enjoying the bountiful rewards they offer. Let's explore the intricate workings of these cards.
Earning Points
You earn points each time you use your hotel business card for bookings or other qualified purchases. The rate you accumulate these points can vary depending on the card's specific policy. Typically, the more you spend using the card, the more points you gain, paving the way for you to enjoy a range of perks during your stays.
Redeeming Points
After a period of using your hotel business card, your points tally grows, giving you the opportunity to redeem them for various rewards. This could range from free nights at the hotel to room upgrades and even dining credits at the hotel's restaurants. The key here is to be strategic in redeeming your points to maximize the benefits you receive.
Loyalty Programs
Most hotel business cards pair with a loyalty program of a specific hotel chain. Being a member of this program grants you exclusive benefits, such as late check-out or welcome amenities. The loyalty program adds a personalized touch to your stays, ensuring you feel valued each time you visit.
Pros and Cons of Using a Hotel Card
Pros
Access to loyalty perks: When you consistently use a hotel business card, you enjoy loyalty perks such as room upgrades, late check-outs and access to exclusive events. These perks aim to enhance your stay, giving you a more luxurious experience every time you book.
Earn reward points: Every purchase you make with the card earns you points, which you can later redeem for a variety of rewards. This means you get a return on every dollar spent, making it a financially savvy choice for frequent travelers.
Additional benefits: Beyond hotel stays, these cards often offer bonuses like cash back on other business expenses, travel insurance and even airport lounge access. These benefits work to provide a more comfortable and secure travel experience, extending the card's utility beyond just hotel bookings.
Business expense tracking: Utilizing a hotel business card can facilitate smoother tracking of your business expenses. The consolidated statement offers a clear view of your spending pattern, aiding in more straightforward account management and budget planning.
Cons
Annual fees: Many hotel business cards have substantial annual fees. While the rewards can outweigh the costs, it is essential to ensure that you will utilize the card sufficiently to justify the expense.
Limited flexibility: These cards often encourage spending within a specific hotel chain, limiting your flexibility in choosing different hotels. If you prefer exploring a variety of hotels, this card might not be the best fit.
Complex reward systems: While rewarding, the points system can sometimes be complex, with varying point values and redemption options. This requires you to stay on top of the latest offers and understand the nuances of the rewards program to get the most value.
Hotel Business Cards vs. Business Travel Cards
Hotel business cards offer targeted rewards that enhance your experience with a specific hotel chain. You get to enjoy loyalty perks, accumulate points with every booking and indulge in the exclusive benefits of sustained usage of the card at the affiliated hotels. They are a perfect choice if you frequently stay at the hotels within a particular chain, providing a richer experience each time.
On the other hand, business travel cards offer a broader range of benefits that aren't limited to hotel stays. These cards allow you to earn points on a wider array of spending categories, including flights, car rentals and dining. If your business engagements take you to various places and you prefer a card that offers flexibility and rewards on different fronts, a business travel card might be your go-to option.
Understanding the distinctive benefits of each card type can guide you to the one that aligns seamlessly with your travel and business needs. It's all about pinpointing the card that resonates with your spending habits and preferences, assuring you make the most of every swipe.
How to Compare Business Hotel Credit Cards
A careful comparison is key when hunting for the best business credit card for hotel rewards. Here are some crucial factors you should consider to find the card that meets all your needs:
Start by evaluating the annual fees associated with different cards. While some cards waive the fee for the first year, others might charge a substantial amount. Ensure the benefits and rewards you're getting outweigh the fee to make a savvy choice.

Dive deep into the rewards program of each card. Understanding the earning and redemption rates can help you gauge the true value of the card's rewards system. Look for a card that offers generous rewards on your most frequent spending categories.

If the card links to a hotel's loyalty program, check out the exclusive benefits it offers. From late check-outs to room upgrades, a good loyalty program can significantly enhance your hotel stays, adding a touch of luxury to your business trips.

Take note of the additional perks like airport lounge access or travel insurance that come with the card. These perks can add a layer of comfort and security to your travels, giving you peace of mind while you're on the move.

Be mindful of the interest rates the card charges on carried balances. A card with a lower interest rate can save you money in the long run, especially if you anticipate carrying a monthly balance.

Finally, don't forget to read user reviews to get real insights into the card's performance. Reviews can reveal hidden gems or red flags, helping you avoid potential pitfalls and find a card that enjoys positive feedback from other business professionals.
Maximizing Your Business Card for Hotels
Choosing one of the best business credit cards for hotel rewards is a fantastic first step. Follow these strategies to ensure you're squeezing every ounce of value out of your card:
Leverage sign-up bonuses: Many hotel business cards offer lucrative sign-up bonuses. To snag these benefits, you generally need to meet a minimum spending requirement within a set time frame. Be strategic in your spending to hit that target and enjoy a hearty welcome bonus.
Maximize your reward points: Understanding your card's reward system is crucial. Focus on using your card for purchases that will earn you the most points, and regularly check for special promotions or bonus categories to increase your earnings substantially.
Utilize loyalty programs: If your card ties to a hotel loyalty program, be sure to make the most of it. Leveraging the loyalty program not only provides you with great perks at the hotel but can also offer better point redemption values.
Pay attention to additional card benefits: Many hotel business cards offer more than just points. Explore all the additional benefits your card offers, like travel insurance or free Wi-Fi, and use them to enhance your travel experience.
Avoid carrying a balance: It's best to pay your balance in full every month to make the most of your card. This practice helps you avoid interest charges that can quickly eat into the value of the rewards you're earning.
Explore partnership deals: Some hotel business cards have partnership deals with other brands, offering special discounts or extra points when using your card at partner businesses. Always be on the lookout for these deals to boost your rewards and savings.
Keeping these tips in mind will help make your business travel card selection truly rewarding.
Next Steps
As you venture to find the best business credit card for hotel rewards, keep in mind your business expenditures' unique needs and patterns. Balancing reward opportunities with practical benefits like low interest rates and feasible annual fees can guide you to a decision that marries convenience with value. Remember to leverage sign-up bonuses and loyalty programs to their fullest potential.
We recommend shortlisting a few cards that resonate with your preferences and diving deeper into their offerings. You're well on your way to unlocking a world of privileges that await with the right hotel business card.
Frequently Asked Questions About Business Cards for Hotels
Understanding your best options for hotel business credit cards can be a game changer for your financial strategy. That's why we've answered some common questions about business cards for hotels to assist you in making an informed decision.
Explore Topics
Explore Topics
About Rajiv Baniwal
---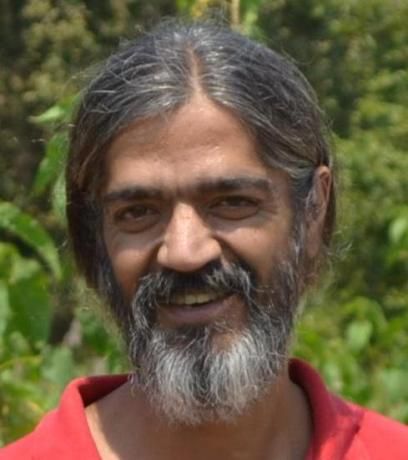 ---