Fuel expenses can make a dent in your business budget, but the right gas credit card can transform this cost into an opportunity.
A business gas card is a specialized payment tool designed for companies to manage and track their fuel expenses. Unlike personal gas cards, these are tailored to meet the needs of businesses, big or small.
By selecting the best gas card for your business, you can enjoy enhanced cash back, substantial rewards and valuable management tools. We'll break down the top business gas cards, helping you make an informed choice that aligns with your company's needs and financial goals.
Why You Can Trust Our List
Top Business Credit Cards for Gas
Aer Lingus Visa Signature®

A travel card with a great welcome bonus for frequent Aer Lingus travelers

---

1–5 Avios per $1

Rewards Rate

21.49% – 28.49% Variable

APR

$95

Annual Fee

Good–Excellent

Recommended Credit

---

American Express® Business Gold Card

A dynamic rewards card for high-spending business owners

---

1–4 Points per $1

Rewards Rate

19.49% – 27.49% Variable

APR

$295

Annual Fee

Good–Excellent

Recommended Credit

---

Capital One Spark Cash Plus

Generous flat-rate cash back on business expenses

---

2% Cash Back

Rewards Rate

None (charge card)

APR

$150

Annual Fee

Excellent

Recommended Credit

---

Ink Business Cash® Credit Card

Best for earning rewards on office supplies

---

1–5% Cash Back*

Rewards Rate

18.49% – 24.49% Variable

APR

$0

Annual Fee

Good–Excellent

Recommended Credit

---

Marriott Bonvoy Business® American Express® Card

Great for hotel rewards and perks for business spending

---

2–6 Points per $1*

Rewards Rate

20.99% – 29.99% Variable

APR

$125

Annual Fee

Good–Excellent

Recommended Credit

---

The Blue Business® Plus Credit Card from American Express

Great no-annual-fee card for earning rewards on business spending

---

up to 2X Membership Rewards® points

Rewards Rate

18.49% – 26.49% Variable

APR

$0

Annual Fee

Good–Excellent

Recommended Credit

---

Solid travel card for United fans

---

1–2 Miles per $1*

Rewards Rate

21.74% – 28.74% Variable

APR

$99

Annual Fee

Good–Excellent

Recommended Credit

---

World of Hyatt Business Credit Card

Lucrative rewards for World of Hyatt members

---

1–9 Points

Rewards Rate

21.49% – 28.49% Variable

APR

$199

Annual Fee

Good–Excellent

Recommended Credit

---
MONEYGEEK EXPERT TIP
Some credit cards have annual limits on the bonus rewards you can earn on gas or other categories. Compare your expected spending versus these limits so that you're not surprised when you cap out on bonus rewards. -- Lee Huffman, credit card expert at BaldThoughts.com.
Should I Get a Gas Card for My Business?
Considering a gas card for your business is a smart financial move, especially if your operations involve frequent travel or transportation. By leveraging these cards, you can often tap into significant savings, benefitting from cash back or rewards every time you fill up.
As with any financial decision, weighing the benefits against any potential fees or restrictions is key. Ensuring the card aligns with your business needs will maximize its utility and help optimize your savings.
Businesses That Will Benefit From a Company Gas Card
Gas cards for business offer specialized benefits tailored to certain types of enterprises. If your company falls into any of the following categories, a fuel card could be a game-changer:
Businesses with a large fleet

Companies operating many vehicles, whether delivery vans or sales cars, can benefit greatly from business gas cards. They make expense tracking and fleet management more streamlined.

If your business requires frequent road travels, such as sales teams traveling to meet clients or consultancy services, a fuel card ensures you save on every mile.

Delivery or courier services

Companies that provide delivery or courier services experience high fuel consumption. Fuel cards can offer discounts and reward points, optimizing overall operational costs.

Companies aiming for budget predictability

Fuel cards can lock in fuel prices for businesses, ensuring consistent costs and aiding in more predictable budgeting.

Enterprises looking for expense insights

Detailed reporting gives businesses insights into fuel consumption patterns, which helps identify areas to improve efficiency.

Organizations emphasizing employee benefits

Offering business gas cards to employees as a benefit can aid in recruitment and retention. It's a practical perk that underscores a company's commitment to its team's welfare.
Incorporating a fuel card into your business operations can offer both tangible savings and operational efficiencies, especially if your business aligns with any of the above scenarios.
Business Gas Card vs. Regular Business Card
When determining the right card for your business, understanding the distinctions between a business gas card (also known as a business fleet card) and a regular business card is important. Each has its strengths, tailored to different business needs and operational nuances.
Specialized Rewards and Discounts
Business fleet cards typically offer rewards and discounts specifically for fuel and vehicle-related expenses. These tailored benefits can result in substantial savings for companies with high fuel consumption. On the other hand, regular business cards often have a broader rewards structure, catering to various types of expenses beyond just fuel.
Reporting Features
A notable advantage of fleet cards is their detailed reporting on fuel and other vehicular expenses. These insights are crucial for businesses that need to monitor and manage their fleet costs closely. Regular business cards may offer expense tracking but lack the vehicular specificity that fleet cards provide.
Flexibility in Spending
Regular business cards provide more flexibility in spending across diverse categories, from office supplies to travel. They're versatile and well-suited for businesses with varied operational costs. While exceptional in their domain, fleet cards are more restrictive, primarily focusing on fuel and vehicle-related expenses.
Fee Structures and Incentives
Fleet cards might come with specific fee structures or incentives related to fuel vendors or certain gas stations. These can lead to direct savings at the pump. Regular business cards, conversely, tend to have a broader range of fees and incentives, often centered around general business expenses and not strictly fuel.
How to Pick the Best Business Gas Card
Choosing the right business card for gas can be key to optimizing fuel expenses and managing your operations efficiently. Consider these factors to ensure you're making the best choice for your business needs:
Rewards and cashback: Look for cards offering competitive rewards or cashback on fuel purchases. A card that provides a substantial percentage back or points for every dollar spent can lead to significant savings over time.
Fee structure: Understand the card's fee structure. Some might offer great rewards but have high annual fees or other charges. It's vital to weigh these costs against the potential benefits.
Reporting tools: For businesses with multiple vehicles, a card that provides detailed fuel consumption and expense reports is invaluable. These tools can simplify budgeting and offer insights into consumption patterns.
Network accessibility: Ensure the card is accepted at a wide range of gas stations, especially if your business operates in various locations. It's inconvenient and potentially costly if the card isn't widely accepted.
Credit-building potential: If one of your goals is to build or improve your business credit, opt for a card that reports to the major credit bureaus. Consistent, on-time payments with such a card can bolster your business's credit profile.
Additional benefits and features: Beyond the basic rewards and fees, some cards might offer added perks like discounts on vehicle maintenance or extended warranty protections. These extras can provide added value, especially if they align with your business operations.
By understanding the distinguishing features of different cards, from reward structures to fee details, you're well-equipped to make an informed decision for your business. Remember, it's not just about savings but also about how the card can integrate seamlessly into your business operations.
As you consider your options, focus on aligning the card's benefits with your specific needs. By doing so, you'll ensure that every time your fleet refuels, your business is driving toward a more prosperous and efficient future.
Frequently Asked Questions
Selecting the right business gas card involves several considerations. To assist you in your decision-making, we answered some common queries about the best gas cards for businesses.
About Grace Pilling
---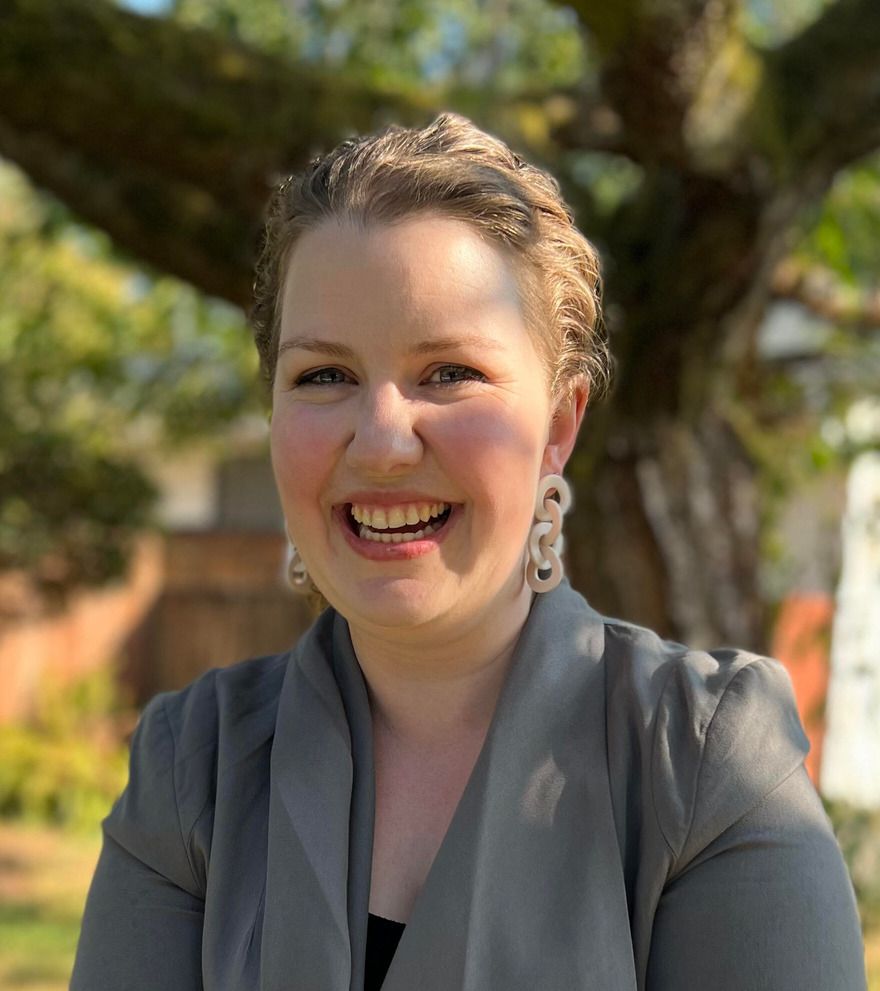 ---