An EIN acts like your business's Social Security number, ensuring your personal and business finances are separate. MoneyGeek explains how to leverage your EIN to get a business credit card and why it matters.
KEY TAKEAWAYS
An EIN keeps your personal and business money separate and helps your business build its credit score.
Before you apply for a business credit card, know your business spending habits and have your paperwork ready.
Most credit card companies will want a personal guarantee even with an EIN. You'll likely have to pay the bill if your business can't.
Understanding EIN (Employer Identification Number)
An Employer Identification Number (EIN), or Federal Tax Identification Number, is used to identify a business for tax purposes.
Using an EIN and getting a business credit card may offer the following financial benefits:
You can help build a credit history for your business.
It can be easier to manage business expenses separately from personal expenses.
Certain cards offer rewards and perks tailored to business needs, such as bonus points for office supply purchases or travel benefits.
Obtaining a business credit card with an EIN may be a financially savvy strategy for your company.
SSN vs. EIN
Your SSN (Social Security number) and EIN (Employer Identification Number) are unique identification numbers. However, they serve different purposes, especially when applying for a business credit card.
SSN (Social Security Number):

Purpose: Issued by the Social Security Administration, an SSN primarily identifies individuals for tax reporting and Social Security benefits.
Use in Business Credit Card Application: If you're a sole proprietor or have a different business structure, many credit card companies might ask for the owner's SSN to check your credit history. Personal and business finances can be closely intertwined (especially for small businesses), and lenders want to gauge the creditworthiness of the person behind the company.
Personal Liability: When you provide your SSN for a business credit card, you may be personally liable for the debt incurred. If the business fails to make payments, your credit score could be affected.

EIN (Employer Identification Number):

Purpose: Issued by the Internal Revenue Service (IRS), an EIN is used to identify a business entity for tax reporting purposes. It's often necessary for businesses that have employees or operate as a corporation or partnership.
Use in Business Credit Card Application: Larger businesses or those structured as corporations or partnerships typically use the EIN when applying for a business credit card. Some card issuers may still require the business owner's SSN and EIN to check business and personal credit histories.
Business Credit: As a business makes timely payments on its credit obligations and grows its operations, it can develop a business credit profile separate from the owner's personal credit. Using an EIN can help establish this distinct business credit history.
Understanding the practical differences between an SSN and an EIN will help you know what to prioritize when applying for a business credit card.
Before Applying for a Business Credit Card
Once you've decided to apply for a business credit card using your EIN, we recommend the following steps to prepare for the process.
1
Check Your Business Credit
Before thinking about applying, it's essential to know where your business stands credit-wise. Head over to agencies like Dun & Bradstreet or Equifax Business to fetch your business credit report. This report is a reflection of how your business manages its finances, bills and repayments.
While some agencies offer business credit reports for free, most will charge you for the service. Go to your chosen agency's website and compare different reports to determine the report that best reflects your business standing.
2
Understand Your Card Needs
Every business has its unique spending habits. Take a moment to dive deep into your expenses. Are you constantly booking flights for business trips? Or are you spending more on equipment and office supplies? Once you've got a clear picture, choosing a card that offers benefits tailored to your spending patterns will be easier. Some cards offer travel miles, while others might give you cash back on purchases.
3
Gather All Necessary Documents
When you're gearing up for the application, think of it as a formal presentation of your business to the card company. You'll need to gather various documents. This process involves providing details proving your business's legitimacy and structure, like whether it's an LLC or a corporation.
Credit card issuers may also need the following information from you upon application, so be sure to keep the following information handy:
Business Information:
EIN: The Employer Identification Number for your business.
Business Name and Address: This should match the information associated with your EIN.
Business Type: Whether you are a sole proprietorship, partnership, corporation, LLC, etc.
Nature of Business: A description of what your business does.
Time in Business: How long your business has been operational.
Business Revenue: Your annual or monthly business revenue. Some cards might be more forgiving for newer businesses with lower revenues, while premium cards may expect higher revenue.
Personal Information:
Personal Guarantee: Most issuers will require a personal guarantee from the business owner or a principal of the company. You'll likely need to provide your personal information, including your Social Security Number.
Personal Credit Score: Even though you're applying with an EIN, the credit card issuer will often check your personal credit score. Your score will play a significant role in the approval process.
Business Financial Health:
Bank Statements: Some issuers might request recent bank statements to evaluate your business's financial health.
Profit and Loss Statements: You might need to show profit and loss statements depending on the card and your business size.
Expected Card Usage:
Estimated Monthly Expenses: Some applications will ask for an estimate of how much you plan to charge to the card each month.
Contact Information:
This includes the phone number and email address for the business.
Authorized Users:
If you plan to give cards to employees or associates, you may need to provide their names and other details.
Business Legal Structure and Licenses:
Depending on your business type and location, you might need to show business licenses or other legal documents to prove it's a legitimate operation.
Other Factors:
Existing Debt: If your business has a lot of existing debt, it might affect your ability to get approved.
Existing Relationship with the Issuer: If you already have accounts or other cards with the issuer, it could influence your application.
Remember, each credit card issuer might have its specific requirements or nuances in the application process. Reviewing the card's terms, conditions and fine print before applying is always a good idea. And if your business is new or doesn't have a financial track record, don't be discouraged if your first application isn't approved. There are business credit cards designed specifically for newer businesses, and you can build your business credit over time.
MORE: Business vs. Corporate Credit Cards: What's the Difference?
Choosing the Right Business Credit Card
Having an idea of your business needs is the first step, but you'll need to consider a couple of other factors to get the right business credit card for your company.
1
Determine Your Business Needs:
Nature of expenses: Do you travel a lot for business? Do you make a significant number of purchases? Understanding the nature of your expenses can guide your choice.
Cash flow: If you need flexibility in paying off your balance, look for a card with a low-interest rate or a 0% introductory APR.
2
Rewards & Benefits:
Cash back: Some cards offer a percentage of cash back for every purchase.
Points or miles: You can redeem these for travel, gift cards or other rewards.
Specific benefits: If you travel frequently, cards that offer free checked bags, priority boarding or lounge access might be beneficial.
Bonus offers: Some cards offer sign-up bonuses if you spend a certain amount within the first few months.
3
Fees & Interest Rates:
Annual fees: While some cards have no annual fee, others might charge a fee in exchange for more generous rewards or benefits.
Interest rates: If you plan to carry a balance, look for a card with a low-interest rate.
Foreign transaction fees: Important if you conduct business internationally.
4
Credit Limit:
A higher credit limit allows for more flexibility in spending, but be sure you manage it responsibly to avoid potential financial pitfalls.
After choosing the right business card for you, it's just a matter of sending your application to your preferred credit card company. In most cases, you can get instant approval, but it's safe to expect around 1–2 weeks to hear from your credit card company.
Do I Need a Personal Guarantee?
The practice of requiring a personal guarantee on a business credit card, even when you have an EIN, is primarily tied to the risk management strategies of credit card issuers. Here are some reasons why issuers often require a personal guarantee:
Risk Reduction for Lenders: A new business, especially if it doesn't have a long credit history or substantial assets, represents a significant risk for lenders. By securing a personal guarantee, the lender has an additional layer of protection against potential defaults. If the business fails to pay its debts, the issuer can go after the guarantor's personal assets.
New or Small Businesses: Small businesses and startups often don't have the same financial stability or track record as larger, established businesses. The personal guarantee makes issuers feel more comfortable extending credit to these entities.
EIN Isn't a Guarantee of Repayment: An EIN identifies the business for tax purposes and helps establish a credit profile for the business, but it doesn't offer any assurance to the issuer about the repayment of debts.
Individual Accountability: By holding an individual responsible, there's an added layer of motivation to ensure you pay your company's debts. A personal guarantee introduces a significant incentive to responsibly manage the business's finances.
Business Structure Variations: Some business structures, like sole proprietorships, are not separate legal entities from the owner. Even with LLCs or corporations, which offer limited liability protection, personal guarantees can bypass this protection for the credit card debt.
Business Credit is Different from Personal Credit: The business credit reporting landscape is less robust than the personal one. While personal credit histories are well-established and monitored by major credit bureaus, business credit can sometimes take more work for issuers to assess accurately.
Precedence and Industry Standard: Many credit card issuers have made it a standard practice to ask for a personal guarantee, especially for small business cards. It's become a widely accepted part of the process.
Possible Higher Credit Limits: With a personal guarantee in place, some issuers might offer higher credit limits to businesses, knowing they can recoup funds if needed.
It's worth noting that while most business credit cards require a personal guarantee, there are a few exceptions, especially for larger businesses with substantial financial histories and assets. If you are strongly against providing a personal guarantee, you might need to explore alternative financing or credit options.
Next Steps
As a business owner, using an EIN is a wise step to keep business and personal finances distinct. Before applying for a business credit card, get a clear picture of your business expenses. This process helps you choose the right card.
Remember to gather all necessary paperwork to speed up the application process. While the EIN is for your business, your personal credit history might still come into play. So, stay informed and choose a card that aligns with your business goals.
FAQs
Whether your business is just starting or already established, these answers to frequently asked questions aim to shed light on the more nuanced aspects of the business credit application process.
About Grace Pilling
---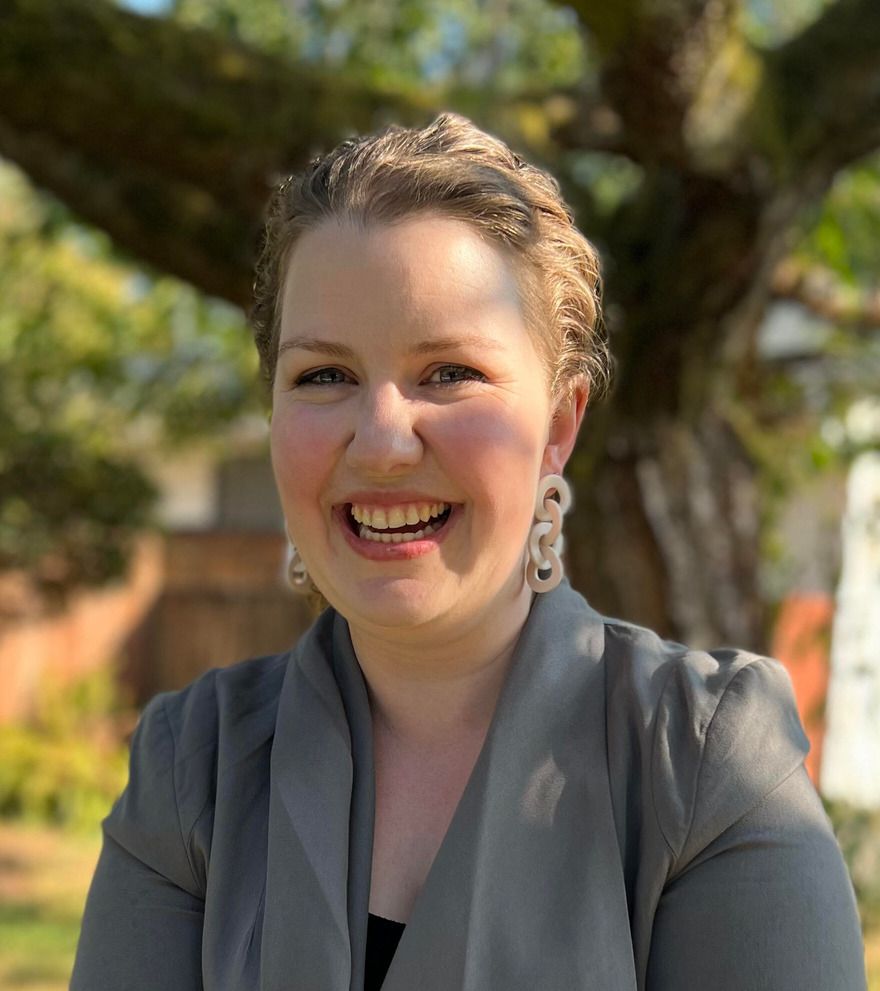 ---