Business credit cards, while similar to personal credit cards, come equipped with features and tools tailored to business needs. Whether you're a startup owner or run an established enterprise, understanding how business credit cards work, their benefits and potential pitfalls is key to using them effectively.
KEY TAKEAWAYS
Business credit cards set a credit limit based on your business's financial health and your credit history.
Balances not cleared by the due date accrue interest; always check your card's grace period.
Cards often have features like employee spending limits, detailed expense tracking and rewards tailored to business spending.
What Is a Business Credit Card?
A business credit card is a card designed to be used specifically for business-related expenses. Business credit cards can offer various benefits like higher spending limits, no annual fees, rewards in certain spending categories, travel perks and extended credit. To get a business card, you generally need a strong credit score. However, if your credit is lacking, you might opt for a secured card where a deposit determines your credit limit.
As the account holder, you're responsible for all expenses, including those by other authorized users. When you apply, the issuer checks your individual credit history, and if your business has its own credit record, that might be reviewed, too.
How Do Business Credit Cards Work?
A business credit card operates much like a personal one but is tailored to business needs. When approved, businesses receive a credit limit to cover expenses. If balances aren't paid in full by the due date, interest accrues. Many cards offer rewards like cash back or points and provide additional cards for employees with set spending limits. These cards often feature tools for expense tracking, making tax and budgeting tasks easier. By using the card responsibly, businesses can also build their credit profile, which in turn helps them when it comes to making loans or financing projects.
1
Application Process
Just like with a personal card, you need to apply for a business credit card. Lenders will evaluate the creditworthiness of your business based on factors such as business revenue, years in operation and your personal credit history (as the business owner).
2
Credit Limit
Once approved, you're assigned a credit limit, which is the maximum amount you can charge to the card.
3
Purchases and Transactions
You can use the business credit card to pay for business-related expenses, from office supplies to business travel.
4
Interest and Grace Period
If you don't pay off the full balance by the due date, you'll incur interest on the remaining amount. Most cards offer a grace period, which is the time between the end of a billing cycle and when payment is due without accruing interest. This is typically around 21 to 25 days.
5
Rewards and Benefits
Many business credit cards offer rewards such as cash back, points or miles for every dollar spent. These cards may also come with additional benefits tailored to businesses, like higher limits on certain categories, travel perks or tools for expense management.
6
Annual Fees and Other Charges
Some business credit cards charge an annual fee in exchange for better rewards or other benefits. Like personal cards, business cards may also charge fees for late payments, cash advances or foreign transactions.
7
Employee Cards
Business credit card accounts often allow the account holder to issue additional cards for employees. The primary account holder can typically set individual spending limits for each card and monitor their usage.
8
Expense Management Tools
Business credit cards often come with tools or software integrations to help track and categorize expenses, which can be useful during tax season or for budgeting purposes.
9
Protection and Security
These cards might offer added protection, such as purchase protection, extended warranties and rental car insurance. They also employ security measures like fraud alerts and zero liability for unauthorized transactions.
10
Building Business Credit
By responsibly using and repaying a business credit card, you can build or improve your business's credit profile. This can be advantageous for securing other forms of business financing in the future.
11
Interest Rates and Terms
Business credit cards can have different interest rates, terms and conditions than personal cards. It's crucial to read the fine print to understand any fees, penalties or special terms associated with the card.
12
Payment Options
Many business credit cards offer flexible repayment options, allowing businesses to carry a balance from one month to the next (with interest) or pay in full each month.
Business Cards vs. Corporate Cards
Business credit cards are primarily the responsibility of the business owner. They often come with the advantage of high category-based rewards and generally have lower fees than their corporate counterparts. However, misuse of these cards could negatively impact the owner's personal credit score. Additionally, business cards usually lack purchase protection.
On the other hand, corporate cards shift liability, which can be on the business, its individual employees or shared between both. These cards demand high yearly expenditures and come with dedicated account managers to oversee transactions. They also tend to offer less competitive reward rates compared to typical business cards.
More: Business vs. Corporate Credit Cards: What's the Difference?
Should You Get a Business Credit Card?
If you're keen on establishing a credit history for your business, obtaining a business credit card could be a good move. Most business card providers relay payment behaviors to commercial credit agencies. Furthermore, some card issuers might allow you to ensure that the card's transactions don't impact your individual credit record.
Can I Use a Business Card for Personal Use?
Technically, you can use a business credit card for personal expenses, but it's strongly discouraged for several reasons:
Tax Implications: One of the main advantages of having a business credit card is the ability to separate personal and business expenses. Mixing the two can complicate your bookkeeping and make it challenging during tax time to identify deductible business expenses.
Credit Profile Impact: Misusing a business credit card, especially if it's tied to your personal credit, could impact your personal credit score. If you miss a payment because personal expenses made the bill higher than anticipated, it could have ramifications on both your business and personal credit profiles.
Potential Violation of Card Agreement: Some credit card agreements explicitly state that the card is for business purposes only. Using the card for personal expenses might violate the terms of your agreement, potentially leading to penalties or even cancellation of the card.
Complicates Financial Records: Using a business card for personal expenses muddies the waters of your financial records. If you need to provide financial statements for a loan or other purposes, having clear, separated records is important.
Potential Legal Implications: If your business is structured in a way to protect personal assets from business liabilities (like an LLC or corporation), mixing personal and business expenses could potentially jeopardize that protection. It might be seen as piercing the corporate veil, which could expose you to personal liability in case of business debts or legal actions.
Rewards and Benefits Misalignment: Business credit cards often come with rewards and benefits tailored to business-related spending. Using the card for personal expenses could mean you're not maximizing the card's potential rewards.
It's best practice to keep personal and business expenses separate. If you find yourself often tempted or needing to use a business card for personal expenses, it might be worth revisiting your personal financial strategies or considering a personal credit card or line of credit to address those needs.
Next Steps
Business credit cards are useful tools for managing company expenses and building a strong credit history. They have their own set of benefits, but it's important to use them wisely. While it might be tempting to mix business and personal spending, it's best to keep them separate for clear financial records. Using a business credit card right can lead to great rewards and a solid financial future for your business.
Frequently Asked Questions
The FAQ section below offers answers to some commonly asked queries about business credit cards.
About Grace Pilling
---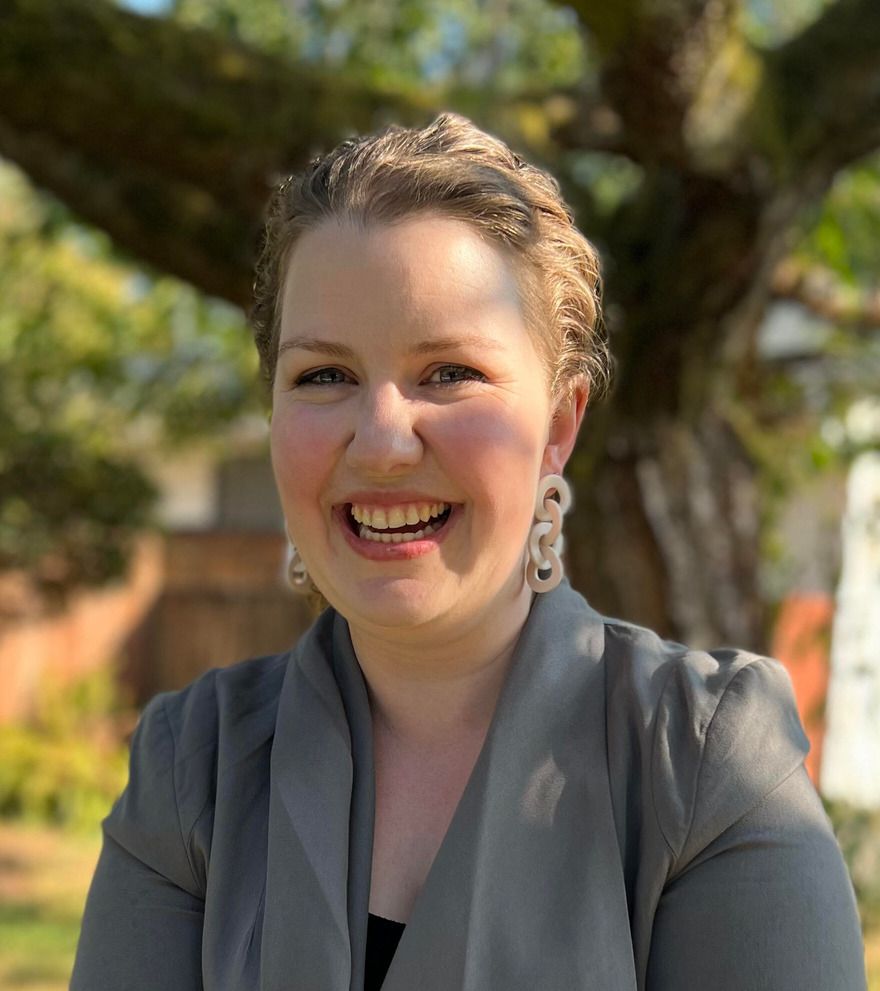 ---