Have you ever wondered if it's possible to get a business credit card without owning a brick-and-mortar business? Good news: it's not only possible, but it might be easier than you think.
Here's everything you need to know about how you can apply, who's qualified and why you might choose a business card over a personal one.
KEY TAKEAWAYS
You don't need a traditional business to qualify for a business credit card; even side hustles and freelancing can qualify you for one.
Business credit cards offer distinct advantages over personal ones, from tailored rewards to effective expense management tools.
A clear understanding of the application requirements and process can streamline your journey to obtaining a business credit card.
Can You Get a Business Credit Card Without a Business?
Yes, you can! Contrary to popular belief, you don't need a sprawling enterprise or a brick-and-mortar store to qualify for a business credit card. Many card issuers recognize side hustles, freelancing or even regular selling on platforms like eBay or Etsy as legitimate businesses.
The key lies in how you present your business activities. If you generate income outside of a traditional job, even if it's minimal, it can be considered a business venture. With the right approach and understanding of the application process, obtaining a business credit card can be within your reach, offering benefits that often outshine those of personal cards.
Who Is Qualified to Get a Business Credit Card?
When it comes to business credit cards, eligibility isn't limited to big corporation owners. A wide range of individuals and activities can fit the bill. Here are some common profiles that may qualify for a business credit card:
Freelancers and consultants

Whether you're a writer, graphic designer or consultant, if you're earning income outside of a typical salaried role, you're running a business. These professionals can apply using their own name as the business name and their SSN if they don't have an EIN.

If you sell products on platforms like eBay, Etsy or Amazon — even occasionally — this can qualify you for a business card. Card issuers recognize the entrepreneurial effort that goes into online selling.

If you work for companies like Uber or Lyft, you're effectively a small business owner. These drivers can use their income details to prove business revenue.

Renting out a property, whether it's a single unit or multiple properties, is classified as a business activity. Landlords can use their rental income as a basis for applying.

Personal training, language tutoring or any form of coaching is a service-based business. As long as there's consistent income, even part-time, it can count for a business credit card application.

If you make and sell crafts, art or homemade goods online or at local fairs, you'are running a business. The income generated from these sales can help you get approved for a card.
Remember, the key is consistent income generation outside of a regular paycheck. If you fit into any of the above categories, or other similar profiles, you may be well on your way to getting a business credit card.
Business Credit Card Requirements
While acquiring a business credit card may be more accessible than you think, there are specific requirements card issuers typically look for. Here's what you need to know:
Proof of business activity: You don't need a traditional business, but issuers want evidence of some business activity. This can be in the form of invoices, a website or even a business license for freelancers and solo entrepreneurs.
Good personal credit score: Your personal credit score often plays a significant role in the approval process, especially if your business is new or doesn't have its own established credit. Ensuring your score is in good standing can increase your chances of approval.
Tax Identification Number (TIN) or Employer Identification Number (EIN): While solo entrepreneurs can often use their Social Security number (SSN), having a TIN or EIN can bolster your application, showing a clear separation between personal and business finances.
Business type and structure: Issuers will want to know about your business type — whether you're a sole proprietor, an LLC or a corporation. As a sole proprietor, you can apply using your own name as the business name.
Annual business revenue: Issuers will want a clear picture of your earnings. However, this doesn't mean you need to be earning six figures — even modest income from side hustles can be considered.
Business expenses: Credit card companies are interested in how much you spend for your business. This helps them determine your credit limit and gauge if their card offerings match your spending habits.
Meeting these requirements doesn't guarantee approval, but it certainly puts you in a favorable position. Always present your business and personal financial situations as accurately as possible on the application.
Why Get a Business Credit Card Instead of a Personal Credit Card?
You may be wondering why you'd choose a business credit card, particularly if you don't operate a traditional business. Here are some distinct advantages to using business cards over personal ones:
Higher Credit Limits
Business credit cards often come with higher credit limits compared to personal cards. This allows for larger business-related purchases, which is essential for enterprises needing to buy equipment or stock inventory. The increased limit can also provide flexibility in managing cash flow, especially when waiting for client payments.
Reward Structures
While personal cards do offer rewards, business credit cards often have reward structures geared toward business-related expenses. Think about cash back on office supplies, travel rewards for business trips or bonuses for advertising expenses. Over time, these tailored rewards can lead to significant savings or perks.
Expense Management Features
Business credit cards typically offer tools and features designed for expense tracking and reporting. This can be beneficial for tax time or just to keep a clear view of where your money's going. Some cards even integrate with accounting software, making it easier to manage your finances.
Separate Personal and Business Expenses
Keeping business and personal expenses separate is not just good financial practice — it can also be crucial for tax purposes. A business card ensures that your business transactions are kept distinct, making record-keeping more straightforward and potentially saving you headaches down the line.
Build Business Credit
Just as individuals have personal credit scores, businesses have credit profiles, too. Using a business credit card responsibly can help you establish or improve your business credit. In the future, this can be instrumental if you decide to apply for business loans or other forms of business financing.
How to Apply for a Business Credit Card
Applying for a business credit card can provide your business with financial flexibility and valuable rewards. Here's a step-by-step guide to walk you through the application process:
1
Research and choose the right card
Compare annual fees, interest rates, rewards programs and other benefits to find the card that best suits your business needs.
2
Gather necessary documentation
Prepare essential documents such as proof of business activity, tax identification numbers and income statements. This step can streamline the application process.
3
Fill out the application
Many card issuers offer online application forms. Ensure you provide accurate details about your business, such as its type, structure and revenue. If you're a freelancer, your name might suffice as the business name.
4
Wait for a credit check
After you submit the application, the issuer will perform a credit check based on your personal credit score and potentially your business credit history.
5
Respond to any further inquiries
If the card issuer requires additional information or clarifications, be prompt in your response and provide the necessary details.
6
Receive your card and start using it
Upon approval, you'll receive your card. Familiarize yourself with its terms and benefits, activate it and enjoy the business-specific advantages it offers.
Business credit cards are more accessible than many might think. Whether you're a freelancer, side hustler or just someone with an entrepreneurial spirit, there are opportunities for you. You don't need a traditional business establishment to access these financial tools and their benefits. So, if you've ever considered it, now might be the time to explore what a business credit card can do for you.
Frequently Asked Questions
We answered some frequently asked questions about getting a business credit card without a business to help you further understand the topic.
About Grace Pilling
---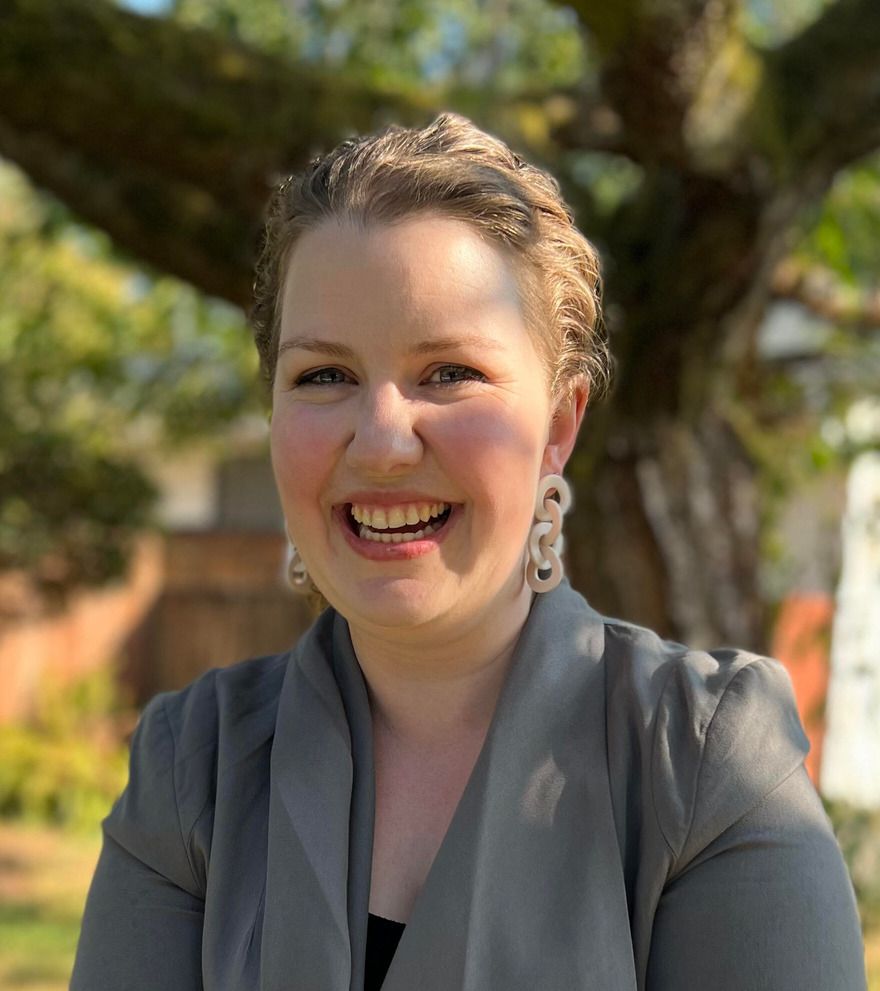 ---