Georgia, known as the Peach State, is home to many respected universities and colleges. Typically, pursuing higher education comes with a significant financial commitment. For the academic year of 2022-2023, the average undergraduate tuition and fees for Georgia colleges are $4,913 for in-state and $16,279 for out-of-state students. Given these substantial expenses, many students depend on loans to fund their education.
Understanding the landscape of student loans in Georgia, where residents collectively owe a shocking $41,000 on average in student loan debt, is crucial. As of 2023, Georgia ranks second in the highest student loan debt in the nation. This guide aims to provide you with the necessary information to navigate this complex environment and make well-informed decisions about financing your education.
Navigating the Basics of Student Loans in Georgia
Federal loans and private loans are the two most common student loan types.
Federal Student Loans
The William D. Ford Federal Direct Loan Program under the U.S. Department of Education facilitates federal student loans. Typically, these loans come with lower interest rates and more flexible repayment conditions than their private counterparts. The program grants funds based on financial need. To apply, you must complete the Free Application for Federal Student Aid (FAFSA) form.
Federal student loans include the following categories:
Direct Subsidized Loans: The government reserves these loans for undergraduate students demonstrating financial need. The government shoulders the interest on these loans while enrolled in school at least half-time and for six months after your graduation. The interest rate is 5.50% as of July 1, 2023.
Direct Unsubsidized Loans: Open to undergraduate, graduate and professional students, these loans accumulate interest upon disbursal, regardless of financial need. The interest rate stands at 5.50% for undergraduates and 7.05% for graduate and professional students as of July 1, 2023.
Direct PLUS Loans: These loans are for graduate or professional students and parents of dependent undergraduates to cover educational expenses not met by other financial aid. They require a credit check and are not reliant on financial need. The interest rate is 8.05% as of July 1, 2023.
Direct Consolidation Loans: These allow you to combine all your federal student loans into a single loan with one monthly payment.
We recommend considering what federal student loans you're eligible for before seeking private student loans.
Private Student Loans
Financial institutions such as banks, credit unions and other private lenders supply private student loans. These loans often come into play when federal aid, scholarships and grants fall short of covering total education costs. These loans often necessitate a credit check, and the interest rates, fees and repayment options can vary depending on the lender.
When examining private student loan options in Georgia, you should consider the following factors:
Credit Profile: Your credit history and score play a significant role in determining the interest rate you qualify for. Enhancing your credit score before applying for a loan can help you secure more favorable rates.

Co-signer: If your credit doesn't meet the requirements for reasonable rates, a co-signer with a strong credit history can improve your approval odds and potentially lower your interest rate.

Lender Comparison: Each private lender sets its own interest rates and terms. Comparing different lenders can help you secure the best rates available.

Fixed vs. Variable Rates: Private lenders often offer the choice between fixed and variable interest rates. Fixed rates remain constant throughout the loan term, whereas variable rates can fluctuate. Consider your risk tolerance and financial circumstances when deciding which option suits you best.

Repayment Terms: Private lenders propose various repayment terms, typically five to fifteen years. Shorter repayment periods result in higher monthly payments but less interest paid over time, while more extended repayment periods yield lower monthly payments but more interest paid over time.
Considering the above factors is essential in determining your best options for private student loans.
Exploring Private Student Loans in Georgia
In Georgia, numerous private lenders offer student loans, which can be a valuable resource for covering educational expenses when federal and state aid fall short. Below are a few noteworthy private student lenders operating in the state:
---

3.48%–10.78%

Fixed APR Range

1.99%–8.39%

Variable APR Range

Up to $150,000

Loan Amount Range

Only for some borrowers

Co-signer

---

---

4.03%–9.01%

Fixed APR Range

1.49%–8.09%

Variable APR Range

$2,000 up to the cost of attendance

Loan Amount Range

Optional

Co-signer

---

---

3.52%–8.17%

Fixed APR Range

2.63%–6.47%

Variable APR Range

$1,000–$200,000

Loan Amount Range

Optional

Co-signer

---

Funding University, also known as Funding U, is a private student loan lender that specializes in providing loans to undergraduate students. The company operates in 30 states and does not require a co-signer for its loans. Instead, Funding U bases its lending decisions on factors such as a student's GPA and the graduation rate of their institution. The company offers loans ranging from $3,001 to $15,000 per school year, with fixed interest rates and no origination fees. Funding U uses a proprietary scoring system, SMaRT™, which relies on non-credit variables to evaluate student borrowers during the loan approval process.

---

6.99% – 12.49%

Fixed APR Range

7.49% – 12.99%

Variable APR Range

$3,001 up to $20,000

Loan Amount Range

Not required

Co-signer

---

---

3.50%–13.83%

Fixed APR Range

1.37%–11.76%

Variable APR Range

$1,000 minimum, no maximum

Loan Amount Range

Allowed but not required

Co-signer

---
Exploring Georgia State-Sponsored Student Loan Programs
The state of Georgia offers various financial aid programs to support its students. While Georgia does not have its own student loan programs, it provides various scholarships and grants catering to different groups of students.
Among the most significant is the Georgia Student Access Loan. This opportunity, unique to Georgia, is designed to assist undergraduate and technical college students with a gap in meeting their educational costs. The Student Access Loan Program (SAL) is a 1% fixed rate loan offered by the Georgia Student Finance Authority (GSFA) for eligible students attending an eligible University System of Georgia (USG), Technical College System of Georgia (TCSG) or private postsecondary institution in Georgia. However, there are limits to how much you can borrow, and the amount can vary.
In addition to loans, Georgia administers several scholarship and grant programs:
HOPE Scholarship: This merit-based scholarship assists with the cost of tuition at eligible public and private Georgia postsecondary institutions. A student must graduate from an eligible high school with a minimum 3.0 HOPE GPA and meet specific course criteria.
HOPE Grant: This grant is available to Georgia residents working towards a certificate or diploma at an eligible college or university in Georgia.
Zell Miller Scholarship: This merit-based scholarship provides full tuition at a public postsecondary institution and tuition assistance at an eligible private postsecondary institution. A student must meet certain academic requirements, including having a minimum 3.7 GPA and specific SAT or ACT scores.
Zell Miller Grant: This grant is available to Georgia residents working towards a certificate or diploma at a Technical College System of Georgia (TCSG) or University System of Georgia (USG) institution.
Taking advantage of these opportunities may reduce your total financial obligations for school.
What to Consider Before Taking Out a Private Student Loan in Georgia
Before taking out a private student loan in Georgia, it's crucial to consider the following steps as you evaluate your options:
1
Exhaust Federal Options First
Federal student loans typically offer lower interest rates and more flexible repayment options than private loans. Explore federal student loan options first, as they provide borrower protections and potential loan forgiveness for public service.
2
Interest Rates
Private student loans in Georgia can have variable or fixed interest rates. Variable rates may start lower but can increase over time, while fixed rates remain constant throughout the loan term. Understand the terms and implications of the interest rates.
3
Credit Score
Your credit score significantly impacts the interest rate offered on a private loan. Higher credit scores generally result in lower interest rates. If you have a low credit score, consider obtaining a co-signer with a strong credit profile to increase approval chances and secure a lower interest rate.
4
Loan Terms
Consider the duration of the loan term, as it affects monthly payments and the total interest paid over the loan's life.
5
Repayment Options
Some private lenders in Georgia offer options like interest-only payments while in school or a grace period after graduation before repayment begins. Familiarize yourself with the available repayment options and responsibilities before borrowing.
6
Fees
Check for any associated fees, such as origination fees or late payment fees. Compare lenders, as some may not charge these fees.
7
Co-Signer Release
If considering a co-signer, verify if the lender offers a co-signer release option. This allows the removal of the co-signer from the loan obligation after a specific number of on-time payments.
8
Loan Servicer Reputation
Research the lender's customer service reputation. You will interact with the loan servicer throughout the loan term, so reliable and helpful customer service is important.
9
Future Earnings
Consider your potential future income. It is essential to have realistic expectations of your post-graduation earnings to ensure you can manage loan repayment.
Remember, taking out a student loan is a significant financial commitment that can have long-lasting effects on your economic well-being. Take the necessary time to thoroughly evaluate all aspects and seek guidance from financial experts if needed.
Important Points to Remember about Student Loans in Georgia:
It's common to require student loans to finance higher education. It's essential to clearly understand the available loan types, including federal, state-sponsored and private options, to make an informed decision that aligns with your needs.
Responsible borrowing should be a top priority. Take into account the long-term implications of student loans and make wise borrowing decisions.
Before turning to private loans, exhaust all federal and state aid options available to you.
Always ensure you fully comprehend the terms and conditions of any loan you decide to take out.
By carefully planning and strategizing, you can invest in your education and future without burdening yourself with excessive financial obligations.
Remembering the above points will help you plan for your academic future and financial livelihood once you leave school.
Effective Approaches for Repaying Your Student Loans
Repaying student loans may seem overwhelming, but with the right strategies, you can successfully manage your debt and work towards achieving financial freedom. Take note of these actionable tips to navigate the repayment process:
Early Repayment Start: If you hold private student loans, consider making interest payments while still in school. Early repayment can minimize the accumulation of interest over time, saving you a significant amount of money in the long term.
Investigate Loan Forgiveness Programs: Explore eligibility for loan forgiveness programs like Public Service Loan Forgiveness (PSLF) or income-driven repayment plans for federal student loans. These programs offer relief by forgiving a portion of your loans after a certain number of qualifying payments.
Develop a Budget: A budget is essential to effectively manage your finances and allocate funds for student loan payments. Evaluate your income and expenses closely, identifying areas where you can reduce expenses to free up additional money for loan repayment. Every dollar contributed towards your loans helps reduce your overall debt.
Explore Employer Assistance: Research job opportunities that provide student loan repayment assistance as part of their employee benefits. Some employers offer programs to help employees pay off their student loans more quickly. If such programs are available, make the most of them.
Consider Refinancing or Consolidation: If you have private student loans, consider refinancing to secure a lower interest rate. However, exercise caution when refinancing federal loans, as you may forfeit certain federal benefits like income-driven repayment plans or loan forgiveness options. Weigh the pros and cons carefully before making a decision.
Exceed Minimum Payments: Make extra payments towards your loan principal whenever feasible. Paying more than the minimum required each month can accelerate your progress and reduce the total interest paid over the loan's lifespan. Every additional payment brings you closer to being debt-free.
Implement Debt Repayment Strategies: Explore popular debt repayment methods such as the debt snowball or debt avalanche. The debt snowball method involves prioritizing repayment of your smallest loan balances first, while the debt avalanche method targets loans with the highest interest rates. Choose the strategy that aligns with your financial goals and keeps you motivated to stay on track.
These tips will help you effectively strategize your loan repayment process.
FAQs About Student Loans in Georgia
Student Loans
Student Loans
About Christopher Boston
---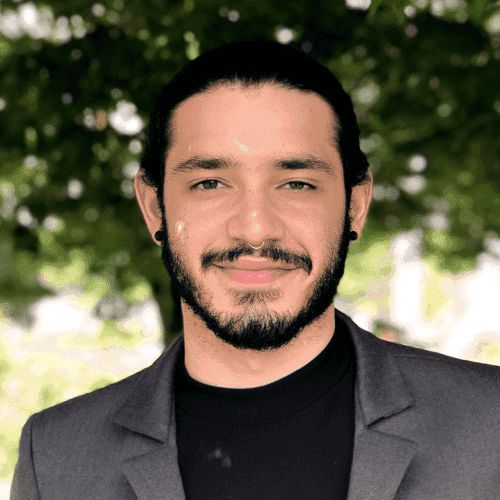 ---