Skyrocketing tuition fees in West Virginia are more than just numbers on a page; they're a barrier to dreams, aspirations and future success. Fortunately, the best student loans in West Virginia can help you finance your education in the most cost-effective way.
Depending on your specific needs and circumstances, the best lender for you could vary. PNC offers the best overall student loans in the Mountain State. Earnest is excellent for those who want the lowest interest rates, whereas Funding U is ideal for students with bad credit. Ascent provides the best deal for international students, while College Ave is preferable for those who need a co-signer.
Understanding Student Loans
Student loans are financial lifelines that make higher education more accessible. They provide the necessary funds to cover a range of expenses, from tuition and course materials to room and board, allowing you to concentrate on your academic growth.
Simply put, a student loan is money you borrow now and pay back later, often with interest. You'll enter a repayment period once you've finished your education or fall below a specific enrollment status. During this time, you'll make regular payments covering the principal amount borrowed and any accrued interest.
When it comes to student loans, there are two primary categories you'll encounter:
Federal student loans: Federal student loans come from the government and generally offer benefits like lower interest rates and income-driven repayment plans.

Private student loans: Private student loans are sourced from banks or other lenders and often come with higher interest rates and less flexibility in repayment.
The importance of differentiating between federal and private loans can't be overstated. Your choice will affect your financial health long after you've left the campus, influencing everything from your repayment options to the total amount you'll end up paying back.
Best Private Student Loans in West Virginia
Private student loans are educational loans provided by non-governmental entities, such as banks or financial institutions. They are designed to supplement educational costs and are often considered when federal aid falls short.
In certain scenarios, private student loans can be beneficial. For example, a private loan can be a lifesaver if you're pursuing a specialized field of study that requires additional resources or equipment not covered by federal loans. They can also be a good fit for students who need to cover living expenses during unpaid internships or co-op programs.
While private loans can offer quick access to funds and sometimes even offer competitive interest rates, they come with their own set of challenges. Interest rates can be variable, meaning they can increase over time. Additionally, private loans usually lack the borrower protections that federal loans offer, such as income-driven repayment plans or loan forgiveness options.
Best Overall
---

2.99%–9.89%

Fixed APR Range

1.09%–8.19%

Variable APR Range

$1,000–$50,000

Loan Amount Range

Allowed

Co-signer

---
Best With Lowest Interest Rates
---

4.43% - 14.90%

Fixed APR Range

5.32% - 16.20%

Variable APR Range

$1,000 up

Loan Amount Range

Allowed

Co-signer

---
Best for Those With Bad Credit
---

6.99% – 12.49%

Fixed APR Range

7.49% – 12.99%

Variable APR Range

$3,001 up to $20,000

Loan Amount Range

Not required

Co-signer

---
Best for Parents
---

3.99%–11.59%

Fixed APR Range

1.79%–11.09%

Variable APR Range

$1,000 up to 100% of college expenses

Loan Amount Range

Optional

Co-signer

---
Best for International Students
---

4.36%–14.08%

Fixed APR Range

1.47%–11.31%

Variable APR Range

$2,001–$200,000

Loan Amount Range

Non-U.S. citizens and temporary residents

Co-signer

---
Best for Those That Need a Co-signer
---

4.44% - 15.99%

Fixed APR Range

5.09% - 15.99%

Variable APR Range

$1,000 minimum, no maximum

Loan Amount Range

Not required

Co-signer

---
Federal Student Loans in West Virginia
Federal student loans are a form of financial aid provided by the U.S. government to help students pay for higher education. They are often the go-to option for students because of their benefits, including:
Lower interest rates: The interest rates for federal student loans are often set by Congress and are generally more affordable than private loan rates. Lower interest rates mean you'll pay less over the life of the loan, easing your long-term financial burden.

Flexible repayment plans: With federal loans, you can choose from multiple repayment plans, including those that tie your monthly payments to your income. This can be particularly helpful if you're entering a field with variable earnings potential.

Loan forgiveness options: Federal loans offer unique forgiveness programs, such as Teacher Loan Forgiveness, which can eliminate a portion of your debt if you meet certain criteria. This can be a significant advantage if you're planning a career in education or other qualifying fields.

Accessibility: Most federal student loans don't require a credit history or a co-signer. This makes them an accessible option for students who are just starting to build their financial profiles.

Deferred payments: Federal loans often allow you to defer payments while you're in school or during times of economic hardship. This can provide much-needed financial relief when you're not yet able to repay the loan.
How to Apply for Federal Student Loans in West Virginia
The application process for federal student loans is crucial to funding your education. While it may seem daunting, the steps are designed to be user-friendly and can be completed with some preparation. Here's a guide to help you through each stage of applying for federal student loans.
1
Create your Federal Student Aid ID
Your Federal Student Aid ID (FSA ID) is your gateway to federal student aid, including loans. You'll use this ID to sign in to the FSA website and to electronically sign your loan documents. Visit the official FSA website to set up your ID and password.
2
Gather your financial records
Before diving into the Free Application for Federal Student Aid (FAFSA), it's essential to have all your financial information readily available. This includes your and your parents' tax returns, W-2 forms and details about any untaxed income. Having these documents beforehand will speed up the application process and help ensure accuracy.
3
Fill out the FAFSA form
The FAFSA is the primary application for federal student loans and must be completed annually. It's available online and should be filled out as soon as possible to maximize your eligibility for financial aid. The form will ask for information about your financial situation, which will be used to determine how much aid you can receive.
4
Examine your Student Aid Report
After you've submitted the FAFSA, you'll get a Student Aid Report summarizing your application. This report will include your Expected Family Contribution, which is a key factor in determining your financial aid package. Review the SAR carefully to ensure all the information is correct and complete.
5
Review your financial aid package
Upon acceptance to a college or university, you'll receive a financial aid offer. This offer will detail the federal loans you're eligible for, along with any grants or scholarships. Take your time to understand the terms of each loan, as this will affect your financial future.
6
Complete entrance counseling and sign your Master Promissory Note
Before receiving your federal student loans, you'll need to complete entrance counseling to understand your responsibilities as a borrower. You'll also be required to sign a Master Promissory Note, which is your formal commitment to repay the loan. Both of these are often done online and are crucial steps in securing your federal student loans.
The Types of Federal Student Loans Available in West Virginia
Navigating the landscape of federal student loans can be complex, but knowing the different types available can help you choose the best fit for your educational journey. Each loan type has its own set of features, benefits and eligibility criteria.
Direct Subsidized Loans: These are ideal for undergraduate students with demonstrated financial need. The government pays the interest on these loans while you're enrolled at least half-time, which can make a substantial difference in your total repayment amount. They are a cost-effective way to finance your education if you meet the eligibility criteria.

Direct Unsubsidized Loans: Open to both undergraduates and graduate students, these loans are not based on financial need. You'll be responsible for paying all the interest that accrues, even while you're in school. If you can afford to make interest payments during your studies, it can prevent your loan balance from increasing.

Direct PLUS Loans: These loans are available to graduate students and parents of dependent undergraduates. They offer the ability to borrow up to the total cost of education minus any other financial aid received. However, they come with a credit check and usually have a higher interest rate, making them a more expensive option in the long term.

Direct Consolidation Loans: This option allows you to combine multiple federal student loans into one, making it easier to manage your debt. While this can simplify your payments, it can also extend your repayment term, potentially leading to higher overall costs.
Student Loan Forgiveness in West Virginia
Student loan forgiveness is a financial program that allows eligible borrowers to have a portion or all of their student loan debt canceled, usually in exchange for specific types of employment or service.
In West Virginia, there are several state-specific programs designed to offer student loan forgiveness to individuals in particular professions, such as teachers and health care workers. These programs encourage qualified professionals to work in underserved or high-need areas.
1
Underwood-Smith Teacher Loan Assistance Program
The Underwood-Smith Teacher Loan Assistance Program is a specialized financial aid initiative in West Virginia aimed at attracting and retaining highly qualified teachers in critical shortage fields and underserved communities within the state. Eligible participants can receive up to $3,000 per year in loan repayment for five years.
To be eligible, you must agree to teach in a subject area or geographic location that has been designated as a critical shortage field by the West Virginia Department of Education. This often includes teaching subjects like math, science and special education, as well as teaching in rural or economically disadvantaged areas. Those interested may submit their application forms to the College for West Virginia.
2
West Virginia State Loan Repayment Program (SLRP)
The West Virginia State Loan Repayment Program (SLRP) is a crucial initiative aimed at addressing the health care provider shortage in underserved communities across the state. By offering loan repayment assistance of up to $40,000 for a two-year service commitment, the program incentivizes qualified participants to serve in Health Professional Shortage Areas (HPSAs).
To qualify, you must be fully trained and licensed to practice in eligible healthcare professions, which include primary care physicians, dentists, nurse practitioners and mental health professionals. To apply, you may submit a completed application form to the West Virginia Department of Health and Human Resources.
Tips for Managing Student Loans
Effectively managing student loans is not just a financial task; it's an investment in your future. The choices you make today can either set you on a path to financial freedom or lead to years of financial strain.
Borrow only what you need

Loans aren't free money; they accumulate interest over time. Borrowing only what's necessary minimizes the long-term financial burden you'll face.

Understand the grace period

Most student loans offer a grace period, typically six months after graduation, where payments aren't required. This period allows you some breathing room to find a job and plan your finances.

Paying off interest while still in school or during the grace period can significantly reduce the total amount you'll owe. These early payments can be a game-changer in the long run.

Keep your loan information accessible

Misplacing loan documents or forgetting payment dates can result in penalties. Use a dedicated folder on your computer or a specialized app to keep track of all loan-related information.
Scholarships and Grants as Alternatives
Scholarships and grants are financial gifts awarded to students to defray their education costs. While scholarships are generally merit-based, recognizing academic or extracurricular achievements, grants are typically need-based, focusing on the financial needs of the student. Unlike loans, which accrue interest over time, scholarships and grants don't need to be paid back.
The allure of scholarships and grants lies in their ability to unshackle you from the financial constraints that are often associated with student loans. They provide you with the breathing room to explore internships, study abroad programs or research opportunities that you might otherwise have to forego to earn money for loan repayments.
The application process for scholarships and grants is a journey that requires a strategic approach. Navigate this journey by taking the following essential steps:
1
Set a timeline
Scholarships and grants often have different deadlines, some as early as a year before college starts. Establish a timeline to keep track of these dates and give yourself ample time to prepare.
2
Assess your eligibility
Understand the criteria for each scholarship or grant. This could range from academic performance to community service or even unique talents like painting or writing.
3
Utilize multiple resources
Beyond using the internet, consult with academic advisors, career counselors and even alumni who can guide you to lesser-known scholarships and grants.
4
Prepare a portfolio
Create a portfolio that includes all the necessary documents like transcripts, letters of recommendation and any certificates or awards. This will make the application process more streamlined.
5
Customize your applications
No two scholarships are the same. Customize your essays and application materials to align with the objectives and values of each awarding organization.
6
Track and confirm
After submitting, keep track of your applications and follow up to ensure they were received. This will demonstrate your ongoing interest and can help keep your application top-of-mind for reviewers.
The Impact of Student Loans on Credit
Student loans are like financial double-edged swords when it comes to your credit score. They provide an avenue to establish a credit history, which is crucial for a robust credit score. However, this advantage can quickly turn into a disadvantage if you're not diligent about making payments on time.
Timely loan payments are more than just a good habit; they're a necessity for maintaining a healthy credit score. Even a single late payment can cause a significant dip in your credit score, affecting your eligibility for future loans, credit cards or even a mortgage.
If you default on your student loans, the consequences are far-reaching and long-lasting. Not only will your credit score plummet, but you'll also become subject to legal actions that could include asset seizure or liens against your property. This financial setback can take years to recover from and will make any form of borrowing more expensive and challenging in the future.
Frequently Asked Questions
We compiled a list of frequently asked questions about student loans in West Virginia to help you better navigate the financial landscape of your educational journey.
About Christopher Boston
---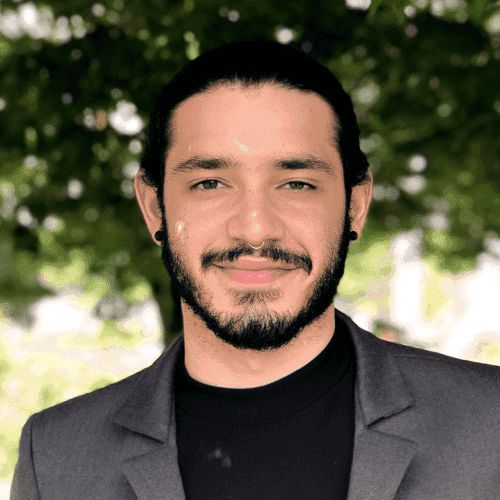 ---