The cost of higher education in Washington is soaring, leaving many students and their families grappling with how to foot the bill. It's a financial puzzle that can feel overwhelming, but don't despair. By finding the best student loans in Washington, you can continue your educational journey.
According to MoneyGeek's study, Risla is the best overall lender of student loans in Washington. College Ave is the best option for the lowest interest rates, while Funding U is excellent for students with bad credit. Discover is ideal for international students, whereas PNC is preferable for those who need a co-signer.
Understanding Student Loans
Student loans are essentially financial agreements designed to help you cover the costs of higher education. They are crucial resources, enabling you to pay for tuition, books and even living expenses while you focus on your studies. Without them, the financial burden of college could be insurmountable for many.
When you take out a student loan, you're borrowing money that must be paid back, usually with interest. The repayment process typically begins after you've completed your education or if you drop below a certain number of course hours. Interest rates and repayment terms can vary, but they're an integral part of the loan agreement you'll need to understand.
There are two main types of student loans:
Federal student loans: Federal student loans are funded by the government and usually offer lower interest rates and more flexible repayment options.
Private student loans: Private student loans are offered by banks or other financial institutions and may have higher interest rates and less forgiving repayment terms.
Understanding the differences between federal and private student loans is crucial. It impacts not only how much you'll pay over the life of the loan but also what kind of financial flexibility you'll have after graduation. Making an informed choice can save you thousands of dollars and a lot of stress in the long run.
Best Private Student Loans in Washington
Private student loans are financial products offered by banks, credit unions or other lending institutions to help cover the costs of higher education. Because they're not backed by the government, these loans typically have different terms and conditions.
There are situations where private student loans can be a viable option. For instance, if you've maxed out your federal student aid and still find yourself short, a private loan can fill the gap. They can also be useful for covering expenses that federal loans don't, such as study abroad programs or specialized training courses.
However, private student loans come with their own set of advantages and disadvantages. On the plus side, they often offer larger loan amounts and quicker access to funds. But the downsides can be significant. Interest rates are generally higher and can fluctuate, plus there's less room for leniency if you face financial hardship.
Best Overall
---

2.99%–4.74%

Fixed APR Range

Not available

Variable APR Range

$1,500–$150,000

Loan Amount Range

Not required if borrower meets qualifications

Co-signer

---
Best With Lowest Interest Rates
---

4.44% - 15.99%

Fixed APR Range

5.09% - 15.99%

Variable APR Range

$1,000 minimum, no maximum

Loan Amount Range

Not required

Co-signer

---
Best for Those With Bad Credit
---

6.99% – 12.49%

Fixed APR Range

7.49% – 12.99%

Variable APR Range

$3,001 up to $20,000

Loan Amount Range

Not required

Co-signer

---
Best for Parents
Education Loan Finance (ELFI)

---

From 3.20%

Fixed APR Range

From 1.20%

Variable APR Range

Minimum of $1,000

Loan Amount Range

U.S. citizen or permanent resident

Co-signer

---
Best for International Students
---

3.99%–11.59%

Fixed APR Range

1.79%–11.09%

Variable APR Range

$1,000 up to 100% of college expenses

Loan Amount Range

Optional

Co-signer

---
Best for Those That Need a Co-signer
---

3.22%–11.16%

Fixed APR Range

1.10%–11.68%

Variable APR Range

$5,000 minimum, no maximum

Loan Amount Range

Optional

Co-signer

---
Federal Student Loans in Washington
Federal student loans are financial aid options backed by the U.S. government, designed to help students pay for higher education. They are often the first choice for students due to their borrower-friendly terms and conditions, such as:
Lower interest rates: Federal student loans usually offer lower rates than those of private loans. This can result in significant savings over the life of the loan, making your post-graduation financial situation more manageable.
Flexible repayment plans: Federal loans offer a variety of repayment plans, including income-driven options that adjust your monthly payments based on your earnings. This flexibility can be a lifesaver if you encounter financial difficulties after graduation.
Loan forgiveness programs: Some federal loans are eligible for forgiveness programs, like Public Service Loan Forgiveness, which can erase your remaining debt after a certain number of qualifying payments. This is an invaluable benefit for those planning to work in public service.
No credit checks: Most federal student loans don't require a credit check, making them accessible to students who haven't had the chance to build a credit history. This opens up educational opportunities that might otherwise be out of reach.
Grace periods: Federal loans often come with a grace period, usually six months, during which no payments are required. This gives you time to find employment and get your finances in order before repayment begins.
How to Apply for Federal Student Loans in Washington
Applying for federal student loans is a critical step in securing funding for your higher education. The process is relatively straightforward but requires attention to detail and timely submission of required documents. Here's a guide to help you navigate the application process for federal student loans.
1
Obtain your Federal Student Aid ID
The first step is to create a Federal Student Aid ID (FSA ID), which serves as your electronic signature for federal student aid documents. You'll need this ID to access and complete the Free Application for Federal Student Aid (FAFSA). Visit the Federal Student Aid website to create your FSA ID, and make sure to keep this information secure.
2
Gather necessary documents
Gather all the necessary documents before you sit down to fill out the FAFSA. This usually includes your Social Security number, tax records and information about your family's income and assets. Having these documents on hand will make the application process smoother and more accurate.
3
Complete the FAFSA
The FAFSA is the cornerstone of the federal student loan application process. It's available online and is free to complete. Fill it out as accurately as possible, as the information you provide will determine your eligibility for federal student loans and other types of financial aid.
4
Review your Student Aid Report
After submitting the FAFSA, you'll receive a Student Aid Report (SAR) summarizing the information you provided. Review this carefully for any errors or inconsistencies. If everything looks accurate, the SAR will also include your Expected Family Contribution (EFC), which schools use to determine your financial aid package.
5
Evaluate financial aid offers
Once accepted to a school, you'll receive a financial aid offer outlining the types of federal student loans you're eligible for. Take the time to understand the terms and conditions of each loan type. This will help you make an informed decision about which loans to accept.
6
Complete loan counseling and sign the Master Promissory Note (MPN)
Before receiving federal student loans, you must complete entrance counseling to understand your obligations as a borrower. After that, you'll need to sign a Master Promissory Note (MPN), which is a legal document stating that you agree to repay the loan. Both of these steps can be completed online through your school's financial aid website.
The Types of Federal Student Loans Available in Washington
Federal student loans come in various types, each designed to meet specific financial needs and situations. Understanding their nuances can help you make an informed decision about which is best for you.
Direct Subsidized Loans: These loans are tailored for undergraduate students who demonstrate financial need. The government covers the interest while you're in an in-school, grace or deferment period. This feature can save you a significant amount of money in the long run, making these loans an excellent option for those who are financially strapped.

Direct Unsubsidized Loans: Available to both undergraduate and graduate students, these loans don't require you to demonstrate financial need. However, unlike subsidized loans, you're responsible for all the interest that accrues, starting from the disbursement date. This means the loan can cost you more over time if you don't make interest payments while in school.

Direct PLUS Loans: These loans are designed for graduate students or parents of dependent undergraduate students. They offer higher loan limits but come with a credit check and typically have higher interest rates. They can be useful for covering education costs that other federal loans don't fully meet. However, they should be approached with caution due to the expensive costs involved.

Direct Consolidation Loans: If you have multiple federal student loans, you can consolidate them into a single loan with a fixed interest rate. This can simplify your payments and offer access to alternative repayment plans. However, consolidation can also extend your repayment period, potentially increasing the total amount you pay over the life of the loan.
Student Loan Forgiveness in Washington
Student loan forgiveness is a financial relief program that allows borrowers to have some or all of their student loan debt canceled, usually in exchange for certain types of employment or community service.
In Washington, there are specific programs aimed at providing student loan forgiveness for individuals in particular professions, such as health care and public service workers. These programs are designed to incentivize careers in high-need fields and underserved communities.
1
Nurse Educator Loan Repayment Program (NELR)
The Nurse Educator Loan Repayment Program (NELR) is designed to attract and retain qualified nursing professionals to serve as faculty in accredited nursing schools in Washington. It repays all or a portion of an eligible participant's outstanding educational loans up to $75,000.
To be eligible, you must have completed a master's or doctoral degree in nursing and be currently employed as a full-time faculty member at an accredited nursing program in Washington. The application process involves submitting a completed application form to the Washington Student Achievement Council.
2
Public Service Loan Forgiveness (PSLF) Program
While the Public Service Loan Forgiveness (PSLF) Program is not exclusive to the state of Washington, its impact is significant for residents employed in public service sectors within the state. The program offers complete forgiveness of remaining federal student loan balances after 120 qualifying monthly payments.
To qualify, you must work full-time for a qualifying employer, including government and nonprofit organizations, at any level. You must also have Direct Loans and be on an income-driven repayment plan. The application process involves submitting the PSLF application form to the U.S. Department of Education after making the 120 qualifying payments.
Tips for Managing Student Loans
Managing your student loans effectively is crucial for your financial well-being and can significantly impact your life post-graduation. Understanding how to navigate the complexities of student loans can save you stress and money in the long run.
Borrow only what you need

Remember, every dollar you borrow will have to be repaid with interest. Overborrowing can lead to a debt spiral that can take years to escape from.

Understand the grace period

After you graduate, there's usually a six-month grace period before you have to start making loan repayments. Use this time wisely to prepare a repayment strategy and secure employment.

Make payments early if possible

Even small payments made during school or the grace period can reduce the overall cost of your loan. This is because interest accrues daily, and early payments can help offset this.

Stay organized with your loan documents

Knowing where all your loan documents are and having a clear payment schedule can save you from missed payments and additional fees. Utilize digital tools or apps to keep everything in one place for easy access.
Scholarships and Grants as Alternatives
Scholarships and grants are financial awards given to students to help cover the cost of their education. Unlike loans, they don't need to be repaid. Scholarships are usually merit-based, awarded for academic excellence or exceptional skills in areas like sports or arts. Grants, on the other hand, are often need-based and allocated according to financial need.
The benefits of scholarships and grants extend beyond the immediate financial relief they provide. They offer a sense of financial freedom that loans simply can't match. When you receive a scholarship or grant, you're essentially earning a ticket to focus on your studies without the looming cloud of future debt.
Applying for scholarships and grants involves a multi-step process that requires careful planning, research and attention to detail. We broke down the steps to help you secure these financial awards.
1
Start early
The earlier you begin your search for scholarships and grants, the better your chances of finding awards that fit your profile. Many scholarships have deadlines that are months before the academic year starts, so plan accordingly.
2
Identify your strengths and needs
Make a list of your academic achievements, skills and financial needs. This will help you target scholarships and grants that align with your profile.
3
Research extensively
Use scholarship search engines, consult your school's financial aid office and tap into community resources. Don't overlook smaller, local scholarships; they may have less competition.
4
Organize application requirements
Each scholarship or grant will have its own set of requirements, such as essays, letters of recommendation and financial documents. Create a checklist for each one to ensure you don't miss any components.
5
Craft compelling applications
Tailor each application to a specific scholarship or grant. Highlight why you're the ideal candidate and how the award will benefit your academic journey.
6
Submit and follow up
Make sure to submit your applications before the deadlines. After submission, send a polite email to confirm receipt and inquire about the timeline for the selection process.
The Impact of Student Loans on Credit
Student loans offer a long-term opportunity to build a credit history, which significantly determines your credit score. However, this potential benefit comes with a caveat: the necessity of timely payments.
Making your student loan payments on time is not just a contractual obligation; it's a critical factor that can shape your financial future. Late payments can result in a lower credit score, which can have a domino effect on other aspects of your life. A lower credit score can affect your ability to qualify for other forms of credit, secure a rental or even land certain jobs.
The repercussions of student loan default are even more severe. Defaulting on your student loan can lead to wage garnishment, where a portion of your salary is withheld to pay back the loan. Moreover, default status can stay on your credit report for up to seven years, making it extremely difficult to recover financially.
Frequently Asked Questions
We answered some frequently asked questions about student loans in Washington to help you make informed decisions about financing your education.
About Christopher Boston
---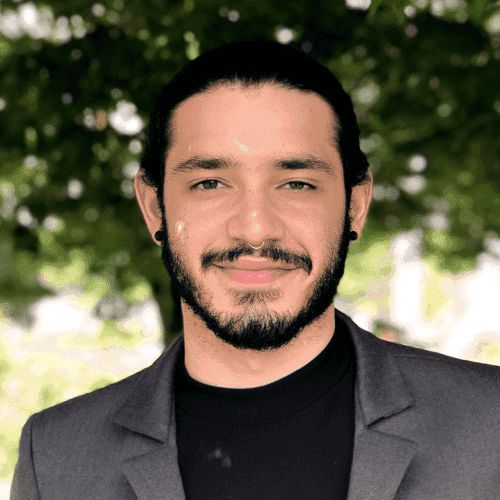 ---