Vermont may be known for its picturesque landscapes, but when it comes to higher education, the financial outlook is less than idyllic. If you're a student, you might be wondering how to pursue your academic goals without compromising your financial well-being. The solution may lie in securing the best student loans in Vermont.
Your particular needs and situation often influence the best option for you. Overall, College Ave offers the best student loans in the Green Mountain State. Earnest is excellent for the lowest interest rates, while Ascent is the top choice for students with bad credit. MPower Financing is ideal for international students, whereas Discover is preferable for those who need a co-signer.
Understanding Student Loans
Student loans are specialized loans aimed at financing your higher education. They can cover a range of expenses, from tuition and fees to books and housing, effectively enabling you to attend college or university when you might not have the means to do so otherwise.
With a student loan, you borrow a specified amount of money, which you'll need to repay over time. This borrowed amount accrues interest, and you'll usually start making repayments after you've finished your educational program or fall below a certain enrollment status.
Student loans are grouped into two types:
Federal student loans: Federal student loans are loans provided by the federal government and are often based on financial need. They generally offer lower interest rates and flexible repayment options.

Private student loans: Offered by private lenders, private student loans usually require a credit check and often come with higher interest rates and stricter repayment terms.
Understand the distinctions between federal and private student loans because the terms and conditions can significantly impact your financial future. Federal loans often have more forgiving repayment options and lower interest rates, making them a more economical choice for many students.
Best Private Student Loans in Vermont
Private student loans are educational loans provided by private lenders, such as banks and credit unions, and usually require a credit history check. If you've already tapped into all available federal aid and scholarships and still need more funds, these loans could bridge the financial gap. They can also cover expenses that federal loans don't, like professional certification programs or continuing education courses.
However, weigh the pros and cons of private student loans. They can offer more substantial loan amounts and may have fewer restrictions on how the money is used. But they often come with higher interest rates and less flexible repayment plans. Before taking out a private loan, fully understand the terms and conditions, because misunderstanding them could lead to financial hardship later.
Best Overall
---

4.44% - 15.99%

Fixed APR Range

5.09% - 15.99%

Variable APR Range

$1,000 minimum, no maximum

Loan Amount Range

Not required

Co-signer

---
Best With Lowest Interest Rates
---

4.43% - 14.90%

Fixed APR Range

5.32% - 16.20%

Variable APR Range

$1,000 up

Loan Amount Range

Allowed

Co-signer

---
Best for Borrowers With Bad Credit
---

4.36%–14.08%

Fixed APR Range

1.47%–11.31%

Variable APR Range

$2,001–$200,000

Loan Amount Range

Non-U.S. citizens and temporary residents

Co-signer

---
Best for Parents
---

Starts at 7.54%

Fixed APR Range

Not Specified

Variable APR Range

Up to the total cost of attendance

Loan Amount Range

Optional

Co-signer

---
Best for International Students
---

13.72% – 15.01%

Fixed APR Range

Not Specified

Variable APR Range

$2,001 up to $100,000

Loan Amount Range

Not required

Co-signer

---
Best for Borrowers Needing a Co-Signer
---

3.99%–11.59%

Fixed APR Range

1.79%–11.09%

Variable APR Range

$1,000 up to 100% of college expenses

Loan Amount Range

Optional

Co-signer

---
Federal Student Loans in Vermont
Federal student loans are loans funded by the U.S. government to help students afford the costs associated with higher education. They are generally easier to qualify for and offer more favorable terms than private loans. Many students opt for federal loans due to the range of benefits they offer, including:
Lower interest rates: One of the most significant advantages of federal loans is their lower interest rates. This can result in substantial savings over the life of the loan.

Flexible repayment plans: Federal student loans often come with repayment plans that can be adjusted based on your income. This flexibility can be a lifesaver when you're just starting out in your career.

Loan forgiveness programs: Certain federal loans offer forgiveness programs for those who work in qualifying professions. This can be a huge financial relief for those who meet the requirements.

No credit check required: Federal loans are often available without a credit check. This opens the door for students who may not have an established credit history.

Grace periods: Many federal loans offer a grace period after you graduate, during which you're not required to make payments. This can give you a head start in your post-college life.
How to Apply for Federal Student Loans in Vermont
Navigating the application process for federal student loans can seem daunting, but securing financial aid for your education is important. The steps range from gathering your financial information to completing educational counseling sessions. Here's a detailed guide to help you through each phase of applying for federal student loans.
1
Assemble your financial documents
The first step is to gather all the financial documents you'll need, such as tax returns, Social Security number and information about your income and assets. This information will help determine your eligibility for federal student loans. Having these documents at hand will make the subsequent steps easier and more efficient.
2
Submit the Free Application for Federal Student Aid
The Free Application for Federal Student Aid (FAFSA) is the foundational form you'll need to fill out. This assesses your financial situation and is used to determine your eligibility for various types of financial aid, including federal student loans. Ensure that you complete the form accurately to avoid any delays or complications.
3
Review your Student Aid Report
After your FAFSA is processed, you'll receive a Student Aid Report (SAR) that summarizes the information you've provided. Review this report carefully to ensure all the information is accurate. If you find any discrepancies, you'll have the opportunity to correct them.
4
Evaluate your financial aid offers
Once your FAFSA is reviewed, you'll receive financial aid offers from the schools you've applied to. These offers will include details about the federal student loans you're eligible for. Take your time to understand the terms and conditions of each loan offer before making your choice.
5
Accept the loan
After you've made your choice, the next step is to formally accept the loan. This usually involves signing a Master Promissory Note (MPN), which is a legal contract that outlines the terms of the loan. Be sure to read the MPN carefully before signing it.
6
Complete entrance counseling
Before the loan funds are disbursed, you'll be required to go through entrance counseling. This session is designed to educate you about your rights and responsibilities as a borrower. Make sure to pay close attention, because understanding these terms is crucial for managing your loan effectively.
The Types of Federal Student Loans Available in Vermont
Federal student loans offer a range of options to help you finance your education. Each type has unique features, eligibility requirements and benefits. Here's a quick guide to the four main types of federal student loans.
Direct Subsidized Loans: These loans are available to undergraduate students with demonstrated financial need. The government pays the interest on these loans while you're in school and during certain deferment periods. The amount you can borrow is limited and is determined by your school based on your academic year.

Direct Unsubsidized Loans: Open to both undergraduate and graduate students, these loans do not require you to demonstrate financial need. However, you are responsible for all the interest that accrues, starting from the day the loan is disbursed. Borrowing limits are generally higher than those for subsidized loans and depend on your educational level and dependency status.

Direct PLUS Loans: These loans are for graduate students and parents of dependent undergraduate students. A credit check is required, and the loans have higher interest rates. You can borrow up to the full cost of attendance, minus any other financial aid, but you're responsible for all the interest.

Direct Consolidation Loans: If you have multiple federal loans, you can merge them into a single loan with a fixed interest rate. This can make repayment easier to manage but may extend the length of your loan and result in more interest paid over time. Consolidation can also cause you to lose certain borrower benefits, so it's important to weigh the pros and cons.
Student Loan Forgiveness in Vermont
Student loan forgiveness is a financial lifeline that can erase a portion or even the entirety of your student loan debt. These programs are strategically designed to fill labor gaps in specific sectors that are critical to the well-being of a community. By offering financial incentives, they attract professionals to areas where their expertise is most needed, thereby serving dual purposes: alleviating individual financial burdens and addressing community needs.
In Vermont, there are several specialized student loan forgiveness programs that cater to various professions and needs. These include:
Vermont Educational Loan Repayment Program for Health Care Professionals
The Vermont Educational Loan Repayment Program for Health Care Professionals is a pivotal initiative aimed at addressing the health care disparities in the state, particularly in underserved and rural communities. By offering substantial financial incentives annually, the program seeks to attract and retain qualified health care professionals in Health Professional Shortage Areas (HPSA) in Vermont.
To qualify, you must be a U.S. citizen and hold a valid health care license in Vermont. The range of eligible health care roles is broad, including physicians, nurses and mental health providers. You must also commit to working in an HPSA in the state. The application process involves submitting an application form to the University of Vermont Office of Primary Care and Area Health Education Centers (AHEC) Program.
Public Service Loan Forgiveness (PSLF) Program
Although not specific to Vermont, the Public Service Loan Forgiveness (PSLF) Program is applicable to residents working in public service. This federal program offers complete forgiveness on Direct Loans after the borrower has made 120 qualifying payments.
To be eligible, you must be employed full-time by a U.S. federal, state, local or tribal government or not-for-profit organization. You also need to be on an income-driven repayment plan. After making the 120 qualifying payments, you may apply for PSLF through the U.S. Department of Educations' Federal Student Aid office.
Tips for Managing Student Loans
Student loan management is an essential skill that can set the stage for your financial stability after graduation. Effective loan management can be the difference between a future of financial freedom and one burdened by debt. Here are some tips that can help you manage your student loans in a way that aligns with your financial goals.
Borrow only what you need

The allure of extra cash can be strong, but borrowing more than you need for your education is a financial pitfall. Loans accrue interest, turning what seemed like a small amount into a much larger sum over time. Always borrow with a budget in mind, focusing solely on your educational needs.

Understand the grace period

Post-graduation, you'll typically have a six-month grace period before loan repayments kick in. While it may seem like a break, it's actually preparation period for the financial commitment ahead. Use this period to solidify your employment situation and work out a budget for loan repayments.

Making payments on your loan during school or the grace period is like giving yourself a financial head start. These payments can help you reduce the overall interest that will accrue on your loan, making it less costly in the long term. It's a proactive strategy that can save you money and stress later on.

Keep track of loan documents and due dates

Keeping track of loan documents and payment schedules is crucial for effective loan management. Utilize financial management software or a dedicated filing system to keep all your loan-related documents in one place. This will make it easier to manage your loans and avoid any unpleasant financial surprises.
Scholarships and Grants as Alternatives
Scholarships and grants are financial awards that aim to make education more accessible. Unlike loans, which are contracts that require you to pay back borrowed money with interest, scholarships and grants are non-repayable.
The advantages of scholarships and grants are multifaceted. Beyond the obvious benefit of not having to repay the money, these awards can also serve as a validation of your hard work, talent or need, providing a psychological boost that can be just as valuable. They offer the freedom to make choices about your education based on what's genuinely the best fit for you, rather than what's merely affordable.
In Vermont, students can take advantage of a range of financial aid options, from state-funded programs to scholarships offered by private organizations and educational institutions. Use our guide to scholarships and grants in Vermont:
1
Start with the Vermont Student Assistance Corporation
The Vermont Student Assistance Corporation (VSAC) is the primary source for information on state-sponsored scholarships and grants in Vermont. Visit their website to explore options like the Vermont Incentive Grant and the Vermont Non-Degree Grant. This initial step will give you a solid understanding of the state-level financial aid that's available to Vermont residents.
2
Consult with your school's financial aid office
Your school's financial aid office is an invaluable resource for localized scholarship and grant opportunities. Schedule a consultation with a financial aid advisor who can guide you through awards that are specific to your institution or academic program. They can offer you tailored advice, including tips on how to make your application stand out.
3
Craft a compelling application
After identifying the scholarships and grants you want to apply for, focus on creating a compelling application. Customize each application to highlight your qualifications in relation to the specific criteria of each award. Use a mix of personal anecdotes, academic achievements and letters of recommendation to build a strong case for why you should be selected.
4
Be mindful of deadlines
Each scholarship and grant has its own application deadline, and missing it is not an option. Utilize a digital calendar or organizational app to keep track of these critical dates. To be considered for financial aid, submit your applications on time.
5
Follow up
Once your applications are in, follow up with the awarding organizations. A courteous email or phone call can not only confirm the receipt of your application but also provide an opportunity for you to reiterate your enthusiasm for the award. This extra step can make you more memorable to the selection committee.
The Impact of Student Loans on Credit
Student loans are more than just a pathway to education; they're also a significant factor in determining your credit score. Credit bureaus monitor your payment history, including student loan payments, to assess your creditworthiness. Each payment you make — or miss — has a ripple effect on your credit score.
Paying your student loans on time is a cornerstone of maintaining a robust credit profile. Timely payments are viewed favorably by credit bureaus and can enhance your credit score, thereby improving your eligibility for other financial products like credit cards, auto loans or mortgages. A higher credit score can also translate into lower interest rates, saving you money in the long run.
Conversely, defaulting on a student loan can be a financial catastrophe. Not only will it damage your credit score, but it can also lead to additional financial penalties and fees. A defaulted loan can be turned over to a collection agency, which is a red flag on your credit report and can severely limit your ability to secure credit for many years.
Frequently Asked Questions
To ease the process of pursuing higher education, we answered some frequently asked questions about student loans in Vermont.
About Christopher Boston
---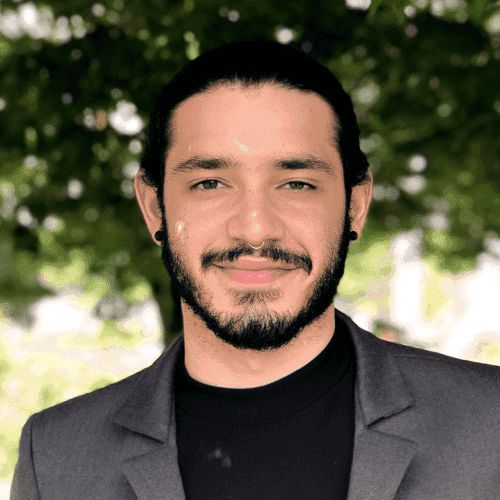 ---