Navigating the landscape of higher education in Utah has become increasingly challenging, especially when it comes to finances. If you're a student in the Beehive State, you might be wondering how to keep your educational aspirations from becoming financial nightmares. Which companies offer the best student loans in Utah?
Based on MoneyGeek's research, PNC offers the best overall student loans. Earnest is ideal for students who want the lowest interest rates, whereas Funding U is excellent for those with bad credit. Ascent is the best option for international students, while College Ave is the top choice for students who need a co-signer.
Understanding Student Loans
Student loans act as financial lifelines for those looking to further their education. They provide the necessary funds to cover tuition, room and board and other associated costs, allowing you to focus on your studies rather than how you'll pay for them.
A student loan involves borrowing a sum of money that you'll eventually have to repay, along with interest. Interest starts accumulating as soon as the loan is disbursed and you'll generally begin repaying the loan after you've completed your education or drop below a certain number of course hours.
When applying for a student loan, expect to encounter these two types:
Federal student loans: Funded by the U.S. government, federal student loans typically offer lower interest rates and a variety of repayment plans. Financial need is a common criterion for eligibility.

Private student loans: Private student loans come from private financial institutions and usually require a credit check. They often have higher interest rates and less lenient repayment options.
Federal and private student loans have nuanced differences. Federal loans usually offer more borrower-friendly terms, like deferment options and income-based repayment plans, which private loans often lack. Being aware of these differences can guide you in choosing the loan that best suits your needs and financial future.
Best Private Student Loans in Utah
Private student loans are loans specifically designed for educational expenses but are offered by private financial institutions rather than the federal government. These loans often require a credit check and may have terms that are less favorable than federal loans.
Private student loans can be a good fit in certain scenarios. For example, if you've maxed out your federal student aid and still need additional funding, a private loan could be the solution. They can also be useful for covering educational expenses that federal loans won't cover, like post-graduate courses or vocational training.
While private student loans can offer a financial lifeline, they come with both advantages and disadvantages. They often provide the opportunity to borrow larger sums and may have a quicker disbursement process. However, they usually come with higher interest rates and less forgiving repayment terms.
Best Overall
---

2.99%–9.89%

Fixed APR Range

1.09%–8.19%

Variable APR Range

$1,000–$50,000

Loan Amount Range

Allowed

Co-signer

---
Best With Lowest Interest Rates
---

4.43% - 14.90%

Fixed APR Range

5.32% - 16.20%

Variable APR Range

$1,000 up

Loan Amount Range

Allowed

Co-signer

---
Best for Borrowers With Bad Credit
---

6.99% – 12.49%

Fixed APR Range

7.49% – 12.99%

Variable APR Range

$3,001 up to $20,000

Loan Amount Range

Not required

Co-signer

---
Best for Parents
---

3.99%–11.59%

Fixed APR Range

1.79%–11.09%

Variable APR Range

$1,000 up to 100% of college expenses

Loan Amount Range

Optional

Co-signer

---
Best for International Students
---

4.36%–14.08%

Fixed APR Range

1.47%–11.31%

Variable APR Range

$2,001–$200,000

Loan Amount Range

Non-U.S. citizens and temporary residents

Co-signer

---
Best for Borrowers Needing a Co-Signer
---

4.44% - 15.99%

Fixed APR Range

5.09% - 15.99%

Variable APR Range

$1,000 minimum, no maximum

Loan Amount Range

Not required

Co-signer

---
Federal Student Loans in Utah
Federal student loans are a form of financial aid provided by the U.S. government to assist students in covering the costs of higher education. Unlike private loans, they often have lower interest rates and more flexible repayment options. They are a common choice for students due to their borrower-friendly terms, including:
Lower interest rates: The interest rates for federal loans are often set by the government and are generally lower than private loans. Lower interest rates mean you'll pay less over the long term.

Flexible repayment plans: Federal loans offer a variety of repayment plans, including plans that are based on your income. This can make loan repayment more manageable based on your financial situation.

Loan forgiveness programs: Federal student loans may qualify for forgiveness programs, especially if you work in public service. This can significantly reduce your long-term financial burden.

No credit check required: Most federal student loans don't require a credit check, making them accessible to students who haven't yet built a credit history. This is particularly beneficial for younger students.

Grace periods: A grace period is often included with federal loans, allowing you some time after graduation to start making payments. This can be helpful in easing the transition from school to the workforce.
How to Apply for Federal Student Loans in Utah
The application process for federal student loans is a multi-step journey that begins with understanding your financial needs and ends with accepting a loan offer. This process secures the funds you'll need for your education. Here's a step-by-step guide to help you through each stage of the application process.
1
Prepare your financial information
The first step is to collect all relevant financial information, including your Social Security number, tax returns and details about your income. This information will be crucial in determining your eligibility for federal student loans. Having everything ready will streamline the application process.
2
Fill out the Free Application for Federal Student Aid:
The cornerstone of the federal student loan application process is the Free Application for Federal Student Aid (FAFSA). This form is your gateway to federal financial aid, including loans, grants and work-study programs. Ensure that you fill it out completely and accurately to maximize your aid eligibility.
3
Check your Student Aid Report
After you've submitted the FAFSA, you'll get a Student Aid Report (SAR) summarizing your financial information. Schools use this report to determine your financial aid package. Double-check all the information for accuracy and make any necessary corrections.
4
Review financial aid packages
Once your FAFSA is processed, the schools you've applied to will send you financial aid packages. These packages will outline the federal student loans you qualify for, among other types of aid. Carefully review each offer and consider the loan amounts and terms.
5
Accept your loan offer
After you've reviewed your financial aid packages, the next step is to accept the loan that best suits your needs. You'll do this by signing a Master Promissory Note, which outlines the terms and conditions of the loan. Read this document carefully to understand your obligations as a borrower.
6
Undergo entrance counseling
Before your loan funds are disbursed, you'll need to complete entrance counseling. This educational session aims to make sure you understand the responsibilities that come with taking out a federal student loan. It's an important step in ensuring that you're fully informed before you begin your academic journey.
The Types of Federal Student Loans Available in Utah
Federal student loans come in several types, each with its own set of advantages and limitations. Understanding the differences can help you choose the loan that best suits your financial and educational needs. Below are the four primary types of federal student loans.
Direct Subsidized Loans: These are need-based loans available to undergraduate students. The government pays the interest while you're in an in-school, grace or deferment period. The amount you can borrow is determined by your school and depends on your year in the academic program.

Direct Unsubsidized Loans: These loans are available to both undergraduate and graduate students, without the requirement to show financial need. Interest begins accruing immediately and you are responsible for paying it back. The amount you can borrow is generally higher than for subsidized loans and varies based on your educational level and dependency status.

Direct PLUS Loans: Aimed at graduate students and parents of dependent undergraduates, these loans require a credit check. They offer the ability to borrow up to the full cost of attendance, minus any other financial aid received. However, they come with higher interest rates and interest accrues while you're still in school.

Direct Consolidation Loans: This option allows you to combine multiple federal student loans into one loan with a single monthly payment. While this can make managing your loans easier, it may extend your repayment period and result in higher total interest payments. Also, you may lose some borrower benefits like interest rate reductions.
Student Loan Forgiveness in Utah
Student loan forgiveness is a program that allows borrowers to have a portion or all of their student loans forgiven, meaning they are no longer required to repay the forgiven amount. These programs are often designed to incentivize individuals to work in specific fields or sectors that are in high demand or serve the public interest.
In Utah, several state-specific loan forgiveness programs are available to individuals in certain fields, such as health care and public service.
Rural Physician Loan Repayment Program
The Utah Rural Physician Loan Repayment Program is a targeted initiative aimed at addressing the health care disparities in rural and underserved communities within the state. Eligible participants can receive financial incentives for working in a rural Utah hospital for a minimum of two years.
To qualify, you must be a licensed physician practicing in Utah. Additionally, you must commit to working in a Health Professional Shortage Area (HPSAs) or Medically Underserved Area (MUAs) within the state for at least two years. The application process involves submitting a completed application form to the Utah Department of Health and Human Services.
Public Service Loan Forgiveness (PSLF) Program
The Public Service Loan Forgiveness (PSLF) Program is a federal initiative that offers loan forgiveness to individuals who work in public service, including those in Utah. It aims to encourage skilled workers to enter and continue in public service jobs by offering to forgive the remaining balance on their Direct Loans after they make 120 qualifying payments.
To be eligible, you must be employed full-time by a qualifying employer, such as a government or non-for-profit organization. You also need to be on an income-driven repayment plan, which bases your monthly loan payment on your income and family size. After making 120 qualifying payments, you can submit the PSLF application to the U.S. Department of Education to receive loan forgiveness.
Tips for Managing Student Loans
Managing student loans effectively is not just about making timely payments; it's about strategizing for your financial future. The choices you make today can impact your financial well-being for years to come. Here are some tips to help you make informed decisions about your student loans.
Borrow only what you need

It's tempting to borrow extra money for a more comfortable college life, but resist the urge. Loans are not free money; they come with interest that compounds over time. Limit your borrowing to what's absolutely necessary for your education.

Understand the grace period

Many students aren't aware that there's a grace period — usually around six months — after graduation where loan repayments are paused. While this period offers temporary relief, it's also a countdown to your financial responsibilities. Plan your budget and job search accordingly.

Paying off your loan while you're still in school or during the grace period is a savvy financial move. This proactive approach can significantly reduce the interest that accrues, making your loan more manageable in the long run. Think of it as an investment in your future financial freedom.

Keep track of loan documents and due dates

Managing multiple loans can get confusing, making it easy to miss a payment or overlook a crucial detail. Create a centralized system, whether it's a spreadsheet or an app, to keep track of your loan terms and payment due dates. This will help you maintain a clear picture of your financial obligations.
Scholarships and Grants as Alternatives
Scholarships and grants are financial awards given to students to help defray the costs of education. While loans are financial obligations that must be repaid with interest, scholarships and grants are non-repayable funds. The distinction is crucial: loans create a financial burden that can last for years, whereas scholarships and grants offer a pathway to a debt-free education.
Securing scholarships and grants can be a transformative experience. They not only alleviate the immediate financial burden but also eliminate the long-term stress associated with accumulating debt. This can be particularly empowering for students who may be the first in their families to attend college, because it removes a significant barrier to higher education and opens doors to opportunities that might otherwise be inaccessible.
To find and apply for scholarships and grants in Utah, consider taking the following steps:
1
Begin with the Utah System of Higher Education
The Utah System of Higher Education (USHE) is the governing body for higher education in Utah and provides comprehensive information on state-funded scholarships and grants. Visit their website to explore programs like the Utah Promise Scholarship and the New Century Scholarship. This is your starting point for understanding what state-level financial aid is available to you.
2
Consult with your school's financial aid office
Your college or university's financial aid office is a hub for localized scholarship and grant information. Make an appointment to speak with an advisor who can guide you through opportunities that are specific to your school or academic program. They can offer insights into scholarships that may not be widely advertised but are a good fit for your qualifications.
3
Craft a strong application
Once you've identified potential scholarships and grants, the next step is to make your application stand out. Customize each application to showcase how you meet the unique criteria for each award. Use persuasive essays, strong letters of recommendation, and a well-organized portfolio to make a lasting impression.
4
Keep an eye on deadlines
Scholarships and grants in Utah come with their own sets of deadlines, which can differ significantly from one award to another. Use a dedicated calendar or organizational tool to keep track of these crucial dates. Being punctual with your applications is non-negotiable; missing a deadline can mean missing out on valuable financial aid.
5
Follow up
After your applications are submitted, take the initiative to follow up with the organizations offering the scholarships or grants. A courteous email or phone call can serve as a gentle reminder of your application and can give you an opportunity to re-emphasize your enthusiasm and suitability for the award.
The Impact of Student Loans on Credit
Your credit score serves as a financial report card, and student loans are one of the subjects that contribute to your grade. From the moment you sign the loan agreement, your ability to manage this debt becomes a part of your credit history. Credit bureaus keep tabs on your payment habits, and this information is used to calculate your credit score.
The importance of making student loan payments on time cannot be overstated. Consistent, on-time payments not only help you maintain a healthy credit score but also open doors to better financial opportunities. Whether you're looking to buy a home, finance a car or even start a business, a good credit score can make these milestones more achievable.
However, failing to meet your loan obligations by defaulting can have a devastating impact on your credit. Defaulting on a student loan can trigger a series of negative outcomes, including the possibility of your loan being sent to collections. This action can severely damage your credit score and make it difficult to secure any form of credit for years to come.
Frequently Asked Questions
Embarking on a higher education journey in Utah brings its own set of challenges and questions, especially when it comes to financing your education. We answered some of your most commonly asked questions about student loans in Utah.
About Christopher Boston
---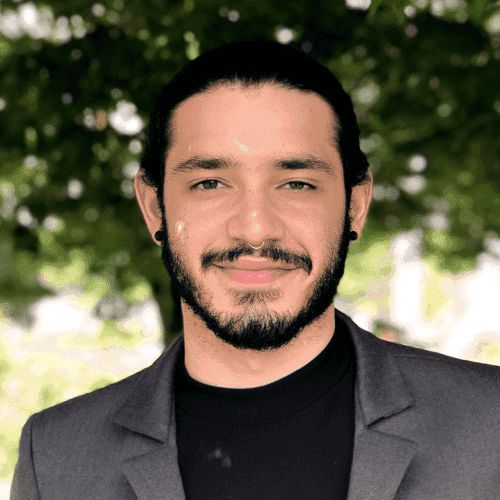 ---