If you're feeling the pinch of escalating price tag of higher education in Tennessee, you're not alone. However, the best student loans in Tennessee can be your financial bridge to a brighter future.
Depending on your particular needs and situation, the best option for you could vary. Ascent is the best overall lender for student loans in Tennessee. Sallie Mae is ideal for the lowest interest rates, whereas Earnest is preferable for students with bad credit. Prodigy Finance is excellent for international students, while College Ave is the best choice for those who need a co-signer.
Understanding Student Loans
Student loans are financial aids that empower you to pursue higher education by covering costs that you might not be able to afford upfront. They can pay for various educational expenses, from tuition to living costs, making them an essential tool for many students.
The basic premise of a student loan involves borrowing a certain amount of money to fund your education. This loan will accrue interest over time, adding to the total amount you'll need to repay. Repayment usually starts after you've completed your education, and the terms can differ based on the type of loan and the lender.
When it comes to student loans, there are two main types to consider:
Federal student loans are loans from the federal government, usually featuring lower interest rates and more flexible repayment options. Eligibility is often determined by financial need.

Private student loans are offered by private lenders like banks or credit unions. They usually have higher interest rates and less flexible repayment options. Creditworthiness is often a key factor in eligibility.
Understanding the key differences between federal and private student loans is essential. The type of loan you opt for will influence your financial future, including how quickly you can pay off your debt and how much you end up paying in the long run.
Best Private Student Loans in Tennessee
Private student loans are educational loans provided by private lenders, such as banks or credit unions. They can be a viable option when federal financial aid is insufficient. For example, if you're pursuing a specialized program not covered by federal loans or you need extra funds for living expenses, a private loan may be worth considering.
Private student loans can offer the advantage of quick disbursement and may have fewer restrictions on how the funds are used. If you have a high credit score, you might even qualify for a loan with a relatively low interest rate.
However, the cons are noteworthy. Private loans often have less flexible repayment plans and the interest rates can be variable, potentially leading to higher costs over time. Additionally, they don't offer the same level of borrower protections as federal loans.
Best Overall

---

4.36%–14.08%

Fixed APR Range

1.47%–11.31%

Variable APR Range

$2,001–$200,000

Loan Amount Range

Non-U.S. citizens and temporary residents

Co-signer

---
Best With Lowest Interest Rates

---

3.50%–13.83%

Fixed APR Range

1.37%–11.76%

Variable APR Range

$1,000 minimum, no maximum

Loan Amount Range

Allowed but not required

Co-signer

---
Best for Those With Bad Credit

---

4.43% - 14.90%

Fixed APR Range

5.32% - 16.20%

Variable APR Range

$1,000 up

Loan Amount Range

Allowed

Co-signer

---
Best for Parents

---

3.22%–11.16%

Fixed APR Range

1.10%–11.68%

Variable APR Range

$5,000 minimum, no maximum

Loan Amount Range

Optional

Co-signer

---
Best for International Students

---

Starts at 4.98%

Fixed APR Range

Starts at 4.66%

Variable APR Range

Minimum $15,000, no maximum

Loan Amount Range

Not required

Co-signer

---
Best for Those That Need a Co-signer

---

4.44% - 15.99%

Fixed APR Range

5.09% - 15.99%

Variable APR Range

$1,000 minimum, no maximum

Loan Amount Range

Not required

Co-signer

---
Federal Student Loans in Tennessee
Federal student loans are loans provided by the U.S. government to help students finance their education. They offer several benefits that make them an attractive option for many borrowers, including:
One of the most significant advantages of federal loans is their lower interest rates, which can make a big difference in how much you end up repaying.

Federal student loans offer a variety of repayment plans, including options that are based on your income. This can make it easier to manage your debt after you leave school.

If you go back to school or face financial hardship, federal loans offer deferment options. This allows you to temporarily stop making payments without affecting your credit score.

Most federal student loans don't require a co-signer, which makes them more accessible for students who are just starting to build their credit.

Some federal loans offer subsidized interest, where the government pays the interest while you're in school. This can significantly reduce the overall amount you owe.
How to Apply for Federal Student Loans in Tennessee
Embarking on the journey to secure a federal student loan involves several critical steps, each with its own set of guidelines and deadlines. From understanding your eligibility to receiving the loan disbursement, we broke down each step to provide a comprehensive roadmap for the application process.
1
Prepared required documents
You'll need various documents to complete the Free Application for Federal Student Aid (FAFSA), including your Social Security number, tax records and information about your family's income and assets. Preparing these documents beforehand will make the application process smoother and more efficient.
2
File the FAFSA
The FAFSA is your first official step in securing a federal loan. This form requires detailed financial information and is used to determine your eligibility for various types of federal aid. Make sure to submit it by the deadline to maximize your loan options.
3
Review the Student Aid Report
After your FAFSA is processed, you'll receive a Student Aid Report (SAR). This report contains your Expected Family Contribution (EFC) and a summary of the information you provided. Review it carefully for any inaccuracies that could affect your loan eligibility.
4
Evaluate financial aid offers
Once your FAFSA is processed, you'll receive financial aid offers from the schools you've applied to. These offers will outline the types of federal loans you're eligible for. Take your time to compare these offers, looking at the interest rates, loan amounts and repayment options.
5
Accept the loan
After you've made your choice, the next step is to accept the loan. This will involve signing a Master Promissory Note (MPN), a legally binding document that sets the terms for the loan repayment. Before signing, make sure you fully understand your obligations and the terms of the loan.
6
Attend entrance counseling session
Many schools require first-time federal loan borrowers to attend an entrance counseling session. This session provides valuable information about loan repayment and borrower responsibilities. Make sure to complete this step to be well-informed about your loan obligations.
7
Verify loan disbursement schedule
Lastly, consult your school's financial aid office to verify the disbursement schedule for your loan. Federal loans are typically disbursed directly to the school to cover tuition and other institutional charges. Understanding the disbursement schedule will help you manage your finances more effectively.
The Types of Federal Student Loans Available in Tennessee
Federal student loans offer a lifeline to students looking to finance their education. Each type is designed to meet different needs and has its own set of terms and conditions. Here's a rundown:
Direct Subsidized Loans: Ideal for undergraduates with financial need, these loans offer the perk of having the government pay the interest while you're enrolled at least half-time. This keeps the loan balance from ballooning while you're still in school. However, there are caps on how much you can borrow each academic year.
Direct Unsubsidized Loans: These are accessible to both undergraduates and graduate students without the requirement to demonstrate financial need. Interest starts accruing immediately upon disbursement, adding to the total amount you'll need to repay and making interest payments while in school can mitigate this.
Direct PLUS Loans: Targeted at graduate students and parents of dependent undergraduates, these loans require a credit check and offer higher borrowing limits. The trade-off is a higher interest rate compared to other federal student loans. They can cover the entire cost of attendance, including room and board.
Direct Consolidation Loans: For those dealing with the complexity of multiple federal loans, this option allows you to consolidate them into one loan with a fixed interest rate. While it simplifies your monthly payments, it can also lengthen your repayment term, resulting in more interest paid over the life of the loan.
Student Loan Forgiveness in Tennessee
Student loan forgiveness is a financial relief mechanism that allows eligible individuals to have a portion or the entire sum of their student loans forgiven, effectively eliminating the need for repayment. These programs are often designed to encourage careers in sectors that are essential but may be understaffed, such as education, health care and public service.
In Tennessee, there are state-specific loan forgiveness programs available to meet local needs.
1
Graduate Nursing Loan Forgiveness Program
The Tennessee Graduate Nursing Loan Forgiveness Program offers financial incentives to registered nurses who commit to teaching in a nursing program at a Tennessee college or university. After four years of full-time employment, the student loan balance is forgiven.
To be eligible for this program, you must hold an eligible master's degree or post-master's degree in nursing and be a licensed registered nurse in Tennessee. The application process involves submitting a completed application form to the Tennessee Student Assistance Corporation or the nursing program where you intend to teach.
2
Public Service Loan Forgiveness (PSLF) Program
Although it's not specific to Tennessee, the Public Service Loan Forgiveness (PSLF) Program is open for residents who are engaged in public service careers. It forgives the remaining balance on federal student loans after 120 qualifying monthly payments.
To qualify, you must be employed full-time by a government or nonprofit organization. You must also have Direct Loans and be enrolled in an income-driven repayment plan. After making the 120 qualifying payments, you can apply for PSLF through the U.S. Department of Education's Federal Student Aid office.
Tips for Managing Student Loans
Managing student loans effectively is essential for your long-term financial stability. To guide you through how to do so, here are some valuable tips:
Borrow only what you need

Be cautious about how much you borrow for your education. Each dollar borrowed will accrue interest, making your total repayment amount higher. Borrowing only what you need can save you from a mountain of debt later on.

Understand the grace period

After completing your studies, you're usually given a grace period, often six months, before repayments start. This period allows you to get your financial house in order. Use this time to set up a budget that includes your upcoming loan payments.

If you can, make payments on your student loans while you're still studying or during your grace period. This can reduce the amount of interest that accrues, lowering the total cost of your loan. It's a smart way to get a head start on managing your debt.

Keep track of loan documents and due dates

Organize all your loan-related documents and set up reminders for when payments are due. This organization will help you avoid late fees and additional interest. It's a straightforward way to manage your loans and maintain financial stability.
Scholarships and Grants as Alternatives
Scholarships and grants stand apart from loans in a key way: they don't need to be repaid. This distinction makes them incredibly valuable for students looking to finance their education without accumulating debt.
With these awards, you can concentrate on your academic endeavors and future career paths without the added stress and distraction of figuring out how to manage loan repayments. This debt-free start can be a game-changer as you transition into your career, giving you the financial stability and freedom to make choices that align with your professional and personal goals rather than being tied down by financial obligations.
For students in Tennessee, consider following these steps to find and apply for scholarships and grants:
1
Visit your school's financial aid office
Your school's financial aid office is an invaluable resource for finding scholarships and grants specific to Tennessee. They can guide you through the application process and even help you tailor your applications to increase your chances of success.
2
Use state-specific online portals
Websites like the Tennessee Student Assistance Corporation offer a wealth of information on scholarships and grants available to Tennessee residents. These platforms can help you find financial aid opportunities specific to your state.
3
Assess eligibility requirements
Before applying, ensure you meet the eligibility criteria for each scholarship or grant. This helps you focus on viable opportunities, saving you time and energy in the long run.
4
Compile necessary documents
Most applications will require supporting documents like academic transcripts, letters of recommendation and sometimes even financial records. Collect these documents ahead of time to make the application process smoother.
5
Write an engaging personal statement
Your personal statement or essay is your opportunity to stand out. Spend time crafting a compelling narrative that meets the scholarship or grant criteria and showcases your unique qualities and aspirations.
6
Submit your application
Once you've gathered all your materials, you can go ahead and apply. Carefully follow the application instructions and double-check your work to ensure you've met all the requirements.
7
Confirm receipt of your application
After submitting, confirming your applications have been received is advisable. A quick follow-up email can help ensure your application is being processed and demonstrates your keen interest in the scholarship or grant.
The Impact of Student Loans on Credit
Your credit score serves as a financial report card, and student loans are one of the subjects graded. Timely payments can elevate your credit score, opening doors to other financial opportunities like securing a low-interest mortgage. However, if you miss payments or are consistently late, your credit score will suffer, limiting your future financial options.
Moreover, defaulting on student loans is a serious matter with far-reaching consequences. Your credit score will take a substantial hit, and the default will linger on your credit report for years to come, affecting your ability to take out future loans, rent a home or even secure certain jobs.
Frequently Asked Questions
Embarking on an educational journey in Tennessee is an exciting time, but it often comes with a host of questions about student loans. Whether you're wondering about eligibility criteria, loan types or repayment options, we addressed your most commonly asked questions below.
About Christopher Boston
---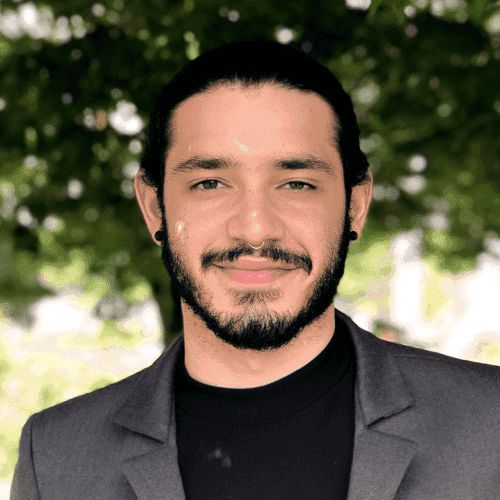 ---