The escalating cost of higher education in South Dakota is a pressing reality for students and families across the state. If you're struggling with how to pay college, you're likely searching for a financial lifeline to make your academic ambitions achievable. That's where the best student loans in South Dakota can help.
MoneyGeek found that College Ave offers the best overall student loans in South Dakota. Those looking for the lowest interest rates may fare best with Earnest, whereas students with bad credit should consider Ascent. International students may find that MPower Financing is the best option, while those who need a co-signer may get the best deal from Discover.
Understanding Student Loans
Student loans are financial instruments designed to help you afford the cost of higher education. They can cover everything from tuition fees to study materials, making them a crucial resource for students who can't pay these costs out-of-pocket.
In terms of how they work, student loans involve borrowing a sum of money that you agree to pay back, along with interest, over a specified period. The interest starts accruing from the moment you take out the loan, and repayment plans can vary widely, often commencing after you've finished your education.
When borrowing student loans, expect to encounter these two types:
Federal student loans: Funded by the federal government, federal student loans typically feature lower interest rates and offer deferment and forbearance options. Financial need is a primary factor for eligibility.

Private student loans: Issued by private financial institutions, private student loans often have higher interest rates and stricter eligibility requirements, including a good credit score.
It's crucial to understand the differences between federal and private student loans. The type you choose will have long-term implications on your financial health, affecting everything from your creditworthiness to your ability to make large future purchases.
Best Private Student Loans in South Dakota
Private student loans come from non-governmental sources like banks and credit unions. They are designed to supplement educational costs that aren't fully covered by federal loans or other financial aid.
If you find that federal loans and scholarships aren't sufficient to cover your educational expenses, private student loans can fill the financial gaps. They can be particularly useful for covering the costs of private colleges, study abroad programs or advanced degrees.
One of the benefits of private student loans is the speed at which you can obtain them, especially if you have a good credit history. They can also offer higher loan amounts to cover more expensive educational paths. However, the drawbacks can be considerable. Interest rates can be higher and more variable, repayment options are generally less flexible and there's often a lack of forbearance and deferment options.
Best Overall

---

4.44% - 15.99%

Fixed APR Range

5.09% - 15.99%

Variable APR Range

$1,000 minimum, no maximum

Loan Amount Range

Not required

Co-signer

---
Best With Lowest Interest Rates

---

4.43% - 14.90%

Fixed APR Range

5.32% - 16.20%

Variable APR Range

$1,000 up

Loan Amount Range

Allowed

Co-signer

---
Best for Those With Bad Credit

---

4.36%–14.08%

Fixed APR Range

1.47%–11.31%

Variable APR Range

$2,001–$200,000

Loan Amount Range

Non-U.S. citizens and temporary residents

Co-signer

---
Best for Parents

---

Starts at 7.54%

Fixed APR Range

Not Specified

Variable APR Range

Up to the total cost of attendance

Loan Amount Range

Optional

Co-signer

---
Best for International Students

---

13.72% – 15.01%

Fixed APR Range

Not Specified

Variable APR Range

$2,001 up to $100,000

Loan Amount Range

Not required

Co-signer

---
Best for Those That Need a Co-signer

---

3.99%–11.59%

Fixed APR Range

1.79%–11.09%

Variable APR Range

$1,000 up to 100% of college expenses

Loan Amount Range

Optional

Co-signer

---
Federal Student Loans in South Dakota
Federal student loans are financial resources that the U.S. government provides to help students afford the costs associated with higher education. They are often more advantageous than private loans for several reasons, such as:
Federal student loans usually have interest rates that are lower than private loans, which can result in significant savings over the duration of the loan.

With federal loans, you can choose a repayment plan that suits your financial situation. Plans can even be income-driven, adjusting to your earning capabilities.

Federal loans allow you to make extra payments without incurring penalties, which can help you pay off your loan faster and save on interest.

Federal loans can be consolidated into a single loan with a fixed interest rate, which can simplify the repayment process.

Access to forgiveness programs

Federal loans offer various loan forgiveness options for individuals in certain professions. This can relieve you of a significant portion of your debt if you qualify.
How to Apply for Federal Student Loans in South Dakota
Applying for federal student loans is essential to financing your education, but the process can be complex. From initial preparations to finalizing your loan, each step requires careful attention. Here's a comprehensive guide to help you through each stage of the application process.
1
Complete the Free Application for Federal Student Aid
The Free Application for Federal Student Aid (FAFSA) is the key to unlocking federal financial aid. You'll need to provide detailed financial information, including income and tax details. The FAFSA is usually available online and should be completed as early as possible to maximize your aid options.
2
Review your Student Aid Report
After submitting the FAFSA, you'll receive a Student Aid Report (SAR). This report outlines your Expected Family Contribution (EFC) and summarizes the data you provided. Reviewing this document for any errors is crucial, as they can affect your eligibility for federal loans.
3
Wait for financial aid award letters
Your chosen schools will send you financial aid award letters after they've processed your FAFSA. These letters will detail the types of federal aid you're eligible for, including loans. Take the time to compare offers from different schools before making a decision.
4
Choose your loan and lender
Federal student loans are usually offered through the U.S. Department of Education, but you may have choices regarding loan types. Evaluate each loan type's interest rates, loan terms and repayment options for each loan type, and choose the one that best fits your financial needs and future repayment capabilities.
5
Sign the Master Promissory Note
Once you've chosen your loan, you'll need to sign a Master Promissory Note (MPN). This legally binding document outlines your commitment to repay the loan. Read the terms carefully and make sure you understand your obligations before signing.
6
Complete entrance counseling
If you're a first-time borrower, you'll likely need to complete entrance counseling. This online session educates you about your responsibilities as a federal loan borrower. It's a mandatory step that ensures you're fully aware of what a loan entails.
7
Confirm loan disbursement dates
Finally, check with your school's financial aid office to confirm when your loan will be disbursed. Federal student loans are usually sent directly to the school to cover tuition and other fees. Knowing the disbursement dates can help you plan your budget accordingly.
The Types of Federal Student Loans Available in South Dakota
When it comes to federal student loans, one size doesn't fit all. Each loan type serves a specific purpose and has its own eligibility criteria and terms. Here's how to distinguish between the four:
Direct Subsidized Loans: These are tailor-made for undergraduates who can prove financial hardship. The government covers interest payments while you're in school, making this a budget-friendly option for those who qualify. However, there are borrowing limits based on your year in school and dependency status.
Direct Unsubsidized Loans: Open to both undergraduate and graduate students, these loans don't require you to demonstrate financial need. The catch is that interest starts accumulating as soon as the loan is disbursed. If you defer interest payments, you'll graduate with a higher loan balance.
Direct PLUS Loans: These loans cater to graduate students and parents of dependent undergrads. They come with a credit check and typically have higher interest rates than other federal loans. However, they offer the advantage of covering all your educational expenses, including living costs.
Direct Consolidation Loans: If you're grappling with multiple federal loans, this option lets you merge them into a single loan with a fixed interest rate. While this makes repayment more straightforward, it can also extend your repayment period, leading to more interest payments over time.
Student Loan Forgiveness in South Dakota
Student loan forgiveness serves as a financial lifeline that cancels out a portion or the entirety of a borrower's educational debt, freeing them from the obligation of repayment. These programs are often strategically designed to incentivize careers in sectors that are vital to the community but may be understaffed.
In South Dakota, there are specific programs that offer loan forgiveness for certain professions, such as health care and public service.
1
South Dakota Recruitment Assistance Program
The South Dakota Recruitment Assistance Program offers a compelling financial incentive to qualifying health care providers, including physicians, dentists and nurse practitioners. The program provides $255,568 for qualifying physicians and dentists or $70,751.20 for physician assistants and certified nurse practitioners to help repay educational loans.
To be considered for this program, you must be a health care professional with an active license to practice in South Dakota. You must also commit to serving in a designated rural community in the state for at least three consecutive years. To apply, you must submit a completed application form to the South Dakota Department of Health.
2
Public Service Loan Forgiveness (PSLF) Program
While not specific to South Dakota, the Public Service Loan Forgiveness (PSLF) Program (PSLF) Program is available to residents working in qualifying public service roles. This program offers complete forgiveness for the remaining balance of federal student loans after 120 qualifying monthly payments.
To be eligible, you must be employed full-time by a qualifying employer. This includes government organizations at the federal, state or local level and certain non-profit organizations. You must also be enrolled in an income-driven repayment plan. Once you've reached the 120-payment milestone, you'll need to submit the official PSLF application to the U.S. Department of Education.
Tips for Managing Student Loans
Navigating student loans is a critical aspect of your financial life, both during your time in school and afterward. To help you manage this responsibility, here are some tips to consider:
Borrow only what you need

Borrow only the amount that's absolutely necessary for your education. Loans aren't free money; they come with interest that will increase your repayment amount. Being prudent about borrowing can save you from financial hardship in the future.

Understand the grace period

There's usually a grace period after you graduate, often lasting six months, before repayments are required. This period provides a window to prepare for the financial commitment ahead. Use this time wisely to budget and plan for your loan repayments.

Making payments on your loans while you're still in school or during the grace period is a wise financial move. This can reduce the total amount you'll owe over the life of the loan and is a proactive way to manage your debt and save money in the long run.

Keep track of loan documents and due dates

Keep a dedicated folder for all your loan documents and maintain a calendar for payment schedules. This will help you avoid late fees and additional interest. It's a simple but effective way to stay on top of your financial obligations.
Scholarships and Grants as Alternatives
Unlike loans, which are financial obligations that accrue interest and must be repaid over time, scholarships and grants are essentially financial gifts. They are awarded to students for various reasons, such as academic excellence, special talents or financial need.
The absence of a repayment obligation can significantly reduce financial stress during your college years, allowing you to focus more on your studies and less on how you'll pay for them. Furthermore, this financial relief extends beyond graduation, offering a smoother transition into the workforce or further studies without the looming cloud of loan repayments.
In South Dakota, securing scholarships and grants can help you ease the financial burden of college. Consider taking the following steps to find and apply for these opportunities:
1
Consult your school's financial aid office
Your school's financial aid office is a treasure trove of information. They can provide you with a list of scholarships and grants specifically available to South Dakota students and offer valuable advice on the application process.
2
Utilize state-specific online resources
Websites like the South Dakota Board of Regents have resources dedicated to scholarships and grants within the state. These platforms can help you find opportunities that are tailored to South Dakota residents.
3
Check eligibility criteria
Before you start applying, make sure you meet the eligibility requirements for each scholarship or grant. This will help you focus your efforts on opportunities that are a good fit for your academic and financial situation.
4
Collect required documents
Most scholarship and grant applications require supporting documents like transcripts, letters of recommendation and sometimes even financial statements. Make sure you gather these well in advance to avoid last-minute stress.
5
Craft a strong personal statement
Your personal statement or essay is your chance to stand out. Invest time writing a compelling piece showcasing your achievements and aspirations and how the scholarship or grant will benefit you.
6
Submit the application
Once you've prepared all the necessary documents and your personal statement, it's time to apply. Follow the application guidelines meticulously to ensure that you meet all the requirements.
7
Confirm application receipt
After submitting your application, it's a good practice to confirm that it has been received. A simple follow-up email can go a long way in showing your enthusiasm and commitment.
The Impact of Student Loans on Credit
It's important to be aware that student loans can influence your credit score. Making payments on time can serve as a building block for a strong credit history, which can benefit you when you're looking to make other significant financial moves like buying a home. Conversely, late payments can be detrimental, causing your credit score to dip and making future loans more expensive.
If you find yourself in a situation where you've defaulted on your student loans, the impact on your credit can be devastating. A default can cause your credit score to plummet and stay on your credit report for an extended period, making it challenging to recover financially.
Frequently Asked Questions
Student loans are often a necessary part of the educational journey in South Dakota. We compiled a list of frequently asked questions to help you navigate the financial aspects of your education with confidence.
About Christopher Boston
---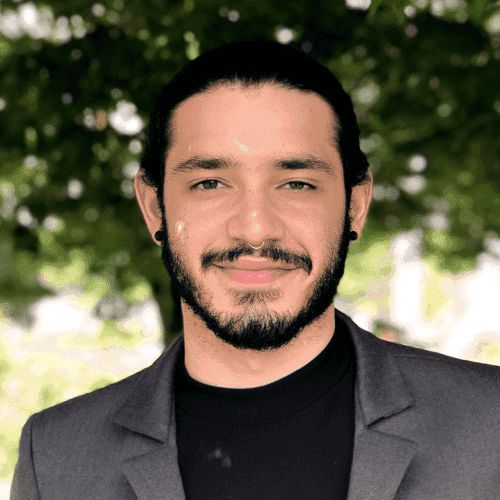 ---