The cost of higher education in South Carolina is soaring, leaving many students and their families grappling with financial uncertainty. If you're one of them, you're probably wondering how to make your college dreams a reality without sinking into debt. The good news is that the best student loans in South Carolina can be a lifeline, offering you the financial support you need to focus on your studies rather than your bank account.
Based on MoneyGeek's study, PNC offers the best overall student loans in the Palmetto State. Earnest is the best option for those who want the lowest interest rates, whereas Funding U is excellent for students with bad credit. Ascent is ideal for international students, while College Ave is preferable for those who need a co-signer.
Understanding Student Loans
Student loans enable you to pursue higher education when you might not have the immediate funds to do so. They cover a variety of costs, including tuition, textbooks and sometimes even living expenses, making them indispensable for many students.
When you take out a student loan, you're entering into a financial agreement to borrow money that you'll need to repay. This borrowed amount isn't static; it accrues interest over time. Once you're out of school, a repayment period kicks in, during which you'll pay back both the principal amount and the accumulated interest.
Student loans are divided into two main categories:
Federal student loans: Backed by the U.S. government, federal student loans offer lower interest rates and income-driven repayment plans. Eligibility is often based on financial need.
Private student loans: Private student loans come from private lenders and usually require a credit check. They often have higher interest rates and less forgiving repayment options.
The importance of knowing the difference between federal and private student loans can't be overstated. The terms and conditions of the loan you choose will influence your financial stability for years to come.
Best Private Student Loans in South Carolina
Private student loans are loans provided by private financial institutions to help students pay for college. In certain situations, these loans can be beneficial. For instance, if you've already exhausted your federal loan options and still need more funding, a private loan could be the solution to cover remaining costs like room and board or specialized equipment for your course.
Private student loans can offer more flexibility in terms of borrowing amounts, with some offering competitive interest rates for borrowers with excellent credit. However, they often have less forgiving repayment terms and can come with variable interest rates that may increase over time.
Understanding the terms of your loan agreement is crucial, as private loans don't offer the same safety nets as federal loans, such as deferment and forbearance options.
Best Overall

---

2.99%–9.89%

Fixed APR Range

1.09%–8.19%

Variable APR Range

$1,000–$50,000

Loan Amount Range

Allowed

Co-signer

---
Best With Lowest Interest Rates

---

4.43% - 14.90%

Fixed APR Range

5.32% - 16.20%

Variable APR Range

$1,000 up

Loan Amount Range

Allowed

Co-signer

---
Best for Those With Bad Credit

---

6.99% – 12.49%

Fixed APR Range

7.49% – 12.99%

Variable APR Range

$3,001 up to $20,000

Loan Amount Range

Not required

Co-signer

---
Best for Parents

---

3.99%–11.59%

Fixed APR Range

1.79%–11.09%

Variable APR Range

$1,000 up to 100% of college expenses

Loan Amount Range

Optional

Co-signer

---
Best for International Students

---

4.36%–14.08%

Fixed APR Range

1.47%–11.31%

Variable APR Range

$2,001–$200,000

Loan Amount Range

Non-U.S. citizens and temporary residents

Co-signer

---
Best for Those That Need a Cosigner

---

4.44% - 15.99%

Fixed APR Range

5.09% - 15.99%

Variable APR Range

$1,000 minimum, no maximum

Loan Amount Range

Not required

Co-signer

---
Federal Student Loans in South Carolina
Federal student loans are loans funded by the U.S. government to assist students in covering the costs of college or graduate school. They come with a variety of benefits that make them a preferred option for many students, including:
The interest rates for federal loans are generally lower than those for private loans. Lower interest rates can save you a considerable amount of money in the long run.

Federal loans offer repayment plans that can be adjusted based on your income, which can make your financial life more manageable after you graduate.

Many federal loans offer a grace period after graduation before repayments start, which gives you time to find employment and get financially settled.

Some federal loans are subsidized, meaning the government pays the interest while you're in school. This can reduce the overall cost of borrowing.

Federal loans come with a range of consumer protections, including options for deferment and forbearance. These protections can provide financial relief in times of need.
How to Apply for Federal Student Loans in South Carolina
Applying for federal student loans is a structured process that requires careful planning and attention to detail. We broke down the important steps below:
1
Collect required information
Gather all the essential information you'll need for the Free Application for Federal Student Aid (FAFSA). This includes your Social Security number, your parents' tax returns if you're a dependent and any information about income and assets. Having these details readily available will make the application process more efficient.
2
Fill out the FAFSA
The FAFSA is your initial step for any federal student loan. This online form will require you to input various financial details. Make sure to fill it out accurately to maximize your loan options.
3
Examine your Student Aid Report
Once your FAFSA is processed, you'll receive a Student Aid Report (SAR). This report includes your Expected Family Contribution (EFC), a key factor in determining your eligibility for federal loans. Review the SAR carefully to ensure all the information is correct.
4
Evaluate your loan options
After receiving your SAR, your educational institution will send you a financial aid offer, which will list the federal student loans you're eligible for. Read through each loan option carefully, considering the interest rates and repayment plans.
5
Finalize the loan agreement
Once you've made your choice, the next step is to accept the loan. This involves signing a Master Promissory Note (MPN), a legally binding document that sets the terms for the loan repayment. Before signing, make sure you fully understand your obligations and the terms of the loan.
6
Complete loan entrance counseling
Many schools require first-time borrowers to undergo loan entrance counseling. This is an educational session that provides important information about your loan. It's a mandatory step for most federal loans and ensures you understand your responsibilities as a borrower.
7
Verify disbursement dates
Lastly, check the disbursement dates with your school's financial aid office. Knowing when the funds will be available can help you plan your expenses more effectively. Typically, the funds are sent directly to the school to cover tuition and other fees, with any remaining balance given to you for other educational costs.
The Types of Federal Student Loans Available in South Carolina
Federal student loans offer a variety of options to suit different financial situations and educational levels. Each type comes with its own set of rules, benefits and drawbacks. Here's a breakdown of the four main types:
Direct Subsidized Loans: These loans are exclusively for undergraduates with demonstrated financial need. The government covers the interest costs while you're in school and during certain deferment periods, which minimizes the financial burden during your studies. However, there are limits on how much you can borrow.
Direct Unsubsidized Loans: These loans are available to a broader range of students, including graduates. Unlike subsidized loans, interest accrues from the moment the loan is disbursed, meaning you'll owe more if you opt not to make interest payments while in school.
Direct PLUS Loans: Aimed at graduate students and parents, these loans require a credit check and have higher interest rates. On the flip side, they allow for more substantial borrowing, covering the entire cost of attendance if necessary.
Direct Consolidation Loans: This option is for those who already have multiple federal loans and want to streamline their repayment. By consolidating, you'll have just one monthly payment, but note that this could extend your repayment term. Longer terms mean more interest paid over the life of the loan.
Student Loan Forgiveness in South Carolina
Student loan forgiveness is a financial program that allows eligible borrowers to have a portion or all of their student loans forgiven, meaning they are no longer obligated to repay the forgiven amount. These programs are often designed to encourage careers in specific fields or services in underserved communities.
In South Carolina, there are specific programs that offer student loan forgiveness, particularly for those in fields like teaching and public service.
1
South Carolina Teachers Loan Program
The South Carolina Teachers Loan Program aims to attract talented individuals into the teaching profession by offering loan forgiveness for those who teach in critical geographic and subject areas. It provides up to $20,000 in loan forgiveness over a five years.
To qualify, you must be a resident of South Carolina and hold a valid teaching certification. The program is geared towards teachers willing to work in critical subject areas — such as math, science and special education — and critical geographic areas like rural and suburban schools. The application process involves submitting the official application form provided by the South Carolina Student Loan Corporation.
2
Public Service Loan Forgiveness (PSLF) Program
The Public Service Loan Forgiveness (PSLF) Program is a federal initiative relevant to South Carolina residents working in public service roles. This program is designed to forgive the remaining balance on Direct Loans after the borrower has made 120 qualifying payments under an approved repayment plan.
To be eligible for PSLF, you must be employed full-time by a federal, state or local government agency or a non-profit organization. You must also be enrolled in a qualifying repayment plan, which generally means an income-driven one. After making 120 qualifying payments, you'll need to submit the PSLF application to the U.S. Department of Education's Federal Student Aid office.
Tips for Managing Student Loans
Effective student loan management is a cornerstone of financial wellbeing, both during your academic years and in your future. Here are some strategies to consider when managing student loans:
Borrow only what you need

Limit your borrowing to only what's essential for your educational needs. Remember, loans come with interest, and the more you borrow, the more you'll have to repay. Being cautious now can prevent financial strain later.

Understand the grace period

After you graduate, you're usually given a grace period before repayments begin, often around six months. This time allows you to get your financial affairs in order. Take advantage of this period to set up a repayment plan that suits your budget.

Consider making payments toward your loans even while you're still in school or during the grace period. This approach can significantly lower the overall cost of your loan and is a way to get ahead by reducing the amount of interest that will be added to your loan balance.

Keep track of loan documents and due dates

Always keep track of your loan documents and set reminders for payment due dates to prevent late fees and additional interest. It's an essential part of managing your loans responsibly.
Scholarships and Grants as Alternatives
Scholarships and grants are unique forms of financial aid that don't require repayment, making them fundamentally different from student loans, which come with the obligation of payback plus interest. With these awards, you can fully immerse yourself in your educational journey without worrying about accumulating debt.
Additionally, the freedom from financial burden allows you to make life and career choices based on what truly matters to you rather than being driven by the need to start repaying loans immediately upon graduation. This can be especially liberating when you're at the early stages of your career, offering you the flexibility to explore opportunities that you might otherwise have to forgo due to financial constraints.
We broke down the important steps you can take to find and apply for these financial awards in South Carolina:
1
Visit your school's financial aid office
Your first stop for scholarship and grant information should be your school's financial aid office. They can provide you with a curated list of opportunities specific to South Carolina and guide you through the application process.
2
Utilize online scholarship platforms
Websites like College Board's Scholarship Search and Cappex offer robust search features that can be tailored to South Carolina residents. These platforms can help you discover a wide range of scholarships and grants that you may not find elsewhere.
3
Check eligibility requirements
Before diving into the application, make sure you meet all the criteria. This ensures that you focus your energy on scholarships and grants for which you are genuinely eligible.
4
Prepare necessary documents
Most applications will require you to submit various documents, such as academic transcripts or letters of recommendation. Gather these documents in advance to streamline the application process.
5
Write a compelling personal statement or essay
Your essay or personal statement is your chance to shine. Spend time crafting a thoughtful, well-written piece that highlights your achievements and future goals.
6
Submit your application
Once you've gathered all your materials and written your essay, it's time to apply. Pay close attention to the instructions and make sure you submit all required components.
7
Send a follow-up email
After you've submitted your applications, send a polite follow-up email to confirm receipt. This shows your keen interest and ensures that your application is on the radar.
The Impact of Student Loans on Credit
Your credit score is a crucial financial metric, and student loans can either make or break it. Consistent, on-time payments can boost your credit score, providing you with more financial opportunities down the line, such as qualifying for a mortgage or car loan at a lower interest rate. However, late or missed payments can have the opposite effect, lowering your credit score and making future financial endeavors more costly.
Furthermore, defaulting on your student loans is a financial misstep with serious repercussions. Not only will it dramatically lower your credit score, but it will also remain on your credit report for several years, hindering your ability to secure other forms of credit or even rent an apartment.
Frequently Asked Questions
If you're pursuing higher education in South Carolina, you're likely to encounter a range of questions about student loans. We answered some of your most frequently asked questions below.
About Christopher Boston
---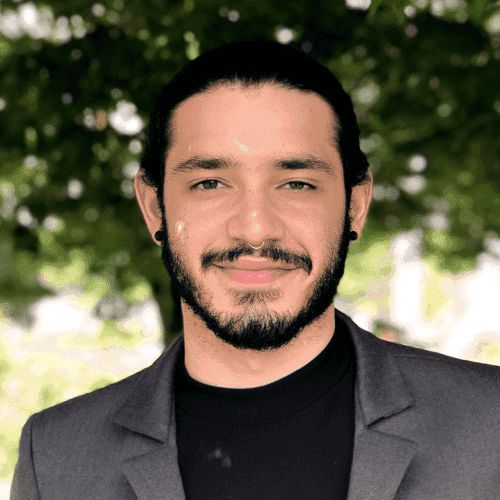 ---