Navigating higher education costs in Oklahoma can feel like a full-time job, especially with tuition rates that seem to outpace inflation year after year. If you're an aspiring student in the Sooner State, you might be wondering how to cover these escalating costs — that's where student loans come in.
MoneyGeek found that PNC provides the best student loans in Oklahoma overall. Earnest is the best option for the lowest interest rates, whereas Funding U is preferable for students with bad credit. International students may fare best with Ascent, while those who need a co-signer may get the best deal from College Ave.
Understanding Student Loans
Student loans act as a buffer, allowing you to access higher education and concentrate on academics while deferring financial responsibility until later.
In the simplest terms, a student loan is borrowed money that you'll need to pay back, often with the added cost of interest. You borrow the funds to cover your educational expenses, and after a grace period following graduation, you begin repaying the loan along with any accrued interest.
The landscape of student loans is divided into two main categories:
Federal student loans: Federal student loans are backed by the federal government and usually offer lower interest rates and more lenient repayment options.

Private student loans: Private student loans come from private financial institutions and often carry higher interest rates and stricter repayment conditions.
Understanding the distinctions between federal and private student loans is vital. Federal loans often come with safety nets like deferment options and income-based repayment plans, which are generally not available with private loans. Being aware of these differences can help you make choices that align with your long-term financial goals.
Best Private Student Loans in Oklahoma
Private student loans originate from financial institutions outside the realm of government oversight, such as banks or credit unions. These loans are not part of the federal aid package and thus operate under different rules.
When federal aid falls short of covering your full tuition or specific educational endeavors, private student loans can bridge the financial divide. They can be particularly beneficial for students in specialized fields or international programs that federal loans don't typically cover.
While the allure of private loans may be tempting, weighing the pros and cons is essential. The good news is that private loans often provide more substantial sums and may have a more streamlined approval process. However, they usually come with higher, variable interest rates and less forgiving repayment schedules, and they don't offer federal safety nets like loan deferment or income-based repayment plans.
Best Overall

---

2.99%–9.89%

Fixed APR Range

1.09%–8.19%

Variable APR Range

$1,000–$50,000

Loan Amount Range

Allowed

Co-signer

---
Best With Lowest Interest Rates

---

4.43% - 14.90%

Fixed APR Range

5.32% - 16.20%

Variable APR Range

$1,000 up

Loan Amount Range

Allowed

Co-signer

---
Best for Those With Bad Credit

---

6.99% – 12.49%

Fixed APR Range

7.49% – 12.99%

Variable APR Range

$3,001 up to $20,000

Loan Amount Range

Not required

Co-signer

---
Best for Parents

---

3.99%–11.59%

Fixed APR Range

1.79%–11.09%

Variable APR Range

$1,000 up to 100% of college expenses

Loan Amount Range

Optional

Co-signer

---
Best for International Students

---

4.36%–14.08%

Fixed APR Range

1.47%–11.31%

Variable APR Range

$2,001–$200,000

Loan Amount Range

Non-U.S. citizens and temporary residents

Co-signer

---
Best for Those That Need a Co-signer

---

4.44% - 15.99%

Fixed APR Range

5.09% - 15.99%

Variable APR Range

$1,000 minimum, no maximum

Loan Amount Range

Not required

Co-signer

---
Federal Student Loans in Oklahoma
Federal student loans are a form of financial assistance issued by the U.S. government to help cover higher education costs. They are often more advantageous than private loans due to federally regulated terms. Students usually opt for federal loans first because of the benefits they offer, including:
Lower interest rates: The interest rates on federal loans are often set by legislation, making them generally lower than private loan rates. Lower interest rates mean you'll repay less money over time, easing your long-term financial commitment.

Flexible repayment plans: With federal loans, you can choose from several repayment plans, including plans that tie your monthly payments to your income. This adaptability allows you to tailor your repayment strategy to your financial situation, offering a personalized approach to loan management.

Eligibility for loan forgiveness: Federal loans come with the option of loan forgiveness programs for those in certain professions like teaching or public service. These programs can wipe out a portion of your debt, making your career choice more financially viable.

Options for deferment and forbearance: If you hit a financial rough patch, federal loans offer the possibility to defer or forbear your loan payments. This feature can be a financial lifesaver, giving you time to recover without defaulting on the loan.

Accessibility: Most federal student loans don't require a credit check, which is particularly beneficial for students who are just starting to build their credit profiles. This inclusivity ensures that a broader range of students can access the funds they need for education.
How to Apply for Federal Student Loans in Oklahoma
The application process for federal student loans is a series of well-defined steps aimed at ensuring you get the financial aid you need. Here's a step-by-step guide to make the journey less intimidating.
1
Assemble required documentation
The first step involves collecting all the necessary paperwork, such as your Social Security card, W-2 forms and federal income tax returns. These documents serve as the foundation of your application and are crucial for determining your eligibility for federal aid. Being organized at this stage can save you time and headaches later on.
2
Fill out the Free Application for Federal Student Aid
The Free Application for Federal Student Aid (FAFSA) is your ticket to federal financial aid, including loans. The form is available online and requires detailed financial information, so make sure to refer to the documents you gathered in the first step. Submitting an accurate FAFSA is crucial for maximizing your eligibility for financial aid.
3
Examine your Student Aid Report
After your FAFSA is processed, you'll receive a Student Aid Report summarizing your application. This report includes your Expected Family Contribution, which is a key factor in determining your financial aid package. Double-check all the information for accuracy, as even small errors can impact your aid eligibility.
4
Assess financial aid packages
Once you've been admitted to a college or university, you'll receive a financial aid package detailing the federal loans you qualify for. Take the time to scrutinize each offer, paying special attention to the interest rates and repayment terms. This is your opportunity to make an informed decision about which loans best suit your needs.
5
Confirm your aid package
After you've weighed your options, the next step is to formally accept your financial aid. This usually involves logging into a portal provided by your educational institution and confirming the types of aid you wish to accept. Be mindful to only accept what you need, as loans will accrue interest that you'll have to pay back later.
6
Complete loan counseling
Many schools require first-time borrowers to undergo entrance counseling to understand the obligations tied to federal student loans. This is usually an online module that educates you on the basics of borrowing and repayment. Completion is often mandatory before your loan can be disbursed.
7
Sign the Master Promissory Note
This is the final and most crucial step, where you sign a legally binding agreement that spells out the terms of your loan. The Master Promissory Note outlines everything from interest rates to what happens if you default. Read it meticulously before signing; once you do, the funds will be released to your educational institution.
The Types of Federal Student Loans Available in Oklahoma
Federal student loans offer various options to suit different financial needs and educational levels. Each type has unique features that can save you money or provide greater flexibility. Below, we explored the four main types of federal student loans to help you determine the best fit for you.
Direct Subsidized Loans: These loans are tailored to undergraduates with financial need and offer the benefit of having the government pay the interest under certain conditions. This occurs while you're in school, during a six-month grace period post-graduation and during deferments and can significantly reduce the overall cost of borrowing.

Direct Unsubsidized Loans: These loans are available to a broader range of students, including graduates, but come with the responsibility of paying all the accrued interest. Interest starts accumulating from the moment the loan is disbursed. If you choose not to pay the interest while in school, it will be added to the principal amount, increasing your long-term costs.

Direct PLUS Loans: Designed for graduate students and parents, these loans require a credit review and offer higher loan limits. However, they come with a higher interest rate and an upfront origination fee. They can be a useful resource for covering education costs that other aid doesn't cover, but it's essential to consider the long-term financial impact.

Direct Consolidation Loans: This option allows you to merge multiple federal loans into one, simplifying your repayment process. While it makes repayment easier to manage, it can also lengthen your repayment period, which might result in more interest payments over time.
Student Loan Forgiveness in Oklahoma
Student loan forgiveness is a financial program that allows students to have part or all of their student loans waived, usually in exchange for certain types of employment or community service. This can be particularly beneficial for those who work in sectors that may not be high-paying but are essential for the wellbeing of the community.
In Oklahoma, several state-specific programs offer student loan forgiveness, particularly for teachers and public service workers.
1
Oklahoma Teacher Shortage Employment Incentive Program
The Teacher Shortage Employment Incentive Program (TSEIP) is a unique initiative by the state of Oklahoma designed to address the critical shortage of teachers in specific subject areas. This program aims to attract and retain highly qualified teachers by offering them financial incentives in the form of loan repayment assistance.
To qualify, teachers must have a certification in a subject area identified as having a shortage and commit to teaching in Oklahoma public schools for at least five years. The application process involves submitting an online application and verifying employment and loan details.
2
Physician Loan Repayment Program
The Physician Loan Repayment Program is an initiative aimed at addressing the shortage of healthcare providers in rural and underserved areas of Oklahoma. By offering up to $200,000 in loan repayment assistance for four years, the program seeks to attract qualified physicians to practice in rural communities within the state.
To qualify, you must be a licensed primary care physician eligible to practice in Oklahoma. You must not have any other service commitments and be currently practicing in a rural Oklahoma community. The application process involves submitting a completed application form and supporting documents such as proof of your medical license and details of your outstanding educational loans.
Tips for Managing Student Loans
Managing student loans is more than just a financial task; it's a skill that can significantly impact your economic stability post-graduation. To make this journey less overwhelming, here are some actionable tips.
Borrow only what you need: Be wise about the amount you borrow. Loans aren't free money — they're financial obligations that accrue interest over time. Borrowing more than you need can lead to a prolonged period of financial strain.

Understand the grace period: Be aware that you're usually given a grace period after completing your education. This is a critical time to get your financial house in order, as you won't be required to make payments immediately. However, interest often continues to accrue, so use this time wisely.

Consider early payments: Making payments during your academic years or within the grace period can be a financial game-changer. These payments directly reduce your loan principal, subsequently lowering the interest you'll pay over the life of the loan. Think of it as an investment in your future financial health.

Keep track of loan documents and payment schedules: Keeping track of your loan documents and payment schedules is essential. Being organized allows you to plan better and avoid unnecessary fees or penalties. Consider using specialized software or apps to help you manage your loans effectively.
Scholarships and Grants as Alternatives
Scholarships and grants are financial lifelines that can significantly reduce the burden of educational expenses. While loans are borrowed funds that accrue interest over time, scholarships are merit-based awards, and grants are often allocated based on financial need.
The key advantage of scholarships and grants is that they don't need to be repaid. Imagine graduating without the looming cloud of loan repayments and interest rates hanging over your future. This freedom allows you to make career choices based on passion and opportunity rather than the necessity to pay off debt.
For those residing in Oklahoma, the following specific steps can significantly boost your chances of securing these much-needed financial aids.
1
Initiate localized research
Begin by focusing on scholarships and grants that are specifically designed for Oklahoma residents. Websites like the Oklahoma State Regents for Higher Education or your own educational institution's financial aid office can be rich sources of localized financial aid options.
2
Assess eligibility requirements
Scholarships and grants come with their own set of prerequisites, such as GPA, area of study or even community service. Thoroughly read through these requirements to ensure you're directing your energy toward opportunities that align with your unique qualifications.
3
Compile required documents
Prepare essential paperwork like your academic transcripts, financial statements and letters of recommendation in advance. Having these documents readily available will expedite the application process and help you adhere to any looming deadlines.
4
Develop a strong personal statement
If the scholarship or grant application requires a personal essay, take the time to craft a compelling narrative. Your essay serves as a platform to highlight your aspirations, skills and the unique perspective you bring, making you a memorable candidate.
5
Review and organize deadlines
Keep a meticulous record of all application deadlines and requirements. Utilize digital tools like calendar apps to set reminders, ensuring you never miss a deadline and always submit a complete application package.
6
Submit and confirm applications
After you've filled out and reviewed your applications, go ahead and submit them. It's a good practice to follow up with a confirmation email to the scholarship or grant committee, as this not only verifies receipt but also underscores your enthusiasm for the opportunity.
The Impact of Student Loans on Credit
Student loans are a double-edged sword when it comes to your credit score. On one hand, they offer a unique opportunity to establish a credit history right out of college. Consistently making on-time payments can set the stage for a stellar credit score, which is a key factor when you're looking to finance a home or start a business down the line.
On the other hand, lapses in payment can quickly turn this asset into a liability. Late payments incur additional fees and get reported to credit bureaus, tarnishing your credit score. This can result in higher interest rates for future loans or credit cards, costing you more money in the long run.
The ramifications of defaulting on a student loan are even more severe. A default can trigger a series of financial setbacks, including wage garnishment and a plummeting credit score. This financial blunder can haunt you for years, making it difficult to secure any form of credit or even jeopardize your chances of landing certain jobs.
Frequently Asked Questions
We tackled the most frequently asked questions about student loans in Oklahoma to provide you with the knowledge you need to make savvy financial choices.
About Christopher Boston
---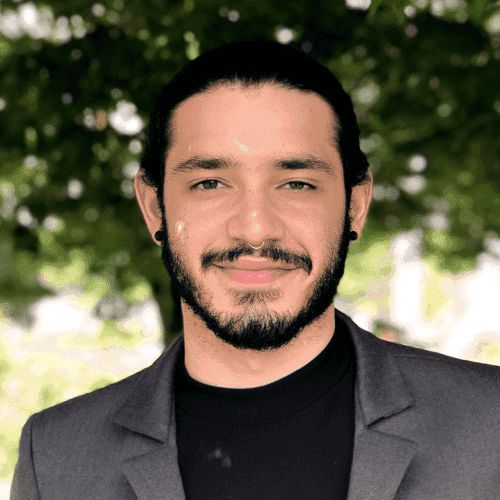 ---