In North Dakota, the escalating costs of college are making students wonder how to finance their education without breaking the bank. Thankfully, the answer lies in finding the best student loans in North Dakota.
Your particular needs and situation will often determine the best option for you. Ascent is MoneyGeek's top pick for the best overall student loans in North Dakota. Sallie Mae is ideal for borrowers looking to secure the lowest interest rates, while Earnest is great for students with bad credit. Prodigy Finance is preferable for international students, whereas College Ave provides the best deal for students who need a co-signer.
Understanding Student Loans
Student loans are the financial catalysts that can propel you into a realm of higher learning and, subsequently, higher earnings. When you take out a student loan, you're borrowing money that will accrue interest over time. Once your educational program is complete, a repayment period kicks in, often with a grace period to help you find your financial footing.
Student loans involve two main categories:
Federal student loans: Federal student loans are provided by the federal government, usually with lower interest rates and a variety of repayment options, including income-driven plans. They can also offer deferment options and loan forgiveness for certain career paths.

Private student loans: Offered by private lenders, private student loans often come with higher interest rates and stricter repayment terms. Your credit score plays a significant role in determining your eligibility and the loan's interest rate.
The nuances between federal and private student loans can make or break your financial stability post-graduation. Federal loans are generally more student-friendly, offering a range of repayment options and even loan forgiveness in some cases. Meanwhile, private loans can be more rigid but may provide higher loan amounts.
Keep in mind that being well-informed about these differences is the first step in making a decision that aligns with your financial goals and educational needs.
Best Private Student Loans in North Dakota
Private student loans are educational loans provided by private lenders, such as banks or credit unions. They can be a good option when federal loans don't stretch far enough to cover all your educational costs or if you enroll in a part-time or non-degree program that isn't eligible for federal aid.
The primary advantage of private student loans is their ability to bridge the financial gap when federal aid falls short. You can use these loans for a variety of educational expenses, including tuition, room and board, and even travel for study-abroad programs. However, the convenience comes with caveats. Private loans often have higher interest rates, and the repayment terms are usually less flexible, with fewer options for deferment or forbearance.
Before signing any loan agreement, it's crucial to understand the terms, including how your lender will calculate interest and what happens if you miss a payment. Being well-informed can save you from financial hardship later on.
Best Overall
---

4.36%–14.08%

Fixed APR Range

1.47%–11.31%

Variable APR Range

$2,001–$200,000

Loan Amount Range

Non-U.S. citizens and temporary residents

Co-signer

---
Best With Lowest Interest Rates
---

3.50%–13.83%

Fixed APR Range

1.37%–11.76%

Variable APR Range

$1,000 minimum, no maximum

Loan Amount Range

Allowed but not required

Co-signer

---
Best for Borrowers With Bad Credit
---

4.43% - 14.90%

Fixed APR Range

5.32% - 16.20%

Variable APR Range

$1,000 up

Loan Amount Range

Allowed

Co-signer

---
Best for Parents
---

3.22%–11.16%

Fixed APR Range

1.10%–11.68%

Variable APR Range

$5,000 minimum, no maximum

Loan Amount Range

Optional

Co-signer

---
Best for International Students
---

Starts at 4.98%

Fixed APR Range

Starts at 4.66%

Variable APR Range

Minimum $15,000, no maximum

Loan Amount Range

Not required

Co-signer

---
Best for Borrowers Needing a Co-Signer
---

4.44% - 15.99%

Fixed APR Range

5.09% - 15.99%

Variable APR Range

$1,000 minimum, no maximum

Loan Amount Range

Not required

Co-signer

---
Federal Student Loans in North Dakota
Federal student loans are a form of financial aid that the federal government backs, aimed at helping students afford the rising costs of higher education. They offer several advantages over private loans, making them a first-choice option for many students. These include:
Lower interest rates: One of the standout features of federal loans is their lower interest rates, which are often fixed for the life of the loan. This predictability allows for more accurate financial planning, helping you avoid surprises down the road.

Flexible repayment plans: Federal loans come with a range of repayment options, where your lender can modify repayment based on your income and employment status. This flexibility can be beneficial if you're entering a field where salaries start low but grow over time, allowing you to manage your debt more effectively.

Subsidized interest: Some federal loans are subsidized, meaning the government pays the interest while you're in school or during deferment periods. This can significantly reduce the overall amount you owe, making your long-term financial outlook brighter.

Protections during financial hardship: Federal loans offer options for deferment or forbearance during financial difficulty. These safety nets can be invaluable, allowing you to focus on resolving your financial issues without the added stress of loan payments.
We recommend evaluating your options for federal student loans before applying for private loans.
How to Apply for Federal Student Loans in North Dakota
The path to higher education often leads through the territory of federal student loans. The application process might seem intimidating, but it can feel more manageable when you know what steps to follow.
1
Organize necessary information
Before you start the application, gather all the required documents and information. This includes your Social Security number, your parents' tax information if you're a dependent and any records of family income and assets. Having this information readily available will make the application process smoother and more efficient.
2
Complete the Free Application for Federal Student Aid
The Free Application for Federal Student Aid (FAFSA) is your gateway to federal student loans. This online form evaluates your financial need and determines your eligibility for different types of federal aid. Ensure you fill it out completely and accurately to optimize your financial aid package.
3
Check your Student Aid Report
Once your FAFSA is processed, you'll receive a Student Aid Report (SAR). This report provides a summary of the FAFSA data you submitted and includes your Expected Family Contribution (EFC). Review this report carefully for any inaccuracies and to understand your EFC.
4
Evaluate financial aid packages
After colleges admit you, you'll receive financial aid packages that detail your eligibility for federal loans. Each package will contain different types and amounts of loans. Review these offers carefully, paying attention to interest rates and repayment terms.
5
Make your loan selections
At this stage, you'll need to accept or decline the loan offers from your chosen college. Be mindful to only accept the funds you actually need, as you'll be responsible for repaying them with interest. You can usually do this through the financial aid portal of the school you'll be attending.
6
Complete entrance counseling
Before you receive your loans, you're required to complete entrance counseling. This online session educates you about the responsibilities and terms of your federal student loans. This process is necessary to ensure you understand what you're committing to.
7
Sign the Master Promissory Note
The final step in securing your federal student loan is to sign the Master Promissory Note (MPN). This legally binding document outlines your obligation to repay the loan and any interest that accrues. Read the MPN carefully before signing, as it contains important information about your loan terms and repayment options.
The Types of Federal Student Loans Available in North Dakota
Federal student loans offer a range of options to help you fund your education. Each type of loan has distinct features that can make it more or less suitable for your specific circumstances.
Direct Subsidized Loans: These loans are available to undergraduate students who can demonstrate financial need. One of their key benefits is that the federal government covers the interest costs while you're in school, during your grace period and during any deferment periods. This can significantly reduce the long-term cost of your loan but comes with borrowing limits based on your academic status and dependency.

Direct Unsubsidized Loans: These loans are open to both undergraduate and graduate students and don't require you to show financial need. However, you'll be responsible for all interest payments starting from the loan disbursal date. This fact can make them more expensive over the long term if you don't manage the accruing interest while still in school.

Direct PLUS Loans: These loans are for graduate students and parents of dependent undergraduates and require a credit check. They also have higher interest rates. You can use them to cover the full cost of attendance minus any other financial aid you receive. While they can fill in financial gaps, the higher interest rates mean you'll pay more over the life of the loan.

Direct Consolidation Loans: These loans allow you to combine multiple federal student loans into one, simplifying your repayment process. The interest rate is fixed and is based on the weighted average of the interest rates of the loans you're consolidating. That said, you may lose specific benefits from your original loans, such as interest rate discounts or certain repayment options.
Depending on your needs, you may end up applying for multiple types of federal student loans.
Student Loan Forgiveness in North Dakota
Student loan forgiveness is a financial arrangement that allows qualified borrowers to have part or all of their student loans forgiven, often in return for specific types of employment or community service.
In North Dakota, specialized programs exist to alleviate student loan debt and help meet the state's workforce needs in critical areas. These programs seek to help professionals like teachers and other public service workers.
NORTH DAKOTA FEDERAL LOAN REPAYMENT PROGRAM
The North Dakota Federal Loan Repayment Program within an eligible discipline committed to serving in the state's Health Professional Shortage Areas (HPSAs). Qualified providers can receive up to $50,000 for a two-year service commitment.
Eligibility criteria include being within an eligible health care discipline, including physicians, dentists, Registered Nurses, pharmacists and clinical psychologists. You must also have a license to practice in North Dakota. The application process requires submitting an application form, proof of employment in an HPSA and documentation of your student loans.
PUBLIC SERVICE LOAN FORGIVENESS (PSLF) PROGRAM
Although this is a federal program, the Public Service Loan Forgiveness (PSLF) program is available to North Dakota state employees working in qualifying public service roles. After making 120 qualifying monthly payments while working full-time for an eligible employer, your lender will forgive the remaining balance of your federal student loans.
To be eligible, you must be employed full-time by a qualifying public service employer, which includes government organizations and certain non-profit organizations, and have a qualifying repayment plan. The application process involves submitting the Employment Certification Form annually or when you change employers, along with documentation of your qualifying payments.
Tips for Managing Student Loans
Student loan management is an essential skill that can influence your financial stability for years to come. Effective management starts with understanding the nuances of your loan terms and making informed decisions. Here are some tips to guide you through the process:
Only borrow what's necessary

Only borrowing what's necessary is a fundamental principle of smart loan management. Each dollar you borrow will generate interest, increasing the total amount you'll eventually have to repay. Limit your borrowing to essential educational expenses to keep future payments manageable.

Understand the grace period

Most student loans come with a grace period after graduation, usually lasting about six months, which is a temporary relief from making payments. This period is not just a time to relax but an opportunity to get your finances in order. Use it to create a budget that accommodates your upcoming loan payments.

Making payments toward your student loans while you're still in school or during the grace period can be a financial lifesaver. These payments help mitigate the interest that accrues, reducing the overall cost of your loan. It's a proactive approach that can make your financial future more secure.

Keep track of loan documents and payment schedules

Keeping track of loan documents and payment schedules is crucial for effective loan management. Consider using a dedicated app or software that specializes in student loan management. This practice can help you monitor due dates, track your payment history and stay informed about any changes to your loan terms.
Scholarships and Grants as Alternatives
Scholarships and grants are types of financial aid that you don't have to pay back, making them fundamentally different from loans. Scholarships are usually awarded based on merit, such as academic achievement or special skills, while grants are often need-based, helping those with financial limitations to afford education.
The value of scholarships and grants goes beyond the immediate financial relief they provide. They allow you to concentrate on your academic journey without the constant worry of accumulating debt. Both scholarships and grants can act as a buffer, reducing your dependence on loans, which come with the added complications of interest and rigid repayment plans.
Securing scholarships and grants is crucial to managing your educational expenses, particularly in North Dakota, where there are specific programs for residents. Understanding how to apply for these opportunities can significantly impact your financial planning. Here's a step-by-step guide to help you get started.
1
Visit the North Dakota University System website
Start by exploring the North Dakota University System (NDUS) website, which provides a list of state-sponsored scholarships and grants. This resource is invaluable for finding financial aid opportunities exclusive to North Dakota residents.
2
Consult your school's financial aid office
Arrange a meeting with your school's financial aid office to discuss scholarships and grants available in North Dakota. They can provide you with a curated list of opportunities and tips on making your application more compelling.
3
Explore local community groups and organizations
Look into local community groups, religious organizations and businesses in North Dakota that offer scholarships. These local scholarships often have fewer applicants, increasing your chances of receiving an award.
4
Use North Dakota scholarship search platforms
Platforms like the North Dakota Community Foundation offer various scholarships for North Dakota residents. Create a profile, and the platform will match you with scholarships you're eligible for, saving you valuable search time.
5
Prepare required documents
Compile all necessary documents, such as your academic transcripts, financial need statements and letters of recommendation. Make sure to read each scholarship or grant's specific requirements to tailor your application accordingly.
6
Submit applications
After gathering all your materials, submit your applications according to each scholarship or grant's guidelines. Keep a record of all submissions and set reminders for upcoming deadlines to ensure you maximize your opportunities for financial aid.
The Impact of Student Loans on Credit
Student loans play a pivotal role in shaping your credit score, which is a numerical representation of your creditworthiness. They appear on your credit report as installment loans and can either elevate or tarnish your credit score depending on your payment behavior. Your credit score, in turn, affects your ability to secure other loans, rent an apartment or even land certain jobs.
Making your student loan payments on time is crucial for maintaining and improving your credit score. Each on-time payment is a positive mark on your credit history, which lenders use to gauge your reliability. Conversely, late payments can quickly erode your credit score, making future financial endeavors more challenging and expensive due to higher interest rates.
Defaulting on a student loan is a financial calamity that can wreak havoc on your credit score. A default is a severe negative entry on your credit report. It can lead to a domino effect of financial woes, including increased interest rates on existing credit and difficulty securing new credit. Moreover, a default can result in your lender sending your loan to collections, adding another negative entry to your credit report and further complicating your financial life.
Frequently Asked Questions
In North Dakota, where the educational opportunities are as expansive as the Great Plains, questions about student loans are bound to arise. We provided some valuable insights by answering the most frequent questions about student loans in the Peace Garden State.
About Christopher Boston
---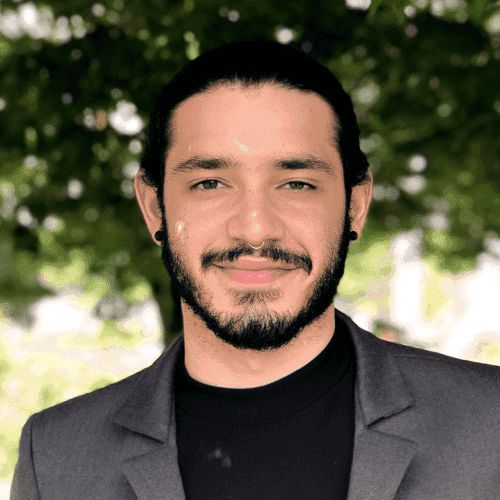 ---