With the costs of higher education soaring in North Carolina, students and their families alike are hard-pressed to make financially wise choices when securing loans. Depending on your particular needs and circumstances, the best option for you could vary.
MoneyGeek found that College Ave provides the best student loans in North Carolina. Earnest is an excellent choice for students who want the lowest interest rates, while Ascent is ideal for those with bad credit. MPower Financing offers the best deals for international students, while Discover is preferable for students who need a co-signer.
Understanding Student Loans
Student loans are more than just borrowed money; they're a gateway to opportunities, enabling you to afford a higher education that might otherwise be out of reach. You borrow a specific amount, which accrues interest over time, and you must pay it back, typically starting six months after graduation. The repayment terms can vary, with some plans allowing you to adjust payments based on your income.
Before pursuing an application, it helps to understand your two options for student loans:
Federal student loans: Funded by the U.S. government, federal student loans often have lower interest rates and offer repayment plans based on your income. They also come with the opportunity for loan forgiveness under specific conditions.

Private student loans: Private student loans are offered by private financial institutions and usually require a good credit score for eligibility. They tend to have higher interest rates and less lenient repayment options.
Knowing the differences between federal and private student loans is like having a financial GPS for your educational journey. Federal loans are generally safer, offering lower interest rates and more flexible repayment options. Private loans can be the right choice under certain circumstances, but require a keen understanding of their terms to avoid potential pitfalls.
Best Private Student Loans in North Carolina
Private student loans are loans for educational expenses offered by private financial entities rather than the federal government. These loans can be a good fit when you've exhausted your federal loan options or need to cover additional costs like specialized equipment or internships related to your field of study.
One of the benefits of private student loans is that they can be customized to fit your specific financial needs, often providing funds quickly when time is of the essence. However, the drawbacks can be significant. Private loans usually have higher interest rates, and the repayment terms are generally less flexible than federal loans. There's also the risk of hidden fees and penalties for late payments.
It's crucial to understand the terms of your loan agreement, including any clauses that might trigger penalties or changes in interest rates. This will help you make a more informed borrowing decision and avoid unexpected surprises.
Best Overall
---

4.44% - 15.99%

Fixed APR Range

5.09% - 15.99%

Variable APR Range

$1,000 minimum, no maximum

Loan Amount Range

Not required

Co-signer

---
Best With Lowest Interest Rates
---

4.43% - 14.90%

Fixed APR Range

5.32% - 16.20%

Variable APR Range

$1,000 up

Loan Amount Range

Allowed

Co-signer

---
Best for Those With Bad Credit
---

4.36%–14.08%

Fixed APR Range

1.47%–11.31%

Variable APR Range

$2,001–$200,000

Loan Amount Range

Non-U.S. citizens and temporary residents

Co-signer

---
Best for Parents
---

Starts at 7.54%

Fixed APR Range

Not Specified

Variable APR Range

Up to the total cost of attendance

Loan Amount Range

Optional

Co-signer

---
Best for International Students
---

13.72% – 15.01%

Fixed APR Range

Not Specified

Variable APR Range

$2,001 up to $100,000

Loan Amount Range

Not required

Co-signer

---
Best for Those That Need a Co-signer
---

3.99%–11.59%

Fixed APR Range

1.79%–11.09%

Variable APR Range

$1,000 up to 100% of college expenses

Loan Amount Range

Optional

Co-signer

---
Federal Student Loans in North Carolina
Federal student loans are loans provided by the U.S. government to help students cover the costs of college or graduate school. These loans offer a host of benefits that can make them a more attractive option than private loans, such as:
Lower interest rates: Federal loans typically have interest rates that are not only lower but also fixed. This means you won't have to worry about fluctuating rates that can increase your monthly payments and the total loan cost.

Flexible repayment plans: Federal student loans offer repayment plans that can be adjusted based on your income and family size. This adaptability can make your financial planning more straightforward and less stressful, especially in the early years of your career.

No credit check required: Most federal student loans don't require a credit check, making them accessible to students who haven't had the chance to build a credit history. This opens doors to higher education that might otherwise be closed.

Loan consolidation: Federal loans can be combined into a single loan with a fixed interest rate based on the average of the loans being consolidated. This can simplify your finances by giving you just one monthly payment to track.
How to Apply for Federal Student Loans in North Carolina
Embarking on the journey to higher education often involves navigating the world of federal student loans. While the application process may seem like a maze, it's actually a well-marked path when you know the right steps to take.
1
Gather required documents
Before you dive into the application, assemble all the necessary documents. This includes your Social Security number, tax returns and details about your family's financial situation. Having these documents ready will make filling out the Free Application for Federal Student Aid (FAFSA) more efficient and accurate.
2
Fill out the FAFSA
The FAFSA is your key to unlocking federal financial aid. It's an online form that assesses your financial situation to determine your eligibility for federal loans. Complete it carefully and accurately to ensure you qualify for the maximum amount of aid.
3
Review your Student Aid Report
After submitting your FAFSA, you'll receive a Student Aid Report (SAR). This report summarizes your FAFSA information and includes your Expected Family Contribution (EFC). Review the SAR for any errors and to understand how much your family is expected to contribute to your education.
4
Assess financial aid offers
Upon receiving college acceptance letters, you'll also get financial aid offers. These offers outline the federal loans you qualify for. Carefully read the terms and conditions of each loan offer to make an informed decision.
5
Accept or decline loan offers
You'll need to formally accept or decline the federal loan offers. Only borrow what you need, as these loans accrue interest. This step is usually completed through your college's financial aid portal.
6
Complete entrance counseling
Federal loans require you to undergo entrance counseling before disbursement. This online tutorial ensures you understand your loan terms and repayment responsibilities. It's a mandatory step that must be completed before you start classes.
7
Sign the Master Promissory Note
The last step is signing the Master Promissory Note (MPN), a legal agreement between you and the federal government. This document outlines your commitment to repay the loan and any accrued interest. Read it carefully and sign it; your loan funds will then be disbursed to your school.
The Types of Federal Student Loans Available in North Carolina
Federal student loans come in various types, each designed to meet different financial needs and educational scenarios. Understanding these options can help you choose the most suitable loan for your situation.
Direct Subsidized Loans: These loans are tailored for undergraduate students with financial need. The government pays the interest on the loan during in-school, grace or deferment periods, reducing the overall loan cost. However, borrowing limits vary depending on your academic year and whether you're a dependent or independent student.

Direct Unsubsidized Loans: Open to both undergraduate and graduate students, these loans don't require proof of financial need. You're responsible for paying all the interest, which starts accruing from the day the loan is disbursed. This can add up over time, especially if you choose not to make interest payments while in school.

Direct PLUS Loans: These loans are aimed at graduate students and parents of dependent undergraduates. They require a credit check and come with higher interest rates, but they allow you to borrow up to the total cost of attendance. This can help cover additional expenses but should be approached cautiously due to their higher cost.

Direct Consolidation Loans: If you're juggling multiple federal student loans, a Direct Consolidation Loan can combine them into one loan with a single monthly payment. The interest rate is a fixed rate, calculated as the weighted average of the interest rates of consolidated loans. This can make repayment more manageable, but you may lose some borrower benefits like certain repayment options.
Student Loan Forgiveness in North Carolina
Student loan forgiveness is a financial program that allows eligible borrowers to have some or all of their student loans canceled, often in exchange for specific types of employment or service in high-need areas.
In North Carolina, there are several programs tailored to meet the needs of professionals like health care professionals and public service workers, aiming to both alleviate student loan debt and address workforce shortages in critical sectors.
NORTH CAROLINA STATE LOAN REPAYMENT PROGRAM (SLRP)
The North Carolina State Loan Repayment Program (SLRP) targets health care professionals willing to work in Health Professional Shortage Areas (HPSAs) within the state. Eligible professionals can receive up to $50,000 in loan repayment for a minimum of a three-year service commitment.
To qualify, you must be a health care provider in a discipline that is eligible for the program and commit to working in an HPSA. The application process typically includes completing the SLRP Eligibility Questionnaire Link to determine eligibility and submitting the SLRP application from Redcap once deemed eligible.
PUBLIC SERVICE LOAN FORGIVENESS (PSLF) PROGRAM
The Public Service Loan Forgiveness (PSLF) Program is available to North Carolina state employees who work in qualifying public service jobs. After making 120 qualifying monthly payments under an income-driven repayment plan, the remaining balance of your federal student loan is forgiven.
To be eligible, you must be employed full-time by a qualifying public service employer, which includes government organizations and certain nonprofit organizations. The application process involves submitting the Employment Certification Form annually or when you change employers, along with proof of your 120 qualifying payments.
Tips for Managing Student Loans
Navigating the world of student loans can be daunting, but effective loan management is crucial for financial stability. The choices you make now can have long-lasting implications. Here are some tips to help you manage your student loans wisely.
Borrow only what you need

When taking out student loans, it's crucial to remember that you're not just borrowing money — you're also accruing interest on that amount. Borrow only what you need for tuition and essential living expenses to minimize the long-term financial impact. Excess borrowing can lead to a debt spiral that will be hard to escape.

Understand the grace period

Following graduation, there is typically a grace period, typically lasting about six months, during which you are not obligated to make loan payments. While it may seem like a break, it's actually a critical time to plan your repayment strategy. Assess your financial situation and explore repayment options during this period.

Making payments on your student loans during your academic years or the grace period can significantly impact the total cost of the loan. These payments can counteract the interest that's building up, making your future repayment less daunting. It's a strategic move that can save you money in the long run.

Keep track of loan documents and due dates

Managing student loans involves juggling various documents and payment schedules. Use specialized loan management software or apps to organize your loan information. This will help you stay on top of due dates, avoid late fees and be aware of any changes to your loan terms.
Scholarships and Grants as Alternatives
Scholarships and grants are financial aid options that come without the strings of repayment. Scholarships are generally merit-based, rewarding academic prowess or specific skills, while grants are often allocated based on financial need or particular demographic criteria.
The benefits of scholarships and grants are far-reaching. They offer a sense of financial freedom, enabling you to engage more in your educational experience without the distraction of looming loan repayments. Both scholarships and grants can dramatically reduce or even eliminate the need for loans, which often come with restrictive terms and the added cost of interest.
Applying for scholarships and grants is a pivotal part of your educational journey, especially in North Carolina, where there are numerous state-specific opportunities. Knowing how to navigate this process can significantly ease your financial burden. Here are some steps to help you along the way.
1
Explore the College Foundation of North Carolina website
Begin your search by visiting the College Foundation of North Carolina (CFNC) website, which offers a comprehensive list of scholarships and grants tailored for North Carolina residents. This platform is a one-stop shop for state-specific financial aid. It provides detailed information on eligibility and application procedures.
2
Consult your school's financial aid office
Schedule a consultation with your school's financial aid office to discuss North Carolina-specific scholarships and grants. They can offer personalized guidance based on your academic record and financial situation, helping you identify the most promising opportunities.
3
Check local community organizations
Investigate local community organizations, churches and businesses in North Carolina that offer scholarships. These local opportunities often have less competition and can provide substantial financial support, making them valuable resources.
4
Prepare application materials
Gather all the required documents, such as academic transcripts, financial need assessments and letters of recommendation. Each scholarship or grant will have unique requirements, so pay close attention to the guidelines.
5
Submit applications
Once you've prepared all your materials, proceed to submit your applications. Keep a detailed record of each submission and set reminders for upcoming deadlines to ensure you don't miss any opportunities.
The Impact of Student Loans on Credit
Student loans are a significant financial responsibility that can either bolster or undermine your credit score. Your credit score is calculated based on various factors, including your debt-to-income ratio and payment history. Student loans contribute to both, making them a critical element in your financial landscape.
Paying your student loans on time is more than just fulfilling a contractual obligation; it's a critical step in building a robust credit history. Timely payments can positively influence your credit score, making it easier to qualify for other types of loans or credit cards in the future. It can also affect other aspects of your life, such as passing background checks for job applications or securing a rental agreement.
Defaulting on your student loans is a financial misstep with long-lasting repercussions. It leads to a sharp decline in your credit score and triggers a series of adverse outcomes, like increased loan balances due to late fees and interest. This can make it exceedingly difficult to recover financially and can even lead to legal consequences, including asset seizure.
Frequently Asked Questions
North Carolina is known for its diverse educational landscape, from the esteemed universities in the Research Triangle to smaller liberal arts colleges. But with this variety comes a host of questions about student loans. We tackled some of those questions head-on, providing you with the information you need to make informed decisions in the Tar Heel State.
About Christopher Boston
---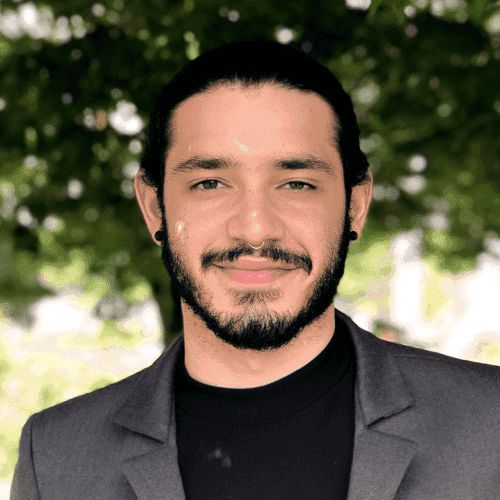 ---