With higher education costs rising in New Hampshire over the years, it's becoming more challenging for many students to afford college. However, the best student loans in New Hampshire are available to help you reach your educational goals.
Based on MoneyGeek's research, College Ave offers the best overall student loans in the Granite State. Earnest is the best option for the lowest interest rates, whereas Ascent is excellent for those with bad credit. MPower Financing is ideal for international students, while Discover is preferable for students who need a co-signer.
Understanding Student Loans
Student loans are specialized financial products aimed at helping students afford the costs of higher education. They provide the means to pay for everything from tuition to living expenses, acting as a bridge to academic success.
The process of a student loan includes borrowing a set amount, which then accrues interest. This interest is essentially a fee for using the lender's money. Repayment of both the principal and interest begins after educational pursuits are completed, with options to suit various financial circumstances.
Student loans have two primary categories:
Federal student loans: Provided by the government, federal student loans often present opportunities for lower interest rates, grace periods and even loan forgiveness in certain circumstances.

Private student loans: Private student loans are offered by banks, credit unions and other lending institutions. Although sometimes more customizable, they typically carry higher interest rates and lack the borrower protections found in federal loans.
Knowing the differences between federal and private student loans helps you make an educated choice, aligning your loan with your financial reality and educational aspirations. Keep in mind that it's not just about borrowing money; it's about choosing the right tool to invest in your future.
Best Private Student Loans in New Hampshire
Private student loans are lending products offered by banks or other financial institutions to help students finance their education. When federal aid is insufficient to cover the full scope of educational expenses, private student loans may become an appealing option. They can provide the necessary funds to bridge the gap between federal aid and the total cost of attendance, allowing students to continue their studies without financial hindrance.
Although private student loans offer the possibility of fixed or variable interest rates and the potential for a co-signer to help secure a lower rate, they have higher interest rates for those with less-than-stellar credit and limited deferment options and forgiveness programs. As such, it's essential to understand the terms before borrowing, as they can have a profound impact on your financial stability.
Best Overall

---

4.44% - 15.99%

Fixed APR Range

5.09% - 15.99%

Variable APR Range

$1,000 minimum, no maximum

Loan Amount Range

Not required

Co-signer

---
Best With Lowest Interest Rates

---

4.43% - 14.90%

Fixed APR Range

5.32% - 16.20%

Variable APR Range

$1,000 up

Loan Amount Range

Allowed

Co-signer

---
Best for Those With Bad Credit

---

4.36%–14.08%

Fixed APR Range

1.47%–11.31%

Variable APR Range

$2,001–$200,000

Loan Amount Range

Non-U.S. citizens and temporary residents

Co-signer

---
Best for Parents

---

Starts at 7.54%

Fixed APR Range

Not Specified

Variable APR Range

Up to the total cost of attendance

Loan Amount Range

Optional

Co-signer

---
Best for International Students

---

13.72% – 15.01%

Fixed APR Range

Not Specified

Variable APR Range

$2,001 up to $100,000

Loan Amount Range

Not required

Co-signer

---
Best for Those That Need a Co-signer

---

3.99%–11.59%

Fixed APR Range

1.79%–11.09%

Variable APR Range

$1,000 up to 100% of college expenses

Loan Amount Range

Optional

Co-signer

---
Federal Student Loans in New Hampshire
Federal student loans are loans provided by the government to support students in pursuing post-secondary education. They come with several benefits that can make them a preferred option for many students, including:
These loans often have interest rates that are set by law and are typically lower than private loan rates. Lower interest rates mean reduced borrowing costs, making education more affordable in the long term.

Federal student loans offer a variety of repayment plans, including options that adjust payments based on income. This flexibility ensures that repayment aligns with a borrower's ability to pay, reducing financial strain.

Access without credit history

Most federal student loans don't require a credit history, making them accessible to a broader range of students. This inclusivity ensures that lack of credit doesn't hinder educational opportunities.

Loan forgiveness opportunities

Certain federal loans offer forgiveness for those working in public service or teaching. This benefit can erase student loan debt, rewarding those who dedicate their careers to serving others.

Grace period after graduation

A grace period is often included with federal loans, allowing a temporary reprieve from payments after finishing school. This time can be vital for graduates to find employment and settle into their post-school lives.
How to Apply for Federal Student Loans in New Hampshire
Federal student loans are a primary source of financial aid for many students pursuing higher education. With benefits like lower interest rates and flexible repayment plans, they are often a preferred choice. Here's a comprehensive guide to help you through the application process.
1
Gather necessary information
Gather all necessary financial documents, including tax returns, W-2s and bank statements. Make sure you also have your Social Security number and other personal identification information prepared. If you're a dependent student, you'll also need your parents' financial information.
2
Complete the Free Application for Federal Student Aid
Access the Free Application for Federal Student Aid (FAFSA) form online and fill it out with accurate financial and personal details. This form is essential for determining your eligibility for federal financial aid, including loans and grants.
3
Review your Student Aid Report
After processing the FAFSA, you'll receive the Student Aid Report (SAR), summarizing your potential financial aid. It includes your Expected Family Contribution (EFC), a key factor in determining your aid package. Make sure to verify all information in the SAR and correct any errors promptly.
4
Accept the loan offer
Your school will send a financial aid offer, including federal student loans you qualify for. Carefully review the loan types, amounts and terms to determine what best suits your needs. Once you've decided, accept the loan through your school's financial aid portal, borrowing only what you need.
5
Sign the Master Promissory Note and complete entrance counseling
The Master Promissory Note is a legal agreement to repay the loan, and entrance counseling ensures you understand your obligations. Both are typically completed online and are mandatory for receiving the loan.
6
Monitor the disbursement of funds
Federal loan funds are sent directly to your school to pay for tuition, fees and other charges. Any remaining funds will be disbursed to you for other educational expenses. Stay in touch with your school's financial aid office to ensure a smooth disbursement process.
The Types of Federal Student Loans Available in New Hampshire
There are four main types of federal student loans, each catering to different needs and situations. Understanding them can guide students and parents in making the best financial decisions.
Direct Subsidized Loans: Available to undergraduate students with financial need, Direct Subsidized Loans have the interest paid by the government while the student is in school and during other specified periods. This feature helps minimize the total loan cost, making it a valuable option for those who qualify.

Direct Unsubsidized Loans: Open to undergraduate, graduate and professional students, Direct Unsubsidized Loans don't require proof of financial need. Interest accumulates immediately after the disbursement date, and the borrower is responsible for paying it.

Direct PLUS Loans: Direct PLUS Loans serve graduate or professional students and parents of dependent undergraduates, offering additional funding when needed. These loans can cover the total cost of education minus other financial aid. However, a credit check is required to qualify.

Direct Consolidation Loans: This type of loan allows borrowers to combine several federal loans into one, simplifying the repayment process. While it may offer new repayment options, it can also alter the benefits of the original loans. Understanding the new terms is vital to ensure they align with your financial strategy.
Student Loan Forgiveness in New Hampshire
Student loan forgiveness is a provision that allows a borrower to have part or all of their student loan debt canceled, usually in exchange for fulfilling specific commitments like working in a particular field or community. It's a significant opportunity that can ease the financial burden of student loans for those who qualify.
In New Hampshire, tailored programs offer student loan forgiveness to individuals in certain professions or sectors. These include:
1
New Hampshire State Loan Repayment Program
The New Hampshire State Loan Repayment Program is designed to attract health care professionals to medically underserved areas within New Hampshire. It offsets educational loans for up to $75,000 for eligible professionals completing a service obligation for a certain period.
To qualify, applicants must be licensed health care professionals and ready to begin clinical practice at an eligible practice site after contract signing. The application process includes submitting a detailed application through the New Hampshire Department of Health and Human Services.
2
Public Service Loan Forgiveness (PSLF) Program
Although the Public Service Loan Forgiveness (PSLF) Program is a federal program, public service workers in New Hampshire can still qualify. It forgives the remaining balance on federal student loans after eligible borrowers make 120 qualifying monthly payments under an approved repayment plan.
Eligibility requirements include being employed full-time in a qualifying public service role and having Direct Loans. Those interested can apply through the U.S. Department of Education.
Tips for Managing Student Loans
Student loans are often a necessary part of financing higher education, but they require responsible management. Here's a set of essential tips to help in managing student loans:
Borrow only what's necessary

Borrowing more than what's needed can lead to a challenging repayment process, as loans must be paid back with interest. To prevent over-borrow and make the repayment phase more manageable, evaluate your educational expenses and determine the exact amount you need.

Understand the grace period

Most student loans offer a grace period after graduation, a temporary halt in payments to ease the transition into the workforce. This time can be a valuable opportunity to establish financial stability before repayments begin. Understanding the specifics of the grace period to help ensure that the repayment process starts smoothly.

Making payments on student loans during school or within the grace period can have a positive impact on the overall loan cost. These payments, even if small, can reduce the amount of interest that accumulates, saving money in the long term. Additionally, early payments foster a sense of financial control and can ease the transition into the regular repayment schedule.

Keep track of loan documents and payment schedules

Keeping a clear record of loan documents and payment schedules is fundamental to successful loan management. Utilize organizational tools or apps to assist in tracking payment deadlines and maintain a clear financial picture. Plus, regular monitoring helps avoid missed payments and keep the repayment process on track.
Scholarships and Grants as Alternatives
Scholarships and grants are forms of financial aid that differ fundamentally from student loans. While loans are borrowed money that must be repaid, often with added interest, scholarships and grants do not carry this obligation. Scholarships are typically merit-based, whereas grants are usually need-based.
This lack of debt obligation enables students to explore educational paths without the constant concern of accumulating interest and future financial burdens. It's a pathway to education that encourages ambition and creativity without the shadow of financial pressure.
For students in New Hampshire, here are some strategies to find and apply for scholarships and grants:
1
Connect with your college's financial aid office
If you're enrolled in a New Hampshire college or university, your financial aid office is a valuable resource. They can direct you to scholarships and grants that are specific to your institution or academic field, providing personalized guidance.
2
Explore New Hampshire state scholarships and grants
The New Hampshire Charitable Foundation administers various scholarships for New Hampshire residents. Visit their website to explore options tailored to students in the state, offering a localized approach to financial support.
3
Utilize online scholarship search tools
Platforms like Scholarship.com and College Board offer searchable databases that can be filtered for New Hampshire-specific opportunities. By entering your details, you can receive a curated list of scholarships and grants that match your profile.
4
Complete the FAFSA for federal grants
Don't overlook federal grants by completing the FAFSA. This application is key to accessing federal financial aid, including grants that don't require repayment and are applicable to students in New Hampshire.
5
Submit carefully crafted applications
Each scholarship or grant will have its unique application process. Carefully follow the instructions, providing all required documents, essays or references. Personalize your application to the specific opportunity, emphasizing how you meet the criteria, and ensure that you submit it by the deadline.
The Impact of Student Loans on Credit
Student loans play a significant role in shaping a student's credit score. From the moment a loan is taken out, it becomes a factor in calculating of the borrower's credit score. The handling of that loan, particularly the punctuality of payments, can either enhance or diminish your credit score. Making loan payments on time is a positive financial behavior that credit bureaus reward with a higher credit score.
Conversely, failing to make payments on time can lead to a situation that every borrower wants to avoid: loan default. This can cause a sharp decline in the credit score, limiting access to future credit and potentially affecting other aspects of life, such as employment opportunities. The shadow of default can also linger for years on a credit report, serving as a stark reminder of the importance of timely payments and responsible borrowing.
Frequently Asked Questions (FAQs)
The process of selecting and managing student loans in New Hampshire can lead to many questions. We answered some of your most commonly asked questions to provide valuable insights.
About Christopher Boston
---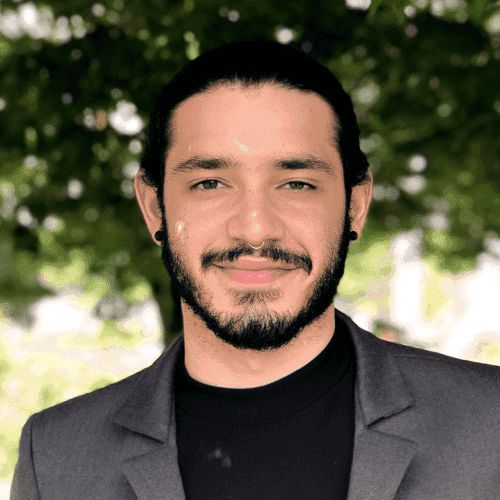 ---