The glitz and glamor of Nevada's famous cities may be dazzling, but the rising costs of higher education in the Silver State are casting a shadow on many students' dreams. Fortunately, the best student loans in Nevada can be the key to unlocking your educational aspirations.
MoneyGeek found that PNC offers the best overall student loans in Nevada. Earnest is our top pick for the lowest interest rates, while Funding U is the best option for those with bad credit. International students may consider Ascent, while those who need a co-signer may get the best deal from College Ave.
Understanding Student Loans
Student loans are financial lifelines that enable many to pursue higher education. They provide the necessary funds to cover expenses like tuition, room and board, bridging the financial gap that might otherwise prevent college attendance.
Understanding how a student loan works is key to managing it effectively. It involves borrowing a sum of money that must be paid back with interest. This interest is a percentage of the loan that accrues over time, representing the cost of using the lender's money. Repayment typically starts after leaving school, with various options to match different financial needs.
The two main types of student loans are:
Federal student loans: Federal student loans are backed by the government and usually provide benefits like income-driven repayment plans and forgiveness programs.

Private student loans: Private student loans, provided by banks, credit unions or financial institutions, may have stricter criteria, higher interest rates and less repayment flexibility.
By understanding the differences between federal and private student loans, you can select the option that fits your needs and financial capabilities, making your path to higher education smoother and more financially secure.
Best Private Student Loans in Nevada
Private student loans are funds provided by non-governmental entities such as banks and financial institutions to assist students in paying for college. These loans can be an attractive solution for students who find that federal aid doesn't cover all their educational expenses. They can supplement federal loans, providing the additional funds needed to cover tuition, books and living expenses.
With private student loans, there's the potential for competitive interest rates for borrowers with solid credit and the ability to borrow larger amounts if needed. However, they typically come with variable interest rates that may increase over time and potentially stringent repayment terms. Understanding the terms before borrowing is crucial, as these loans can have long-lasting implications on your financial well-being.
Best Overall

---

2.99%–9.89%

Fixed APR Range

1.09%–8.19%

Variable APR Range

$1,000–$50,000

Loan Amount Range

Allowed

Co-signer

---
Best With Lowest Interest Rates

---

4.43% - 14.90%

Fixed APR Range

5.32% - 16.20%

Variable APR Range

$1,000 up

Loan Amount Range

Allowed

Co-signer

---
Best for Those With Bad Credit

---

6.99% – 12.49%

Fixed APR Range

7.49% – 12.99%

Variable APR Range

$3,001 up to $20,000

Loan Amount Range

Not required

Co-signer

---
Best for Parents

---

3.99%–11.59%

Fixed APR Range

1.79%–11.09%

Variable APR Range

$1,000 up to 100% of college expenses

Loan Amount Range

Optional

Co-signer

---
Best for International Students

---

4.36%–14.08%

Fixed APR Range

1.47%–11.31%

Variable APR Range

$2,001–$200,000

Loan Amount Range

Non-U.S. citizens and temporary residents

Co-signer

---
Best for Those That Need a Cosigner

---

4.44% - 15.99%

Fixed APR Range

5.09% - 15.99%

Variable APR Range

$1,000 minimum, no maximum

Loan Amount Range

Not required

Co-signer

---
Federal Student Loans in Nevada
Federal student loans are part of the U.S. Department of Education's financial aid offerings, designed to assist students in funding their higher education. They often include benefits such as:
The interest rates on federal loans are often fixed and generally lower than those of private loans. This ensures predictable payments and can lead to significant savings over the life of the loan.

Flexible repayment options

Federal student loans provide different repayment plans, including options that tie monthly payments to income. They can ease the financial burden on borrowers, particularly those in lower-paying careers or facing economic hardships.

Subsidized interest for eligible borrowers

Some federal student loans offer subsidized interest, meaning the government pays the interest while the student is in an in-school or deferment period. This can reduce the overall debt load upon graduation, making repayment more manageable.

Potential for loan forgiveness

Various federal loan forgiveness programs exist for those working in public service or other qualifying fields. These programs can alleviate the financial burden by canceling part or all of the debt under specific conditions.

Deferment and forbearance options

Federal loans often allow for temporary postponement of payments during difficult financial times. This can provide essential breathing room for borrowers facing temporary financial challenges.
How to Apply for Federal Student Loans in Nevada
Federal student loans are a vital resource for many students looking to finance their education. The application process, while thorough, is designed to be user-friendly. Here's a step-by-step guide to help you navigate the application process.
1
Fill out the Free Application for Federal Student Aid
Start by completing the Free Application for Federal Student Aid (FAFSA) form online, which is the gateway to all federal financial aid. You must provide information about your financial situation, including income, assets and family size. Gather necessary documents like tax returns and bank statements beforehand to ensure accuracy in your application.
2
Review your Student Aid Report
The SAR is sent to you after the FAFSA is processed; it summarizes your eligibility. It includes vital information like your Expected Family Contribution (EFC), which determines your financial aid package. Check the SAR thoroughly for any inaccuracies, as mistakes can affect your aid eligibility.
3
Understand your loan options
Explore the various federal loan types available to you. Consider factors like interest rates, loan limits and eligibility criteria. Don't hesitate to seek assistance from your school's financial aid office to clarify any uncertainties and find the best option for your needs.
4
Accept your financial aid offer
Your school will send a financial aid offer detailing the loans and other aid you qualify for. Review this offer carefully, understand all terms and conditions and accept the loan if it meets your requirements. Remember, you can choose to borrow less than the offered amount to minimize your debt.
5
Sign the Master Promissory Note (MPN) and complete entrance counseling
The Master Promissory Note (MPN) is a binding legal document that you must sign to receive the loan, outlining your agreement to repay. Meanwhile, entrance counseling helps you comprehend the obligations of borrowing a federal student loan. Both of these steps can be completed online.
6
Wait for the disbursement of funds
Federal loan funds are typically sent directly to your school to cover tuition and related fees. Any leftover funds will be given to you for other educational expenses. It's best to maintain open communication with your financial aid office to confirm the disbursement schedule and address any concerns.
The Types of Federal Student Loans Available in Nevada
Federal student loans are a vital resource for many pursuing higher education. They come in different forms, each with unique features and benefits.
Direct Subsidized Loans: These loans are tailored to undergraduate students with demonstrated financial need. The government pays the interest during certain periods, reducing the overall debt. This can be a financially advantageous option for eligible students.

Direct Unsubsidized Loans: Direct Unsubsidized Loans are accessible to undergraduate, graduate and professional students without the requirement to demonstrate financial need. Interest begins accruing immediately, with the borrower responsible for all interest charges.

Direct PLUS Loans: These loans are designed for graduate students, professional students and parents of dependent undergraduates. The amount borrowed can cover the total cost of attendance, minus other aid, but requires a credit check. As such, this option is ideal for those with strong credit standing.

Direct Consolidation Loans: Direct Consolidation Loans enable borrowers to merge multiple federal loans into one, potentially simplifying repayment. Consolidating may also provide access to different repayment options. However, it can change the terms of the original loans.
Student Loan Forgiveness in Nevada
Student loan forgiveness is a financial provision where a portion or all of a borrower's student loan debt is canceled. This relief is typically granted in exchange for fulfilling specific commitments, such as working in a particular profession or region for a set duration.
In Nevada, there are specialized programs that offer student loan forgiveness to individuals working in particular fields or sectors, including:
1. Pennington Rural Health Services Loan Repayment Program (PRHSLRP) By incentivizing healthcare professionals to work in Nevada's rural regions, the Pennington Rural Health Services Loan Repayment Program (PRHSLRP) helps bridge the healthcare gap in underserved communities, ensuring that residents have access to essential medical services. Eligible healthcare providers can receive loan repayment assistance up to $40,000 annually.
To qualify, applicants must be licensed healthcare professionals, such as physicians, nurses or mental health providers. They must also commit to working in a designated rural or underserved area in Nevada for a specified period.
2. Public Service Loan Forgiveness (PSLF) Program Public service workers in Nevada, such as government employees or those working in qualifying nonprofit organizations, may be eligible for the Public Service Loan Forgiveness (PSLF) Program. After making 120 qualifying payments while working full-time for an eligible employer, individuals can have the remaining balance on their Direct Loans forgiven.
Eligibility criteria include being employed full-time in a qualifying public service role and enrolled in a qualifying repayment plan. Those interested may apply for PSLF through the Education Department after making 120 qualifying payments.
Tips for Managing Student Loans
The journey through higher education often involves navigating the world of student loans. Understanding how to manage these loans effectively is key to achieving financial stability during and after college. Here are some essential tips to guide you:
Only borrow what you need

Student loans are a commitment to future repayment, often with interest, so it's crucial to borrow only what's necessary. Analyzing and aligning your financial needs with your educational costs can prevent over-borrowing. Keep in mind that responsible borrowing sets the stage for a smoother repayment experience, reducing financial stress down the line.

Understand the grace period

Many student loans provide a grace period after graduation, a temporary pause before the repayment process begins. This time can be used to secure employment and prepare for repayment. Understanding the length and terms of the grace period ensures a seamless transition into the next phase, avoiding unexpected challenges.

Paying your student loans during school or the grace period is a strategic move to lower the total loan cost. These early payments can reduce the accruing interest, leading to substantial savings over the life of the loan. By adopting this practice, you can make the eventual repayment process more comfortable.

Keep track of loan documents and payment schedules

Managing your student loans requires keeping track of all relevant documents and payment schedules. Create a digital or physical system to organize this information and ensure that you meet all payment deadlines.
Scholarships and Grants as Alternatives
Unlike loans, which are funds lent to students that must be repaid with interest, scholarships and grants are essentially gifts. Scholarships are usually awarded for achievements such as academic excellence or athletic prowess, while grants are often allocated based on financial need.
Without repayment obligations, scholarships and grants enable students to further their education without the burden of future debt, allowing them to concentrate on learning and personal growth.
To find and secure scholarships and grants in Nevada, consider taking the following steps:
1
Consult your college's financial aid office
If you're attending a college or university in Nevada, the financial aid office is an excellent starting point. They can provide information on scholarships and grants specific to your institution or academic program. Engaging with them early on can open doors to opportunities tailored to your needs.
2
Explore Nevada state-specific opportunities
4
Complete the FAFSA for federal grants
The FAFSA is essential for accessing federal grants. Completing this application can qualify you for federal financial aid, including the Pell Grant, which does not require repayment.
5
Submit thoughtful applications
Each scholarship or grant will have its unique application requirements. Follow the instructions meticulously, providing all necessary documents, essays or references. Customize your application to the particular opportunity, highlight how you meet the criteria and submit it by the specified deadline.
The Impact of Student Loans on Credit
The relationship between student loans and credit is a complex but vital aspect of personal finance for many students. When a student borrows money through a loan, it becomes a part of their financial record. How they handle that loan significantly impacts their credit score.
Making payments on time is not just a matter of fulfilling a contractual obligation; it's a way to build a positive credit history. Consistent, on-time payments reflect well on a borrower's reliability and can enhance their credit score, facilitating better terms for future borrowing.
However, the failure to make payments on time can lead to a situation known as loan default. Defaulting on a student loan is a serious matter that can have long-lasting effects on a person's credit. It can cause a substantial drop in your credit score, hindering your ability to obtain future credit, whether for a credit card, a car loan or a mortgage.
Frequently Asked Questions
For many, student loans are a critical aspect of higher education financing. With various options, terms and conditions, it's natural to have questions about how these loans work. We addressed some frequently asked questions about student loans in Nevada to help you make informed decisions about your academic future.
About Christopher Boston
---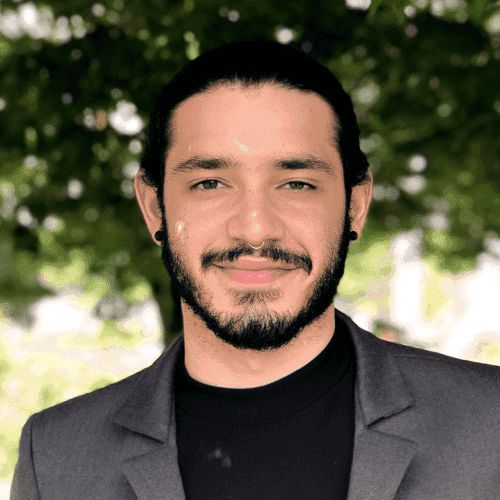 ---