With tuition costs in Nebraska soaring in recent years, the dream of attending college is becoming increasingly elusive for many aspiring students. Fortunately, the best student loans in Nebraska can be a lifeline, turning those academic dreams into reality.
According to MoneyGeek's research, Risla offers the best overall student loans in the Cornhusker State. College Ave is ideal for students who want the lowest interest rates, while Funding U is an excellent choice for those with bad credit. Discover is ideal for international students, whereas PNC is best for students who need a co-signer.
Understanding Student Loans
Student loans are financial tools specifically designed to support individuals in their pursuit of higher education. They fill the gap between tuition costs and what a student or family can afford, making college more accessible.
The mechanics of a student loan are straightforward but crucial to understand fully. You borrow a certain amount of money, often covering tuition, books and living expenses. This borrowed amount accrues interest over time, which is the cost of borrowing the money. Repayment begins after you graduate or if you drop below a certain number of credit hours, with various plans available to suit different financial situations.
Before taking out a student loan, it's important to familiarize yourself with the two different types:
Federal student loans: Federal student loans are funded by the government and often come with lower interest rates, more flexible repayment plans and additional protections that can be vital for students with uncertain financial futures.

Private student loans: Private student loans are provided by banks or other financial institutions. While they're more readily available, they may come with higher interest rates and stricter repayment terms.
Understanding the differences between federal and private student loans allows you to choose the option that best aligns with your financial situation and long-term goals, ensuring that your educational investment is a sound one.
Best Private Student Loans in Nebraska
Private student loans are financial products offered by banks, credit unions or other private lenders to help cover the costs of higher education. In situations where federal aid, scholarships and grants fall short of covering the total cost of education, private student loans might be a viable option. They can fill the financial gap, allowing students to pursue their educational goals without undue stress.
However, private student loans come with both advantages and drawbacks. On the positive side, they may offer higher borrowing limits and the possibility of interest rate discounts with a good credit score. On the negative side, they often have higher interest rates and fewer repayment options. Careful consideration and comparison of different private loan options ensure that you choose the one that best aligns with your needs and ability to repay.
Best Overall

---

2.99%–4.74%

Fixed APR Range

Not available

Variable APR Range

$1,500–$150,000

Loan Amount Range

Not required if borrower meets qualifications

Co-signer

---
Best With Lowest Interest Rates

---

4.44% - 15.99%

Fixed APR Range

5.09% - 15.99%

Variable APR Range

$1,000 minimum, no maximum

Loan Amount Range

Not required

Co-signer

---
Best for Those With Bad Credit

---

6.99% – 12.49%

Fixed APR Range

7.49% – 12.99%

Variable APR Range

$3,001 up to $20,000

Loan Amount Range

Not required

Co-signer

---
Best for Parents

Education Loan Finance (ELFI)

---

From 3.20%

Fixed APR Range

From 1.20%

Variable APR Range

Minimum of $1,000

Loan Amount Range

U.S. citizen or permanent resident

Co-signer

---

Education Loan Finance (ELFI)
Best for International Students

---

3.99%–11.59%

Fixed APR Range

1.79%–11.09%

Variable APR Range

$1,000 up to 100% of college expenses

Loan Amount Range

Optional

Co-signer

---
Best for Those That Need a Cosigner

---

2.99%–9.89%

Fixed APR Range

1.09%–8.19%

Variable APR Range

$1,000–$50,000

Loan Amount Range

Allowed

Co-signer

---
Federal Student Loans in Nebraska
Federal student loans are financial aid provided by the U.S. government to help students pay for college or career school. They often come with terms that can be more favorable than private loans, including:
Federal student loans typically offer lower interest rates than private student loans. This means that the overall cost of borrowing is reduced, allowing students to save money in the long run.

These loans offer various repayment options, including income-driven plans that base monthly payments on income and family size. This flexibility can make managing loan repayment more manageable and tailored to individual financial situations.

Loan forgiveness programs

Certain federal loans may qualify for forgiveness programs, which can lead to the cancellation of a portion or all of the loan, provided the borrower meets specific employment and payment criteria.

Many federal student loans don't require a credit check, making them accessible to students without an established credit history. This opens doors for those who might struggle to qualify for private loans.

Federal loans often include a grace period after graduation, during which payments are not required. This gives graduates time to secure employment and stabilize their finances before beginning repayment.
How to Apply for Federal Student Loans in Nebraska
Applying for federal student loans is a crucial step for many students seeking financial assistance for higher education. The process is systematic and requires careful attention to detail.
1
Complete the Free Application for Federal Student Aid
Begin by filling out the Free Application for Federal Student Aid (FAFSA) online at the official website. This form determines your eligibility for federal financial aid, including loans. Ensure that you have all necessary documents, such as tax returns and Social Security numbers, readily available to provide accurate information.
2
Review your Student Aid Report
After submitting the FAFSA, you'll receive a Student Aid Report summarizing your information. This report includes your Expected Family Contribution (EFC), which schools use to determine your financial aid package. Carefully review the SAR for any errors and make corrections if needed, as this will affect your aid eligibility.
3
Explore loan options
Research the different types of federal student loans available, understanding the terms and conditions of each loan type to determine which best suits your needs. You may consult your school's financial aid office for guidance on the most suitable loan options.
4
Accept the loan
Your school will send you a financial aid offer, including details of the federal student loans you're eligible for. Review the offer carefully, understand the terms and accept the loan if it meets your needs. Remember that you don't have to take the full amount offered; borrow only what you need.
5
Complete loan agreement and entrance counseling
You'll need to sign a Master Promissory Note (MPN), which outlines your commitment to repay the loan. If you're a first-time borrower, entrance counseling is required to ensure an understanding of the responsibilities and obligations of taking out a federal student loan. Both the MPN and entrance counseling can typically be completed online through your school's financial aid website.
6
Receive the funds
The federal loan funds will be disbursed directly to your school, covering tuition and other fees. Any remaining funds will be provided to you for other educational expenses, such as books and living costs. Stay in communication with your school's financial aid office to ensure a smooth disbursement process.
The Types of Federal Student Loans Available in Nebraska
Federal student loans come in various types to suit different needs. Understanding these types can help students and families make informed decisions about borrowing for college.
Direct Subsidized Loans: Direct Subsidized Loans are available to undergraduate students who demonstrate financial need. The U.S. Department of Education covers the interest while the student is in an in-school, grace or deferment period. This helps reduce the overall cost of the loan, making it an attractive option for those with significant financial need.

Direct Unsubsidized Loans: Unlike Subsidized Loans, Direct Unsubsidized Loans are accessible to more borrowers, including undergraduate, graduate and professional students. Financial need is not a requirement, but the borrower is responsible for paying all interest charges.

Direct PLUS Loans: Direct PLUS Loans are available to graduate or professional students and parents of undergraduate students. Applicants must not have an adverse credit history; the maximum loan amount is the cost of attendance minus any other financial aid received.

Direct Consolidation Loans: With a Direct Consolidation Loan, borrowers can combine multiple federal student loans into one loan with a single servicer. This can simplify repayment and provide access to alternative repayment plans. Still, it may also result in the loss of certain borrower benefits.
Student Loan Forgiveness in Nebraska
Student loan forgiveness refers to the cancellation of a portion or the entirety of a borrower's student loan debt. This cancellation is typically granted in exchange for the borrower meeting certain criteria, such as working in a specific profession or community for a set period.
In Nebraska, there are specific programs designed to offer student loan forgiveness to individuals in certain professions or sectors. These include:
1. Attracting Excellence to Teaching Program (AETP) The Attracting Excellence to Teaching Program (AETP) is a state-driven initiative designed to encourage talented individuals to pursue teaching careers within Nebraska's public schools. It offers financial assistance of up to $3,000 annually through forgivable loans to students enrolled in teacher education programs at an eligible Nebraska institution.
You must complete the AETP application form, available through participating Nebraska colleges and universities. You must also provide transcripts and other required documents to demonstrate eligibility, including proof of enrollment in a teacher education program.
2. Public Service Loan Forgiveness (PSLF) Program Public service workers in Nebraska, including government and nonprofit employees, may be eligible for the Public Service Loan Forgiveness (PSLF) Program. By committing to work in a qualifying public service role for a set number of years, individuals can have the remaining balance of their federal student loans forgiven.
To qualify, you must be employed full-time by a qualifying government or nonprofit organization, have federal Direct Loans and be enrolled in a qualifying repayment plan. After making 120 qualifying payments, you can apply for PSLF online through the Education Department.
Tips for Managing Student Loans
Loan management is a critical aspect of financial planning for college students and recent graduates. Balancing educational aspirations with financial realities requires careful consideration and strategic decision-making. Here are some essential tips to manage your student loans:
Only borrow what's necessary

Remember that student loans are not free money; they come with the obligation to repay, often with added interest. Assess your actual needs and borrow only what's essential to cover educational expenses. Doing so can prevent unnecessary financial strain in the future, allowing for a more manageable repayment process.

Understand the grace period

After graduation, most student loans offer a grace period, a set time when no payments are required. This period allows graduates to find employment and stabilize their financial situation. Being aware of the grace period's duration helps in planning the transition into the repayment phase without surprises.

Making payments on your student loans during school or the grace period can significantly reduce the overall cost. Even small payments can decrease the interest that accrues, leading to savings in the long run. This proactive approach fosters financial responsibility and can ease the burden once regular repayment begins.

Keep track of loan documents and payment schedules

Organizing and maintaining all loan documents, including payment schedules, is vital for successful loan management. Use digital reminders or financial management apps to keep up with payment deadlines. Consistent tracking ensures timely payments, avoiding late fees and maintaining a positive credit history.
Scholarships and Grants as Alternatives
Scholarships and grants are financial aid options that stand apart from student loans, primarily because they don't need to be repaid. While student loans are borrowed funds that accrue interest and must be paid back over time, scholarships are awarded based on merit and grants are provided based on financial need.
Since they don't need to be repaid, scholarships and grants allow students to focus on their studies without the looming pressure of future debt. This freedom from repayment can open doors to educational opportunities that might otherwise be out of reach, enabling students to pursue their academic goals without financial constraints.
To find and apply for scholarships and grants in Nebraska, it's essential to take the following steps:
1
Start researching early
Start with your school's financial aid office. Many colleges and universities in Nebraska have dedicated financial aid offices that can provide information about available scholarships and grants. They can guide you to opportunities specific to your field of study or personal circumstances. Reach out to them early in your academic planning to explore your options.
2
Explore state-specific resources
The Nebraska Coordinating Commission for Postsecondary Education (CCPE) offers various state-funded scholarships and grants. Visit their website to find detailed information about eligibility criteria and application procedures. This resource is tailored to Nebraska residents and can provide valuable local opportunities.
3
Utilize online scholarship search engines
Platforms like Fastweb and Scholarships.com allow you to search for scholarships and grants based on your individual profile, including your location in Nebraska. By creating a profile and entering specific information, you can access a curated list of opportunities that match your qualifications.
4
Apply for federal grants
Complete the FAFSA to be considered for federal grants. This application is essential for accessing federal financial aid, including grants that do not need to be repaid. Don't overlook this vital resource, even if you're primarily looking at state or local opportunities.
5
Follow application guidelines
When applying for scholarships and grants, carefully read and follow the application instructions. Provide all requested information, meet the deadlines and tailor your application to highlight how you meet the specific criteria. Your attention to detail can make your application stand out.
The Impact of Student Loans on Credit
Student loans are more than just a means to finance education; they are a financial responsibility that can significantly impact a student's credit score. The way a student manages their loan, especially in terms of making timely payments, is reflected in their credit history. Consistent on-time payments can lead to a positive credit score, which is vital for future financial transactions like obtaining a mortgage or car loan.
However, failure to make payments on time can lead to student loan default, severely impacting credit. Defaulting on a student loan can drastically lower a credit score, making it more challenging to qualify for credit cards, mortgages or other loans in the future. Additionally, a default on a student loan can remain on a credit report for several years, prolonging the negative impact.
Frequently Asked Questions
Navigating student loans can be complex and filled with questions and uncertainties. We compiled a list of frequently asked questions about students in Nebraska to provide clarity and guidance to those looking to invest in their education.
About Christopher Boston
---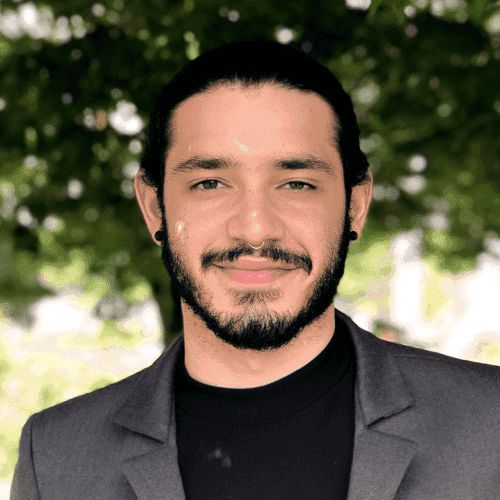 ---