The rising costs of higher education in Montana are leaving many aspiring scholars searching for a path forward. Thankfully, student loans can help provide a roadmap to financial support that aligns with your educational ambitions.
Based on MoneyGeek's analysis, Ascent offers the best student loans in Montana. Sallie Mae is ideal for the lowest interest rates, while Earnest is preferable for students with bad credit. Prodigy Finance provides the best deals for international students, while College Ave is excellent for those who need a co-signer.
Understanding Student Loans
Student loans are the financial vehicles that provide the monetary support needed to access colleges and universities, acting as a vital resource for those who aspire to expand their knowledge and skills.
When you take out a student loan, you are borrowing money that must be repaid with interest. The borrowing process begins with an application, followed by approval and disbursement of funds. Interest accumulates over time, and repayment typically starts after you graduate, with various options for payment plans and deferment.
Student loans are categorized into two types:
Federal student loans: Managed by the federal government, federal student loans often come with benefits like lower interest rates, income-driven repayment plans and potential forgiveness programs.

Private student loans: Provided by banks, credit unions and other lending institutions, private student loans typically have varied terms, often with higher interest rates and less repayment flexibility.
Thoroughly understanding the differences between federal and private student loans is a fundamental step in making a decision that supports your academic pursuits and financial well-being.
Best Private Student Loans in Montana
Private student loans, offered by banks and other financial institutions, serve as an alternative to federal loans when the latter don't cover all educational expenses. For instance, if you're pursuing a specialized course with higher tuition fees and federal aid falls short, private student loans may be the solution.
These loans have certain benefits, such as the potential for larger loan amounts and the ability to choose a lender. However, they also come with challenges like higher interest rates and less lenient repayment options. As such, it's important to understand the terms of a private student loan before borrowing, as it can have lasting impacts on your financial health.
Best Overall

---

4.36%–14.08%

Fixed APR Range

1.47%–11.31%

Variable APR Range

$2,001–$200,000

Loan Amount Range

Non-U.S. citizens and temporary residents

Co-signer

---
Best With Lowest Interest Rates

---

3.50%–13.83%

Fixed APR Range

1.37%–11.76%

Variable APR Range

$1,000 minimum, no maximum

Loan Amount Range

Allowed but not required

Co-signer

---
Best for Those With Bad Credit

---

4.43% - 14.90%

Fixed APR Range

5.32% - 16.20%

Variable APR Range

$1,000 up

Loan Amount Range

Allowed

Co-signer

---
Best for Parents

---

3.22%–11.16%

Fixed APR Range

1.10%–11.68%

Variable APR Range

$5,000 minimum, no maximum

Loan Amount Range

Optional

Co-signer

---
Best for International Students

---

Starts at 4.98%

Fixed APR Range

Starts at 4.66%

Variable APR Range

Minimum $15,000, no maximum

Loan Amount Range

Not required

Co-signer

---
Best for Those That Need a Co-signer

---

4.44% - 15.99%

Fixed APR Range

5.09% - 15.99%

Variable APR Range

$1,000 minimum, no maximum

Loan Amount Range

Not required

Co-signer

---
Federal Student Loans in Montana
Federal student loans are a type of financial aid provided by the U.S. government to support students in pursuing higher education. They offer several benefits that can make them a preferred choice for many students, such as:
Interest rates for federal student loans are often fixed and lower than those of private lenders. This can lead to substantial savings over the life of the loan, making your educational investment more cost-effective.

Repayment plans tailored to your needs

Federal loans provide various repayment options, including plans based on your income. This allows for a more personalized approach to repayment, aligning with your unique financial situation.

Subsidized interest for qualifying loans

Some federal loans are subsidized, meaning the government pays the interest while you're in school or during deferment. This benefit can significantly reduce the total amount you owe, making the loan more manageable.

Robust borrower protections

Federal loans come with protections like deferment and forbearance options, allowing temporary relief from payments if you face financial difficulties. These protections offer a layer of security that can be invaluable during unexpected financial challenges.
How to Apply for Federal Student Loans in Montana
Applying for federal student loans involves well-defined steps, each contributing to a transparent and fair assessment of your financial needs. Below, we broke down the entire process, providing you with a clear roadmap to obtaining a federal student loan.
1
Collect necessary information
Start by collecting all the required information, such as your Social Security number, tax information and financial records. Preparing these documents in advance will help streamline the application process for federal student loans in Montana.
2
Complete the Free Application for Federal Student Aid
The Free Application for Federal Student Aid (FAFSA) is the gateway to federal financial aid in Montana. When completing the form online, submitting it by Montana's deadline is crucial to ensure you receive the maximum amount of aid. The data you provide will be used to assess your financial need and eligibility for various aid programs.
3
Review your Student Aid Report
After submitting the FAFSA, you'll receive a Student Aid Report (SAR) summarizing your financial information. This plays a vital role in determining your financial aid eligibility in Montana, so make sure to review it carefully and correct any errors you catch.
4
Explore Montana state aid options
Montana offers various state-specific financial aid programs that you may be eligible for. Visit Reach Higher Montana to find resources and information on other available aid programs.
5
Accept your financial aid offer
Your chosen school in Montana will send you a financial aid offer detailing the federal aid you qualify for. It's essential to review this offer carefully, accept the aid you need and follow the school's instructions for finalizing the process.
6
Complete loan entrance counseling and sign the Master Promissory Note
Before you receive your federal student loan in Montana, you'll need to complete loan entrance counseling to understand your obligations as a borrower. Additionally, you must sign a Master Promissory Note (MPN), which outlines the loan's terms and conditions. Read this legal document thoroughly before signing.
The Types of Federal Student Loans Available in Montana
There are four primary types of federal student loans, each with unique characteristics and benefits. Understanding these options can empower students to make wise financial decisions.
Direct Subsidized Loans: Aimed at undergraduate students with demonstrated financial need, Direct Subsidized Loans have the interest covered by the government during certain periods. This helps alleviate the financial strain on students while they pursue their education.

Direct Unsubsidized Loans: Direct Unsubsidized Loans are open to both undergraduates and graduates without the requirement to prove financial need. The borrower is responsible for all interest charges, including while in school. As such, this option requires consideration of the ongoing interest responsibility.

Direct PLUS Loans: Serving graduate students or parents of dependent undergraduates, Direct PLUS Loans can finance the entire cost of education minus other aid. That said, they typically involve a credit assessment and come with higher interest rates and fees.

Direct Consolidation Loans: Direct Consolidation Loans allow borrowers to combine various federal loans into a single loan, streamlining the repayment process. This can lead to new repayment plan options and a more manageable repayment experience. However, students should carefully weigh the potential extension of the repayment term and increase in total interest before applying.
Student Loan Forgiveness in Montana
Student loan forgiveness is a financial provision that allows eligible students to have a portion or all of their student loan debt either reduced or completely canceled. Student loan forgiveness is often used to encourage careers in specific fields that are vital to the community, such as education, health care or public service.
In Montana, there are specialized student loan forgiveness programs that cater to professionals in essential sectors. These programs are designed to alleviate the financial burden of education loans and inspire talented individuals to serve in critical areas within the state.
1
Quality Educator Loan Assistance Program
The Quality Educator Loan Assistance Program is designed to attract and retain quality educators in Montana's rural and high-need schools. It offers up to $3,000 per year for up to four years to help repay educational loans.
Applicants must be quality educators hired within the last three years and teach in a designated critical quality educator shortage area. Applications are available through the Montana Guaranteed Student Loan Program, and applicants must provide supporting documents to verify eligibility.
2
Montana Institutional Nursing Incentive Program
Aimed at addressing the nursing shortage in Montana, the Montana Institutional Nursing Incentive Program offers loan repayment assistance to nurses who agree to serve in Montana's medically underserved communities. The amount varies based on the need and availability of funds.
To qualify, you must be licensed to practice as a registered professional nurse and employed as a full-time registered professional nurse by either the Montana State Prison or the Montana State Hospital. Interested individuals can apply through the Montana Area Health Education Center, providing the necessary documentation.
3
Public Service Loan Forgiveness (PSLF) Program
Public service workers in Montana may benefit from the Public Service Loan Forgiveness (PSLF) Program, which forgives the remaining balance on Direct Loans after 120 qualifying payments on an approved repayment plan.
Applicants must be employed full-time by a government or non-profit organization and have qualifying federal loans. Those interested can apply for forgiveness through the U.S. Department of Education after meeting the requirements.
Tips for Managing Student Loans
For many students, student loans are a pathway to higher education and brighter opportunities. However, these loans come with the responsibility of proper management and eventual repayment. Here are some tips on how to manage student loans effectively:
Borrow only what you need

Student loans must be repaid with interest, so it's wise to borrow only what's necessary. Evaluate your educational and living expenses and consider other financial resources to determine the right loan amount. By borrowing only what you need, you can avoid unnecessary debt and make repayment more manageable.

Understand the grace period

The grace period is a specific time after graduation when repayments are on hold. Understanding this period and using it to prepare for future payments can make the transition into the repayment phase smoother. This time can be used to secure a job, create a budget and plan for the financial responsibility of loan repayment.

Making payments on your student loans during school or the grace period can be a strategic way to reduce overall costs. These payments can decrease the principal, leading to less interest and a more manageable debt in the long run. Even if the payments are small, they can significantly impact the total amount you'll pay over the life of the loan.

Keep track of loan documents and payment schedules

Organizing loan documents and setting reminders for due dates can help you maintain control over your financial commitments and avoid unnecessary penalties. Whether you're using a digital system or a physical filing method, having all your loan information readily available will make managing your loans more straightforward and less stressful.
Scholarships and Grants as Alternatives
Scholarships and grants are financial awards that support students in their educational endeavors. While scholarships are often awarded for specific achievements or talents, grants are usually allocated based on financial need.
Unlike loans, which are funds lent to students and must be repaid, along with interest, scholarships and grants are essentially gifts that don't require repayment. This feature makes them a valuable resource for students seeking to minimize future financial obligations. By providing financial support without the strings of repayment, they offer a pathway to education that is both accessible and financially responsible.
In Montana, pursuing higher education can be made more accessible through scholarships and grants. Consider following these steps to apply for these financial opportunities:
1
Start researching early
Begin your search for scholarships and grants well in advance of deadlines. Early research allows you to identify opportunities that match your profile and gives you ample time to prepare your applications.
2
Complete the FAFSA
Fill out the FAFSA to determine your eligibility for need-based grants. Completing the FAFSA accurately is vital for accessing various financial aid opportunities, including federal and state grants.
3
Collect necessary documents
Gather all required documents, such as transcripts and letters of recommendation. Having these ready streamlines the application process and ensures you meet all the requirements.
4
Write personalized essays
If an essay is required, tailor it to the specific scholarship or grant. Writing a thoughtful and personalized essay can highlight your unique qualifications and resonate with the selection committee.
5
Follow application instructions carefully
Adhere to the specific guidelines provided for each scholarship or grant application. Careful attention to instructions ensures that your application is complete and submitted correctly, improving your chances of being selected.
6
Apply to multiple opportunities
Don't limit yourself to applying for just one scholarship or grant. By applying to several opportunities that you qualify for, you increase your chances of receiving financial support.
The Impact of Student Loans on Credit
The impact of student loans on a borrower's financial life extends far beyond the classroom, influencing everything from credit score to future borrowing opportunities. Student loans, like other forms of credit, are closely tied to credit scores. Making payments on time and managing the loan responsibly can contribute to a positive credit history, which is essential for future financial endeavors.
Late or missed payments can lead to a decline in credit rating, affecting various aspects of life, from obtaining a credit card to renting an apartment. In the worst case scenario, default can lead to a significant drop in credit score, making it extremely difficult to obtain credit in the future.
Additionally, default can lead to wage garnishment, where a portion of the borrower's salary is withheld to pay the debt. This can create a financial strain that lasts for years and affects many areas of life.
Frequently Asked Questions (FAQs)
We answered some frequently asked questions about student loans in Montana to guide you through the complexities of this landscape and help you make financially savvy decisions for your education.
About Christopher Boston
---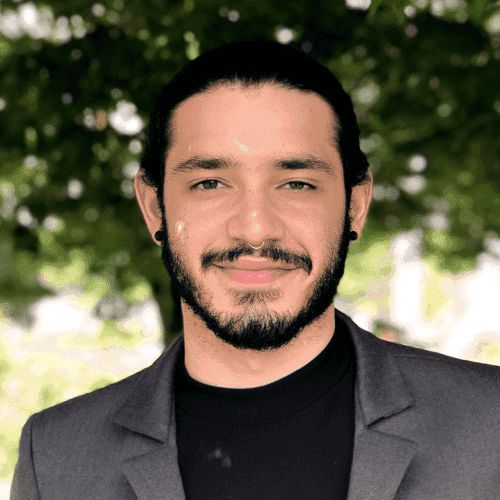 ---