With tuition fees on a seemingly relentless upward trajectory in Missouri, students and families across the state are facing a financial puzzle that can seem overwhelming. Fortunately, finding the best student loans in Missouri doesn't have to be a perplexing process.
MoneyGeek found that College Ave provides the best overall student loans in Missouri. But your best option could vary depending on your needs and situation. For instance, Earnest is our top pick for the lowest interest rates, while Ascent is ideal for students with poor credit. International students may get the best deal from MPower Financing, whereas those who need a co-signer may fare best with Discover.
Understanding Student Loans
Student loans are the financial catalysts that transform educational aspirations into attainable goals. By covering the costs of tuition, accommodation and other expenses, they empower students to pursue higher education without immediate financial strain.
The lifecycle of a student loan includes borrowing, accruing interest and eventual repayment. Note that selecting the right loan, applying and receiving approval is just the beginning. Understanding the interest rates, repayment terms and other conditions is crucial, as these factors will influence your financial responsibilities after graduation.
Student loans are generally categorized into two types:
Federal student loans: Federal student loans are provided by the government and often come with lower interest rates and flexible repayment plans, with eligibility criteria based on financial need.

Private student loans: Offered by private lenders such as banks and credit unions, private student loans may have higher interest rates and stricter repayment terms, with approval often tied to credit history.
The nuances between federal and private student loans are not mere details; they are fundamental and can affect your entire educational experience. Understanding these differences is key to making a choice that aligns with both your academic ambitions and financial capabilities.
Best Private Student Loans in Missouri
When it comes to financing education, private student loans are loans obtained from private lenders to bridge the gap when federal aid isn't sufficient. Think of a situation where you've been accepted to a prestigious university, but federal loans and grants only cover part of the tuition. Private student loans can cover the rest.
The upside of private student loans is that they can provide the additional funds needed. On the downside, they often carry higher interest rates and stricter repayment conditions. That's why understanding the loan terms is essential before borrowing to avoid financial difficulties later on.
Best Overall

---

4.44% - 15.99%

Fixed APR Range

5.09% - 15.99%

Variable APR Range

$1,000 minimum, no maximum

Loan Amount Range

Not required

Co-signer

---
Best With Lowest Interest Rates

---

4.43% - 14.90%

Fixed APR Range

5.32% - 16.20%

Variable APR Range

$1,000 up

Loan Amount Range

Allowed

Co-signer

---
Best for Those With Bad Credit

---

4.36%–14.08%

Fixed APR Range

1.47%–11.31%

Variable APR Range

$2,001–$200,000

Loan Amount Range

Non-U.S. citizens and temporary residents

Co-signer

---
Best for Parents

---

Starts at 7.54%

Fixed APR Range

Not Specified

Variable APR Range

Up to the total cost of attendance

Loan Amount Range

Optional

Co-signer

---
Best for International Students

---

13.72% – 15.01%

Fixed APR Range

Not Specified

Variable APR Range

$2,001 up to $100,000

Loan Amount Range

Not required

Co-signer

---
Best for Those That Need a Co-signer

---

3.99%–11.59%

Fixed APR Range

1.79%–11.09%

Variable APR Range

$1,000 up to 100% of college expenses

Loan Amount Range

Optional

Co-signer

---
Federal Student Loans in Missouri
Federal student loans, funded by the U.S. government, are designed to help students afford higher education. They come with several distinct benefits that can make them an attractive option, including:
These loans often have interest rates that are fixed and lower than private loans. Lower interest rates mean you'll pay less over the life of the loan, keeping more money in your pocket.

Federal student loans offer a variety of repayment plans, including income-driven ones. These plans can be adjusted to your financial situation, providing a personalized approach to loan repayment.

Many federal loans include a grace period after graduation, during which no payments are required. This gives you time to find employment and stabilize your finances before beginning repayment.

Unlike private loans, most federal student loans don't require a credit check. This makes them accessible to a broader range of students, ensuring that financial history doesn't hinder educational opportunities.
How to Apply for Federal Student Loans in Missouri
The process of applying for federal student loans is systematic and requires careful attention to detail. From initial preparation to finalizing the loan agreement, the following steps will guide you in securing the funding you need.
1
Gather necessary information
Start by gathering all the necessary information, including your Social Security number, tax returns and bank statements. Having these documents ready will make the application process for federal student loans smoother and more efficient.
2
Complete the Free Application for Federal Student Aid
The Free Application for Federal Student Aid (FAFSA) is the key to accessing federal student loans in Missouri. Your information will be used to calculate your Expected Family Contribution (EFC) and determine your financial aid eligibility.
3
Review your Student Aid Report
After submitting the FAFSA, you'll receive a Student Aid Report (SAR) summarizing your financial situation. Review this report carefully for any errors or inconsistencies, as they can affect your aid eligibility in Missouri. Make any necessary corrections and resubmit the form if needed.
4
Explore Missouri State Aid options
Missouri offers specific state aid programs that you might qualify for in addition to federal aid. The Missouri Department of Higher Education & Workforce Development website has detailed information on available state grants and scholarships.
5
Accept your financial aid package
Once you've explored all options, you'll receive a financial aid package from the Missouri school you plan to attend. This package outlines the financial aid available to you. Review it carefully, accept the aid you need and follow the instructions provided by the school's financial aid office.
6
Complete loan entrance counseling and sign the Master Promissory Note
Before receiving federal student loans in Missouri, you must complete loan entrance counseling to understand your responsibilities as a borrower. You'll also need to sign a Master Promissory Note (MPN) — a legal document outlining the loan terms.
The Types of Federal Student Loans Available in Missouri
Federal student loans provide essential financial support for many students pursuing higher education. With four distinct types of loans, each offering different benefits and considerations, students have options to find the right fit for their financial situation.
Direct Subsidized Loans: Exclusively for undergraduate students with proven financial need, Direct Subsidized Loans have the interest paid by the government during school and specific deferment times. This feature helps keep the loan cost-effective for eligible students.

Direct Unsubsidized Loans: Available to both undergraduate and graduate students, Direct Unsubsidized Loans don't require demonstrated financial need. However, the borrower must pay all the interest, including while in school. While this option ​​offers more extensive eligibility, it requires careful planning to manage the interest payments.

Direct PLUS Loans: Direct PLUS Loans cater to graduate students or parents of undergraduates and can cover extensive educational costs. They require a credit check and have higher interest rates and fees. While offering significant financial support, the terms necessitate a thorough understanding of the long-term financial commitment.

Direct Consolidation Loans: By allowing borrowers to combine multiple federal loans into one, Direct Consolidation Loans simplify the repayment process. They may also provide access to different repayment plans. Still, borrowers must consider the potential extension of the repayment period and the total interest cost before applying.
Student Loan Forgiveness in Missouri
Student loan forgiveness is a financial provision that allows eligible individuals to have part or all of their student loan debt canceled or reduced. This is often used to incentivize careers in specific fields that serve the public interest, such as education, healthcare or public service. By offering student loan forgiveness, governments aim to attract skilled professionals to areas that may be underserved or require specialized attention.
In Missouri, there are tailored student loan forgiveness programs that cater to professionals in vital sectors. These include:
1. Missouri Health Professional State Loan Repayment Program Open for health care professionals such as psychiatrists, physicians and dentists in Missouri, the Missouri Health Professional State Loan Repayment Program offers up to $50,000 in loan repayment for a two-year service commitment in an underserved area. Applicants must be Missouri residents willing to work full-time in a Health Professional Shortage Area within the state.
Those interested can apply through the Missouri Primary Care Office, providing the necessary documentation and agreeing to the service commitment.
2. Public Service Loan Forgiveness (PSLF) Program The Public Service Loan Forgiveness (PSLF) Program forgives the remaining balance on qualifying federal loans after 120 qualifying monthly payments under an eligible repayment plan. To qualify, applicants must work full-time for a qualifying employer, such as government or nonprofit organizations. They must also have Direct Loans.
Those interested may apply for forgiveness through the U.S. Department of Education after making the 120 qualifying payments.
Tips for Managing Student Loans
Managing student loans is more than a financial task; it's an essential life skill for students who rely on loans to fund their education. Effective loan management ensures that the investment in education pays off without leading to overwhelming debt. Here are some essential tips to guide you:
Only borrow what's necessary

Only borrowing what's necessary aligns with responsible financial planning and can save you from unnecessary debt burdens in the future. Assess your financial needs carefully, considering tuition, living expenses and other funding sources, to borrow responsibly.

Understand the grace period

Most student loans offer a grace period after graduation. Understanding this period and planning your finances around it can set you on the right path for repayment. Use this time to find stable employment and develop a realistic budget that includes loan repayments.

Making payments on your student loans during school or the grace period can significantly lower the overall cost of the loan. Early payments can chip away at the principal, reducing the interest over time. Even small, consistent payments can lead to substantial savings in the long run.

Keep track of loan documents and payment schedules

Keeping track of all loan documents, agreements and payment schedules in an accessible place can help you stay informed and meet your payment obligations without stress. Consider using digital tools or a dedicated physical folder to keep all your loan information in one place.
Scholarships and Grants as Alternatives
Two types of financial support provided to students to help pay for their education are scholarships (awarded for excellence in various fields) and grants (given based on financial need). These stand apart from loans in that they are not required to be repaid.
The non-repayable nature of scholarships and grants makes them an attractive option for students looking to finance their education without taking on debt. By eliminating the worry of future repayments, they enable students to concentrate on their academic pursuits and maximize their educational experience.
In Missouri, scholarships and grants can be essential to financing higher education. Here are some critical steps to take when applying for these opportunities:
1
Begin research early
Start looking for opportunities well before application deadlines. This will give you time to gather the necessary information and documents, ensuring you don't miss out on potential funding.
2
Complete the FAFSA
Fill out the FAFSA to determine eligibility for need-based grants. This form is essential for many financial aid opportunities; completing it accurately can maximize your eligibility.
3
Gather required documents
Collect transcripts, letters of recommendation and other required materials. Having these documents ready in advance can make the application process more efficient and less stressful.
4
Write personalized essays
If an essay is required, tailor it to the specific scholarship or grant. A well-crafted, personalized essay can demonstrate your commitment and suitability for the award, making you stand out among applicants.
5
Adhere to application guidelines
Carefully follow the application instructions for each scholarship or grant. Understanding and adhering to the specific requirements ensures your application is complete and properly submitted, increasing your chances of success.
6
Apply to multiple opportunities
Don't limit yourself to one scholarship or grant. Applying to multiple opportunities increases your chances of receiving financial support, so explore as many avenues as you qualify for.
The Impact of Student Loans on Credit
While providing essential financial support for education, student loans come with long-term responsibilities that can significantly affect a borrower's credit score. Managing these loans responsibly by making payments on time can lead to a positive credit history. This is very important, as a good credit score can open doors to future financial opportunities, such as obtaining a mortgage or car loan.
On the other hand, failing to make loan payments on time can have negative consequences. Late or missed payments are reported to credit bureaus and can lead to a decrease in credit score. This can make future borrowing more challenging and costly because lenders will consider you as high risk.
The most severe consequence of mismanaging student loans is defaulting on the loan. Defaulting can lead to a sharp drop in credit score, and the effects can be long-lasting. In addition to the damage to your credit, defaulting on a student loan may result in wage garnishment, where a portion of your wages is taken to repay the debt. This can create a financial burden that lasts for years and affects various aspects of life, from buying a home to securing employment.
Frequently Asked Questions
We answered some frequently asked questions about student loans in Missouri to provide valuable insights and help you make wise financial decisions for your education.
About Christopher Boston
---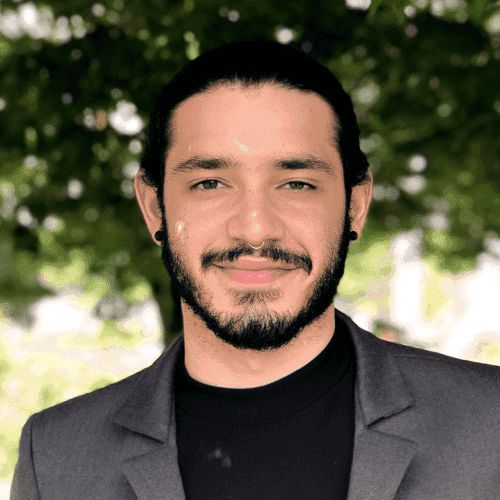 ---