The price tag of a college degree in Mississippi has been on a steady incline, leaving students and their families searching for financial solutions. Fortunately, student loans can help ensure that pursuing your dreams doesn't become a financial nightmare.
Overall, PNC is MoneyGeek's pick for the best student loans in Mississippi. Borrowers looking for the lowest interest rates should consider Earnest, while students with bad credit may fare best with Funding U. Ascent is an excellent option for international students, while College Ave is ideal for students needing a co-signer.
Understanding Student Loans
Student loans are the financial bridges that connect dreams to reality. They provide essential funding for higher education, allowing students to focus on learning and growth without the immediate burden of educational costs.
The journey of a student loan begins with borrowing and ends with repayment. Between these stages, interest accumulates on the borrowed amount, adding to your total repayment. The process may seem straightforward, but details such as interest rates, grace periods and repayment schedules are crucial to comprehend, as they define the long-term financial commitment.
Student loans include two categories:
Federal student loans: Governed by federal regulations, federal student loans often offer more favorable terms, including lower interest rates and income-driven repayment plans.

Private student loans: Private institutions provide private student loans. Depending on the lender's criteria, these loans may come with less flexible terms and higher interest rates.
The choice between federal and private student loans is more than a financial decision; it's a strategic move that can shape your educational journey. Recognizing the differences and understanding what suits your situation best is essential for a successful academic and financial future.
Best Private Student Loans in Mississippi
Private student loans are educational loans provided by private financial institutions. Borrowers may turn to private loans when federal student aid falls short of covering the entire educational cost. Imagine a scenario where you've received all the federal grants and loans available, but there's still a gap in funding your dream college. That's when a private student loan can come into play.
While private student loans can be a lifeline, offering higher loan amounts and sometimes more personalized service, they also have their drawbacks. Interest rates can be higher, and repayment options may be less forgiving. As such, it's essential to read the fine print and understand the terms of your loan before borrowing to prevent financial strain down the road.
Best Overall

---

2.99%–9.89%

Fixed APR Range

1.09%–8.19%

Variable APR Range

$1,000–$50,000

Loan Amount Range

Allowed

Co-signer

---
Best With Lowest Interest Rates

---

4.43% - 14.90%

Fixed APR Range

5.32% - 16.20%

Variable APR Range

$1,000 up

Loan Amount Range

Allowed

Co-signer

---
Best for Borrowers With Bad Credit

---

6.99% – 12.49%

Fixed APR Range

7.49% – 12.99%

Variable APR Range

$3,001 up to $20,000

Loan Amount Range

Not required

Co-signer

---
Best for Parents

---

3.99%–11.59%

Fixed APR Range

1.79%–11.09%

Variable APR Range

$1,000 up to 100% of college expenses

Loan Amount Range

Optional

Co-signer

---
Best for International Students

---

4.36%–14.08%

Fixed APR Range

1.47%–11.31%

Variable APR Range

$2,001–$200,000

Loan Amount Range

Non-U.S. citizens and temporary residents

Co-signer

---
Best for Borrowers Needing a Co-Signer

---

4.44% - 15.99%

Fixed APR Range

5.09% - 15.99%

Variable APR Range

$1,000 minimum, no maximum

Loan Amount Range

Not required

Co-signer

---
Federal Student Loans in Mississippi
Federal student loans are financial aid provided directly by the federal government to assist students in covering educational costs. They have several key benefits that set them apart from private loans, such as:
The government sets the interest rates on federal student loans, which are generally lower than those of private loans. This can translate into significant savings over time, making your education more affordable in the long run.

With federal loans, you have access to various repayment strategies that can be adjusted to fit your income and life circumstances. This flexibility can make managing your debt more manageable and less stressful.

Access to deferment and forbearance

If you encounter financial hardship, federal loans offer options for deferment or forbearance. This means you can temporarily stop or reduce payments without harming your credit, providing a safety net during tough times.

Potential for loan forgiveness

Federal loans offer unique opportunities for loan forgiveness through programs like Teacher Loan Forgiveness. If you meet specific criteria, such as working in a low-income school, you may have part of your loan forgiven, easing your financial obligations.
How to Apply for Federal Student Loans in Mississippi
Embarking on a higher education journey often requires financial support, and federal student loans can be a valuable resource. Below, we broke down the important steps you need to take to navigate the path to securing a federal student loan.
1
Fill out the Free Application for Federal Student Aid
In Mississippi, applying for a federal student loan begins with filling out the Free Application for Federal Student Aid (FAFSA) to determine your eligibility for federal financial aid. This form collects information about your financial situation and is essential for accessing loans and other aid.
2
Review your Student Aid Report
After submitting the FAFSA, you'll receive a Student Aid Report (SAR) summarizing your financial data. This plays a vital role in determining your financial aid eligibility in Mississippi. As such, review the SAR carefully and make any necessary corrections to ensure accuracy.
3
Explore Mississippi State Aid options
Mississippi offers various state-specific financial aid programs that you may be eligible for. Exploring these opportunities can provide extra support for your educational expenses. The Mississippi Office of Student Financial Aid has resources and information on state grants and scholarships.
4
Accept your financial aid offer
Your chosen school in Mississippi will send you a financial aid offer detailing the loans and other aid you qualify for. It's essential to review this offer carefully, accept the aid you need and follow the school's instructions for finalizing the process.
5
Complete loan entrance counseling and sign the Master Promissory Note
Before receiving federal student loans in Mississippi, you'll need to complete loan entrance counseling to understand your obligations as a borrower. Additionally, you must sign a Master Promissory Note (MPN), which outlines the loan's terms and conditions. You can complete these steps through the U.S. Department of Education's website.
The Types of Federal Student Loans Available in Mississippi
Navigating the world of federal student loans can be complex, but understanding the four main types of loans can simplify the process.
Direct Subsidized Loans: Tailored for undergraduate students with financial need, Direct Subsidized Loans offer the benefit of interest payment by the government during school and certain deferment periods. This helps minimize the financial burden on the student during their studies, making it a valuable option for those who meet the need-based criteria.

Direct Unsubsidized Loans: Open to undergraduate and graduate students, Direct Unsubsidized Loans don't require demonstrating your financial need. However, interest accrues immediately after the loan is disbursed, with the borrower responsible for paying it.

Direct PLUS Loans: Designed for graduate students or parents of dependent undergraduates, Direct PLUS Loans can cover the full cost of education, less other aid. These loans require a credit check and may come with higher interest rates. While this option can fill financial gaps, it requires careful evaluation of the costs and terms.

Direct Consolidation Loans: Direct Consolidation Loans offer the convenience of merging multiple federal loans into one. This can make repayment management easier and open up new repayment options. However, borrowers should know that consolidation might lead to a longer repayment term and more interest paid over time.
Each loan type serves a unique purpose and has specific eligibility requirements and benefits. Depending on your circumstances, you may apply for multiple types of federal student loans throughout your academic career.
Student Loan Forgiveness in Mississippi
Student loan forgiveness is a provision that allows for the cancellation or reduction of student loan debt for eligible individuals. Programs typically offer this relief to borrowers who work in specific fields or sectors that serve the public interest, such as education or public service. By providing student loan forgiveness, governments and organizations aim to attract skilled professionals to areas that may be underserved or require specialized expertise.
In Mississippi, targeted student loan forgiveness programs cater to professionals in vital fields. These programs strive to ease the financial burden of education loans and encourage talented individuals to serve in critical areas within the state.
Winter-Reed Teacher Loan Repayment Program (WRTR)
The Winter-Reed Teacher Loan Repayment Program (WRTR) is a specialized program in Mississippi that encourages teachers to serve in critical shortage areas within the state's public schools. Named in honor of former Governor William Winter and former Representative Jack Reed, both advocates for education, the program offers up to $4,000 annually in loan repayment for eligible teachers.
To qualify, you must hold a valid standard five-year Mississippi educator's license and be employed full-time in a Mississippi public school designated as a critical shortage area. You must also be a first-year teacher. The application process involves completing the WRTR application form available on the Mississippi Office of Student Financial Aid website and submitting supporting documents.
Public Service Loan Forgiveness (PSLF) Program
Public service workers in Mississippi may be eligible for total loan forgiveness through the Public Service Loan Forgiveness (PSLF) Program. After making 120 qualifying monthly payments under an approved repayment plan, the remaining balance on the borrower's Direct Loan can be forgiven.
To qualify, you must be employed full-time by a government or non-profit organization and have qualifying federal loans. The application process involves submitting the Employment Certification Form regularly and applying for forgiveness through the U.S. Department of Education after meeting the requirements.
Tips for Managing Student Loans
Navigating the world of student loans is a crucial part of the college experience for many students. Proper management of these loans is not just about securing funds for education; it's about laying the foundation for a financially secure future. Here are some essential tips to manage student loans effectively:
Only borrow what you need

Student loans are a commitment to future repayments with added interest. Being mindful of borrowing only what you genuinely need can prevent unnecessary financial strain later. Consider your tuition, living expenses and potential scholarships to determine the right loan amount.

Understand the grace period

A grace period is a time frame after graduation when loan repayments are temporarily paused. However, interest may still accrue on some loans during this period. Understanding this period can help you prepare for repayments and align them with your post-graduation plans.

Paying your student loans during school or the grace period can be strategic. These payments can reduce the principal amount, leading to lower interest charges and a more manageable long-term debt. Even small payments can make a significant difference in the overall cost of your loan.

Keep track of loan documents and payment schedules

Keeping all loan-related documents in one place and maintaining a clear payment schedule can ensure timely payments and a comprehensive understanding of your financial obligations. Utilize digital tools or traditional filing systems to keep everything accessible and in order.
Scholarships and Grants as Alternatives
Scholarships and grants are financial aids provided to students to help cover educational expenses, with the former being merit-based, while the latter is awarded based on financial need.
Unlike loans, scholarships and grants don't create a financial obligation to repay, allowing students to pursue their educational goals without the stress of accumulating debt. This freedom from repayment can open doors to opportunities and ease the financial pressure on students and their families.
In Mississippi, scholarships and grants can play a vital role in making higher education more accessible and affordable. Here are some steps to help you find and apply for these opportunities within the state:
1
Start your research early
Scholarships and grants often have specific deadlines. Begin your search well in advance to ensure you have time to complete all necessary applications.
2
Complete the FAFSA
The FAFSA is essential for need-based grants. Fill it out accurately to determine your eligibility for federal and state financial aid.
3
Prepare necessary documents
Gather transcripts, letters of recommendation, financial information and other required documents to make the application process smoother.
4
Craft thoughtful essays
If an essay is required, make sure to tailor it to the specific scholarship or grant, showcasing why you are a strong candidate.
5
Follow application guidelines
Each scholarship or grant will have unique application requirements. Read the instructions carefully and adhere to them.
6
Consider multiple opportunities
Apply to as many scholarships and grants as you qualify for. More applications can increase your chances of receiving financial support.
The Impact of Student Loans on Credit
Student loans are an essential tool for many pursuing higher education, but they also carry significant financial responsibilities. These loans can profoundly impact a student's credit score, both positively and negatively. By making timely payments and handling the loan with care, students can build a strong credit history that will benefit them in the future.
However, the importance of making loan payments on time goes beyond just building a good credit score. Late or missed payments can quickly lead to a decline in credit score. This can affect a person's ability to secure other loans, rent an apartment or even get a job, as some employers check credit scores as part of the hiring process.
The consequences of defaulting on a student loan are even more severe. Not only does it lead to a drastic drop in credit score, but it can also result in wage garnishment. This means that a portion of the borrower's salary may be automatically deducted to pay off the debt. The long-term effects of default can be financially devastating and take years to overcome.
Frequently Asked Questions (FAQs)
Navigating the landscape of student loans can be challenging. We answered some frequently asked questions about student loans in Mississippi to simplify the complexities of this process.
About Christopher Boston
---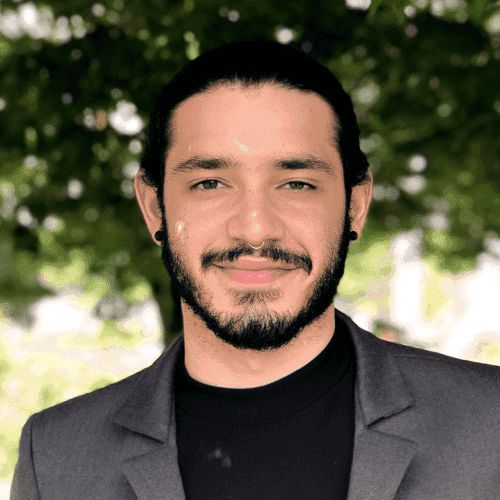 ---