In Minnesota, the cost of attending college has soared in recent years, leaving many students and families struggling to afford this investment in the future. Fortunately, the path to financial stability is within reach with the help of student loans.
MoneyGeek found that Risla offers the best student loans in Minnesota overall. College Ave is ideal for students seeking the lowest interest rates, while Funding U is preferable for those with bad credit. International students may fare best with Discover, while students who need a co-signer may get the best deal from PNC.
Understanding Student Loans
Student loans are specialized financial instruments designed to bridge the gap between the cost of higher education and the funds available to students and their families. Unlike traditional loans, student loans are tailored to support educational pursuits, enabling access to colleges and universities that might otherwise be financially out of reach.
The basic mechanics of a student loan involve borrowing money that must be repaid with interest. This interest accrues over time, and repayment typically starts after graduation or when enrollment drops below half-time. The terms of interest and repayment are important to understand as they shape your financial responsibility over time.
When it comes to student loans, expect to encounter these two types:
Federal student loans: Federal student loans are governed by federal regulations and overseen by the U.S. Department of Education. They often offer lower interest rates and more flexible repayment options.

Private student loans: Private student loans are provided by private lenders such as banks, credit unions and other financial institutions. They typically lack the flexible repayment options and forgiveness programs of federal loans. Plus, creditworthiness is a significant factor in approval and interest rates.
The differences between federal and private student loans can significantly impact your financial future. Understanding these differences is key to making an informed decision that aligns with your educational and financial goals.
Best Private Student Loans in Minnesota
Private student loans are funds borrowed from private lenders like banks or credit unions to pay for educational expense, unlike federal student loans, which are funded by the government. Private student loans are often sought when federal aid doesn't cover the full cost of education.
While private student loans offer potentially higher borrowing limits, they often come with higher interest rates and less flexible repayment terms than federal loans. It's crucial to thoroughly understand the terms and conditions before borrowing, as private student loans can have significant long-term financial implications.
Best Overall

---

2.99%–4.74%

Fixed APR Range

Not available

Variable APR Range

$1,500–$150,000

Loan Amount Range

Not required if borrower meets qualifications

Co-signer

---
Best With Lowest Interest Rates

---

4.44% - 15.99%

Fixed APR Range

5.09% - 15.99%

Variable APR Range

$1,000 minimum, no maximum

Loan Amount Range

Not required

Co-signer

---
Best for Those With Bad Credit

---

6.99% – 12.49%

Fixed APR Range

7.49% – 12.99%

Variable APR Range

$3,001 up to $20,000

Loan Amount Range

Not required

Co-signer

---
Best for Parents

Education Loan Finance (ELFI)

---

From 3.20%

Fixed APR Range

From 1.20%

Variable APR Range

Minimum of $1,000

Loan Amount Range

U.S. citizen or permanent resident

Co-signer

---

Education Loan Finance (ELFI)
Best for International Students

---

3.99%–11.59%

Fixed APR Range

1.79%–11.09%

Variable APR Range

$1,000 up to 100% of college expenses

Loan Amount Range

Optional

Co-signer

---
Best for Those That Need a Co-signer

---

3.22%–11.16%

Fixed APR Range

1.10%–11.68%

Variable APR Range

$5,000 minimum, no maximum

Loan Amount Range

Optional

Co-signer

---
Federal Student Loans in Minnesota
Federal student loans are funds provided by the government to help students pay for college or career school. They are a common way to finance education and come with several advantages, including:
Federal student loans typically offer lower interest rates compared to private loans. This means that over the life of the loan, you could save a substantial amount of money, making it a more affordable option for many students.

These loans often include various repayment options that can be tailored to your financial situation. Whether you need an income-driven plan or extended repayment terms, federal loans provide the flexibility to accommodate your needs.

Some federal loans offer subsidized interest, meaning the government pays the interest while you're in school. This can significantly reduce the overall cost of borrowing and ease the financial burden during your studies.

Loan forgiveness programs

Certain federal loans may qualify for forgiveness programs, such as Public Service Loan Forgiveness. If you work in a qualifying public service job, a portion of your loan may be forgiven, providing a pathway to financial freedom sooner.
How to Apply for Federal Student Loans in Minnesota
If you're considering federal student loans to fund your education, you'll need to understand the process from start to finish. Here's a breakdown of the steps to apply for federal student loans.
1
Complete the Free Application for Federal Student Aid
In Minnesota, the first step to applying for federal student loans is to complete the Free Application for Federal Student Aid (FAFSA). This is used to determine your eligibility for financial aid, including loans. When completing the FAFSA at the official website, it's essential to have your financial information ready, such as tax returns and bank statements.
2
Review your Student Aid Report
After submitting the FAFSA, you'll receive a Student Aid Report (SAR) summarizing your financial information. This report is crucial in determining the amount of aid you qualify for in Minnesota. Carefully review the SAR for errors or inconsistencies, as they can affect your eligibility.
3
Explore Minnesota state aid options
Minnesota offers specific state aid programs that you might qualify for in addition to federal aid. Researching these options can provide additional financial support for your education. The Minnesota Office of Higher Education website provides detailed information on available state grants and scholarships.
4
Accept your financial aid package
Once you've explored all options, you'll receive a financial aid package from the school you plan to attend in Minnesota. This package outlines the grants, loans and scholarships you've been awarded. Review it carefully and accept the aid you need, following the instructions provided by the school's financial aid office.
5
Complete loan entrance counseling and sign the Master Promissory Note
Before receiving federal student loans in Minnesota, you must complete loan entrance counseling to understand your responsibilities as a borrower. You'll also need to sign a Master Promissory Note (MPN), a legal document outlining the loan terms. Both can be completed online through the U.S. Department of Education's website.
The Types of Federal Student Loans Available in Minnesota
Federal student loans come in four distinct types, each catering to different needs and eligibility criteria. Understanding these types can help students and their families make informed decisions about financing their education.
Direct Subsidized Loans: Direct Subsidized Loans are designed for undergraduate students demonstrating financial need. With these loans, you don't have to pay interest while you're in school and during certain deferment periods. They also come with favorable terms, making them an attractive option for students who require financial assistance.

Direct Unsubsidized Loans: Direct Unsubsidized Loans are open to both undergraduate and graduate students, without the requirement of showing financial need. Unlike subsidized loans, you're responsible for all interest charges. These loans provide flexibility in eligibility but may lead to higher overall costs due to the interest responsibility.

Direct PLUS Loans: Direct PLUS Loans are aimed at graduate students or parents of undergraduate students. They offer borrowing up to the full cost of education minus other financial aid. However, these loans require a credit check and may come with higher interest rates and origination fees.

Direct Consolidation Loans: Direct Consolidation Loans allow you to combine multiple federal loans into one loan with a single loan servicer. This can simplify repayment and provide access to alternative repayment plans. That said, consolidation may extend the repayment period, potentially increasing the total interest paid.
Student Loan Forgiveness in Minnesota
Student loan forgiveness refers to the cancellation of a portion or the entirety of a borrower's student loan debt. This relief is typically provided to individuals who work in specific professions or sectors that are considered to be of public benefit. The goal of student loan forgiveness is to incentivize careers in areas that may be underserved or require specialized skills, such as teaching or public service.
In Minnesota, there are several student loan forgiveness programs designed to support professionals in critical fields.
1
Minnesota Teacher Shortage Loan Repayment Program
The Minnesota Teacher Shortage Loan Repayment Program aims to address the teacher shortage in specific licensure areas within Minnesota. Eligible teachers can receive up to $1,000 per year, with a maximum of $5,000.
Applicants must hold a teaching license issued by the Professional Educator Licensing and Standards Board and be employed by a school district within the state. They must also teach in a license field shortage area, a rural school district or belong to an underrepresented racial or ethnic group in the Minnesota teacher workforce. Those interested may apply through the Minnesota Office of Higher Education.
2
Minnesota Rural Physician Loan Forgiveness Program
Aimed at recruiting health care professionals to needed areas and facilities in Minnesota, the Minnesota Rural Physician Loan Forgiveness Program offers up to $33,000 per year with a maximum of $132,000 for four years in the program as a physician in a designated rural area.
To qualify, you must be licensed in Minnesota and commit to practicing in a designated rural community for at least three years. Applications are available through the Minnesota Department of Health's Office of Rural Health and Primary Care.
3
Public Service Loan Forgiveness (PSLF) Program
Through the Public Service Loan Forgiveness (PSLF) Program, public service workers in Minnesota can qualify for complete loan forgiveness on their federal student Loans after making 120 qualifying monthly payments under an income-driven repayment plan.
Eligibility criteria include working full-time for a government or non-profit organization and having Direct Loans (or consolidating other federal student loans). Applicants must submit the Employment Certification Form annually or when changing employers and apply for forgiveness after meeting the requirements through the U.S. Department of Education.
Tips for Managing Student Loans
Managing student loans is a critical aspect of financial planning for many students pursuing higher education. With the rising cost of education, student loans often become a necessity, but they also come with the responsibility of repayment. Understanding how to manage these loans effectively can lead to long-term financial stability and success.
Borrow only what's necessary

It's essential to remember that student loans need to be paid back with interest. As such, borrowing only what's necessary can minimize the financial burden after graduation. Assessing your actual needs and aligning them with your future earning potential can help you make informed borrowing decisions.

Understand the grace period

Most student loans offer a grace period after graduation, during which no repayments are required. This period allows graduates to find employment and settle into their post-college life. Being aware of this grace period and planning accordingly can ease the transition into loan repayment.

Making payments on your student loans during school or the grace period, even if not required, can reduce the overall loan cost. These early payments can decrease the principal balance, leading to less interest accumulation over the life of the loan.

Keep track of loan documents and payment schedules

Staying organized with your loan documents and payment schedules is vital for successful loan management. Creating a dedicated folder, either physically or digitally, and setting reminders for payment due dates can help you stay on top of your obligations and avoid late fees.
Scholarships and Grants as Alternatives
Scholarships and grants are financial awards given to students to support their education. While scholarships are typically awarded based on merit, such as academic or athletic achievements, grants are often need-based, considering the student's financial situation.
Unlike loans, scholarships and grants provide financial assistance without the burden of repayment. They can significantly reduce the cost of education, allowing students to focus on their studies without worrying about future debt.
To apply for scholarships and grants in Minnesota, you can take the following steps:
1
Start early
Many scholarships and grants have deadlines well before college application deadlines. Begin your search early to ensure you don't miss any opportunities.
2
Gather necessary documents
You may need transcripts, financial information, letters of recommendation and other documents. Have these ready to streamline the application process.
3
Complete the FAFSA
For need-based grants, completing the FAFSA is often required. This form helps determine your financial need and eligibility for federal and state grants.
4
Write a strong essay
If an application requires an essay, take the time to craft a thoughtful and well-written response. Tailor your essay to the specific scholarship or grant, highlighting why you're an ideal candidate.
5
Follow instructions carefully
Each scholarship or grant may have unique application requirements. Carefully follow the instructions and consider reaching out to the organization if you have questions.
6
Consider applying for multiple opportunities
Don't limit yourself to one scholarship or grant. Apply for as many as you qualify for to increase your chances of receiving financial support.
The Impact of Student Loans on Credit
Like other forms of credit, student loans are reported to credit bureaus, and the way they are managed can either positively or negatively impact a credit score.
Timely payments reflect well on a borrower's credit report and contribute to a higher credit score. This, in turn, can make it easier to secure other types of credit like auto loans or mortgages in the future. On the other hand, late or missed payments can lead to a lower credit score, making borrowing more difficult and expensive.
Defaulting on a student loan has even more severe consequences. A default can lead to a significant drop in a credit score, making it very challenging to obtain credit in the future. Additionally, defaulting on a student loan can lead to wage garnishment, where a portion of the borrower's wages is withheld to pay back the debt. This can create a financial strain that lasts for years.
Frequently Asked Questions (FAQs)
With various options, terms and conditions for student loans, students and their families often have numerous questions. To help ease this process, we compiled a list of frequently asked questions about student loans in Minnesota.
About Christopher Boston
---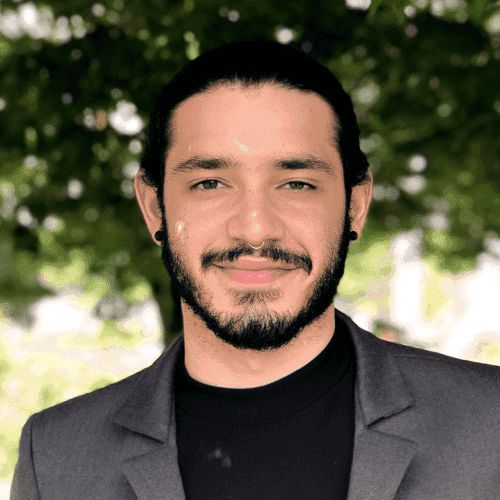 ---