The escalating costs of higher education in Michigan is more than a mere statistic; it's a reality that affects countless students striving to achieve their academic goals. Thankfully, the best student loans in Michigan can be a lifeline for those seeking to navigate the financial challenges of college.
The best student loan for you will depend on your particular needs and situation. Ascent may be the best overall lender in Michigan, but students who want the lowest interest rates should consider Sallie Mae. Those with bad credit may fare best with Earnest. Students needing a co-signer may get the best deal from College Ave, while the best option for international students is Prodigy Finance.
Understanding Student Loans
Student loans are financial agreements that facilitate access to higher education by providing the necessary funds to cover tuition and related expenses. They act as a lifeline, helping students from various backgrounds pursue their academic ambitions.
The basic structure of a student loan involves borrowing money specifically for education-related costs. This borrowed amount is subject to interest, and a repayment plan is established once the student has completed their studies. The repayment includes the original amount borrowed and the interest that has grown over time.
Student loans are divided into two categories:
Federal Student Loans: Federal student loans are offered by the government and come with features like lower interest rates and flexible repayment plans based on income.
Private Student Loans: Private student loans, provided by banks or lending institutions, may have more variable terms and often require a thorough evaluation of the borrower's creditworthiness.
Distinguishing between federal and private student loans is essential in crafting a financial plan that resonates with your educational aspirations and financial capabilities.
Best Private Student Loans in Michigan
Private student loans can be obtained from private financial institutions like banks or credit unions, specifically aimed at financing education-related expenses. They typically have distinct terms and conditions.
When federal aid is inadequate or unavailable, private student loans can be a strategic choice. They may be especially relevant for students in specialized or accelerated programs, those attending institutions with higher-than-average costs or students who need additional funds beyond federal loan limits.
With private student loans, there's the potential for customized loan packages and the ability to borrow large sums if needed. However, these loans come with the risk of variable interest rates that can increase, more rigid repayment schedules and the requirement for a creditworthy co-signer.
Best Overall
---

4.36%–14.08%

Fixed APR Range

1.47%–11.31%

Variable APR Range

$2,001–$200,000

Loan Amount Range

Non-U.S. citizens and temporary residents

Co-Signer

---
Best With Lowest Interest Rates
---

3.50%–13.83%

Fixed APR Range

1.37%–11.76%

Variable APR Range

$1,000 minimum, no maximum

Loan Amount Range

Allowed but not required

Co-Signer

---
Best for Those With Bad Credit
---

4.43% - 14.90%

Fixed APR Range

5.32% - 16.20%

Variable APR Range

$1,000 up

Loan Amount Range

Allowed

Co-Signer

---
Best for Parents
---

3.22%–11.16%

Fixed APR Range

1.10%–11.68%

Variable APR Range

$5,000 minimum, no maximum

Loan Amount Range

Optional

Co-Signer

---
Best for International Students
---

Starts at 4.98%

Fixed APR Range

Starts at 4.66%

Variable APR Range

Minimum $15,000, no maximum

Loan Amount Range

Not required

Co-Signer

---
Best for Those Who Need a Co-Signer
---

4.44% - 15.99%

Fixed APR Range

5.09% - 15.99%

Variable APR Range

$1,000 minimum, no maximum

Loan Amount Range

Not required

Co-Signer

---
Federal Student Loans in Michigan
Federal student loans are a form of financial aid provided by the U.S. government, specifically designed to assist students in covering the costs of higher education. They offer several advantages that can make them a favorable choice for many borrowers, such as:
Lower and Fixed Interest Rates: Federal loans often come with interest rates that are not only lower but also fixed. This dual benefit ensures that borrowers enjoy consistent and affordable monthly payments without the risk of unexpected increases in interest costs.
Variety in Repayment Plans: From standard to income-sensitive plans, federal loans offer a range of repayment options. This diversity allows borrowers to select a plan that aligns with their financial standing, fostering a more manageable and personalized repayment journey.
Potential for Subsidized Loans: Some federal loans are subsidized, meaning the government pays the interest while the student is in school or during deferment. This helps to minimize the overall debt, making the loan more cost-effective and easing the financial burden on students.
Loan Forgiveness Opportunities: For those working in specific public service roles, federal loans may offer forgiveness options. This can lead to a reduction or elimination of the remaining loan balance, providing a substantial financial benefit and encouraging careers in essential public service fields.
How to Apply for Federal Student Loans in Michigan
The process of applying for federal student loans is a structured pathway to obtaining financial aid for college or career school. By following these steps, you can access the funds you need to support your educational journey.
1
Collect necessary financial documents.
Gather your financial records, such as tax returns, bank statements and income information. This preparation helps in a more efficient application process, allowing for an accurate assessment of your financial eligibility for federal student loans.
2
Submit the Free Application for Federal Student Aid.
The Free Application for Federal Student Aid (FAFSA) is the cornerstone of federal financial aid, including loans. Filling it out thoroughly and accurately is critical as it forms the basis for determining the financial assistance you may receive.
3
Review your Student Aid Report.
The Student Aid Report (SAR) provides a summary of the information you submitted on the FAFSA. Ensuring its accuracy is crucial, as it directly influences the financial aid package you will be offered, including potential loan options.
4
Accept your loan offer.
Your school will send an offer detailing your financial aid options, possibly including federal loans. Assess the loan terms thoughtfully and, if they align with your financial plan, accept the offer, acknowledging the long-term financial commitment.
5
Complete entrance counseling.
Entrance counseling is a federal requirement for first-time borrowers. It educates you about the rights and responsibilities of borrowing federal student loans, equipping you with the knowledge to manage your loans responsibly.
6
Sign the Master Promissory Note.
The Master Promissory Note (MPN) is your formal commitment to repay the federal student loan. By signing this legal document, you confirm your understanding of the loan's terms and conditions, cementing the agreement and enabling access to the funds for your education.
The Types of Federal Student Loans Available in Michigan
Federal student loans provide a range of options, each with distinct features to accommodate various educational paths and financial situations. Selecting the right type of loan requires an understanding of the unique benefits of each option.
Direct Subsidized Loans: Designed for undergraduates with financial need, Direct Subsidized Loans offer the advantage of government-covered interest during certain phases of the loan. This benefit helps keep overall borrowing costs down, making it a preferred choice for those with limited financial means.
Direct Unsubsidized Loans: Open to a wide array of students, including graduate students, Direct Unsubsidized Loans don't require proof of financial need. While this broadens eligibility, the immediate accumulation of interest necessitates careful planning to manage the total cost of borrowing.
Direct PLUS Loans: Direct PLUS Loans cater to graduate students or parents seeking additional funding beyond standard federal aid options. With credit considerations, these loans are best suited for those with a sound credit background.
Direct Consolidation Loans: Consolidating multiple federal loans into a single Direct Consolidation Loan can simplify the repayment process. With this option, it's easier to manage your student loan.
Student Loan Forgiveness in Michigan
Student loan forgiveness is a process where a portion or all of a borrower's student loan debt is canceled, typically due to the borrower's work in specific professions or service in particular communities. These programs are designed to encourage individuals to pursue careers in fields that may be underserved or vital to the public interest, such as teaching or public service.
In Michigan, there are specialized programs that offer student loan forgiveness, including:
1
Michigan State Loan Repayment Program (MSLRP)
The Michigan State Loan Repayment Program (MSLRP) helps health care providers repay their educational loans in exchange for providing services in underserved communities within Michigan. It offers up to $200,000 in loan repayment assistance for a commitment to serve for up to eight years.
To qualify, you must be employed full-time at an eligible nonprofit practice site and have qualifying educational loans. Those interested may apply through the Michigan Department of Health and Human Services and must agree to the service commitment in an underserved area.
2
Public Service Loan Forgiveness (PSLF) Program
Michigan residents working in public service may take advantage of the federal Public Service Loan Forgiveness (PSLF) Program, which forgives the remaining balance on Direct Loans after 120 qualifying monthly payments under an income-driven repayment plan.
Qualified applicants must work full-time for a qualifying employer, such as government organizations or not-for-profit organizations. They must also apply for PSLF through the U.S. Department of Education after making 120 qualifying payments.
Tips for Managing Student Loans
Student loans are a significant financial commitment, and managing them wisely can lead to a more secure financial future. Here are some strategies to help you manage your student loan effectively:
Only borrow what you need.

The more you borrow, the more interest you'll pay, increasing the total repayment amount. As such, calculate your educational and living expenses to determine how much you need to borrow.

Familiarize yourself with the grace period.

Most student loans offer a grace period of six months after graduation before repayments start. Take advantage of this time to establish a repayment plan and align your finances.

Making payments early can significantly reduce the overall cost of the loan. Even small, regular payments during school or the grace period can make a difference in the total amount of interest paid.

Keep track of loan documents and payment schedules.

Tools like Michigan's MI Student Aid portal can be invaluable in managing your loans. You can also stay organized with payment schedules by setting up reminders about your due dates.
Scholarships and Grants as Alternatives to Loans
Scholarships and grants are financial awards that support students in their educational pursuits. Unlike loans, these don't require repayment, allowing students to concentrate on their education and future without the worry of accumulating debt.
Scholarships are typically merit-based, recognizing accomplishments in academics or other areas, while grants are often awarded based on financial need. The application process for getting scholarships and grants in Michigan involves the following steps:
1
Evaluate your qualifications.
Understand your eligibility for scholarships and grants by considering factors like academic success, financial need or specific areas of study. This insight will guide your search for opportunities in Michigan.
2
Explore Michigan-specific scholarships and grants.
Utilize platforms like the Michigan Department of Treasury's MI Student Aid to find state-specific financial awards. These resources are tailored to Michigan students, making your search more targeted.
3
Organize necessary documents.
Prepare essential documents such as transcripts, financial information and references. Organizing these in advance ensures you can apply efficiently and meet all deadlines.
4
Write personalized essays.
Craft essays specific to each scholarship or grant, reflecting your alignment with their goals. A well-written essay can set your application apart and resonate with the evaluators.
5
Apply with attention to detail.
Follow the unique application guidelines for each opportunity, ensuring accuracy and completeness. A meticulous application can help you stand out in a competitive field.
6
Keep track of your applications.
Monitor your application's progress and respond promptly to any additional inquiries. Staying involved in the process shows your dedication and can positively influence the outcome.
The Impact of Student Loans on Credit
Student loans have a substantial impact on credit scores, which represent a person's credit risk and are influenced by various factors like payment habits. Timely payments often contribute to a positive credit history, reflecting responsible financial behavior.
On the other hand, student loan default can have serious repercussions on credit. Defaulting is defined as failing to make payments for a specific period, typically 270 days for federal loans. This can result in wage garnishment, where a portion of your earnings is used to repay the debt. This not only leads to a substantial drop in your credit score but can also create obstacles in obtaining future credit or even impact your employment in certain sectors.
Frequently Asked Questions
We answered some frequently asked questions about student loans in Michigan to help you navigate your financial educational landscape confidently.
About Christopher Boston
---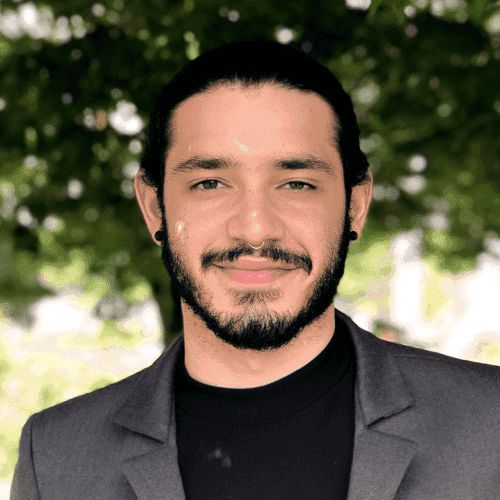 ---