The pursuit of higher education in Massachusetts is becoming an increasingly expensive endeavor. With tuition rates climbing year after year, the financial burden can feel overwhelming. Fortunately, finding the best student loans in Massachusetts can help make your educational aspirations financially attainable.
According to MoneyGeek's analysis, College Ave is the state's best overall lender for student loans. Earnest is an excellent choice for the lowest interest rates, while Ascent is best for those with bad credit. MPower Financing provides the best student loans for international students, while Discover is ideal for students who need a co-signer.
Understanding Student Loans
Student loans are financial instruments tailored to support the pursuit of higher education. They play a crucial role in allowing students to cover the costs associated with college or university, making education accessible to a broader population.
A student loan operates on the principle of borrowing a designated amount to pay for educational expenses, with the understanding that this amount, plus interest, will be repaid over time. The interest begins to accumulate from the time the loan is disbursed, and repayment starts after the student finishes their education or drops below a certain enrollment status.
There are two types of student loans:
Federal student loans: Federal student loans are government-funded and often come with protections, such as deferment options and fixed interest rates.
Private student loans: Private student loans are provided by financial institutions and may offer different interest rates and repayment terms, often requiring a solid credit history or a co-signer.
Keep in mind that the choice between federal and private student loans is more than a simple financial decision; it's a strategic move that can impact your financial well-being for years to come.
Best Private Student Loans in Massachusetts
Private student loans are provided by private lenders such as banks, credit unions or other financial service companies. They often come with unique terms and eligibility criteria.
These loans may be a suitable option when federal loans and other financial aid are insufficient to cover the total cost of education. This might be the case for students pursuing high-cost degrees or attending private institutions.
Although private student loans offer higher borrowing limits, they come with variable interest rates and stricter repayment terms. Plus, they may require a co-signer with good credit for application approval.
Best Overall
---

4.44% - 15.99%

Fixed APR Range

5.09% - 15.99%

Variable APR Range

$1,000 minimum, no maximum

Loan Amount Range

Not required

Co-Signer

---
Best With Lowest Interest Rates
---

4.43% - 14.90%

Fixed APR Range

5.32% - 16.20%

Variable APR Range

$1,000 up

Loan Amount Range

Allowed

Co-Signer

---
Best for Those With Bad Credit
---

4.36%–14.08%

Fixed APR Range

1.47%–11.31%

Variable APR Range

$2,001–$200,000

Loan Amount Range

Non-U.S. citizens and temporary residents

Co-Signer

---
Best for Parents
---

Starts at 7.54%

Fixed APR Range

Not Specified

Variable APR Range

Up to the total cost of attendance

Loan Amount Range

Optional

Co-Signer

---
Best for International Students
---

13.72% – 15.01%

Fixed APR Range

Not Specified

Variable APR Range

$2,001 up to $100,000

Loan Amount Range

Not required

Co-Signer

---
Best for Those Who Need a Co-Signer
---

3.99%–11.59%

Fixed APR Range

1.79%–11.09%

Variable APR Range

$1,000 up to 100% of college expenses

Loan Amount Range

Optional

Co-Signer

---
Federal Student Loans in Massachusetts
Federal student loans are loans provided by the U.S. government to support students in financing their college education. They come with several benefits that can make them an attractive option for financing higher education, such as:
Interest rate protection: Federal loans typically offer fixed interest rates that remain constant. This eliminates the uncertainty of variable rates found in private loans, providing stability and making it easier for borrowers to budget their future payments.
Repayment flexibility: With options like graduated or extended repayment plans, federal loans provide choices that can match a borrower's financial reality. This ensures that repayment aligns with individual financial circumstances, offering a tailored approach to managing debt.
Access to forgiveness programs: Federal loans may be eligible for programs that forgive part or all of the debt, particularly for those in certain professions like teaching or health care. This not only incentivizes careers in vital sectors but also offers a pathway to financial freedom for those who qualify.
Grace periods: Most federal student loans include a grace period after graduation before repayment begins. This allows graduates time to secure employment and adjust to post-college life without the immediate pressure of loan payments, easing the transition into the workforce.
How to Apply for Federal Student Loans in Massachusetts
Securing federal student loans is a process that requires careful attention to detail and understanding of the steps involved. By following a systematic approach, you can access the financial support you need to pursue your educational aspirations.
1
Prepare financial information
Gather necessary financial documents, including tax information, bank records and income statements. This preparation ensures a smoother application process, providing the essential details to assess your financial need accurately.
2
Fill out the Free Application for Federal Student Aid
The Free Application for Federal Student Aid (FAFSA) is the central application for all federal student aid, including loans. Completing it accurately is vital, as it serves as the primary tool for evaluating your financial situation and determining the types and amounts of aid for which you qualify.
3
Review your Student Aid Report
The Student Aid Report (SAR) is a summary of your FAFSA and is used by schools to create financial aid packages. Reviewing it for accuracy is essential, as any errors can impact the financial assistance you receive, including loan offers.
4
Accept loan offers
Your school will present a financial aid package that may include federal loans. Analyze the loan terms carefully, and if they meet your requirements, accept the offer, being mindful of the repayment obligations you are undertaking.
5
Participate in entrance counseling
If you're new to federal student loans, entrance counseling is mandatory. This informative session helps you grasp the responsibilities and management of your loans, fostering responsible borrowing practices.
6
Sign the Master Promissory Note
The Master Promissory Note (MPN) is a binding legal document that outlines the terms of your loan. Signing it is the final step in the loan process, confirming your agreement to the loan's conditions and your commitment to repayment.
The Types of Federal Student Loans Available in Massachusetts
The landscape of federal student loans is diverse, with options designed to meet the varying financial and educational needs of students and their families. Understanding the features of each loan type can lead to more informed borrowing decisions.
Direct Subsidized Loans: Available to undergraduates with demonstrated financial need, Direct Subsidized Loans have the advantage of government-paid interest during specific periods. This interest subsidy can significantly reduce long-term costs, making it an attractive option for financially constrained students.
Direct Unsubsidized Loans: Direct Unsubsidized Loans are accessible to a broader range of students — including graduate and professional students — without the requirement to demonstrate financial need. While offering more flexibility, these loans come with interest that accrues immediately after loan disbursement.
Direct PLUS Loans: Aimed at graduate students and parents of dependent undergraduates, Direct PLUS Loans fill the financial gap when other federal aid is insufficient. This option requires a credit check, making it more suitable for borrowers with established credit.
Direct Consolidation Loans: By combining multiple federal loans into one Direct Consolidation Loan, borrowers can streamline their repayment process. While offering the convenience of a single monthly payment, it's crucial to assess potential changes in benefits or interest rates that may occur from consolidation.
Student Loan Forgiveness in Massachusetts
Student loan forgiveness refers to the cancellation or reduction of student loan debt under specific conditions, often related to the borrower's profession or service in particular areas. These programs are designed to incentivize careers in fields that may be underserved or vital to public interest, alleviating the financial burden of educational loans for those who qualify.
In Massachusetts, there are targeted programs that offer student loan forgiveness, particularly for teachers, health care professionals and public service workers.
1
Massachusetts Loan Repayment Program (MLRP) for Health Professionals
The Massachusetts Loan Repayment Program (MLRP) for Health Professionals aims to increase access to comprehensive health care in underserved areas of Massachusetts. It offers up to $50,000 in loan repayment for a two-year, full-time service commitment.
Eligibility criteria include working in an underserved community as a dentist, PrimaryCare physician, nurse practitioner, clinical social worker, mental health counselor and more. Those interested may apply through the Massachusetts Department of Public Health and must agree to the service commitment in an underserved area.
2
Public Service Loan Forgiveness (PSLF) program
The Public Service Loan Forgiveness (PSLF) program is a federal initiative available to Massachusetts residents. It's designed to encourage individuals to work in public service by offering forgiveness on Direct Loans after making 120 qualifying monthly payments under an income-driven repayment plan.
To qualify, you must work full-time for a government organization at any level, a not-for-profit organization that is tax-exempt under Section 501(c)(3) of the Internal Revenue Code or other types of not-for-profit organizations that provide certain types of qualifying public services. The application process involves submitting the PSLF application to the U.S. Department of Education's federal loan servicer.
Tips for Managing Student Loans
Navigating student loans can be complex, but understanding some key strategies can make the process more manageable. Here are some tips to help you manage your student loan:
Borrow only what you need

Evaluate your budget and borrow only what you need for education-related expenses. Remember, interest will accumulate on the borrowed amount, so less borrowing means less to repay.

Understand the grace period

Most loans offer a six-month grace period after graduation, allowing time to find employment. Use this period wisely to prepare for the financial responsibility of loan repayment.

Making payments while you're in school or during the grace period can have a substantial impact on reducing your overall loan cost. Consider a part-time job or budgeting strategy to make these early payments possible.

Keep track of loan documents and payment schedules

Organize your loan documents in one place by using a digital platform or a physical filing system. Set up payment reminders to stay on top of due dates and avoid late payments.
Scholarships and Grants as Alternatives to Loans
Scholarships and grants are types of financial assistance that differ fundamentally from loans in that they don't have to be paid back. They can make a significant difference in affordability, opening doors to educational opportunities that might otherwise be out of reach, all without the long-term financial commitment that comes with loans.
If you're considering getting scholarships and grants in Massachusetts, taking the following steps can help ease the application process:
1
Determine your eligibility
Identify what makes you eligible for scholarships and grants, such as academic achievements, financial need or community involvement. This understanding will help you target relevant opportunities in Massachusetts.
2
Search through Massachusetts-specific platforms
Use resources like the Massachusetts Department of Higher Education to find scholarships and grants exclusive to the state. These platforms offer curated information, saving you time and effort.
3
Collect required documents
Prepare necessary documents like academic records, financial information and recommendation letters. Having these ready will facilitate a smooth application process.
4
Compose personalized essays
Write essays that reflect your individuality and align with each scholarship or grant's mission. Personalized essays can create a connection with the selection committee and enhance your chances.
5
Submit carefully
Adhere to the specific application instructions and deadlines for each scholarship or grant. A well-prepared and timely application reflects your seriousness and commitment.
6
Stay engaged
Monitor your application status and be responsive to any additional requests. Active engagement can reinforce your interest and keep you in consideration.
The Impact of Student Loans on Credit
Student loans, like any form of credit, can have a significant impact on your credit score, which in turn can affect your ability to secure future loans, rent an apartment or even get a job.
When you take out a student loan, the loan and its details are reported to the three major credit bureaus. This information becomes part of your credit history, which is used to calculate your credit score. One of the key factors in this calculation is your payment history, which accounts for about 35% of your credit score. This is where the importance of making loan payments on time comes into play.
Making your student loan payments on time every month can help build a positive credit history and increase your credit score over time. On the other hand, late payments can have a negative impact on your credit score. If a payment is more than 30 days late, it can be reported to the credit bureaus and remain on your credit report for up to seven years.
The consequences of student loan default can be even more severe. Defaulting on a student loan, which typically happens after 270 days of non-payment, can lead to a significant drop in your credit score. This negative mark can make it more difficult to secure credit in the future. Additionally, defaulting on a student loan can lead to other negative outcomes, such as wage garnishment and the loss of eligibility for additional federal student aid.
Frequently Asked Questions
Student loans are a vital part of financing education for many students, but they often come with questions and concerns. To provide valuable insights, we answered some of the most frequently asked questions about student loans in Massachusetts.
About Christopher Boston
---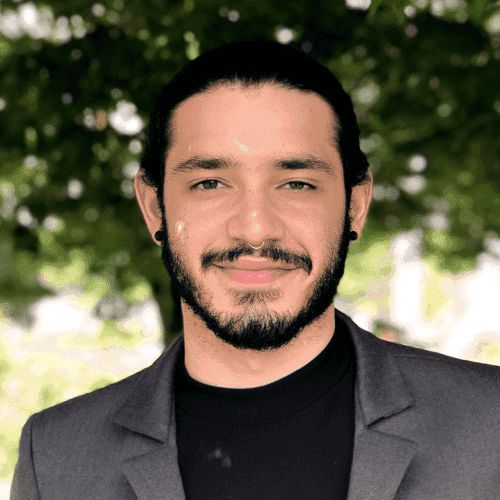 ---