The rising costs of higher education in Maryland have become a real challenge for many students. With some research, you can find the best student loans in Maryland. Whether you're just starting your college journey or looking to continue your education, understanding your loan options can make all the difference.
MoneyGeek found that PNC offers the best overall student loans in Maryland. Earnest is the best option for students looking for the lowest interest rates, while Funding U is ideal for those with bad credit. International students should consider Ascent, whereas students who need a co-signer may fare best with College Ave.
Understanding Student Loans
Student loans are financial lifelines that empower individuals to access higher education by covering expenses that might otherwise be out of reach. They provide the means to invest in one's future through learning and personal development.
In essence, a student loan involves borrowing money specifically for educational purposes. This borrowed amount accrues interest over time, and once the student has completed their studies, a repayment plan begins. The repayment includes the principal amount borrowed and the interest that has accumulated.
The landscape of student loans is divided into two categories:
Federal student loans: Federal student loans are backed by the government and typically offer benefits like fixed interest rates and income-driven repayment plans.

Private student loans: Private student loans are provided by private lenders and may have variable interest rates, stricter eligibility criteria and less flexible repayment options.
By understanding the differences between federal and private student loans, you can tailor your borrowing strategy to fit your unique circumstances, minimizing financial risks and maximizing the benefits of your educational financing.
Best Private Student Loans in Maryland
Private student loans are financial products offered by non-government entities like banks and financial institutions to assist students in covering educational costs. They are tailored to individual needs but come with varying terms and conditions.
Private student loans can fill the gap when federal student aid doesn't fully cover the educational expenses or when a student is enrolled in a program not eligible for federal aid. They can be particularly useful for international students or those attending specialized training programs.
Before applying for a private student loan, knowing its benefits and drawbacks is important. While private loans offer higher borrowing limits, they have fluctuating interest rates, stringent credit requirements and limited options for deferment or forbearance.
Best Overall

---

2.99%–9.89%

Fixed APR Range

1.09%–8.19%

Variable APR Range

$1,000–$50,000

Loan Amount Range

Allowed

Co-signer

---
Best With Lowest Interest Rates

---

4.43% - 14.90%

Fixed APR Range

5.32% - 16.20%

Variable APR Range

$1,000 up

Loan Amount Range

Allowed

Co-signer

---
Best For Those With Bad Credit

---

6.99% – 12.49%

Fixed APR Range

7.49% – 12.99%

Variable APR Range

$3,001 up to $20,000

Loan Amount Range

Not required

Co-signer

---
Best for Parents

---

3.99%–11.59%

Fixed APR Range

1.79%–11.09%

Variable APR Range

$1,000 up to 100% of college expenses

Loan Amount Range

Optional

Co-signer

---
Best for International Students

---

4.36%–14.08%

Fixed APR Range

1.47%–11.31%

Variable APR Range

$2,001–$200,000

Loan Amount Range

Non-U.S. citizens and temporary residents

Co-signer

---
Best for Those That Need a Co-signer

---

4.44% - 15.99%

Fixed APR Range

5.09% - 15.99%

Variable APR Range

$1,000 minimum, no maximum

Loan Amount Range

Not required

Co-signer

---
Federal Student Loans in Maryland
Federal student loans are part of the U.S. government's financial aid program, designed to assist students in funding their higher education. They often come with borrower-friendly terms that can make them a preferred option for many students, including:
Federal student loans usually have fixed interest rates, meaning the rate stays the same throughout the life of the loan. This provides predictability in monthly payments and helps borrowers plan their finances without worrying about fluctuating interest costs.

Income-driven repayment plans

These plans allow borrowers to pay a percentage of their discretionary income, adjusting as income changes. This ensures that payments are aligned with the borrower's ability to pay, reducing financial strain and providing a more personalized repayment experience.

Deferment and forbearance options

Federal loans offer options to temporarily postpone payments under certain circumstances. This can provide temporary relief during financial hardships, allowing borrowers time to stabilize their financial situation without defaulting.

No credit checks for most loans

Many federal student loans don't require a credit check. This opens up opportunities for students who may not have established credit or have a lower credit score, ensuring that financial history doesn't become a barrier to education.
How to Apply for Federal Student Loans in Maryland
Applying for federal student loans is an essential part of financing higher education for many students. By taking the following steps, you can ensure that you receive the financial support that matches your educational goals and financial capacity.
1
Prepare financial documents
Collect documents like tax returns, W-2 forms and other financial information. Having these on hand streamlines the application process, providing a clear picture of your financial standing and helping to determine your aid eligibility.
2
Submit the Free Application for Federal Student Aid
The Free Application for Federal Student Aid (FAFSA) helps you access federal student aid. It's crucial to complete it accurately and on time, as it enables the government to assess your financial need and connect you with appropriate funding options, including loans.
3
Examine your Student Aid Report
Your Student Aid Report (SAR) will arrive after submitting the FAFSA, summarizing your financial information. It's vital to ensure that all details are correct, as any inaccuracies can affect the amount and type of financial aid you qualify for.
4
Accept your financial aid package
Your school will send a financial aid offer, possibly including federal loans. Carefully consider the loan terms, and if they align with your needs, accept the offer, recognizing the long-term commitment involved in borrowing.
5
Undergo entrance counseling
If you're a first-time borrower, you must complete entrance counseling. This educational step ensures that you understand the obligations and rights associated with federal student loans, promoting responsible borrowing behavior.
6
Sign the Master Promissory Note
The Master Promissory Note (MPN) is your formal agreement to repay the loan. By signing this legal document, you confirm your understanding of the loan's terms, making it a critical step in securing the funds for your education.
The Types of Federal Student Loans Available in Maryland
Federal student loans come in various forms, each designed to cater to different educational levels, financial needs and borrower situations. Recognizing the features of each type can guide borrowers in selecting the best option for their educational journey.
Direct Subsidized Loans: Tailored for undergraduate students with financial need, Direct Subsidized Loans offer the benefit of having the government cover interest costs during certain periods. This feature helps minimize the overall debt burden, making it a valuable option for those with limited financial resources.

Direct Unsubsidized Loans: Open to undergraduate, graduate and professional students, Direct Unsubsidized Loans don't require proof of financial need. While they offer broader accessibility, interest begins accruing immediately, so understanding the long-term implications of this interest accumulation is vital.

Direct PLUS Loans: These loans can be accessed by graduate students or parents of dependent undergraduates who need additional funding beyond standard federal aid. Due to their credit requirements, Direct PLUS Loans are best suited for those with solid credit standing.

Direct Consolidation Loans: Direct Consolidation Loans offer the convenience of merging multiple federal loans into one, potentially simplifying repayment. While this can make management easier, borrowers should carefully evaluate potential impacts on interest rates and existing loan benefits before proceeding.
Student Loan Forgiveness in Maryland
Student loan forgiveness is a provision that allows for the cancellation or reduction of student loan debt for individuals who meet specific criteria. This often involves working in particular professions or areas that are considered high-need or of public interest.
In Maryland, there are distinct programs that offer student loan forgiveness, particularly aimed at public service workers and dentists. These include:
1
Janet L. Hoffman Loan Assistance Repayment Program (LARP)
The Janet L. Hoffman Loan Assistance Repayment Program (LARP) is designed to encourage Maryland residents to work in specific public service jobs within the state. Aimed at professions such as teachers, nurses, social workers, lawyers and more, it offers loan repayment assistance ranging from $1,500 to $10,000 annually.
To qualify, you must be employed full-time in a qualifying public service position in Maryland, have eligible educational loans and meet specific income requirements.
2
Maryland Dent-Care Loan Assistance Repayment Program (MDC-LARP)
The Maryland Dent-Care Loan Assistance Repayment Program (MDC-LARP) is for licensed dentists working in Maryland and serving Medicaid patients. It offers up to $23,740 annually for loan repayment, encouraging dental care for underserved populations.
To qualify, you must be a licensed and full-time dentist providing care to Maryland Medical Assistance Program (MMAP) recipients in Maryland and serving a patient population wherein at least 30% are MMAP recipients. You can apply by completing the MDC-LARP application through the Maryland Department of Health (MDH).
Tips for Managing Student Loans
Student loans are often a necessary part of financing education, and with careful planning, they can be managed effectively. Here are some tailored tips you can follow:
Borrow only what's necessary

Keep in mind that loans are not free money; interest will be added to the amount you borrow. As such, assess your financial needs realistically, considering tuition, living expenses and other costs to find out the loan amount you need to take out.

Understand the grace period

Most student loans provide a grace period, usually six months after graduation, before repayments begin. Plan ahead during this period to ensure a smooth transition into the repayment phase.

Early payments can reduce the overall cost of the loan. Consider making interest payments while still in school to prevent interest capitalization.

Keep track of loan documents and payment schedules

Use a digital platform or a physical filing system to keep track of your loan documents. Additionally, set reminders about your due dates to stay on top of payment deadlines.
Scholarships and Grants as Alternatives
Scholarships and grants are types of financial aid that don't require repayment, setting them apart from loans. They can cover significant portions of tuition, books and living expenses, allowing students to pursue their educational goals without the looming pressure of loan repayment.
While scholarships are often awarded for academic excellence, leadership or specific talents, grants are usually given based on financial need. You can find and apply for scholarships and grants in Maryland by taking the following steps:
1
Assess your qualifications
Start by identifying your eligibility criteria, such as academic performance, financial need or specific skills. Knowing what you qualify for will guide your search for scholarships and grants in Maryland.
2
Utilize Maryland-specific resources
Explore platforms like the MHEC to find state-specific scholarships and grants. These resources provide comprehensive information tailored to Maryland residents.
3
Prepare necessary documentation
Gather essential documents like transcripts, financial statements and references. Organizing these early will help you meet application deadlines and present a strong case.
4
Craft personalized essays
Write personalized essays that align with the goals and values of each scholarship or grant. A well-crafted essay can make your application stand out and resonate with the selection committee.
5
Apply with precision
Follow the specific application guidelines for each opportunity, ensuring accuracy and completeness. Attention to detail can make the difference in a competitive selection process.
6
Monitor and respond
Keep track of your application status and respond promptly to any follow-up requests. Staying engaged in the process demonstrates your interest and can enhance your chances of success.
If you find more than one opportunity that you qualify for, feel free to apply to all of them. The more grants you apply for, the higher your chances of being accepted to one of them.
The Impact of Student Loans on Credit
Student loans pay a big role in determining a student's credit score, which reflects a student's ability to manage debt and is influenced by factors such as the amount borrowed and payment history.
In Maryland, where many students rely on loans to finance their education, timely payments demonstrate financial responsibility and can enhance creditworthiness. This positive credit history can translate into benefits like lower interest rates on car loans or mortgages.
Conversely, student loan default can have devastating effects on credit. Default occurs when payments are missed for an extended period, usually 270 days for federal loans. This can lead to wage garnishment, where part of your salary is taken to repay the loan. The impact on your credit score can be long-lasting, making it challenging to obtain future credit or even affecting job prospects in certain industries.
Frequently Asked Questions (FAQs)
Understanding student loans is crucial for students and families investing in higher education. Recognizing the unique challenges and questions that arise, we compiled a list of frequently asked questions about student loans in Maryland.
About Christopher Boston
---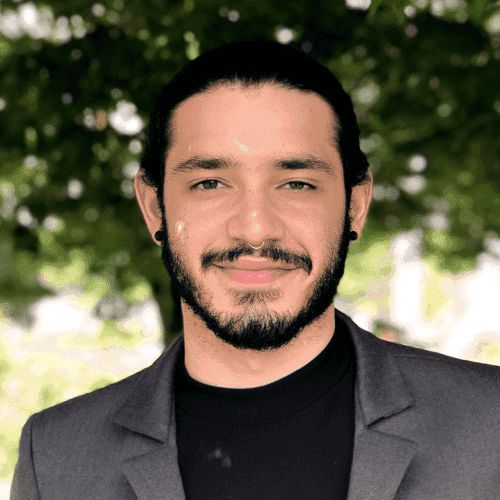 ---