The dream of pursuing higher education in Maine has become a financial challenge for many. With tuition, book costs and living expenses soaring, the path to a degree can seem like a steep mountain to climb. However, the best student loans in Maine can help you get there.
Depending on your specific needs and circumstances, the best student loan for you could vary. Risla is the best overall student loan lender in Maine. College Ave is ideal for the lowest interest rates, whereas Funding U is preferable for those with bad credit. Discover offers the best deals for international students, while PNC is worth considering if you need a co-signer.
Understanding Student Loans
Student loans are specialized financial tools designed to bridge the gap between the cost of higher education and what students and their families can afford to pay out of pocket. These loans allow students to pursue their academic dreams by providing the necessary funds for tuition, books and living expenses.
Over time, interest accrues on the borrowed amount, and after completing your education, you begin repaying the loan, including the accumulated interest.
There are two primary categories of student loans:
Federal student loans: Federal student loans are provided by the government and often come with more flexible repayment options and lower interest rates.
Private student loans: Private student loans are offered by banks or other financial institutions and may have varying interest rates and terms, often requiring a credit check or co-signer.
Understanding the difference between federal and private student loans can empower you to make informed decisions that align with your financial situation and long-term goals, ensuring that your investment in education is both wise and sustainable.
Best Private Student Loans in Maine
Private student loans are financial agreements made with banks, credit unions or other lending institutions, specifically designed to fund educational expenses. In situations where federal aid falls short of covering the full cost of tuition, books and living expenses, these loans may be a viable option.
Although private student loans offer higher borrowing limits, they come with variable interest rates that may increase over time and less flexible repayment options. They may also require a creditworthy co-signer.
Best Overall
---

2.99%–4.74%

Fixed APR Range

Not available

Variable APR Range

$1,500–$150,000

Loan Amount Range

Not required if borrower meets qualifications

Co-Signer

---
Best With Lowest Interest Rates
---

4.44% - 15.99%

Fixed APR Range

5.09% - 15.99%

Variable APR Range

$1,000 minimum, no maximum

Loan Amount Range

Not required

Co-Signer

---
Best for Those With Bad Credit
---

6.99% – 12.49%

Fixed APR Range

7.49% – 12.99%

Variable APR Range

$3,001 up to $20,000

Loan Amount Range

Not required

Co-Signer

---
Best for Parents
Education Loan Finance (ELFI)

---

From 3.20%

Fixed APR Range

From 1.20%

Variable APR Range

Minimum of $1,000

Loan Amount Range

U.S. citizen or permanent resident

Co-Signer

---

Education Loan Finance (ELFI)
Best for International Students
---

3.99%–11.59%

Fixed APR Range

1.79%–11.09%

Variable APR Range

$1,000 up to 100% of college expenses

Loan Amount Range

Optional

Co-Signer

---
Best for Those That Need a Co-Signer
---

2.99%–9.89%

Fixed APR Range

1.09%–8.19%

Variable APR Range

$1,000–$50,000

Loan Amount Range

Allowed

Co-Signer

---
Federal Student Loans in Maine
Federal student loans are financial aid provided by the U.S. government to help students pay for college or career school. They often come with terms and conditions that are more favorable to the borrower compared to private loans, including:
Lower interest rates: Federal student loans typically offer lower interest rates than private loans. This means that the overall cost of borrowing is reduced, allowing students to save money in the long run, which can be particularly beneficial for those on tight budgets.
Flexible repayment plans: These loans offer various repayment options, including income-driven plans. This flexibility allows borrowers to choose a plan that fits their financial situation, making repayment more manageable and less stressful.
Potential for loan forgiveness: Certain federal loans may qualify for forgiveness programs, especially for those working in public service fields. This can lead to a portion or even all of the loan being forgiven, providing significant financial relief and rewarding those in service-oriented careers.
Subsidized interest options: Some federal loans offer interest subsidies while the student is in school. This means the government pays the interest during this period, reducing the overall debt burden and making the loan more affordable for students as they pursue their education.
How to Apply for Federal Student Loans in Maine
Applying for federal student loans is necessary to secure financial aid for higher education. The process involves several steps, each designed to assess eligibility and match students with appropriate funding options.
1
Gather necessary information
Before starting the application, gather your Social Security number, federal income tax returns, bank statements and records of income. This information helps in accurately assessing your financial situation, ensuring that the aid offered aligns with your needs.
2
Complete the Free Application for Federal Student Aid
The Free Application for Federal Student Aid (FAFSA) is the gateway to federal financial aid. By filling out this comprehensive form online, you provide the necessary details about your financial circumstances, allowing the government to determine your eligibility for different types of aid, including loans.
3
Review your Student Aid Report
After submitting the FAFSA, you'll receive a Student Aid Report (SAR) summarizing the information you provided. Carefully review this for accuracy, as it plays a vital role in determining the amount and type of aid you may receive.
4
Accept the loan offer
If eligible, you'll receive a financial aid offer from your choice of school, which may include federal loans. Review the terms and accept the loan offer if it suits your needs, understanding that this commitment involves a legal obligation to repay the funds.
5
Complete loan counseling
Federal regulations require first-time borrowers to complete entrance counseling. This step educates you about your responsibilities as a borrower, ensuring that you understand the commitment you're making and how to manage your loans effectively.
6
Sign the Master Promissory Note
The Master Promissory Note (MPN) shows that you promise to repay the loan and any accrued interest and fees. Read and review this legal document before signing.
The Types of Federal Student Loans Available in Maine
Federal student loans offer various options to suit different financial needs and educational situations. Understanding the distinct types of federal loans can help students and their families make informed decisions that align with their unique circumstances.
Direct Subsidized Loans: With these loans, eligible undergraduate students who demonstrate financial need don't have to pay the interest while they're in an in-school, grace or deferment period.
Direct Unsubsidized Loans: Unlike subsidized loans, Direct Unsubsidized Loans are not based on financial need, and interest accrues while the student is in school. Available to both undergraduate and graduate students, these loans offer flexibility but can lead to higher overall costs due to accumulating interest.
Direct PLUS Loans: Direct PLUS Loans are designed for graduate students or parents of dependent undergraduate students. They provide additional funding beyond other federal aid but require a credit check, making them suitable for those who have a stable credit history.
Direct Consolidation Loans: This loan type allows borrowers to combine multiple federal student loans into a single loan with one monthly payment. By consolidating loans, borrowers may find managing repayment simpler.
Student Loan Forgiveness in Maine
Student loan forgiveness is a program that cancels a portion or all of a borrower's student loan debt, provided they meet specific criteria and work in certain professions or areas. These programs are designed to incentivize careers in sectors that may be underserved or of particular public interest.
In Maine, there are specific programs aimed at student loan forgiveness, particularly for teachers and public service workers. Understanding these programs can open opportunities for financial relief for those who qualify.
1
Educators for Maine Program
The Educators for Maine Program is designed to support future teachers in Maine who are committed to working in the state's schools. Eligible borrowers can have one year of their loan forgiven for each year of eligible return service as a full-time teacher, speech pathologist or child care provider.
To qualify, you must be certified by the Maine Department of Education, employed at a qualifying school or employed as an elementary or secondary teacher, specialized subject teacher, vocational or industrial arts teacher. The application process involves submitting required documentation to the Finance Authority of Maine (FAME), including proof of teacher certification from the state of Maine.
2
Public Service Loan Forgiveness (PSLF) Program
While the Public Service Loan Forgiveness (PSLF) Program is a federal program, public service workers in Maine can take advantage of PSLF if they work full-time for a qualifying employer within the state. If eligible, their loans can be forgiven after making 120 qualifying payments on Direct Loans.
Qualifications include working for a government or not-for-profit organization in Maine, having Direct Loans and being on an income-driven repayment plan. To apply, you must submit the Employment Certification Form annually or when changing employers. After making 120 qualifying payments, you can apply for PSLF through the U.S. Department of Education.
Tips for Managing Student Loans
Managing student loans is an essential skill for anyone investing in higher education. With the right approach, you can navigate this financial responsibility with confidence. Here are some specific tips to help you manage your student loans effectively:
Borrow only what's necessary

Consider your actual needs and future earning potential to determine how much you need to borrow. Remember, every dollar borrowed will accrue interest, increasing the total repayment amount, so take only what's necessary.

Understand the grace period

After graduation, most student loans offer a grace period, typically six months, during which no payments are required. However, interest might still accrue on some loans, so understanding the terms of your grace period is crucial.

Making payments during school or the grace period can be beneficial. By paying down the interest or even the principal during these times, you can significantly reduce the overall cost of your student loan.

Keep track of loan documents and payment schedules

Utilize tools that help you organize your loan information and set reminders for payment due dates. Doing so ensures that you stay on top of your financial obligations.
Scholarships and Grants as Alternatives
Scholarships and grants are financial awards provided to students to support their education. The former is often merit-based, recognizing academic achievement or special talents, while the latter is typically need-based, focusing on the financial situation of the student or family.
Unlike loans, scholarships and grants don't need to be repaid. They can make higher education more accessible and alleviate financial stress, allowing students to focus on their studies and future careers.
To find and apply for these financial awards in Maine, consider taking the following steps:
1
Identify your eligibility
Determine your eligibility for scholarships and grants by considering factors like academic achievements, financial need or specific talents. Understanding your unique qualifications will help you target the right opportunities in Maine.
2
Research available scholarships and grants
Utilize resources like the Finance Authority of Maine (FAME) to find scholarships and grants specific to Maine residents. This centralized platform offers detailed information on various financial awards, making your search more efficient.
3
Gather required documents
Prepare necessary documents such as transcripts, financial information and recommendation letters. Having these ready in advance will streamline the application process and ensure you meet deadlines.
4
Write personalized essays
Many scholarships and grants require essays that reflect your goals and qualifications. Tailoring each essay to the specific award demonstrates your genuine interest and can set you apart from other applicants.
5
Submit applications
Carefully follow the application instructions for each scholarship or grant, paying attention to details and deadlines. Submitting a complete and timely application increases your chances of success.
6
Follow up
After submitting, consider reaching out to confirm receipt of your application. This proactive step shows your commitment and ensures that your application is being considered.
The Impact of Student Loans on Credit
Student loans can positively impact a credit score when managed responsibly by demonstrating a history of on-time payments and responsible borrowing. In states like Maine, where the cost of education can be high, timely payments on student loans are reported to credit bureaus, contributing to a positive credit history. This, in turn, can lead to better interest rates on future loans, credit cards or even favorable terms on housing rentals.
On the other hand, student loan default can have severe consequences on credit. Defaulting on a loan means failing to make payments for a prolonged period, typically 270 days for federal loans. This can lead to wage garnishment, where a portion of your wages is withheld to repay the debt. This damages your credit score and can also lead to difficulties in securing future credit or even employment in certain fields.
Frequently Asked Questions (FAQs)
To help you make informed financial decisions for your educational future, we answered some frequently asked questions about student loans in Maine.
About Christopher Boston
---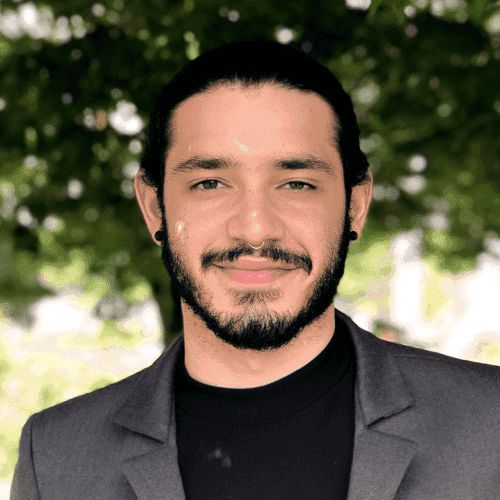 ---