The dream of attending college can quickly become a financial nightmare in Louisiana, where the costs of higher education have been climbing at an unprecedented rate. This alarming trend has left many aspiring students wondering how they can afford to pursue their educational goals. Fortunately, the answer lies in finding the best student loans in Louisiana.
MoneyGeek's research discovered that Ascent offers the best overall student loans in the Pelican State. Sallie Mae is the best option for the lowest interest rates, while Earnest is an excellent choice if you have bad credit. Prodigy Finance provides the best deals for international students, and College Ave is ideal for students who need a co-signer.
Understanding Student Loans
Student loans are more than financial products; they are essential tools that empower individuals to pursue higher education. By providing the necessary funds for tuition, accommodation and other related costs, student loans make the path to a degree more accessible.
A student loan operates on the principle of borrowing a predetermined amount of money for education, with the understanding that you will repay it with interest. The process includes borrowing the funds, accruing interest during the study period, and entering a repayment phase after graduation. The specific terms can vary widely, making it crucial to understand them before borrowing.
Student loans are divided into two categories:
Federal student loans: Federal student loans are government-supported, often featuring lower interest rates, deferred payment options and potential access to forgiveness programs.

Private student loans: Private student loans, sourced from banks or other financial entities, may offer larger amounts but often come with higher interest rates and less forgiving repayment schedules.
The choice between federal and private student loans is not a decision to make lightly. Understanding their key differences is essential in selecting the right option for your educational journey. This knowledge ensures you align your financial commitments with your career goals, laying a solid foundation for your future success.
Best Private Student Loans in Louisiana
Private student loans are financial agreements with banks or other private lending institutions to support higher education costs. They may be helpful when federal financial aid doesn't fully cover educational expenses.
Private student loans may be a suitable option in various scenarios, such as attending a prestigious private institution with higher tuition or pursuing a specialized career path requiring additional funding. They can provide the necessary financial support to make these educational opportunities attainable.
While private student loans offer certain advantages, such as potentially larger loan amounts and the ability to choose from different lenders, they also come with notable drawbacks. Interest rates can be higher and may fluctuate, credit requirements can be more stringent and repayment options may be less accommodating than federal loans.
Best Overall

---

4.36%–14.08%

Fixed APR Range

1.47%–11.31%

Variable APR Range

$2,001–$200,000

Loan Amount Range

Non-U.S. citizens and temporary residents

Co-signer

---
Best With Lowest Interest Rates

---

3.50%–13.83%

Fixed APR Range

1.37%–11.76%

Variable APR Range

$1,000 minimum, no maximum

Loan Amount Range

Allowed but not required

Co-signer

---
Best for Borrowers With Bad Credit

---

4.43% - 14.90%

Fixed APR Range

5.32% - 16.20%

Variable APR Range

$1,000 up

Loan Amount Range

Allowed

Co-signer

---
Best for Parents

---

3.22%–11.16%

Fixed APR Range

1.10%–11.68%

Variable APR Range

$5,000 minimum, no maximum

Loan Amount Range

Optional

Co-signer

---
Best for International Students

---

Starts at 4.98%

Fixed APR Range

Starts at 4.66%

Variable APR Range

Minimum $15,000, no maximum

Loan Amount Range

Not required

Co-signer

---
Best for Borrowers Needing a Co-Signer

---

4.44% - 15.99%

Fixed APR Range

5.09% - 15.99%

Variable APR Range

$1,000 minimum, no maximum

Loan Amount Range

Not required

Co-signer

---
Federal Student Loans in Louisiana
Funded by the U.S. government, federal student loans strive to support students in their pursuit of higher education. These loans offer a range of benefits that can make them a favorable option when compared to private lending alternatives.
The interest rates for federal student loans are often set at a fixed, lower rate. This makes the loan more affordable over its lifetime and provides stability in knowing that the rate won't suddenly increase, leading to unexpected costs.

Repayment flexibility is a hallmark of federal student loans, with various plans available to suit different financial situations. Whether it's a plan extending the repayment period to reduce monthly payments or adjusting with income, this flexibility helps borrowers maintain financial balance.

Access to forgiveness programs

Federal student loans may qualify for forgiveness programs, particularly for those in public service roles or other specific fields. This can be a life-changing benefit, turning years of service into a pathway to financial freedom by reducing or eradicating student debt.

Options for deferment or forbearance

During financial strain or significant life changes, federal student loans often temporarily allow borrowers to halt payments through deferment or forbearance. This breathing room can be vital in navigating life's ups and downs without jeopardizing financial well-being.
How to Apply for Federal Student Loans in Louisiana
The application process for federal student loans is multifaceted, involving a series of steps that guide you from assessing your eligibility to finalizing the loan agreement. Familiarizing yourself with these steps can make the process more manageable and help you secure the funding you need for your educational journey.
1
Verify your eligibility
Begin by confirming that you meet the specific requirements for federal student loans, such as having a high school diploma or GED. These requirements are in place to ensure that federal student loans go to qualified individuals pursuing legitimate educational paths.
2
Submit the Free Application for Federal Student Aid
The Free Application for Federal Student Aid (FAFSA) is your entry point to federal student loans, so it's essential to complete it accurately on the official website. This form captures your financial status and educational intentions, forming the basis for your loan eligibility determination.
3
Examine your Student Aid Report
Upon submitting the FAFSA, you'll receive a Student Aid Report (SAR) reflecting your eligibility for financial aid. Thoroughly review this document for any inaccuracies, as it plays a crucial role in the financial aid decisions made by your prospective schools.
4
Analyze financial aid proposals
Expect to receive financial aid proposals from the schools you've been accepted to, detailing your eligible federal loans and other aid. Carefully analyze these offers by weighing the entire financial aid package to select the one that best aligns with your educational and financial goals.
5
Complete entrance counseling
Federal student loans require entrance counseling to ensure you fully comprehend the loan's terms. This step is vital in fostering responsible borrowing behavior and aligning your expectations with the loan's obligations.
6
Sign the Master Promissory Note
The final step involves signing the Master Promissory Note (MPN), the legal contract for your loan. This document outlines your commitment to repay the loan, so understanding its terms is essential to a successful borrowing experience.
The Types of Federal Student Loans Available in Louisiana
Federal student loans offer various options to support students in pursuing higher education. Each type of loan serves a unique purpose and comes with specific features and benefits.
Direct Subsidized Loans: Because the government subsidizes these loans, undergraduate students with demonstrated financial need aren't required to pay interest while they're still in school or deferment. This can significantly reduce the overall cost of the loan, making education more affordable.

Direct Unsubsidized Loans: Available to a broader range of students, including graduate and professional students, these loans do not require financial need verification. However, interest accrues after fund disbursement, impacting the total amount you must repay.

Direct PLUS Loans: These loans cater to graduate or professional students and parents of dependent undergraduates, filling financial gaps that other aid does not cover. A credit check is necessary and may have additional requirements for those with poor credit standing.

Direct Consolidation Loans: This option combines multiple eligible federal loans into one, streamlining the repayment process. While it offers convenience and potential access to different repayment plans, it may also result in the loss of certain loan-specific benefits.
Depending on your circumstances, you may need to apply for multiple types of federal student loans.
Student Loan Forgiveness in Louisiana
Student loan forgiveness is a program that cancels a portion or all of a borrower's student loan debt, provided they meet certain qualifications and fulfill specific requirements. These programs seek to incentivize careers in public service or high-need areas.
In Louisiana, specific programs are aimed at teachers and public service workers that offer student loan forgiveness.
1. Teacher Loan Forgiveness Program: Louisiana teachers working in low-income or high-need schools may be eligible for student loan forgiveness through the Teacher Loan Forgiveness Program. Teachers must be employed full-time for five consecutive academic years in a designated low-income school or educational service agency to qualify. They must also have taken out the loans before the end of the five-year service period.
The amount of forgiveness varies, with up to $17,500 available for highly qualified secondary math, science teachers or special education teachers and up to $5,000 for other eligible teachers. The application process involves completing the Teacher Loan Forgiveness Application after fulfilling the five-year service requirement and submitting it to the loan servicer.
2. Public Service Loan Forgiveness (PSLF) Program: Public service workers in Louisiana may be eligible for the Public Service Loan Forgiveness (PSLF) Program. This program forgives the remaining balance after the borrower makes 120 qualifying payments on Direct Loans while working full-time for an eligible employer like government organizations or non-profit organizations.
To apply for PSLF, borrowers must submit the Employment Certification Form annually or when they change employers. Then, submit the PSLF application after making the 120 qualifying payments. Keeping records of your employment and payments is essential, as the application process will require them.
Tips for Managing Student Loans
Student loans are often a necessary part of pursuing higher education, but managing them doesn't have to be overwhelming. Here are some tips to help you handle your student loans with ease and financial savvy:
It's crucial to remember that student loans come with the obligation to repay them and the accruing interest. Only borrowing what's necessary minimizes your debt burden and makes repayment more manageable.

Understand the grace period

Many student loans offer a grace period after graduation, during which you do not have to make payments. While this can be a helpful transition time, remember that interest might still accumulate on some loans.

If you can afford to make payments during school or the grace period, you can reduce the overall cost of your loan. These early payments decrease the principal balance, leading to less interest over the life of the loan.

Organize loan documents and schedules

Keeping track of all your loan documents and payment schedules is essential for smooth loan management. Whether using a digital platform or a physical filing system, staying organized will help you meet your payment deadlines and manage your loans effectively.
Scholarships and Grants as Alternatives
Scholarships and grants are financial awards that can significantly impact a student's ability to afford higher education. Unlike loans, which are borrowed funds you must repay with interest, scholarships and grants don't require repayment. Covering part or all of the tuition, books or living expenses allows students to focus more on their studies and less on financial worries.
Those looking for scholarships and grants in Louisiana may navigate the application process by taking the following steps:
1
Determine your eligibility
Identify your unique qualifications, such as academic performance, community service or specific skills. Understanding what you offer helps you focus on scholarships and grants that align with your strengths.
2
Search for Louisiana-specific opportunities
Use resources like the Louisiana Office of Student Financial Assistance (LOSFA) to find scholarships and grants tailored to Louisiana residents. Additionally, local universities, colleges and community groups may have information on state-specific financial aid.
3
Gather necessary documents
Prepare essential documents like transcripts, financial information and recommendation letters ahead of time. Early organization can make the application process smoother and help you meet all deadlines.
4
Write personalized essays
If essays are a requirement, write them with a focus on your unique story and how it relates to the specific scholarship or grant. Tailoring your essays to each Louisiana opportunity can enhance your application's impact.
5
Fill out and submit applications
Complete each application with care, ensuring accuracy and including all necessary attachments. Keep an eye on Louisiana-specific deadlines to submit your applications on time.
6
Engage in follow-up
After submitting, contacting the scholarship or grant provider to confirm receipt of your application may be beneficial. This extra step can reinforce your interest and help ensure that your application is in the review process.
The Impact of Student Loans on Credit
The relationship between student loans and credit score is multifaceted and has long-term implications for a student's financial life. When a student takes out a loan, it's not just a means to pay for education; it's also an opportunity to build a credit history. Making payments on time is a key factor in this process.
Timely payments on a student loan can lead to a positive credit history and a higher credit score, which can be instrumental in securing favorable terms on future loans, mortgages or credit cards. However, the failure to manage student loans responsibly can lead to dire consequences, particularly if the loans go into default.
Defaulting on a student loan means missing payments for a prolonged period, resulting in a substantial drop in credit score. The impact of a default can be far-reaching, affecting not only the ability to borrow in the future but also potentially leading to legal consequences and difficulties in areas such as employment and housing.
Frequently Asked Questions (FAQs)
Student loans are a vital part of financing higher education for many students in Louisiana. With various options, terms and conditions to consider, it's natural to have questions about how student loans work. Below, we compiled a list of frequently asked questions to help you to manage your educational finances confidently.
About Christopher Boston
---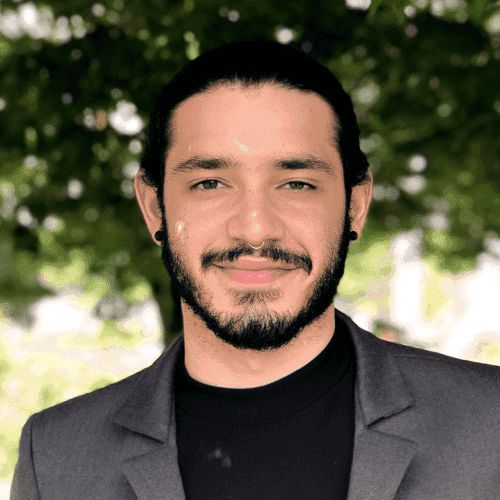 ---