The rising costs of higher education in Kentucky have become a barrier many students face, turning dreams into daunting financial challenges — but don't let that deter you. By finding the best student loans in Kentucky, you can access higher education at an affordable cost.
Overall, College Ave provides the best student loans in the Bluegrass State. Earnest is ideal for the lowest interest rates, while Ascent is preferable for those with bad credit. MPower Financing offers the best deal for international students, whereas Discover is an excellent choice for students who need a co-signer. Ultimately, the best lender for you will depend on your particular needs and situation.
Understanding Student Loans
Student loans are not just financial agreements; they are gateways to opportunities, enabling students to access higher education without the immediate burden of excessive costs. They cover tuition fees and living expenses, making education accessible to many.
Generally, a student loan involves borrowing a sum of money for educational purposes, with the promise to repay it, plus interest, over a specified period after graduation. The interest rate, borrowing limit and repayment schedule are key components that vary depending on the loan type and lender.
The landscape of student loans is divided into two categories:
Federal student loans: Federal student loans are backed by the government, offering benefits like fixed interest rates, income-driven repayment plans and potential loan forgiveness.

Private student loans: Private student loans are provided by financial institutions. They may have variable interest rates and typically require a credit check. They might offer more funds but usually come with stricter repayment terms.
The distinction between federal and private student loans is a critical aspect of planning your educational journey. Knowing the difference empowers you to choose the option that best aligns with your financial situation and educational aspirations, setting the stage for a successful future.
Best Private Student Loans in Kentucky
When federal loans, scholarships and other financial aid don't meet your full needs, private student loans can be an excellent option. These loans are funds borrowed from non-governmental entities like banks or financial institutions to pay for college or university.
Although private student loans offer benefits like the potential for higher loan amounts and the ability to choose from various lenders, they come with significant caveats, including higher interest rates and fewer repayment options. As such, it's important to understand the terms of a private loan to avoid putting yourself in a challenging financial situation later on.
Best Overall

---

4.44% - 15.99%

Fixed APR Range

5.09% - 15.99%

Variable APR Range

$1,000 minimum, no maximum

Loan Amount Range

Not required

Co-signer

---
Best With Lowest Interest Rates

---

4.43% - 14.90%

Fixed APR Range

5.32% - 16.20%

Variable APR Range

$1,000 up

Loan Amount Range

Allowed

Co-signer

---
Best for Those With Bad Credit

---

4.36%–14.08%

Fixed APR Range

1.47%–11.31%

Variable APR Range

$2,001–$200,000

Loan Amount Range

Non-U.S. citizens and temporary residents

Co-signer

---
Best for Parents

---

Starts at 7.54%

Fixed APR Range

Not Specified

Variable APR Range

Up to the total cost of attendance

Loan Amount Range

Optional

Co-signer

---
Best for International Students

---

13.72% – 15.01%

Fixed APR Range

Not Specified

Variable APR Range

$2,001 up to $100,000

Loan Amount Range

Not required

Co-signer

---
Best for Those That Need a Co-signer

---

3.99%–11.59%

Fixed APR Range

1.79%–11.09%

Variable APR Range

$1,000 up to 100% of college expenses

Loan Amount Range

Optional

Co-signer

---
Federal Student Loans in Kentucky
Federal student loans are part of the U.S. government's commitment to making higher education more accessible. These loans offer several advantages over private loans, which can make them a preferred choice for many students.
The interest rates on federal student loans are often fixed and generally lower than those of private loans. This fixed, lower rate ensures that borrowers have a predictable monthly payment, making budgeting easier and potentially saving substantial money over time.

Federal loans provide a variety of repayment options that can be adjusted to fit individual financial needs. From plans that tie monthly payments to income to those that allow for graduated increases, these options provide flexibility that can ease the burden of repayment.

Opportunities for loan forgiveness

Certain federal student loans offer forgiveness programs for those in public service careers or other qualifying professions. This benefit can translate into a significant reduction or even elimination of debt, fostering a pathway to careers that might otherwise be financially out of reach.

Grace periods and deferment

Many federal student loans include grace periods after graduation or options for deferment during challenging financial times. These features provide a temporary reprieve from payments, offering a safety net during transitions or unexpected financial difficulties.
How to Apply for Federal Student Loans in Kentucky
Applying for federal student loans is a process that requires careful attention to detail and understanding of specific procedures. Whether you're a first-time student or returning to school, knowing these steps can empower you to make informed financial decisions for your education.
1
Check your qualifications
Start by understanding the specific qualifications for federal student loans, such as enrollment in an eligible degree or certificate program. These qualifications ensure that the loan is used for legitimate educational purposes and aligns with federal guidelines.
2
Fill out the Free Application for Federal Student Aid online
The Free Application for Federal Student Aid (FAFSA) is the foundational document for accessing federal student loans, available online at the official government website. Provide accurate details about your financial situation and educational plans, as this information will be used to determine your loan eligibility.
3
Receive and review your Student Aid Report
Your Student Aid Report (SAR) will arrive after processing the FAFSA, summarizing your potential financial aid. Review this document for any errors or inconsistencies, as it will be used by your chosen schools to craft your financial aid offers.
4
Assess and compare financial aid packages
Different schools may offer varying financial aid packages based on your SAR. Evaluate these offers with a critical eye, considering not just the loan amounts but also the overall financial aid package, to choose the best fit for your situation.
5
Complete required loan counseling
Federal loans require entrance counseling to ensure borrowers understand the terms and obligations. This educational step is vital in setting clear expectations and helping you manage your loan responsibly.
6
Sign the Master Promissory Note
The Master Promissory Note (MPN) is the formal agreement for your federal student loan. Review this document in detail before signing as it binds you to the repayment terms and conditions.
The Types of Federal Student Loans Available in Kentucky
Navigating the world of federal student loans can be complex, but understanding the different types available can guide you to the best choice for your educational needs.
Direct Subsidized Loans: Aimed at undergraduate students with financial need, these loans have the interest paid by the government during certain periods, such as while you're in school or deferment. This helps to minimize the overall cost of borrowing.

Direct Unsubsidized Loans: Open to undergraduate, graduate and professional students, these loans do not require proof of financial need. However, interest begins accruing immediately, which can increase the total repayment amount over time.

Direct PLUS Loans: These loans are designed for graduate students, professional students and parents of dependent undergraduates to cover additional education costs. A credit check is required, making them ideal for those with strong creditworthiness.

Direct Consolidation Loans: By consolidating eligible federal loans into one, this option simplifies the repayment process. It provides flexibility in repayment but may lead to the loss of specific loan benefits.
Student Loan Forgiveness in Kentucky
Student loan forgiveness is a process that allows individuals to have all or part of their student loan debts erased, typically in exchange for working in specific professions or areas that are underserved. These programs are designed to incentivize careers in fields that may be experiencing shortages or to promote service in communities with particular needs.
In Kentucky, there are specific programs that offer student loan forgiveness for teachers, healthcare professionals and public service workers.
1
Teacher Loan Forgiveness Program
Depending on the subject taught, Kentucky teachers can receive up to $17,500 in loan forgiveness through the Teacher Loan Forgiveness Program. This program is aimed at encouraging teachers to serve in low-income schools.
To be eligible, teachers must work full-time for five consecutive academic years in a low-income school or educational service agency. They must be highly qualified, and the loans must have been taken out before the end of the five-year service period.
2
Kentucky State Loan Repayment Program (KSLRP)
The Kentucky State Loan Repayment Program (KSLRP) is designed to attract healthcare professionals to work in Health Professional Shortage Areas (HPSAs) within the state. It offers loan repayment assistance based on a 50/50 match, with awarded funding ranging from $40,000 to $100,000 for a two-year commitment.
Eligible professionals include physicians, dentists, nurse practitioners and mental health professionals. Applicants must commit to two years of service at an approved practice site.
3
Public Service Loan Forgiveness (PSLF) Program
Public service workers in Kentucky may also be eligible for the federal Public Service Loan Forgiveness (PSLF) Program. This program forgives the remaining balance after the borrower makes 120 qualifying payments on Direct Loans while working full-time for a qualifying employer, such as government organizations and nonprofit entities.
To apply for PSLF, borrowers must submit the Employment Certification Form annually or when changing employers and submit the PSLF application after making the 120 qualifying payments.
Tips for Managing Student Loans
Navigating the world of student loans requires careful planning and understanding. Here are some valuable tips to help you manage your student loans and set yourself up for financial success:
Only borrow what you need

Student loans must be repaid with interest, so it's essential to borrow only what's necessary for your educational expenses. Being mindful of this can prevent you from taking on more debt than you can comfortably manage in the future.

Understand the grace period

Most student loans provide a grace period after graduation during which payments are not required. While this offers a temporary reprieve, be aware that interest may continue to accrue on some loans during this time.

Making payments on your student loans during school or the grace period can significantly reduce the overall cost. Even small payments can chip away at the principal, reducing the total interest you'll pay over the life of the loan.

Keep track of loan documents and payment schedules

Staying organized with your loan documents and payment schedules is vital for successful loan management. Creating a system, whether digital or physical, to keep all relevant information accessible will help ensure you meet your payment obligations.
Scholarships and Grants as Alternatives
Scholarships and grants are forms of financial aid that play a vital role in making higher education accessible to many students. While loans provide borrowed money that must be repaid over time, often with interest, scholarships and grants do not have to be repaid. Essentially, they offer a pathway to education that doesn't come with the strings attached that loans do.
Kentucky students looking for scholarships and grants may take the following steps to secure financial aid:
1
Assess your qualifications
Determine what makes you a strong candidate for scholarships and grants, such as your academic record, community involvement or specific talents. This will guide your search for Kentucky-specific opportunities that match your profile.
2
Explore Kentucky scholarship resources
3
Gather required documents
Compile necessary documents such as transcripts, financial statements and letters of recommendation early. Having these ready will make the application process more efficient and less stressful.
4
Craft thoughtful essays
If essays are required, write them with care, focusing on your unique experiences and alignment with the scholarship or grant's goals. Personalizing each essay to the specific opportunity can make your application stand out.
5
Complete and submit applications
Fill out each application with attention to detail, following all instructions and including all required attachments. Keep track of deadlines specific to Kentucky opportunities to ensure timely submission.
6
Monitor application status
Consider contacting the scholarship or grant provider to confirm that your application was received and is under review. This proactive approach can demonstrate your commitment and interest in the opportunity.
The Impact of Student Loans on Credit
Student loans play a significant role in shaping your credit score. When you borrow money for education, the way you handle that debt, including making timely payments, becomes a part of your credit history.
Consistent, on-time payments are essential as they reflect positively on your ability to manage debt, leading to a favorable credit score. Conversely, defaulting on a student loan, which occurs when payments are missed for an extended period, can have devastating effects on credit.
A default can cause a dramatic decrease in credit score, making it more difficult to secure future loans or credit cards. It can also lead to legal actions, wage garnishments and a long-lasting negative mark on the credit report. The ripple effects of a default can hinder financial growth and opportunities for years to come, emphasizing the importance of understanding student loans and managing them responsibly.
Frequently Asked Questions (FAQs)
The pursuit of higher education often involves securing student loans, a process that can raise numerous questions and concerns. We explored some of the most common questions about student loans in Kentucky to help you navigate this essential aspect of your educational journey.
About Christopher Boston
---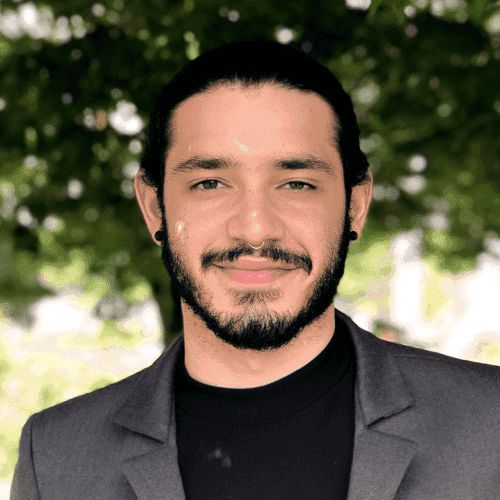 ---