In Kansas, the rising costs of higher education have become a pressing concern, with tuition rates soaring at an alarming pace. Fortunately, it's possible to secure your educational dreams by finding the best student loans in Kansas.
The best lender for you may vary depending on your particular needs and situation. MoneyGeek found that PNC offers the best overall student loans in Kansas. The ideal option for the lowest interest rates is Earnest, whereas Funding U is the most suitable for students with bad credit. International students should consider Ascent, while those who need a co-signer may get the best deal from College Ave.
Understanding Student Loans
Student loans are a lifeline for many pursuing higher education, bridging students to their academic dreams. They are financial tools specifically designed to cover the costs of tuition, books, housing and other education-related expenses.
The mechanics of a student loan are straightforward but vital to understand. You borrow a specific amount of money, often at a lower interest rate than traditional loans. This borrowed amount accrues interest over time, and once you complete your education, a repayment period begins.
There are two main types of student loans:
Federal student loans: Federal student loans are funded by the government and often have lower interest rates, more flexible repayment options and eligibility for forgiveness programs.

Private student loans: Private student loans are provided by banks or private lenders and may offer higher borrowing limits but often at higher interest rates and less flexible repayment terms.
Understanding the difference between federal and private student loans is more than a mere financial detail; it's a cornerstone of making informed decisions about your education. Choosing the right type of loan can affect your financial stability for years to come, making it essential to align your choice with your unique needs and long-term goals.
Best Private Student Loans in Kansas
Private student loans are financial agreements made with banks, credit unions or other private lenders to fund higher education. Unlike federal loans, which are backed by the government, private student loans are commercial products that often come into play when federal aid doesn't cover all education-related expenses.
Private loans can provide elevated borrowing limits and the potential for competitive interest rates. However, they commonly feature variable interest rates, stricter credit requirements and less flexible repayment options. The terms can be complex, so it's crucial to fully understand them before borrowing.
Best Overall

---

2.99%–9.89%

Fixed APR Range

1.09%–8.19%

Variable APR Range

$1,000–$50,000

Loan Amount Range

Allowed

Co-signer

---
Best With Lowest Interest Rates

---

4.43% - 14.90%

Fixed APR Range

5.32% - 16.20%

Variable APR Range

$1,000 up

Loan Amount Range

Allowed

Co-signer

---
Best For Those With Bad Credit

---

6.99% – 12.49%

Fixed APR Range

7.49% – 12.99%

Variable APR Range

$3,001 up to $20,000

Loan Amount Range

Not required

Co-signer

---
Best For Parents

---

3.99%–11.59%

Fixed APR Range

1.79%–11.09%

Variable APR Range

$1,000 up to 100% of college expenses

Loan Amount Range

Optional

Co-signer

---
Best For International Students

---

4.36%–14.08%

Fixed APR Range

1.47%–11.31%

Variable APR Range

$2,001–$200,000

Loan Amount Range

Non-U.S. citizens and temporary residents

Co-signer

---
Best For Those That Need A Co-signer

---

4.44% - 15.99%

Fixed APR Range

5.09% - 15.99%

Variable APR Range

$1,000 minimum, no maximum

Loan Amount Range

Not required

Co-signer

---
Federal Student Loans in Kansas
Federal student loans are forms of financial aid provided by the U.S. government to help students pay for college or career school. These loans are distinct from private loans and offer several benefits that can make them an attractive option for financing higher education, including:
Federal student loans typically come with lower interest rates compared to private loans. This means that the overall cost of borrowing is reduced, allowing students to save thousands of dollars over the lives of their loans.

With federal loans, borrowers have access to various repayment plans that can be tailored to their financial situations. Whether it's an income-driven plan that adjusts payments based on earnings or extended repayment options, these flexible terms can make managing debt more manageable and less stressful.

Loan forgiveness programs

Eligibility for loan forgiveness programs is a unique feature of federal student loans. For those working in certain public service jobs or meeting other specific criteria, a portion or even all of the loan may be forgiven, providing significant financial relief and encouragement to pursue careers in much-needed fields.

Federal student loans often allow for deferment or forbearance, enabling borrowers to temporarily pause payments during times of financial hardship or other qualifying circumstances. This pause can provide a crucial financial cushion, allowing borrowers to navigate unexpected life events without falling behind on their loans.
How to Apply for Federal Student Loans in Kansas
Federal student loans can be a vital resource in funding your education, but the application process involves several key steps.
1
Determine your eligibility
Before applying for federal student loans, ensure you meet the eligibility criteria, such as being a U.S. citizen or eligible non-citizen and having a valid Social Security number. Your school must also participate in the federal student aid program, and you must be enrolled at least half-time.
2
Complete the Free Application for Federal Student Aid
The Free Application for Federal Student Aid (FAFSA) is the gateway to federal student loans; it must be completed online at the official FAFSA website. Filling in your financial information and the schools you're interested in will determine the amount of aid you're eligible for.
3
Review your Student Aid Report
After submitting the FAFSA, you'll receive a Student Aid Report, which provides your summarized information. Carefully review this report for accuracy, as schools use it to create your financial aid package. Make any necessary corrections online.
4
Evaluate financial aid offers
Once accepted by a school, you'll receive financial aid offers detailing the federal loans and other assistance you're eligible for. Compare these offers carefully, considering factors like interest rates and repayment terms, to make an informed decision.
5
Accept the loan and complete entrance counseling
If you decide to accept a federal loan, you'll need to complete entrance counseling, which educates you about your obligations as a borrower. This step ensures you understand the responsibilities and commitments associated with taking out a federal student loan.
6
Sign the Master Promissory Note
The Master Promissory Note (MPN) shows your commitment to repaying the loan and any accrued interest and fees. Read this legal document carefully and understand your rights and responsibilities before signing the dotted line to finalize the loan process.
The Types of Federal Student Loans Available in Kansas
Federal student loans are available in diverse forms to accommodate a range of needs and circumstances. Understanding the various loan types can help you decide which one is right for you.
Direct Subsidized Loans: These loans are available to undergraduate students who demonstrate financial need. The government pays the interest on the loan while you're in an in-school, grace or deferment period, making it a cost-effective option for many students.

Direct Unsubsidized Loans: Unlike subsidized loans, these are available to undergraduate, graduate and professional students without the requirement to show financial need. You're responsible for all interest charges, which accrue on the loan from the time it's disbursed.

Direct PLUS Loans: Available to graduate or professional students and parents of dependent undergraduate students, these loans can cover education expenses not met by other financial aid. They require a credit check, and the borrower is responsible for all the interest.

Direct Consolidation Loans: This option allows you to combine all of your eligible federal student loans into a single loan with a single loan servicer. It can simplify repayment and offer access to alternative repayment plans but may result in the loss of some benefits.
Student Loan Forgiveness in Kansas
Student loan forgiveness is a provision that allows for the cancellation of part or all of a borrower's student loan debt if they meet specific criteria and engage in certain professions or services. These programs often aim to encourage individuals to work in underserved or high-need areas.
In Kansas, particular programs offer student loan forgiveness, including:
1. Kansas State Loan Repayment Program (SLRP): The Kansas State Loan Repayment Program (SLRP) aims to attract healthcare professionals to work in underserved areas. It offers up to $25,000 per year in loan repayment assistance.
Eligible professionals include primary care physicians, dentists, nurse practitioners and mental health professionals. Applicants must commit to two years of service at an approved practice site in a Health Professional Shortage Area (HPSA). To apply, you must complete the SLRP application, provide documentation of student loans and enter into a contract to fulfill the service obligation.
2. Rural Opportunity Zones (ROZ) Student Loan Repayment Program: Kansas' Rural Opportunity Zones (ROZ) Student Loan Repayment Program aims to attract individuals to live in rural areas. It offers up to $15,000 in student loan repayment over five years.
To qualify, individuals must hold an associate's, bachelor's or postgraduate degree and have outstanding student loan balances. They must also establish residency in a designated Rural Opportunity Zone. The application process requires completing the online application form and providing proof of residency and student loan debt.
Tips for Managing Student Loans
Managing student loans can be a daunting task. Still, with the right approach and understanding, it's possible to navigate this financial responsibility with confidence. Here are some essential tips to help you manage your student loans effectively:
Remember, student loans are not free money; they need to be paid back with interest. It's wise to borrow only what's necessary for your education to avoid accumulating unnecessary debt that can burden you for years to come.

Understand the grace period

After graduation, most student loans offer a grace period — usually six months — during which no payments are required. This time can be used to find employment and prepare for the repayment phase, but interest may still accrue on some loans.

If possible, make payments during school or the grace period to reduce the overall cost of the loan. Even small payments can make a difference in reducing the principal balance and the amount of interest paid over time.

Keep track of loan documents

Organizing and keeping track of loan documents, payment schedules and lender contact information is crucial. Utilizing digital tools or a dedicated folder can help you stay on top of your obligations and avoid missing any payments.
Scholarships and Grants as Alternatives
Scholarships and grants are financial aid awards that can significantly offset the cost of education. In contrast to loans that require repayment with interest, scholarships and grants provide essentially "free money" that doesn't require repayment. This allows students to graduate with less debt, providing a more stable financial foundation as they enter the workforce or continue their education.
If you're looking for scholarships and grants in Kansas, consider taking the following steps to secure financial aid for your educational dreams:
1
Identify your eligibility criteria
Start by understanding your unique qualifications, such as academic achievements, extracurricular activities or financial need. Knowing your strengths and needs will help you target scholarships and grants that align with your profile.
2
Research Kansas-specific opportunities
Utilize resources like the Kansas Board of Regents website to find state-specific scholarships and grants. Local community organizations, colleges and universities in Kansas may also offer unique financial aid opportunities.
3
Prepare necessary documents
Gather transcripts, letters of recommendation, financial information and other required documents. Having these ready in advance will streamline the application process and help you meet deadlines.
4
Write personalized essays
Many scholarships and grants require essays. Tailor each essay to the specific scholarship or grant, showcasing why you are an ideal candidate and following the provided guidelines.
5
Submit applications
Carefully complete each application, ensuring that all information is accurate and that you've included all required documents. Kansas-specific scholarships and grants may have different deadlines, so keep track of them to submit on time.
6
Follow up
After submitting, consider contacting the scholarship or grant committee to confirm receipt. This shows your continued interest and ensures that your application is being considered.
The Impact of Student Loans on Credit
Student loans, like other forms of credit, directly impact a student's credit score. When a student takes out a loan, it becomes part of their credit history. How they manage that loan can either positively or negatively affect their credit score.
Making loan payments on time is crucial in maintaining a healthy credit score. Timely payments demonstrate financial responsibility and can improve credit scores, which can be beneficial in future financial endeavors such as buying a home or a car.
On the other hand, student loan default can have severe consequences on credit. It can stay on a credit report for several years and make obtaining future credit or loans challenging. It may also lead to higher interest rates and difficulty in securing housing or employment.
Frequently Asked Questions
Navigating the landscape of student loans can be a complex task, especially for those new to the process. To help you in this journey, we answered some frequently asked questions about student loans in Kansas.
About Christopher Boston
---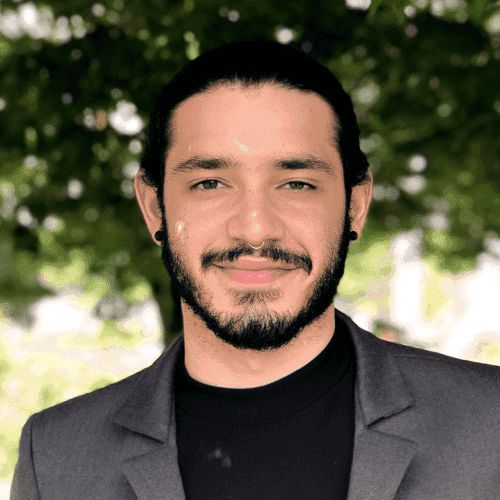 ---