The rising costs of higher education in Iowa are transforming what was once a pathway to success into a daunting financial challenge. As such, the search for the best student loans in Iowa has become a critical mission for students and families aiming to invest in their future without drowning in debt.
MoneyGeek found that Risla is the overall best lender of student loans in Iowa. Students looking for the lowest interest rates may consider College Ave, whereas those with bad credit may fare best with Funding U. International students may get the best deal with Discover, while students who need a co-signer may prefer PNC.
Understanding Student Loans
Student loans are financial tools that empower individuals to pursue higher education by providing the necessary funds to cover the associated costs. They are an essential component in making education accessible to a broader population.
A student loan operates on the principle of borrowing a sum of money for educational purposes, with an agreement to repay the amount plus interest. The repayment usually commences after the student has completed their studies, with the interest accumulating from the time the loan is disbursed.
Student loans are divided into two categories:
Federal student loans: Federal student loans are government-sponsored and often have benefits like fixed interest rates and income-based repayment plans.
Private student loans: Private student loans are offered by private lenders and may have different interest rates and repayment conditions, often requiring a credit check or a co-signer.
By distinguishing between these two types, students can craft a borrowing strategy that minimizes financial risk while maximizing educational opportunities.
Best Private Student Loans in Iowa
Private student loans are financial products offered by banks and other private lending institutions to help students pay for their education. They are separate from federal loans and are governed by the individual terms set by the lender.
In some circumstances, private student loans might be the right choice. If a student has exhausted all federal aid options and still needs additional funds to cover tuition or other educational expenses, these loans can provide the necessary financial support.
While private student loans can be a valuable resource, they have specific pros and cons that must be carefully considered. They may allow for greater borrowing flexibility and potentially offer lower interest rates to those with good credit. However, they often lack borrower protections such as income-driven repayment plans. They may also have variable interest rates that can lead to higher overall costs.
Best Overall
---

2.99%–4.74%

Fixed APR Range

Not available

Variable APR Range

$1,500–$150,000

Loan Amount Range

Not required if borrower meets qualifications

Co-Signer

---
Best With Lowest Interest Rates
---

4.44% - 15.99%

Fixed APR Range

5.09% - 15.99%

Variable APR Range

$1,000 minimum, no maximum

Loan Amount Range

Not required

Co-Signer

---
Best for Those With Bad Credit
---

6.99% – 12.49%

Fixed APR Range

7.49% – 12.99%

Variable APR Range

$3,001 up to $20,000

Loan Amount Range

Not required

Co-Signer

---
Best for Parents
Education Loan Finance (ELFI)

---

From 3.20%

Fixed APR Range

From 1.20%

Variable APR Range

Minimum of $1,000

Loan Amount Range

U.S. citizen or permanent resident

Co-Signer

---

Education Loan Finance (ELFI)
Best for International Students
---

3.99%–11.59%

Fixed APR Range

1.79%–11.09%

Variable APR Range

$1,000 up to 100% of college expenses

Loan Amount Range

Optional

Co-Signer

---
Best for Those That Need a Co-Signer
---

2.99%–9.89%

Fixed APR Range

1.09%–8.19%

Variable APR Range

$1,000–$50,000

Loan Amount Range

Allowed

Co-Signer

---
Federal Student Loans in Iowa
Federal student loans are loans provided by the U.S. government to assist students in financing their education. They are known for their borrower-friendly features, such as:
Deferred payment options: Federal loans often allow deferment of payments during school or financial hardship. This flexibility can be a lifeline for students, enabling them to focus on their studies without the immediate burden of loan repayment.
Interest rate caps: Federal student loans have caps on interest rates, ensuring they don't exceed exorbitant levels. This protects borrowers from unexpected spikes in interest and helps keep repayment more affordable.
Access to consolidation: Federal loans can be consolidated into a single loan with a fixed interest rate. Consolidation can make managing loans easier by combining multiple payments into one, and it may even lead to a lower overall interest rate, saving money in the long run.
Eligibility for loan forgiveness: The remaining loan balance can be forgiven for those working in qualifying jobs. Loan forgiveness programs generally provide a significant financial incentive for those in certain careers like public service or teaching.
How to Apply for Federal Student Loans in Iowa
Pursuing higher education in Iowa requires taking the following steps to apply and secure federal student loans:
1
Understand Iowa's educational costs and opportunities
Start by researching the tuition and fees at Iowa's colleges and universities and explore any state-specific financial aid programs. Understanding the costs and available resources in Iowa helps you gauge how much federal student loan assistance you may need.
2
Complete the Free Application for Federal Student Aid
The Free Application for Federal Student Aid (FAFSA) is the gateway to federal student loans. When completing the form, include the Iowa schools you're interested in attending. This ensures that your financial information is sent to those institutions, allowing them to determine your eligibility for federal loans.
3
Review your Student Aid Report
After submitting the FAFSA, you'll receive a SAR summarizing your information. Carefully review this report, as it's the basis for your financial aid package in Iowa, and any inaccuracies can affect your eligibility for federal student loans.
4
Evaluate financial aid offers
Once admitted, you'll receive financial aid offers from the Iowa schools you've applied to. Carefully evaluate these offers, considering your financial needs and educational goals, and determine the right federal student loan amount for you.
5
Complete entrance counseling
If you're new to federal student loans, you'll need to complete entrance counseling. This online session educates you about the responsibilities and rights of borrowing federal student loans, ensuring you're well-prepared for this financial commitment.
6
Sign the Master Promissory Note
The Master Promissory Note (MPN) shows your commitment to repaying the federal student loans. It's critical to read and understand the terms specific to your loans before signing this legal document.
The Types of Federal Student Loans Available in Iowa
The federal student loan system offers various options to support students in their pursuit of higher education. Each type of loan serves a specific purpose and comes with distinct features:
Direct Subsidized Loans: Available to undergraduates with financial need, Direct Subsidized Loans feature interest payments covered by the government during certain periods. This benefit reduces the long-term cost of the loan, making it a valuable option for students who need financial assistance.
Direct Unsubsidized Loans: These loans are accessible to both undergraduates and graduate students without the requirement to demonstrate financial need. While offering broader eligibility, they do accrue interest from the start, necessitating careful planning to manage the overall cost.
Direct PLUS Loans: Aimed at graduate students and parents of undergraduates, Direct PLUS Loans can fill financial gaps by allowing borrowing up to the full cost of attendance. They require a credit check, aligning with borrowers who have a solid credit background and need substantial funding.
Direct Consolidation Loans: Direct Consolidation Loans offer a pathway to simplify repayment by merging multiple federal loans into one. This can lead to a more organized repayment schedule and may open doors to different repayment plans, suiting those who want to streamline their federal loan management.
Student Loan Forgiveness in Iowa
Student loan forgiveness is a financial provision that allows a borrower to have all or part of their student loan debt canceled, meaning they are no longer required to make payments on the forgiven amount. This can be an essential financial relief for those who meet specific criteria, often related to their profession or public service commitment.
In Iowa, there are unique programs designed to provide student loan forgiveness, such as:
1
Iowa Health Care Award Program
The Iowa Health Care Award Program aims to support registered nurses and nurse educators working in Iowa. Eligible individuals can receive $6,000 per year for up to five consecutive years of full-time employment.
To qualify, applicants must work as a registered nurse or nurse educator in a service commitment area. The application process involves completing the specific application form for this program.
2
Public Service Loan Forgiveness (PSLF) Program
While the Public Service Loan Forgiveness (PSLF) Program is a federal initiative, it's also applicable to Iowa residents working in public service roles within the state. Eligible individuals must have Direct Loans and work full-time for a qualifying employer, such as a government or non-profit organization in Iowa. They must also make 120 qualifying monthly payments under a qualifying repayment plan.
The application process includes submitting the Employment Certification Form annually or when changing employers and submitting the PSLF application after making the required payments.
Tips for Managing Student Loans
From borrowing wisely to staying organized, managing student loans is a multifaceted task that requires careful attention. Below, we delved into the key aspects of student loan management.
Borrow only what's necessary

Borrowing only what's necessary is a wise approach, as every dollar borrowed must be repaid with interest. Being mindful of the borrowed amount can prevent unnecessary financial strain.

Understand the grace period

A grace period is a common feature of many student loans, providing a window after graduation during which payments are temporarily halted. However, interest may still accrue on some loans. Understanding your grace period's terms can help you effectively plan for a smooth transition into repayment.

Make payments during school or the grace period

There's a financial advantage to making payments during school or within the grace period. Starting repayments early can reduce the overall interest accrued, saving you money in the long run.

Keep track of loan documents and payment schedules

Keeping meticulous track of loan documents and payment schedules ensures that you are well-informed and able to meet your obligations. Store all documents in one place and use online tools or apps that help track payments and due dates.
Scholarships and Grants as Alternatives
Unlike loans, where the financial responsibility extends into a student's post-graduate life, scholarships and grants offer a debt-free approach to education. Scholarships often recognize individual achievements or talents, while grants may be geared toward specific needs or demographics.
The benefits of these awards resonate deeply within the educational community in Iowa, as they empower students to pursue their dreams without the financial constraints that loans can impose. By alleviating the need for repayment, scholarships and grants can open doors to education for diverse students, fostering a culture of learning and achievement that enriches the entire state.
To find and apply for scholarships and grants in Iowa, we broke down the process in the following steps:
1
Assess your unique qualifications
Start by evaluating your unique strengths, interests, academic achievements and financial needs. Understanding what you bring to the table will help you identify scholarships and grants in Iowa that are most relevant to your situation.
2
Explore various opportunities
Investigate multiple sources for scholarships and grants, including Iowa's state education department, college financial aid offices, local community groups and reputable online search platforms. Diversifying your search will help you discover a wide range of opportunities specific to Iowa students.
3
Gather necessary documentation
Collect the necessary supporting documents like academic transcripts, letters of recommendation or proof of Iowa residency early in the process. Having these documents ready will facilitate a smoother application and prevent last-minute scrambling.
4
Tailor essays to each opportunity
If essays are required, write responses that are tailored to each specific scholarship or grant, reflecting the values and goals of the awarding organization. Customized essays demonstrate your genuine interest and alignment with the award's objectives.
5
Complete your applications
Complete each application with precision, following all instructions and guidelines meticulously. Double-check your work for accuracy, as a well-prepared application reflects your commitment to the opportunity and attention to detail.
The Impact of Student Loans on Credit
The relationship between student loans and credit scores is nuanced, where responsible management can lead to financial benefits, and missteps can have lasting consequences. Student loans, like other forms of credit, are reported to credit bureaus, and how they are handled directly influences your credit score.
Paying student loans on time is a vital aspect of credit management. Each on-time payment builds a positive credit history, contributing to a higher credit score. This can translate into more favorable borrowing terms in the future, such as lower interest rates on a mortgage or car loan.
On the other hand, student loan default represents a serious financial misstep with far-reaching implications. Defaulting on a student loan can cause a dramatic decrease in the credit score, limiting access to future credit and potentially affecting other areas of life, such as renting an apartment or qualifying for certain jobs.
Frequently Asked Questions
Student loans are a common means of funding education, but they can also be a source of confusion and uncertainty. We answered some frequently asked questions about student loans in Iowa to help you better navigate this complex landscape.
About Christopher Boston
---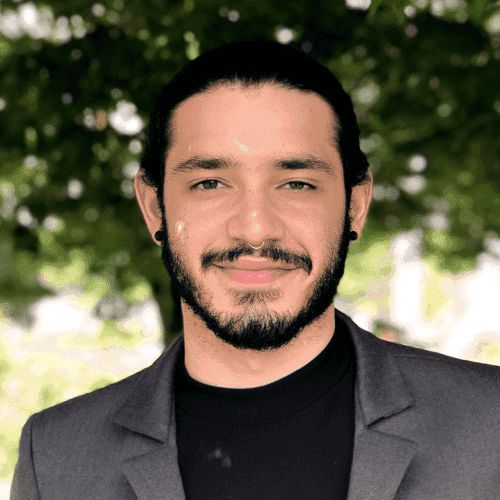 ---