Indiana students are facing a roadblock that's becoming all too common: the increasing costs of higher education. With tuition fees on a steady incline, pursuing a college degree is becoming a financial challenge for many. Finding the best student loans in Indiana is now an essential step in the journey toward academic success.
Depending on your particular needs and situation, the best lender could vary. MoneyGeek found that Ascent offers the best student loans in Indiana, overall. Those seeking the lowest interest rates should consider Sallie Mae, while students with bad credit may get the best deal from Earnest. Prodigy Finance is an excellent option for international students, whereas College Ave is best for those needing a co-signer.
Understanding Student Loans
Student loans serve as a lifeline for many pursuing higher education. They provide the necessary funds to cover tuition, books and living expenses, making education accessible to those who might otherwise be unable to afford it.
A student loan is a borrowed sum that must be repaid with interest. You receive the funds to pay for educational costs and agree to repay the amount, plus interest, over a specified period after graduation or leaving school.
The landscape of student loans is divided into two categories:
Federal student loans: Federal student loans are backed by the U.S. government and typically offer lower interest rates, deferred payment options and income-driven repayment plans.
Private student loans: Private student loans are provided by private lenders and may have variable interest rates, stricter eligibility requirements and fewer repayment options.
Knowing the differences between federal and private student loans enables you to choose the right combination of loans that fits your needs, balancing accessibility, cost and flexibility.
Best Private Student Loans in Indiana
Private student loans are funds borrowed from non-governmental entities like banks or financial institutions to pay for college or university education. They operate outside the federal loan system and have varying terms and requirements.
This type of student loan can be a great option when federal aid doesn't fully meet a student's financial needs. It's also ideal for students in specialized or graduate programs or those attending private universities with higher tuition fees.
Keep in mind that while private student loans offer the opportunity to borrow more money, they can also come with variable interest rates that might increase over time, as well as less accommodating repayment terms.
Best Overall
---

4.36%–14.08%

Fixed APR Range

1.47%–11.31%

Variable APR Range

$2,001–$200,000

Loan Amount Range

Non-U.S. citizens and temporary residents

Co-Signer

---
Best With Lowest Interest Rates
---

3.50%–13.83%

Fixed APR Range

1.37%–11.76%

Variable APR Range

$1,000 minimum, no maximum

Loan Amount Range

Allowed but not required

Co-Signer

---
Best for Those With Bad Credit
---

4.43% - 14.90%

Fixed APR Range

5.32% - 16.20%

Variable APR Range

$1,000 up

Loan Amount Range

Allowed

Co-Signer

---
Best for Parents
---

3.22%–11.16%

Fixed APR Range

1.10%–11.68%

Variable APR Range

$5,000 minimum, no maximum

Loan Amount Range

Optional

Co-Signer

---
Best for International Students
---

Starts at 4.98%

Fixed APR Range

Starts at 4.66%

Variable APR Range

Minimum $15,000, no maximum

Loan Amount Range

Not required

Co-Signer

---
Best for Those That Need a Co-Signer
---

4.44% - 15.99%

Fixed APR Range

5.09% - 15.99%

Variable APR Range

$1,000 minimum, no maximum

Loan Amount Range

Not required

Co-Signer

---
Federal Student Loans in Indiana
Federal student loans are part of the U.S. government's financial aid program, designed to make higher education more accessible. They offer several advantages, including:
Grace periods: Federal student loans often include a grace period after graduation, allowing time for graduates to secure employment without immediate loan repayment. This helps ease financial stress during a transitional phase and enables new graduates to focus on their career paths.
Subsidized interest: The government pays the interest on subsidized federal loans while the student is in school. This prevents the loan balance from growing during this period, reducing the total amount that must be repaid.
No credit check required: Federal student loans often do not require credit checks, making them accessible to students without an established credit history. This opens doors for many students who might otherwise struggle to secure funding for their education.
Income-driven repayment plans: These plans base monthly payments on income, providing a more tailored and manageable repayment schedule. They offer flexibility and can adapt to changes in a borrower's financial situation over time.
Loan forgiveness opportunities: Some federal loans offer forgiveness for those in qualifying professions. This can erase remaining debt after a certain service period, providing a substantial incentive for careers in fields like teaching or public service.
How to Apply for Federal Student Loans in Indiana
Applying for federal student loans in Indiana is a process that requires careful attention to detail and an understanding of the specific steps involved. These loans can be a vital resource for students pursuing higher education, providing financial support for tuition, books and other educational expenses.
1
Research Indiana's specific requirements
Begin by understanding any specific requirements or programs related to federal student loans in Indiana. Some schools or programs may have unique criteria or additional state-based aid opportunities. Familiarizing yourself with these can ensure that you take full advantage of all available financial support.
2
Complete the Free Application for Federal Student Aid
The Free Application for Federal Student Aid (FAFSA) is the foundational step in applying for federal student loans. When filling out the FAFSA, include the Indiana schools you're interested in, as this will direct your financial information to them. Completing this form is essential since it determines your eligibility for federal aid and loans.
3
Review your Student Aid Report
The Student Aid Report (SAR) summarizes your FAFSA information. It provides your Expected Family Contribution (EFC), which impacts the amount of federal student loans you may receive. Reviewing your SAR for accuracy is crucial, as any errors can affect your eligibility for federal student loans.
4
Accept your financial aid package
Your chosen Indiana school will offer financial aid, including federal student loans. Carefully evaluate this offer, considering your financial needs and educational goals, and accept the loan amount that aligns with your situation.
5
Complete loan counseling
If you're a first-time borrower, you must complete entrance counseling for federal student loans. This educates you about your responsibilities and rights as a borrower, ensuring you are well-informed before accepting the loan.
6
Sign the Master Promissory Note
The Master Promissory Note (MPN) shows your commitment to repay the federal student loans. Signing this legal document requires careful consideration of the terms and conditions, as it's a binding agreement specific to your loan.
The Types of Federal Student Loans Available in Indiana
Federal student loans are a cornerstone of educational financing, and understanding the various types is key to aligning financial aid with your individual needs and goals. Here's a breakdown of the federal student loan landscape:
Direct Subsidized Loans: Targeted at undergraduate students with financial needs, Direct Subsidized Loans offer the advantage of having the government cover the interest during certain periods. This can significantly reduce the overall cost of borrowing, making education more accessible for those with limited financial resources.
Direct Unsubsidized Loans: Open to both undergraduate and graduate students, Direct Unsubsidized Loans do not require the demonstration of financial need. Interest begins accruing immediately, offering flexibility in eligibility but requiring careful consideration of the accruing interest costs.
Direct PLUS Loans: These loans cater to graduate students or parents supporting their children's undergraduate education. Direct PLUS Loans offer significant financial aid, covering the full cost of attendance minus other assistance. However, they require a credit review, making them suitable for individuals with established credit histories.
Direct Consolidation Loans: For borrowers juggling multiple federal loans, Direct Consolidation Loans offer a solution by combining them into one loan with a single interest rate. This streamlines the repayment process and can lead to more manageable monthly payments, helping those with diverse federal loan portfolios.
Student Loan Forgiveness in Indiana
Student loan forgiveness is a financial provision where a portion or the entirety of a borrower's student loan debt is canceled, relieving them from the obligation to repay the forgiven amount. This can significantly benefit individuals working in specific fields or meeting certain criteria.
In Indiana, there are unique programs designed to provide student loan forgiveness, including:
1
Next Generation Hoosier Educators Scholarship
The Next Generation Hoosier Educators Scholarship offers up to $7,500 per year to Indiana residents who are top-performing high school or college students and are committed to teaching in Indiana's public or private schools for at least five years after graduation. To apply, candidates must complete the online application through ScholarTrack, obtain a nomination from a current teacher and participate in an in-person interview.
2
Public Service Loan Forgiveness (PSLF) Program
The Public Service Loan Forgiveness (PSLF) program is a federal initiative available to borrowers across the United States. It forgives the remaining balance on Direct Loans after the borrower has made 120 monthly payments while working full-time for a qualifying employer. This can translate to substantial savings for those dedicated to public service careers.
For those interested in applying for the PSLF program, the process begins by ensuring they have eligible loans and are working in a qualifying public service role within Indiana. Next, they must complete and submit the Employment Certification Form annually or when changing employers. After making the required 120 qualifying payments, borrowers can apply for forgiveness by submitting the PSLF application.
Tips for Managing Student Loans
Student loans are often a necessary means to pursue higher education. Still, they come with the essential task of proper management. Below, we explored some practical ways to manage your student loans.
Borrow only what you need

Borrowing only what's necessary is a fundamental principle, as student loans need to be paid back with interest. Overborrowing can lead to a more substantial debt burden that may become challenging to manage in the future.

Understand the grace period

Many student loans offer a grace period after graduation — a temporary pause before repayment begins. This time can be a valuable opportunity to transition into the workforce and prepare for the financial responsibility of loan repayment. Make sure you know the terms of your grace period to plan effectively for repayment.

Make payments during school or the grace period

The benefits of making payments during school or the grace period shouldn't be overlooked. Even small payments can reduce the overall loan cost by chipping away at the principal and limiting interest accumulation.

Keep track of loan documents and payment schedules

Having a clear understanding of your loan terms and payment due dates helps you stay in control of your financial obligations and ensures a smooth repayment process. Keep your documents in one place and use scheduling tools to avoid late or missed payments.
Scholarships and Grants as Alternatives
In the landscape of educational financing, scholarships and grants stand out as valuable resources that differ from loans in a crucial way: they don't require repayment. While loans create a financial obligation that follows students after graduation, scholarships and grants provide funding without strings attached.
While merit-based scholarships reward academic or extracurricular achievements, grants often focus on financial need. Both avenues offer a pathway to higher education that doesn't saddle students with financial obligations, allowing them to explore careers and contribute to their communities without the pressure of loan repayment.
In Indiana, finding and applying for scholarships and grants requires taking the following steps:
1
Determine your qualifications
Begin by assessing your qualifications, such as academic performance, extracurricular involvement, community service or specific career interests. Knowing what sets you apart will guide you in finding scholarships and grants that align with your unique attributes and needs.
2
Utilize various research tools
Explore various resources, including Indiana's state education websites, university financial aid offices, local community organizations and online scholarship databases. By casting a wide net, you'll discover a diverse array of opportunities tailored to Indiana students.
3
Prepare necessary documents
Gather essential documents like transcripts, financial information, proof of Indiana residency or letters of recommendation early in the process. Having these documents ready will streamline the application process and prevent unnecessary delays.
4
Write thoughtful and specific essays
If an essay is required, write a thoughtful response that specifically addresses the prompt and reflects the values of the scholarship or grant organization. Personalizing your essay to each opportunity demonstrates genuine interest and alignment with the award's purpose.
5
Complete and review applications
Fill out each application with care, adhering to all instructions and deadlines. Review your work for accuracy and completeness, as a polished application reflects positively on your attention to detail and seriousness about the opportunity.
The Impact of Student Loans on Credit
Student loans are more than a means to finance education; they're a significant factor in determining a student's credit score. This score reflects the ability to manage debt and is influenced by how you handle your student loans.
The importance of making loan payments on time extends beyond simply avoiding late fees. Consistent, on-time payments contribute positively to a credit score, reflecting a pattern of responsible financial behavior. This can lead to better terms on future loans and credit cards, potentially saving money in the long run.
However, the dark side of mismanagement is student loan default, which can have devastating effects on credit. Defaulting on a student loan sends a negative signal to credit bureaus, leading to a sharp decline in the credit score. This can create a long-lasting barrier to obtaining future credit and may even impact areas of life beyond financing, such as housing applications or job opportunities in certain industries.
Frequently Asked Questions
Student loans play a vital role in financing higher education but often come with questions and concerns. We compiled a list of frequently asked questions about student loans in Indiana to provide clarity and guidance.
About Christopher Boston
---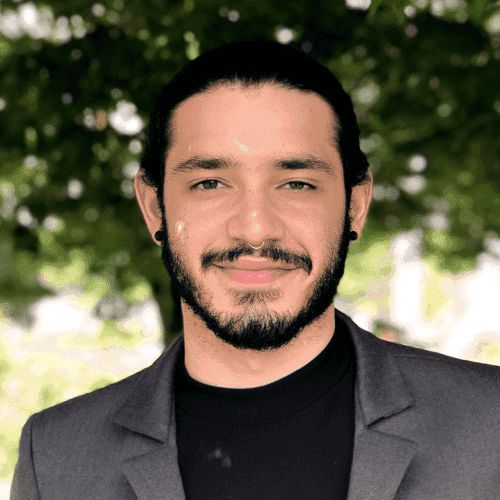 ---