In the past decade, tuition fees in Hawaii have soared, leaving many students and families grappling with how to afford the pursuit of a degree. Finding the best student loans in Hawaii has become critical in turning academic dreams into reality.
Depending on your needs and circumstances, the best student loan for you could vary. Overall, Risla offers the best student loans in Hawaii. Those who want the lowest interest rates should consider College Ave, while students with bad credit may find Funding U an excellent option. Discover is ideal for international students, whereas PNC is preferable for students who need a co-signer.
Understanding Student Loans
Student loans are a vital component in financing higher education, designed to bridge the gap between what a student or family can afford to pay out of pocket and the total cost of attending college, including tuition, fees, room and board.
The basic mechanics of student loans involve borrowing a certain amount for educational expenses, subject to interest. The interest can be fixed or variable, depending on the type of loan. Repayment typically begins after a grace period — often six months after graduation.
There are two types of student loans:
Federal student loans: Federal student loans are provided by the U.S. government and often come with benefits like fixed interest rates, income-driven repayment plans and potential forgiveness options. Eligibility is determined by financial need.
Private student loans: Offered by banks, credit unions and other financial institutions, private student loans may have more stringent credit requirements and fewer benefits than federal loans.
If you're a student in Hawaii looking for the best student loans, consider a federal loan for its fixed interest rate and flexible repayment options. Conversely, if federal loans don't cover your entire cost, a private loan from a local bank might fill the gap. Still, you'll want to review the terms and interest rates carefully.
Best Private Student Loans in Hawaii
Private student loans provide the necessary funds to cover tuition, room, board and other educational expenses. They're offered by banks, credit unions and other financial institutions, so terms often vary depending on the lender.
The decision to take out a private student loan should not be made lightly. While they offer higher borrowing limits, private loans often come with variable interest rates, which can change over time, potentially leading to more expensive overall costs. The repayment terms can also be less flexible, with fewer options for deferment or forbearance in times of financial hardship.
Best Overall
---

2.99%–4.74%

Fixed APR Range

Not available

Variable APR Range

$1,500–$150,000

Loan Amount Range

Not required if borrower meets qualifications

Co-Signer

---
Best With Lowest Interest Rates
---

4.44% - 15.99%

Fixed APR Range

5.09% - 15.99%

Variable APR Range

$1,000 minimum, no maximum

Loan Amount Range

Not required

Co-Signer

---
Best for Those With Bad Credit
---

6.99% – 12.49%

Fixed APR Range

7.49% – 12.99%

Variable APR Range

$3,001 up to $20,000

Loan Amount Range

Not required

Co-Signer

---
Best for Parents
Education Loan Finance (ELFI)

---

From 3.20%

Fixed APR Range

From 1.20%

Variable APR Range

Minimum of $1,000

Loan Amount Range

U.S. citizen or permanent resident

Co-Signer

---

Education Loan Finance (ELFI)
Best for International Students
---

3.99%–11.59%

Fixed APR Range

1.79%–11.09%

Variable APR Range

$1,000 up to 100% of college expenses

Loan Amount Range

Optional

Co-Signer

---
Best for Those That Need a Co-Signer
---

2.99%–9.89%

Fixed APR Range

1.09%–8.19%

Variable APR Range

$1,000–$50,000

Loan Amount Range

Allowed

Co-Signer

---
Federal Student Loans in Hawaii
Federal student loans, funded by the U.S. government, are designed to support students in financing their higher education. These loans are often considered a preferred option due to their borrower-friendly terms, which are tailored to assist students from various financial backgrounds. Here are some of their benefits:
Lower interest rates: Federal student loans often come with interest rates, which are set by law and are typically lower than those of private loans. This lower interest rate means that students can save a substantial amount over the life of the loan.
Income-driven repayment plans: Federal student loans offer repayment plans that are based on the borrower's income. This means that monthly payments can be adjusted to a percentage of the borrower's income, easing the repayment process.
Deferment and forbearance options: Federal loans provide opportunities for temporary relief from payments through deferment or forbearance, tailored to those facing financial hardship or pursuing further education.
Loan forgiveness programs: Federal student loans offer unique forgiveness programs for individuals working in certain public service fields, such as teaching or nonprofit work.
No credit check: Many federal student loans do not require a credit check, making them accessible to students without an established credit history. This opens doors for students who might otherwise struggle to qualify for private loans.
How to Apply for Federal Student Loans in Hawaii
Applying for federal student loans in Hawaii involves the following steps, each designed to ensure that you receive the financial support tailored to your needs and circumstances:
1
Research Hawaii's education institutions and programs
Start by identifying the schools and programs in Hawaii that participate in the federal student aid program. Understanding the options available in Hawaii will help you align your educational goals with institutions that can provide access to federal financial support.
2
Complete the Free Application for Federal Student Aid
The Free Application for Federal Student Aid (FAFSA) is the gateway to federal student loans. It's essential to complete this form accurately, as it determines your eligibility for financial aid, including loans, grants and work-study opportunities in Hawaii.
3
Review your Student Aid Report
After submitting the FAFSA, you'll receive a Student Aid Report (SAR) summarizing the information you provided. Carefully review the SAR to ensure all the information is correct. Hawaiian educational institutions will use it to determine your financial aid package.
4
Explore loan options and accept offers
Once admitted to a school in Hawaii, you'll receive a financial aid offer that may include federal student loans. Review the types and amounts of loans offered, considering your specific needs and the terms of each loan.
5
Complete loan counseling
Federal regulations require first-time borrowers to complete entrance counseling. This step educates you about the responsibilities and rights associated with borrowing a federal student loan in Hawaii. It's a crucial part of ensuring that you understand the commitment you're making.
6
Sign a Master Promissory Note
The Master Promissory Note (MPN) is a legal document in which you commit to repaying the loan and any accrued interest and fees. Signing means that you're entering a binding agreement, so reading and understanding the fine print is important.
The Types of Federal Student Loans Available in Hawaii
For students in Hawaii seeking to pursue higher education, federal student loans offer various options tailored to different needs and circumstances.
Direct Subsidized Loans: Available to undergraduate students in Hawaii who demonstrate financial need, Direct Subsidized Loans provide the benefit of the government covering the interest while the student is in school or during deferment.
Direct Unsubsidized Loans: With Direct Unsubsidized Loans, interest accrues immediately, and the borrower pays it even while in school. However, they offer flexibility in eligibility, making them accessible to a broader range of students in Hawaii.
Direct PLUS Loans: Direct PLUS Loans can cover the total cost of attendance minus other financial aid, providing substantial support. However, they require a credit check, and the interest rates may be higher than other federal student loans.
Direct Consolidation Loans: They allow Hawaii students with multiple federal loans to combine them into one with a single servicer. This can simplify the repayment process.
Student Loan Forgiveness in Hawaii
Student loan forgiveness is a process through which a portion or all of a borrower's student loan balance is canceled, relieving them from the obligation to repay the remaining amount. This financial relief is often provided as an incentive for working in specific professions or sectors deemed vital to the community.
In Hawaii, there are unique programs designed to offer student loan forgiveness, particularly for teachers and public service workers. These include:
1
Hawaii State Loan Repayment Program (SLRP)
The Hawaii State Loan Repayment Program (SLRP) is aimed at healthcare professionals working in Health Professional Shortage Areas (HPSAs) within Hawaii. By committing to serve in underserved communities, eligible healthcare workers can receive assistance in repaying their student loans.
Applicants must be licensed healthcare providers working full-time at an eligible HPSA site in Hawaii. They must commit to a minimum service obligation and have qualifying educational loans. To apply, you must complete the Hawaii SLRP application, provide documentation of your educational loans and submit proof of employment at an eligible HPSA site in Hawaii.
2
Public Service Loan Forgiveness (PSLF) Program
The Public Service Loan Forgiveness (PSLF) Program is a federal initiative that offers loan forgiveness to borrowers who work in qualifying public service jobs. For Hawaii residents, this program can be particularly beneficial for those serving in government or nonprofit organizations within the state.
To qualify for PSLF in Hawaii, borrowers must work full-time for a government or nonprofit organization within the state. They must have Direct Loans, be enrolled in an income-driven repayment plan and make 120 qualifying monthly payments while working in a qualifying public service role. The application process involves submitting the Employment Certification Form annually or when changing employers.
Tips for Managing Student Loans
When embarking on the journey of higher education, student loans often become a vital part of financing your dreams. However, it's essential to approach borrowing with caution and awareness. Consider these tips to help you in managing your student loan:
Borrow only what's necessary

You can minimize your long-term financial burden by only borrowing what's absolutely necessary for tuition, books and living expenses. Overborrowing can lead to a more substantial debt that may become overwhelming once you enter the repayment phase.

Understand the grace period

After graduation, many student loans offer a grace period, typically six months, during which no payments are required. However, interest may still accrue on some loans during this period, so understanding the terms of your grace period is crucial.

Making payments on your loan during school or the grace period, even if not required, can reduce the overall cost of your loan. By chipping away at the principal earlier, you reduce the amount of interest that can accumulate, potentially saving you money in the long run.

Organize loan documents and payment schedules

Consider creating a dedicated folder, physically or digitally, to store all loan-related documents. Additionally, utilize reminders or scheduling tools to ensure you never miss a payment.
Scholarships and Grants as Alternatives
Scholarships and grants are financial awards provided to students to help cover their education costs. They fundamentally differ from loans because they don't need to be repaid. This freedom from repayment allows students to focus more on their studies and less on financial concerns.
To find and apply for scholarships and grants in Hawaii, we broke down the following essential steps you should take:
1
Identify your eligibility criteria
Start by assessing your specific eligibility criteria, such as academic achievements, financial need or involvement in community service in Hawaii. Understanding what sets you apart will help you target scholarships and grants that align with your strengths and needs.
2
Research Hawaii-specific opportunities
Explore scholarships and grants specifically designed for Hawaii residents or students attending schools in Hawaii. Local organizations, businesses and educational institutions often offer awards tailored to the community, reflecting the unique culture and values of the islands.
3
Prepare necessary documents
Gather and prepare all the necessary documents, such as transcripts, letters of recommendation or proof of residency in Hawaii. Having these documents ready will streamline the application process and ensure you meet the specific requirements for scholarships and grants.
4
Craft a personal statement or essay
If required, write a personalized essay or statement that reflects your connection to Hawaii, your goals and why you're a strong candidate for the scholarship or grant. Tailoring your writing to the specific award and how it relates to your experience in Hawaii can make your application stand out.
5
Apply to multiple opportunities
Don't limit yourself to one scholarship or grant. Apply to multiple opportunities in Hawaii to increase your chances of receiving financial support. Each application should be carefully tailored to the specific award, reflecting how you align with the criteria and values of the scholarship or grant.
6
Monitor your applications and respond promptly
After submitting your applications, monitor your email and phone for responses. Promptly responding to any follow-up requests or interviews shows your commitment and professionalism, essential qualities for scholarship and grant recipients.
The Impact of Student Loans on Credit
When a student takes out a loan, it becomes part of their credit history. How they manage that loan can either positively or negatively impact their credit score. Timely payments demonstrate financial responsibility and trustworthiness to lenders, contributing to a higher credit score. Conversely, late or missed payments can lead to a decrease in the credit score.
If you default on your student loan, it can remain on your credit report for several years. This negative mark can hinder the ability to secure future credit, affect interest rates and even impact employment opportunities. Sometimes, defaulting on a student loan can also lead to legal actions, further complicating your financial situation.
Frequently Asked Questions
Navigating the world of student loans can be a complex journey filled with many questions. To assist you in your journey, we compiled a list of frequently asked questions about student loans in Hawaii.
About Christopher Boston
---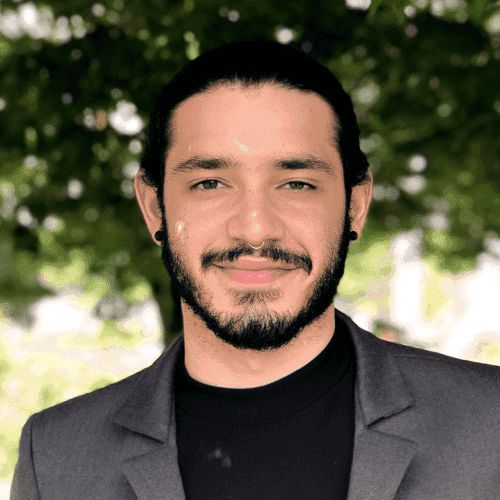 ---