The dream of higher education in Georgia is becoming increasingly elusive as tuition fees skyrocket. For many aspiring students, this surge in expenses can feel like a barrier to their future. Fortunately, the best student loans in Georgia can help in achieving your educational goals.
Based on MoneyGeek's analysis, Ascent provides the best overall student loans in the state. Sallie Mae is ideal for low interest rates, whereas Earnest is preferable for those with bad credit. **Prodigy Finance ** is the best option for international students, while College Ave is worth considering for students who need a co-signer. The best student loan for you will depend on your unique needs and circumstances.
Understanding Student Loans
Student loans are a critical resource in financing for higher education. They enable many to achieve their academic dreams without immediate financial strain.
They work by allowing you to borrow money to cover education-related costs. The amount you borrow is subject to interest, which is the cost of borrowing the money and will accumulate over time. You'll begin the repayment process once you graduate, leave school or drop below half-time enrollment.
When exploring student loans, you'll encounter two main types:
Federal student loans: Federal student loans are funded by the federal government and often come with benefits like lower interest rates and more flexible repayment options. They also provide opportunities for deferment and forbearance, allowing temporary pauses in repayment under specific circumstances.
Private student loans: Private student loans are offered by banks, credit unions and other financial institutions. These loans often have higher interest rates and less flexible repayment terms. They can be a valuable resource if you've exhausted federal aid, provided you review the terms and conditions carefully.
Understanding the differences between federal and private student loans allows you to make an educated decision that aligns with your educational goals and financial well-being.
Best Private Student Loans in Georgia
Private student loans can be a valuable tool in financing your education, especially when federal aid isn't enough. Because they're offered by private lenders such as banks, credit unions and other financial institutions, these loans can vary widely in terms of interest rates, repayment terms and eligibility criteria.
Private student loans may be suitable for students attending schools that don't participate in federal aid programs or for those pursuing educational paths not covered by federal loans. They can provide the additional funding needed when other resources fall short.
Private student loans often have higher interest rates and less flexible repayment terms. Furthermore, they don't offer forgiveness programs, making them a long-term financial commitment.
Best Overall
---

4.36%–14.08%

Fixed APR Range

1.47%–11.31%

Variable APR Range

$2,001–$200,000

Loan Amount Range

Non-U.S. citizens and temporary residents

Co-Signer

---
Best With Lowest Interest Rates
---

3.50%–13.83%

Fixed APR Range

1.37%–11.76%

Variable APR Range

$1,000 minimum, no maximum

Loan Amount Range

Allowed but not required

Co-Signer

---
Best for Those With Bad Credit
---

4.43% - 14.90%

Fixed APR Range

5.32% - 16.20%

Variable APR Range

$1,000 up

Loan Amount Range

Allowed

Co-Signer

---
Best for Parents
---

3.22%–11.16%

Fixed APR Range

1.10%–11.68%

Variable APR Range

$5,000 minimum, no maximum

Loan Amount Range

Optional

Co-Signer

---
Best for International Students
---

Starts at 4.98%

Fixed APR Range

Starts at 4.66%

Variable APR Range

Minimum $15,000, no maximum

Loan Amount Range

Not required

Co-Signer

---
Best for Those That Need a Co-Signer
---

4.44% - 15.99%

Fixed APR Range

5.09% - 15.99%

Variable APR Range

$1,000 minimum, no maximum

Loan Amount Range

Not required

Co-Signer

---
Federal Student Loans in Georgia
The U.S. government provides federal student loans to help students pay for higher education. These loans are designed to make college more accessible and affordable, offering favorable terms and conditions. Here are some of their benefits:
Lower interest rates: Federal student loans typically have lower interest rates compared to private loans. This means the overall cost of borrowing is reduced, making them a more economical choice for many students.
Flexible repayment options: Federal loans offer various repayment plans, including income-driven options that base your monthly payment on your income. This flexibility can make repayment more manageable, especially if your financial situation changes.
Deferment and forbearance options: If you encounter financial hardship, federal loans allow for temporary postponement (deferment) or reduction (forbearance) of payments. These options can provide relief during difficult times.
Loan forgiveness programs: Certain federal loans may be eligible for forgiveness programs. This means that after meeting specific criteria, your remaining loan balance may be forgiven.
No credit check: Many federal student loans do not require a credit check, making them accessible to students without an established credit history. This opens the door to higher education for a broader range of individuals.
How to Apply for Federal Student Loans in Georgia
By following these steps, you can access the funds needed to pursue your educational dreams in Georgia:
1
Complete the Free Application for Federal Student Aid
The Free Application for Federal Student Aid (FAFSA) is the primary form used to apply for federal student loans. Fill it out online, providing detailed information about your financial situation and the schools you're interested in attending to determine your eligibility for federal aid.
2
Review your Student Aid Report
After submitting the FAFSA, you'll receive a Student Aid Report (SAR) summarizing the information you provided. Review this report carefully to ensure all information is correct, as it will be used to calculate your financial aid package.
3
Review and accept your aid package
Once your application is processed, you'll receive an aid offer from the schools you listed on the FAFSA. Review the offer carefully, understand each loan's terms and conditions and accept the aid package that best suits your needs.
4
Complete entrance counseling
If you're a first-time borrower, you must complete entrance counseling to understand your responsibilities as a loan recipient. This step ensures that you are aware of your obligations and the loan terms.
5
Sign the Master Promissory Note
The Master Promissory Note (MPN) is a legal document in which you agree to repay your loan and any accrued interest and fees. Signing this document is a commitment to adhere to the terms of the loan, so read it carefully before signing.
6
Stay in communication with your school
Maintain communication with your school's financial aid office throughout the process. They can assist, answer questions and notify you of any additional steps or requirements.
The Types of Federal Student Loans Available in Georgia
Understanding the different types of federal student loans available can help you make an informed decision that aligns with your educational goals and financial situation.
Direct Subsidized Loans: Designed for undergraduate students who need financial assistance, Direct Subsidized Loans come with the benefit of having the interest paid by the U.S. Department of Education during specific periods, such as while in school or during deferment.
Direct Unsubsidized Loans: These loans are open to all undergraduate and graduate students without the requirement to demonstrate financial need. Interest starts accumulating when the loan is taken out, and the borrower is responsible for all interest charges.
Direct PLUS Loans: Targeted at graduate students or parents of dependent undergraduates, Direct PLUS Loans can cover the entire cost of education, less other aid. They require a credit review and typically come with higher interest rates.
Direct Consolidation Loans: By consolidating multiple federal loans into one, Direct Consolidation Loans offer the convenience of a single monthly payment. It's a way to streamline repayment but may also lead to the loss of specific benefits tied to individual loans.
Student Loan Forgiveness in Georgia
Student loan forgiveness is a program that cancels a portion or all of a borrower's student loan debt, provided they meet certain qualifications and requirements. This relief can be a significant financial boon for those who qualify, alleviating the burden of student debt.
In Georgia, there are specific programs aimed at student loan forgiveness, including:
1
Public Service Loan Forgiveness (PSLF) Program
Public service workers in Georgia, including government and non-profit employees, may qualify for the Public Service Loan Forgiveness (PSLF) Program. Eligibility requires making 120 qualifying monthly payments while working full-time for a qualifying employer.
The application process involves submitting the Employment Certification Form annually or when changing employers, followed by the PSLF application after making 120 qualifying payments.
2
John R. Justice Student Loan Repayment Program
The John R. Justice Student Loan Repayment Program is for those in Georgia who agree to work as public defenders and prosecutors for a minimum of three years. The program provides up to $60,000 in loan repayment assistance.
The application process requires completing the John R. Justice Loan Repayment Program Application through the Georgia Student Finance Authority.
Tips for Managing Student Loans
Navigating the world of student loans is an essential part of many students' higher education journey. Understanding the various aspects of borrowing, repayment and managing loans can lead to a more financially secure future. Here are some essential tips to consider:
Borrow only what's necessary

Remember that student loans must be paid back with interest, so it's wise to only borrow what you truly need. Being mindful of borrowing can reduce the long-term financial burden and make repayment more manageable.

Understand the grace period

Most federal student loans offer a grace period, typically six months after graduation, during which no payments are required. However, interest may still accrue on some loans. Knowing the grace period's terms can help you plan for a smooth transition into repayment.

Make payments during school or the grace period

Paying your loan during school or the grace period can reduce its overall cost. Even small payments can make a difference in lowering interest accumulation. This proactive approach can lead to significant savings over the life of the loan.

Keep track of loan documents and payment schedules

Organize all loan documents, including promissory notes, payment schedules and contact information for your loan servicer. Consider using online tools or apps that help track payments and due dates.
Scholarships and Grants as Alternatives
Scholarships and grants are financial awards provided to students to help pay for their education. While loans must be repaid with interest, scholarships and grants are essentially free money that doesn't need to be paid back. They can significantly reduce the overall cost of education, alleviating the financial burden and potential long-term debt associated with student loans.
To help you navigate the process of finding and applying for scholarships and grants in Georgia, we outlined some important steps you should take:
1
Assess your eligibility
Identify your unique attributes, skills and interests that may qualify you for specific scholarships or grants. Consider factors such as academic achievements, extracurricular activities, community involvement and financial need.
2
Research available options
Utilize online scholarship databases and search engines specific to Georgia. Additionally, consult your school's financial aid office, local community organizations and employers for potential opportunities.
3
Gather required documents
Commonly required documents may include transcripts, letters of recommendation, financial information and proof of citizenship. Prepare these documents in advance to streamline the application process.
4
Craft a compelling essay or personal statement
Many scholarships and grants require an essay or personal statement to understand your goals, values and why you deserve the award. Tailor your essay to the specific scholarship or grant, highlighting relevant experiences and aspirations.
5
Complete and submit applications
Carefully follow the application instructions for each scholarship or grant, paying attention to details and requirements. Keep copies of all submissions and consider sending applications with tracking to confirm receipt.
The Impact of Student Loans on Credit
Student loans are more than just a means to pay for education; they are also a financial responsibility that can impact your credit score. Making timely payments demonstrates responsible credit management, which can positively influence your credit score.
On the other hand, late or missed payments can decrease your score, making future borrowing more challenging and potentially more expensive due to higher interest rates. And if you default, it can stay on your credit report for several years and lead to additional fees and legal actions.
Frequently Asked Questions
We answered some frequently asked questions to provide clarity and guidance on various aspects of student loans, helping you make informed and beneficial financial decisions for your academic journey.
About Christopher Boston
---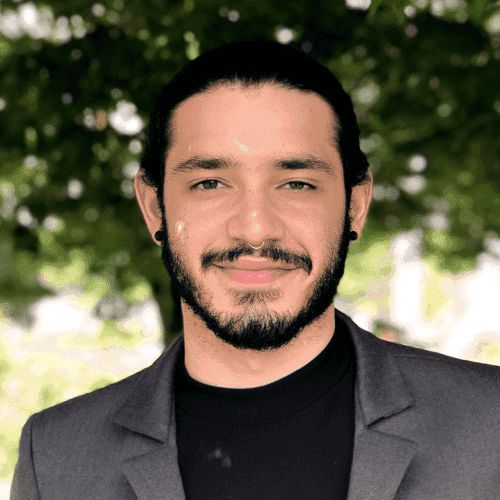 ---