The dream of higher education in Florida is becoming increasingly elusive as the costs continue to soar. For many aspiring students, this turns the pursuit of a degree into a financial nightmare. That said, finding the best student loans in Florida can be a lifeline for those eager to invest in their future.
MoneyGeek found that College Ave provides the best overall student loans in the Sunshine State. Students looking for low interest rates may find Earnest ideal, while those with bad credit may fare best with Ascent. International students may get the best student loans from MPower Financing, whereas those who need a co-signer should consider Discover.
By understanding your options, you can make the path to higher education both accessible and affordable.
Understanding Student Loans
Student loans are a vital tool for many individuals seeking higher education, acting as a bridge that enables access to colleges and universities. They fill the financial gap between what a student or their family can afford and the total cost of tuition, fees, room and other related expenses.
The basic mechanics of a student loan are relatively straightforward. A student borrows money from a lending institution, whether it's the federal government or a private lender. This borrowed amount accrues interest over time, which is a percentage of the loan that's added to the total amount owed. Repayment typically begins after graduation or if the student drops below a certain number of enrolled credit hours, which can be spread over several years.
Student loans have two main categories:
Federal student loans: Federal student loans often come with lower interest rates and more flexible repayment options. They also provide various protections and benefits, such as income-driven repayment plans and potential loan forgiveness for those in certain public service careers.

Private student loans: While they can fill the financial gaps not covered by federal loans, private student loans often have higher interest rates and less flexible repayment terms. They might require a credit check, and the interest rates can be variable, meaning they can change over time.
Ultimately, student loans play a pivotal role in financing higher education. Understanding the differences between federal and private loans is key to making an informed decision about your unique needs and educational goals.
Best Private Student Loans in Florida
Offered by private lenders such as banks or credit unions, private student loans help students cover the costs of higher education. They're often used to supplement federal aid when it falls short of covering all education-related expenses.
Private student loans are ideal for students attending private institutions with higher tuition fees or for those pursuing specialized programs that might not be fully covered by federal aid. They can offer higher borrowing limits, with some lenders providing personalized customer service and a choice of fixed or variable interest rates.
However, private student loans typically have higher interest rates, which can fluctuate over time. They also require a credit check, and having a co-signer might be necessary to qualify for a loan or to secure a lower interest rate.
Best Overall

---

4.44% - 15.99%

Fixed APR Range

5.09% - 15.99%

Variable APR Range

$1,000 minimum, no maximum

Loan Amount Range

Not required

Co-signer

---
Best With Lowest Interest Rates

---

4.43% - 14.90%

Fixed APR Range

5.32% - 16.20%

Variable APR Range

$1,000 up

Loan Amount Range

Allowed

Co-signer

---
Best For Those With Bad Credit

---

4.36%–14.08%

Fixed APR Range

1.47%–11.31%

Variable APR Range

$2,001–$200,000

Loan Amount Range

Non-U.S. citizens and temporary residents

Co-signer

---
Best For Parents

---

Starts at 7.54%

Fixed APR Range

Not Specified

Variable APR Range

Up to the total cost of attendance

Loan Amount Range

Optional

Co-signer

---
Best For International Students

---

13.72% – 15.01%

Fixed APR Range

Not Specified

Variable APR Range

$2,001 up to $100,000

Loan Amount Range

Not required

Co-signer

---
Best For Those That Need A Co-signer

---

3.99%–11.59%

Fixed APR Range

1.79%–11.09%

Variable APR Range

$1,000 up to 100% of college expenses

Loan Amount Range

Optional

Co-signer

---
Federal Student Loans in Florida
Federal student loans are a type of financial aid provided by the U.S. government to assist students in paying for college or graduate school. Unlike private loans from banks or other financial institutions, federal student loans are governed by specific regulations and offer various benefits designed to make higher education more accessible and affordable. Some of the benefits you can expect are:
Federal student loans usually have lower interest rates than private loans. This can save borrowers significant money over the life of the loan, making education more affordable.

These loans offer several repayment options, allowing borrowers to choose a plan that fits their financial situation.

Loan forgiveness programs

Federal student loans may offer forgiveness programs for those working in qualifying public service jobs. After fulfilling certain criteria, the remaining loan balance may be forgiven.

Accessibility is a crucial advantage of federal student loans, as most do not require credit checks. This opens doors for students who might not qualify for private loans due to a lack of credit history or low credit scores.
How to Apply for Federal Student Loans in Florida
Federal student loans serve as a valuable resource to assist in covering the expenses of college or graduate school. Applying for these loans involves the following steps to ensure you're matched with the right financial aid options for your unique situation.
1
Gather necessary information
Before you begin the application, gather all the necessary documents, including your Social Security number, tax returns and details about your income and assets. Having these documents on hand will streamline the process and ensure accuracy in your application.
2
Complete the Free Application for Federal Student Aid
The Free Application for Federal Student Aid (FAFSA) is the primary form used to apply for federal financial aid. It's available online, and completing it accurately is essential for determining your eligibility for various types of aid, including federal student loans.
3
Review your Student Aid Report
After submitting the FAFSA, you'll receive a Student Aid Report (SAR). Since this report summarizes the information you provided, review it carefully to ensure all the information is correct, as it will be used to determine your financial aid package.
4
Explore your financial aid options
Your chosen school will send you a financial aid offer based on the information in your SAR. This offer will detail the grants, scholarships and federal student loans you're eligible for. Take the time to understand each option and how it fits into your financial plan.
5
Accept the aid you need
You don't have to accept all the aid offered to you. Carefully consider what you need and only take the loans, grants or scholarships that align with your financial situation and educational goals.
6
Complete loan counseling
First-time federal student loan borrowers may be required to complete entrance counseling. This online session helps you understand your obligations as a borrower. It ensures that you're aware of the terms and conditions of the loan.
7
Sign a Master Promissory Note
The Master Promissory Note (MPN) is a legal document in which you agree to the loan terms. It's a binding agreement, so reading and understanding it thoroughly before signing is very important.
The Types of Federal Student Loans Available in Florida
Federal student loans come in various forms, each with its own set of terms and eligibility criteria. Understanding the different types can help students and their families make informed decisions that align with their educational goals and financial requirements.
Direct Subsidized Loans: Available to undergraduate students with demonstrated financial need, Direct Subsidized Loans have the interest paid by the U.S. Department of Education while the student is in an in-school, grace or deferment period.

Direct Unsubsidized Loans: These loans are available to both undergraduate and graduate students and are not based on financial need. Interest begins accruing immediately, with the borrower responsible for paying the interest at all times.

Direct PLUS Loans: Direct PLUS Loans are not need-based but require a credit check. They can cover education expenses not met by other financial aid but often come with higher interest rates.

Direct Consolidation Loans: This option allows borrowers to combine all eligible federal student loans into a single loan, simplifying repayment and offering access to alternative repayment plans.
Student Loan Forgiveness in Florida
Student loan forgiveness is a provision that allows for the cancellation of part or all of a borrower's student loan debt if they meet certain qualifications. This can be a significant financial benefit, especially for those in professions that serve the public interest.
Several programs in Florida offer student loan forgiveness, catering to different professions and community needs. These include:
Florida Teacher Loan Forgiveness Program: The Florida Teacher Loan Forgiveness Program aims to encourage qualified teachers to work in subject areas where there is a shortage within the state's public schools. Eligible teachers must work full-time in a designated subject shortage area for at least five consecutive years.
The application process involves submitting a completed application form and the necessary supporting documents to the Florida Department of Education.
Loan Repayment Assistance Program: For legal professionals, Florida offers the Loan Repayment Assistance Program for public defenders and state prosecutors. Applicants must be full-time employees in qualifying legal positions and commit to a set period in that role.
The application is usually handled through the employing agency, and the forgiveness amount is determined by factors such as length of service.
Public Service Loan Forgiveness (PSLF) Program: The Public Service Loan Forgiveness (PSLF) Program is available to Florida residents working in qualifying public service jobs. Eligibility requires making 120 monthly payments while working full-time for a qualifying employer.
The application for this federal program involves submitting the PSLF form to the U.S. Department of Education's federal student loan servicer.
Nursing Student Loan Forgiveness Program: Healthcare professionals may explore the Nursing Student Loan Forgiveness Program, designed to incentivize qualified nurses to serve in areas with a critical shortage of healthcare providers in Florida.
To qualify, nurses must work full-time in a designated facility for at least four years. The application includes submitting a completed form to the Florida Department of Health, along with the required supporting documents.
Tips for Managing Student Loans
Effectively managing student loans requires a considerate and responsible approach. Here are some strategies that empower you to invest in your future without compromising your long-term financial well-being.
Borrow only what's necessary

Whether federal or private, student loans need to be paid back with interest. This means the more you borrow, the more you'll have to repay. By carefully assessing your financial needs and exploring other sources of funding like scholarships and grants, you can minimize the amount you need to borrow, reducing the long-term financial burden.

Understand the grace period

Many student loans offer a grace period after graduation, typically six months, during which no payments are required. This time allows recent graduates to find employment and adjust to life outside of school before beginning the repayment process. However, interest may still accrue during this period, depending on the type of loan.

Make payments during school or grace period

Consider making payments during school or the grace period. Even small, interest-only payments can reduce the overall cost of the loan. By chipping away at the interest as it accrues, you can prevent it from being added to the principal amount, which would then accrue interest itself.

Keep track of loan documents and payment schedules

Create a dedicated folder, either physically or digitally, to store all loan-related documents, including promissory notes, payment schedules and correspondence with the lender. Utilize online tools or apps that can help you monitor due dates and payment amounts.
Scholarships and Grants as Alternatives
Scholarships and grants can reduce the financial burden of higher education without adding to future debt. Because they don't need to be repaid, they provide a financial advantage that can make a significant difference in a student's ability to afford college. This can allow students to focus more on their studies and less on financial concerns, potentially leading to a more successful and fulfilling educational experience.
In Florida, you can find and apply for scholarships and grants by taking the following steps:
1
Identify your eligibility
Start by identifying your unique characteristics, interests and needs. These include academic achievements, extracurricular activities, intended field of study, community involvement and financial need. Understanding these factors will help you target relevant scholarships and grants.
2
Research available opportunities
Utilize online scholarship databases, high school guidance offices, college financial aid offices and community organizations to find scholarships and grants specific to Florida residents. Look for opportunities related to your field of study, community service and other unique qualifications.
3
Read the requirements carefully
Each scholarship or grant will have specific eligibility criteria and application requirements. Carefully read and understand these to ensure you meet the qualifications before investing time in the application.
4
Gather necessary documents
Many applications will require transcripts, letters of recommendation, financial information and other supporting documents. Gather these early to avoid last-minute stress.
5
Craft a strong personal essay or statement
If required, take the time to write a thoughtful and well-crafted personal statement or essay. Tailor it to the specific scholarship or grant, highlighting why you are an ideal candidate.
6
Complete the FAFSA
For need-based grants, complete the FAFSA, a form used for determining financial need and often required for state and institutional grants in Florida.
7
Submit applications on time
Pay close attention to deadlines and make sure you submit all of the required materials on time. Missing a deadline can result in disqualification — even if you are a strong candidate.
Remember that you don't have to limit yourself to one scholarship or grant. Apply for multiple opportunities to maximize your chances of receiving financial aid.
The Impact of Student Loans on Credit
Student loans, like other forms of credit, can positively and negatively impact your credit score. Making student loan payments on time is crucial to maintaining and potentially improving a credit score. That's because regular, on-time payments demonstrate responsible credit management and can lead to a positive credit history.
On the other hand, defaulting on a student loan can remain on a credit report for several years. A default can significantly lower a credit score, making it more challenging to qualify for favorable terms or future credit. Additionally, defaulting on federal student loans can lead to other serious consequences, such as wage garnishment or withholding of tax refunds.
Frequently Asked Questions
From understanding the different types of student loans available to grasping repayment options and eligibility criteria, students and their families often seek clarity on various aspects. We compiled a list of frequently asked questions about student loans in Florida to guide you in making informed financial decisions for higher education.
About Christopher Boston
---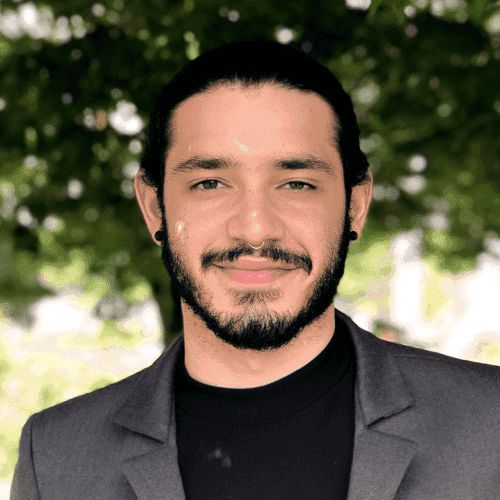 ---