The price tag on higher education in Delaware is skyrocketing, leaving many students and families grappling with the financial burden. This alarming trend raises a critical question: How can students in the First State afford the education they desire? The answer may lie in finding the best student loans in Delaware.
According to MoneyGeek's research, PNC offers the best overall student loans in the state. Earnest may be the best option for low-interest rates, while Funding U is preferable for those with bad credit. International students may fare best with Ascent, whereas students who need a co-signer may find College Ave ideal. Ultimately, the best student loan for you will depend on your specific needs and circumstances.
Understanding Student Loans
Student loans are financial instruments designed to make higher education accessible. They play a pivotal role in financing college or university studies, allowing students to borrow money to cover essential costs such as tuition, books and living expenses.
The basic mechanics of a student loan involve borrowing a sum of money, with this amount becoming the principal of the loan. Interest is then charged on this principal, representing the cost of borrowing the money. Repayment is the phase where the borrower begins to pay back both the principal and the accumulated interest.
When it comes to student loans, there are two primary types:
Private student loans: Private student loans often come with higher and sometimes variable interest rates, leading to fluctuating monthly payments. Repayment options for these loans are usually less flexible and eligibility requires a credit check.
Federal student loans: Federal student loans generally offer more favorable terms. They often have lower and fixed interest rates, making payments more predictable. Financial need often determines eligibility for federal loans.
Understanding the differences between federal and private options is vital in making an informed decision. This knowledge empowers students to select the best financial path for their unique educational journey, aligning with their academic aspirations and financial realities.
Best Private Student Loans in Delaware
If a student has exhausted all federal aid, grants and scholarships and still needs more funding, private loans can fill that void. Banks, credit unions and other financial institutions offer these financial products to help students pay for higher education.
Private student loans often offer higher borrowing limits, allowing students to access the full amount needed for their education. They may also provide more varied interest rate options, including fixed or variable rates. However, private student loans typically have higher interest rates. Repayment options are often less flexible, with fewer opportunities to adjust payment plans based on income or financial hardship.
Best Overall
---

2.99%–9.89%

Fixed APR Range

1.09%–8.19%

Variable APR Range

$1,000–$50,000

Loan Amount Range

Allowed

Co-Signer

---
Best With Lowest Interest Rates
---

4.43% - 14.90%

Fixed APR Range

5.32% - 16.20%

Variable APR Range

$1,000 up

Loan Amount Range

Allowed

Co-Signer

---
Best for Those With Bad Credit
---

6.99% – 12.49%

Fixed APR Range

7.49% – 12.99%

Variable APR Range

$3,001 up to $20,000

Loan Amount Range

Not required

Co-Signer

---
Best for Parents
---

3.99%–11.59%

Fixed APR Range

1.79%–11.09%

Variable APR Range

$1,000 up to 100% of college expenses

Loan Amount Range

Optional

Co-Signer

---
Best for International Students
---

4.36%–14.08%

Fixed APR Range

1.47%–11.31%

Variable APR Range

$2,001–$200,000

Loan Amount Range

Non-U.S. citizens and temporary residents

Co-Signer

---
Best for Those That Need a Co-Signer
---

4.44% - 15.99%

Fixed APR Range

5.09% - 15.99%

Variable APR Range

$1,000 minimum, no maximum

Loan Amount Range

Not required

Co-Signer

---
Federal Student Loans in Delaware
Federal student loans are financial aid provided by the U.S. government to help students pay for higher education. Here are some of the benefits you can expect with federal student loans:
Lower interest rates: Federal student loans typically offer lower interest rates than private loans. These rates lower the overall cost of borrowing, making it a more affordable option for students in the long run.
Flexible repayment options: Federal loans offer a variety of repayment plans, including income-driven options. These plans can adjust monthly payments based on income and family size, providing flexibility and accommodating changes in financial circumstances.
No credit check: Certain federal student loans do not require a credit check, making them accessible to a broader range of students. This can be particularly beneficial for those who are just starting to build credit or have a limited credit history.
Loan forgiveness programs: Some federal loans provide opportunities for loan forgiveness for individuals working in public service careers. This can lead to the forgiveness of a portion or all of the loan, providing significant financial relief for those who qualify.
These loans are often a preferred option for many students due to their generally favorable terms and conditions.
How to Apply for Federal Student Loans in Delaware
Applying for federal student loans in Delaware is crucial to financing your higher education. Navigate the application process better by taking the following important steps:
1
Complete the Free Application for Federal Student Aid
Start by filling out the Free Application for Federal Student Aid (FAFSA) online at the official website. Provide accurate information about your financial situation, including income, assets and family contributions. The government will use this data to calculate your Expected Family Contribution (EFC) and determine the amount of aid you qualify for.
2
Review your Student Aid Report
After submitting the FAFSA, you'll receive a Student Aid Report (SAR) summarizing your information. Carefully review the SAR for accuracy, as colleges will use it to create your financial aid package. Make any necessary corrections online.
3
Explore loan options
Federal student loans come in different types, such as Direct Subsidized Loans and Direct Unsubsidized Loans. Research the options to understand the terms and conditions, including interest rates and repayment plans, so you can choose the loan that best fits your needs.
4
Accept the financial aid package from your chosen school
Your chosen college or university will send you a financial aid offer, including federal student loans. Review the offer carefully and accept the aid package, following the instructions provided by the school's financial aid office.
5
Complete loan counseling and sign the Master Promissory Note
Before receiving federal student loans, you'll need to complete entrance counseling to understand your obligations as a borrower. You'll also sign a Master Promissory Note (MPN), a legal document committing you to repay the loan. Both can usually be completed online through your school's financial aid portal.
6
Monitor your loan disbursement
Federal student loans are typically disbursed directly to your school to cover tuition and other fees. Monitor the disbursement to ensure the funds are applied correctly, and contact your financial aid office with any questions or concerns.
The Types of Federal Student Loans Available in Delaware
Federal student loans offer various options to help Delaware students finance their higher education. These loans meet different needs and financial situations, providing flexibility and support for students as they pursue their academic goals.
Direct Subsidized Loans: Direct Subsidized loans are available to undergraduate students with demonstrated financial need. With these loans, the U.S. government will pay the interest while you're in an in-school, grace or deferment period.
Direct Unsubsidized Loans: Unlike subsidized loans, Direct Unsubsidized Loans don't require students to demonstrate financial need. However, the borrower is responsible for paying the interest at all times.
Direct PLUS Loans: Direct PLUS Loans require a credit check, and the borrower must not have an adverse credit history. These loans can cover the full cost of attendance minus any other financial aid received.
Direct Consolidation Loans: This option allows borrowers to combine their eligible federal student loans into a single loan with a single loan servicer. It provides the convenience of a single monthly payment.
You may end up applying for multiple types of federal student loans during your academic career.
Student Loan Forgiveness in Delaware
Student loan forgiveness is a program that allows borrowers to have all or part of their federal student loans forgiven, meaning that they are no longer required to repay some or all of the loan. This can be a significant financial relief for those who qualify. The government typically offers forgiveness in exchange for working in specific professions or under certain conditions for a set period.
In Delaware, specific programs aim to encourage individuals to work in high-need areas such as teaching or public service. These include:
1
Delaware State Loan Repayment Program
The Delaware State Loan Repayment Program is for healthcare professionals working in underserved communities in Delaware.
Eligibility: Applicants must be healthcare professionals like physicians, dentists or mental health professionals working in a designated Health Professional Shortage Area (HPSA).
Application process: The application process includes submitting a completed application form, proof of employment and other required documents.
2
Public Service Loan Forgiveness (PSLF) Program
While not exclusive to Delaware, the Public Service Loan Forgiveness (PSLF) Program is available to those working in government or non-profit organizations within the state.
Eligibility: Applicants must work full-time for a qualifying employer and make 120 qualifying monthly payments under a qualifying repayment plan.
Application process: Borrowers must submit the Employment Certification Form annually or when changing employers, and finally, apply for forgiveness after meeting the requirements.
Researching your state's available loan forgiveness programs may inform your career choices and help you plan for your financial future.
Tips for Managing Student Loans
Effectively managing student loans is a critical aspect of financial responsibility for students and graduates. It involves understanding the terms, making wise borrowing decisions and staying organized throughout the repayment process.
Understand the grace period

Most federal student loans offer a grace period, typically six months after graduation, during which you do not have to make payments. However, interest may still accrue on some loans during this period, so it's essential to understand the terms of your specific loan.

Borrow only what's necessary

Only borrowing what's necessary minimizes the financial burden after graduation. Consider your tuition, fees, living expenses and any other financial aid or family contributions when determining the amount to borrow. Keep in mind that the more you borrow, the more interest will accrue, increasing the overall cost of the loan.

Make payments during school or grace period

If possible, making payments on your student loans while still in school or during the grace period can reduce the overall cost of the loan. Even small payments towards the interest can prevent it from capitalizing or being added to the principal amount. This proactive approach can save money in the long run and reduce the time it takes to pay off the loan.

Keep track of loan documents and payment schedules

Keep all loan-related documents, including promissory notes, payment schedules and correspondence with the lender, in one place. Additionally, mark payment due dates on your calendar or set electronic reminders to ensure timely payments.
Scholarships and Grants as Alternatives
Scholarships and grants are forms of financial aid that can be used to pay for higher education, much like student loans. But unlike loans, scholarships and grants do not need to be repaid. As such, they reduce the overall cost of attending college or university without adding to a student's debt burden.
Finding and applying for scholarships and grants in Delaware is a strategic process that can significantly reduce the financial burden of higher education. Below are some steps you can take to navigate this essential aspect of college funding:
1
Identify your eligibility criteria
Determine what specific scholarships and grants you might be eligible for based on factors like academic achievement, financial need, field of study or community involvement. Tailoring your search to your unique qualifications will make the process more efficient and increase your chances of success.
2
Research available scholarships and grants
Utilize online search tools, school financial aid offices, and community organizations to find scholarships and grants specific to Delaware residents or your field of study. Compile a list of opportunities, paying close attention to the eligibility requirements, deadlines and award amounts.
3
Gather necessary documents
Many applications will require documents such as transcripts, financial information, letters of recommendation or proof of residency. Organize these documents in advance to streamline the application process and ensure you meet all deadlines.
4
Write personalized essays or statements
Some scholarships and grants may require an essay or personal statement to understand your goals, achievements or needs. Take the time to craft thoughtful and personalized responses that align with the specific criteria of each scholarship or grant.
5
Complete and submit applications
Carefully follow the application instructions for each scholarship or grant, ensuring that you provide all required information and documents. Submit your applications before the deadlines, considering that some may require postal mail while others may be submitted online.
6
Follow up when appropriate
Some organizations may appreciate or even require a follow-up to confirm receipt of your application or to provide additional information. A polite email or phone call can demonstrate your genuine interest and help you stand out in the selection process.
The Impact of Student Loans on Credit
When a student takes out a loan, the lender reports the loan and payment history to the credit bureaus. This information becomes part of the student's credit report and influences their credit score.
Making loan payments on time is essential for maintaining a positive credit history. Timely payments show responsible credit management and can lead to a higher credit score. If you miss or make late payments, you may face negative consequences. Late payments are also reported to the credit bureaus and can decrease your credit score.
Consistent late payments or failure to make payments can also lead to student loan default, which has even more severe consequences. It can make it more challenging to qualify for credit in the future, resulting in higher interest rates. Additionally, defaulting on federal student loans can lead to wage garnishment, where the government can take part of the borrower's paycheck or withhold tax refunds to repay the debt.
Frequently Asked Questions (FAQs)
We answered some commonly asked questions about student loans in Delaware to provide insights and help you make informed and confident decisions about your educational financing.
About Christopher Boston
---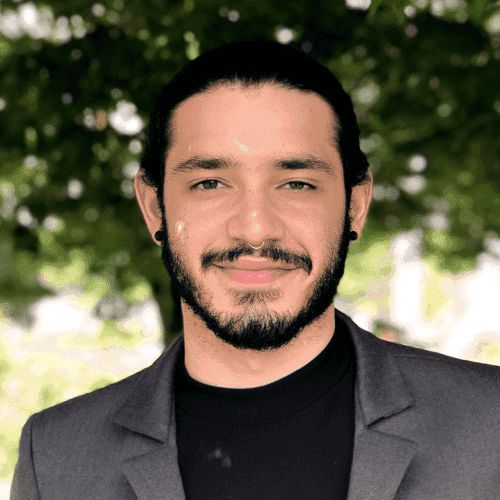 ---