The dream of higher education in Connecticut is becoming increasingly elusive as tuition fees continue to soar. For many aspiring students, this alarming trend turns the pursuit of knowledge into a financial challenge. Thankfully, the best student loans in Connecticut can be a lifeline to your educational goals.
MoneyGeek discovered that Risla offers Connecticut's best overall student loans. College Ave is excellent for low-interest rates, whereas Funding U is ideal for students with bad credit. International students may consider Discover, while students needing a co-signer may fare best with PNC. The best option for you will depend on your particular needs and situation.
Understanding Student Loans
Student loans are a critical financial resource for many students. They're funds borrowed to cover higher education costs, including tuition, room, board and other related expenses.
The process of obtaining a student loan involves several key components. First, there's the borrowing phase, where you receive the loan amount needed to cover your education costs. Next, interest comes into play, which can vary based on the type of loan and lender. Repayment is the final phase, where you repay the borrowed amount plus interest.
When it comes to student loans, there are two primary categories to consider:
Federal student loans: Federal student loans are often need-based, provided by the U.S. government. They come with benefits such as lower interest rates, more flexible repayment options and eligibility for forgiveness programs.

Private student loans: While they can supplement federal loans when additional funds are needed, private student loans come with higher interest rates and less flexible repayment options. Eligibility and interest rates are based on creditworthiness.
Ultimately, student loans are an indispensable tool for financing higher education, especially in the face of rising educational costs. Students can make informed and beneficial financial decisions that align with their academic goals and financial situation by understanding the difference between federal and private options.
Best Private Student Loans in Connecticut
Private student loans are funds provided by banks, credit unions and other financial institutions to help cover higher education costs. Because private lenders offer them, they often have varying terms and conditions.
Private student loans can fill the gap if federal aid, scholarships and grants aren't enough to cover the full cost of tuition and other related expenses. They can also be an option for students who may not qualify for federal aid or need more flexible borrowing options tailored to their specific situation.
However, private student loans come with higher interest rates and less flexible repayment terms than federal loans. They also require a credit check and a co-signer if the borrower doesn't have an established credit history.
Best Overall

---

2.99%–4.74%

Fixed APR Range

Not available

Variable APR Range

$1,500–$150,000

Loan Amount Range

Not required if borrower meets qualifications

Co-signer

---
Best With Lowest Interest Rates

---

4.44% - 15.99%

Fixed APR Range

5.09% - 15.99%

Variable APR Range

$1,000 minimum, no maximum

Loan Amount Range

Not required

Co-signer

---
Best for Borrowers With Bad Credit

---

6.99% – 12.49%

Fixed APR Range

7.49% – 12.99%

Variable APR Range

$3,001 up to $20,000

Loan Amount Range

Not required

Co-signer

---
Best for Parents

Education Loan Finance (ELFI)

---

From 3.20%

Fixed APR Range

From 1.20%

Variable APR Range

Minimum of $1,000

Loan Amount Range

U.S. citizen or permanent resident

Co-signer

---

Education Loan Finance (ELFI)
Best for International Students

---

3.99%–11.59%

Fixed APR Range

1.79%–11.09%

Variable APR Range

$1,000 up to 100% of college expenses

Loan Amount Range

Optional

Co-signer

---
Best for Borrowers That Need a Co-signer

---

2.99%–9.89%

Fixed APR Range

1.09%–8.19%

Variable APR Range

$1,000–$50,000

Loan Amount Range

Allowed

Co-signer

---
Federal Student Loans in Connecticut
Federal student loans are financial aid provided by the U.S. government to help students pay for higher education. Unlike private loans, federal student loans often come with more favorable terms and conditions, making them a popular choice for many students. Here's a closer look at some of their key benefits:
Federal student loans typically offer lower interest rates compared to private loans. Lower interest rates can translate into significant savings over the life of the loan, easing the financial burden once repayment begins.

Federal loans provide a variety of repayment options, allowing borrowers to choose a plan that fits their financial situation. This flexibility can be particularly beneficial for students facing financial uncertainty after graduation, providing opportunities to accommodate changing circumstances.

Loan forgiveness programs

Certain federal student loans offer forgiveness programs, providing financial relief for qualifying borrowers and turning a long-term financial obligation into an opportunity to serve and potentially receive rewards for it.

By removing the barrier of credit checks, federal loans ensure that financial support is available to a broader range of students, regardless of their credit background.
How to Apply for Federal Student Loans in Connecticut
Applying for a federal student loan is a crucial process for many Connecticut students looking to finance their higher education. Understanding the following steps can make the application process smoother and increase your chances of receiving the financial aid needed.
1
Gather necessary information
Before starting the application, gather all the necessary information, including your Social Security number, tax records, and income and assets details. Having this information at hand will streamline the application process and ensure accuracy.
2
Complete the Free Application for Federal Student Aid
Accurately completing the Free Application for Federal Student Aid (FAFSA) is vital, as it serves as the basis for determining your eligibility for various federal aid programs, including loans, grants and work-study opportunities.
3
Review your Student Aid Report
After submitting the FAFSA, you'll receive a Student Aid Report (SAR) summarizing your provided information. Carefully review the SAR to ensure all the information is correct, as any errors or inconsistencies can affect your aid eligibility.
4
Explore your loan options
Federal student loans come in different types, so make sure to research and learn about the options available to you. Choosing the right loan that fits your needs and financial situation is crucial for managing your educational expenses effectively.
5
Accept the loan offer
Once your financial aid package is determined, your school will send you a financial aid offer, which may include federal student loans. Review the offer carefully and accept the loan that best suits your needs. Understanding the terms and conditions of the loan before accepting the offer is essential.
6
Complete entrance counseling
If you're a first-time borrower, you'll need to complete entrance counseling to ensure you understand the responsibilities and obligations of taking out a federal student loan. You can usually complete counseling through your school's financial aid office or the federal student aid website.
7
Sign your Master Promissory Note
The Master Promissory Note (MPN) outlines the terms and conditions of your loan. Signing this legal document is a commitment to repay the loan, so reading and understanding the document is essential.
The Types of Federal Student Loans Available in Connecticut
Connecticut students seeking financial assistance for higher education have access to various types of federal student loans. Each loan type offers unique features and benefits, catering to different needs and financial situations.
Direct Subsidized Loans: These loans are available to undergraduate students with demonstrated financial need. The U.S. Department of Education pays the interest on the loan while the student is in an in-school, grace or deferment period, making it a cost-effective option for eligible borrowers.

Direct Unsubsidized Loans: Unlike subsidized loans, Direct Unsubsidized Loans are not based on financial need and are available to undergraduate and graduate students. Interest on these loans accrues immediately, with the borrower responsible for paying it at all times, including while in school.

Direct PLUS Loans: Direct PLUS Loans are available to graduate students or parents of dependent undergraduate students. These loans require a credit check and offer additional funds beyond what other federal loans provide, but they typically come with higher interest rates.

Direct Consolidation Loans: This loan type allows borrowers to combine multiple federal student loans into a single loan with a fixed interest rate. Consolidation can simplify repayment by having a single monthly payment, but it may extend the repayment period and increase the total interest paid over the life of the loan.
The type of loan that best suits your needs will depend on your academic journey and plans post-graduation.
Student Loan Forgiveness in Connecticut
Student loan forgiveness is a program that cancels a portion or all of a borrower's student loan debt, provided they meet certain qualifications and fulfill specific requirements. These programs encourage individuals to pursue careers in fields that are in high demand or serve the public interest, such as teaching or public service.
In Connecticut, there are specific programs aimed at providing student loan forgiveness to residents who meet the criteria. These include:
Teacher Loan Forgiveness Programs: Connecticut teachers working in low-income schools or educational service agencies may qualify for loan forgiveness. The program aims to attract and retain qualified teachers in areas where they are needed most. Teachers must be employed full-time for five consecutive years in a designated low-income school and must have taken out the loans before the end of the five-year service period to be eligible. You can apply by completing the Teacher Loan Forgiveness Application and submitting it to your loan servicer after completing the required five years of service.

Public Service Loan Forgiveness (PSLF) Program: Connecticut also participates in the federal Public Service Loan Forgiveness program, which provides loan forgiveness to individuals working in government or non-profit organizations. To qualify, individuals must work full-time for a qualifying employer and make 120 qualifying monthly payments under a qualifying repayment plan. The payments do not have to be consecutive. Borrowers must submit the Employment Certification Form annually or when they change employers. After making the 120 qualifying payments, you can apply for forgiveness using the PSLF application form.
Whether you're a teacher working in a low-income community or a public servant committed to making a difference, Connecticut's student loan forgiveness programs can be a pathway to a rewarding career without the burden of lingering student loan debt.
Tips for Managing Student Loans
Effectively managing student loans is a vital aspect of maintaining financial stability during and after your educational journey. Here are some essential tips to manage your student loans.
Only borrow what's necessary

Only borrowing what's necessary minimizes the long-term financial burden and helps you avoid paying interest on unnecessary funds. Consider your budget, explore all financial aid options and only borrow what you genuinely need to cover your educational costs.

Understand your grace period

Many student loans offer a grace period after graduation, during which you are not required to make payments. However, it's essential to understand that interest may still accrue during this time, depending on the type of loan. Knowing the terms of your grace period can help you plan ahead and make informed decisions about when to start repayment.

Make payments during school or grace period

Making payments on your student loans during school or the grace period can reduce the overall cost of the loan. By chipping away at the interest or even the principal early on, you can save money in the long run and reduce the total time it takes to pay off the loan.

Keep track of loan documents and payment schedules

Utilize digital tools or a dedicated folder to store loan documents, including promissory notes, disclosure statements and payment schedules. Implement reminders for payment due dates to ensure you never miss a payment.
Scholarships and Grants as Alternatives
Scholarships and grants can play a significant role in funding higher education. Unlike loans, which are borrowed funds you must repay with interest, scholarships and grants provide financial support without the obligation to repay. These opportunities can significantly reduce the overall cost of education and lessen the reliance on student loans, which can lead to long-term debt.
Finding and applying for scholarships and grants in Connecticut is a strategic process that can significantly reduce the financial burden of higher education. Here are some important steps you can take to navigate this essential aspect of funding your education:
1
Start early
An early start gives you ample time to research various opportunities, understand the requirements and prepare the necessary documents, increasing your chances of securing financial aid.
2
Identify your eligibility criteria
Determine what makes you eligible for specific scholarships and grants. By understanding your unique qualifications, you can target opportunities that align with your profile, making your search more efficient.
3
Utilize multiple resources
By tapping into multiple sources, you can uncover a wide range of opportunities, including those that might be less competitive or more specific to your situation.
4
Read the requirements carefully
Understanding the specific requirements ensures you meet all the conditions and submit a complete application, avoiding disqualification due to oversight or misunderstanding.
5
Prepare a strong application
A strong application that highlights your strengths and aligns with the scholarship or grant's goals can set you apart from other applicants and increase your chances of success.
6
Submit your application on time
Late submissions are often automatically disqualified, so punctuality ensures that you don't waste your hard work and remain in the running for financial aid.
7
Follow up
Demonstrating your continued interest and ensuring that your application was received can leave a positive impression and keep you informed about the process.
Keep in mind that you don't have to limit yourself to applying for just one scholarship or grant. Pursuing multiple opportunities that align with your qualifications increases your chances of receiving financial aid, maximizing the potential support for your educational goals.
The Impact of Student Loans on Credit
One of the critical aspects of student loans is how they can affect a student's credit score, which has long-term implications for their financial future. When managed responsibly, student loans can positively impact a credit score. Regular, on-time payments demonstrate responsible credit management and can lead to a higher credit score.
Timely payments not only help in building a positive credit history but also prevent additional interest and penalties. Most lenders report payment history to the major credit bureaus, so late or missed payments can lead to a negative entry on a credit report. Even a single late payment can lower a credit score, and multiple late payments can have a compounding effect.
The potential consequences of student loan default are even more severe. Defaulting on a student loan can lead to immediate demands for repayment of the entire loan balance, wage garnishment and withholding tax refunds. Additionally, defaulting can cause a significant drop in credit score and the negative mark can remain on a credit report for several years.
Frequently Asked Questions (FAQs)
We answered some frequently asked questions about student loans in Connecticut to help make the journey toward higher education more accessible and financially sound.
About Christopher Boston
---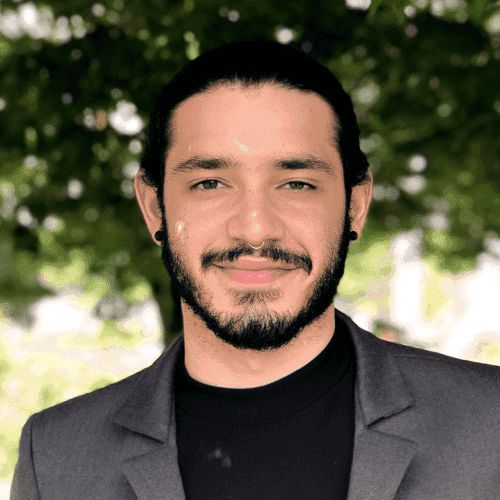 ---