The soaring costs of higher education in Colorado are more than just numbers on a page; they're a barrier that can keep dreams out of reach for many aspiring students. With tuition fees climbing at an alarming rate, finding the best student loans in Colorado has become a critical step in the journey toward a brighter future.
MoneyGeek found that Ascent offers the best student loans in Colorado overall. Sallie Mae is ideal for students looking for low interest rates, whereas Earnest is preferable for students with bad credit. International students may fare best with Prodigy Finance, while borrowers who need a co-signer may consider College Ave. The best option for you may vary based on your needs and situation.
Understanding Student Loans
Imagine that your dream university in Colorado has just accepted your application for admission. Your excitement gives way to concern as you realize the tuition costs are well beyond your budget. This situation is where student loans come into play, acting as a lifeline for pursuing higher education.
The basic mechanics of a student loan include borrowing a specific amount to cover your education costs. This amount often comes with an interest rate that accrues over time. After completing your education or if you drop below part-time enrollment, you'll enter a grace period, after which you must begin repaying the loan.
There are two types of student loans:
Private student loans: Offered by banks, credit unions and other private lenders, private student loans often have variable interest rates and less flexible repayment options. Your creditworthiness typically informs your eligibility and interest rates.

Federal student loans: Federal student loans are funded by the U.S. government and often come with benefits like fixed interest rates, income-driven repayment plans and potential forgiveness options. Your financial need usually determines your eligibility.
Ultimately, student loans play a vital role in making higher education accessible, but it's essential to understand the differences between federal and private loans. Careful consideration of the terms, interest rates and repayment options can help you find the best fit for your financial situation and educational goals.
Best Private Student Loans in Colorado
Private student loans are a type of financial aid provided by banks, credit unions and other private lenders to help students pay for college expenses. They are typically based on the borrower's credit score and come with different terms and conditions.
This type of student loan is a solid option when federal aid, scholarships and grants aren't enough to cover the full cost of tuition, room and board and other education-related expenses. It may also be ideal for students who are ineligible for federal aid due to various reasons, such as enrollment in a part-time program.
Although private student loans can offer more substantial borrowing amounts and different repayment options depending on a borrower's specific financial situation, they often have variable interest rates, meaning your rate can fluctuate over time, potentially leading to higher overall costs. They may also require a co-signer if the borrower doesn't have a strong credit history, which can put additional financial responsibility on friends or family members.
Best Overall

---

4.36%–14.08%

Fixed APR Range

1.47%–11.31%

Variable APR Range

$2,001–$200,000

Loan Amount Range

Non-U.S. citizens and temporary residents

Co-signer

---
Best With Lowest Interest Rates

---

3.50%–13.83%

Fixed APR Range

1.37%–11.76%

Variable APR Range

$1,000 minimum, no maximum

Loan Amount Range

Allowed but not required

Co-signer

---
Best for Borrowers With Bad Credit

---

4.43% - 14.90%

Fixed APR Range

5.32% - 16.20%

Variable APR Range

$1,000 up

Loan Amount Range

Allowed

Co-signer

---
Best for Parents

---

3.22%–11.16%

Fixed APR Range

1.10%–11.68%

Variable APR Range

$5,000 minimum, no maximum

Loan Amount Range

Optional

Co-signer

---
Best for International Students

---

Starts at 4.98%

Fixed APR Range

Starts at 4.66%

Variable APR Range

Minimum $15,000, no maximum

Loan Amount Range

Not required

Co-signer

---
Best for Borrowers Needing a Co-signer

---

4.44% - 15.99%

Fixed APR Range

5.09% - 15.99%

Variable APR Range

$1,000 minimum, no maximum

Loan Amount Range

Not required

Co-signer

---
Federal Student Loans in Colorado
Federal student loans are a form of financial aid the U.S. government provides to help students pay for college or career school. They are often considered a preferable option for many students due to their favorable terms and conditions compared to private loans.
This type of student loan comes with benefits such as:
Federal student loans typically offer lower fixed interest rates. This means the interest rate stays the same throughout the life of the loan, making it more predictable and often more affordable than variable interest rates found in private loans.

Federal loans offer various repayment plans, including income-driven options that base monthly payments on your income. This flexibility can make managing loan repayment more manageable.

Loan forgiveness programs

Some federal loans may qualify for forgiveness programs, which means your remaining balance can be forgiven after meeting specific requirements, providing significant financial relief.

Federal student loans often include a grace period after graduation, during which you do not have to make payments. This gives graduates time to find employment and get on their feet financially before beginning the repayment process.

Most federal student loans don't require a credit check, making them accessible to students without an established credit history. This opens up opportunities for higher education that might be unavailable through private lending.
How to Apply for Federal Student Loans in Colorado
Applying for a federal student loan in Colorado is a process that can open doors to higher education for many students. While the process may seem daunting initially, understanding the following steps can make it manageable and straightforward.
1
Complete the Free Application for Federal Student Aid
Fill out the Free Application for Federal Student Aid (FAFSA) online, providing information about your financial situation and the schools you're interested in. This form is essential for determining your eligibility for federal student loans, grants and work-study programs.
2
Review your Student Aid Report
After submitting the FAFSA, you'll receive a Student Aid Report summarizing your provided information. Review it carefully for accuracy, as it will inform your financial aid package.
3
Evaluate your financial aid letters
Once accepted to a school, you'll receive a financial aid offer detailing the federal loans, grants and other aid you're eligible for. Carefully review the terms and consult with the school's financial aid office if you have questions.
4
Accept the aid you need
You don't have to accept all the aid offered. Determine what you need, including federal student loans, and only accept what's necessary to cover your education costs.
5
Complete entrance counseling
If you're a first-time borrower, you'll need to complete entrance counseling to ensure you understand the responsibilities of taking out a federal loan. You can usually complete counseling online through your school's financial aid website.
6
Sign your Master Promissory Note
The Master Promissory Note (MPN) outlines your rights and responsibilities as a borrower. By signing this legal document, you're promising to repay your federal student loans plus any accrued interest and fees.
The Types of Federal Student Loans Available in Colorado
Federal student loans offer various options to help Colorado students finance their education. These include Direct Subsidized Loans, Direct Unsubsidized Loans, Direct PLUS Loans and Direct Consolidation Loans.
Direct Subsidized Loans: These loans are available to undergraduate students who demonstrate financial need. The government pays the interest on these loans while the student is in an in-school, grace or deferment period, making them a cost-effective option for those who qualify.

Direct Unsubsidized Loans: Direct Unsubsidized Loans are available to undergraduate, graduate and professional students. They're not based on financial need. Interest accrues on these loans from the time of disbursal, and students are responsible for paying this interest, regardless of enrollment status.

Direct PLUS Loans: Direct PLUS Loans are available to graduate or professional students as well as parents of dependent undergraduate students. These loans require a credit check and have higher interest rates, but they can cover the full cost of attendance minus any other financial aid received.

Direct Consolidation Loans: This option allows borrowers to combine multiple federal student loans into a single loan with one monthly payment. Direct Consolidation Loans can also simplify repayment and may provide access to alternative repayment plans.
Depending on your needs and circumstances, you may need to access multiple types of loans as you complete your college journey.
Student Loan Forgiveness in Colorado
Student loan forgiveness means that the borrower is no longer required to repay some or all of the outstanding principal and interest on their student loans. The purpose of these programs is to encourage individuals to pursue careers in public service, education, healthcare or other fields where there may be a societal need but lower financial compensation.
Colorado offers specific programs for student loan forgiveness, including:
Eligibility: Healthcare professionals such as physicians, dentists and mental health professionals working in underserved communities in Colorado may qualify.
Benefits: Participants can receive loan repayment assistance for committing to a service term in a designated shortage area.
Application process: Applicants must submit an online application, including proof of employment in an eligible site, and agree to fulfill the service obligation.
Eligibility: Teachers, administrators or special service providers working in Colorado public schools, approved rural schools/districts or content-shortage areas in non-rural schools/districts may qualify. Applicants must also have a federal student loan in their name as well as a current teaching or special service provider license valid in the state.
Benefits: Forgiveness of up to $5,000 for a given year.
Application process: Applicants must apply for the Educator Loan Forgiveness Program from the Colorado Department of Higher Education.
Eligibility: Employees of federal, state, local or tribal government organizations, including borrowers in Colorado, may qualify if they work full-time and make 120 qualifying monthly payments under a qualifying repayment plan.
Benefits: Forgiveness of the remaining balance on Direct Loans after meeting the requirements.
Application process: Submit the Employment Certification Form annually and the PSLF application after completing the required payments.
Eligibility: Veterinarians working in rural Colorado areas with veterinary shortages.
Benefits: Loan repayment assistance for veterinarians who commit to working in designated shortage areas.
Application process: Submit an application, including proof of employment and loan information, and agree to the service terms.
By understanding the specific eligibility requirements and application processes, borrowers can take advantage of these opportunities to reduce or eliminate student loan debt while contributing to the well-being of their communities.
Tips for Managing Student Loans
Managing student loans is a crucial aspect of financial responsibility for students and graduates. The decisions made during school and after graduation can have long-lasting impacts on your financial well-being. Here are some essential tips for managing student loans:
Borrow only what's necessary

It's tempting to borrow more than needed, but it's vital to remember that you must pay student loans back with interest. Only borrowing what's necessary for tuition, books and living expenses minimizes your debt burden after graduation.

Understand your grace period

Most federal student loans include a grace period, typically six months after graduation, during which you do not have to make payments. However, interest may still accrue on some loans during this period, so understanding the grace period terms is essential.

Make payments during school or grace period

If possible, making payments on the loan during school or the grace period can reduce the overall cost of the loan. Even small payments toward the interest can prevent it from capitalizing or being added to the principal amount, which can save money over the life of the loan.

Keep track of loan documents and payment schedules

Store all loan-related documents, including promissory notes, payment schedules and correspondence with the lender, in a secure place. Regularly review your payment schedules and set reminders to ensure timely payments.
Scholarships and Grants as Alternatives
Scholarships and grants are financial awards given to students to help pay for their education. Unlike loans, they do not need to be repaid, reducing the overall cost of education and minimizing the financial burden after graduation.
Finding and applying for scholarships and grants in Colorado requires careful planning, research and attention to detail. Navigate this process by following these important steps:
1
Determine your eligibility
Identify your unique attributes, achievements and financial needs. Understanding what you qualify for will help you target scholarships and grants specifically designed for your academic standing, talents, community service or financial situation.
2
Start early and research thoroughly
Begin your search well before the application deadlines, ideally during your junior year of high school or earlier. Utilize online search engines, local community organizations, your school's financial aid office and Colorado's Department of Higher Education to find opportunities tailored to Colorado students.
3
Organize the opportunities
Create a list or spreadsheet to track the scholarships and grants you find. Include details like deadlines, requirements, award amounts and contact information to keep everything organized and accessible.
4
Prepare necessary documents
Many applications require transcripts, letters of recommendation, financial information and other documents. Gather these early to avoid last-minute stress and ensure that you have everything needed for each application.
5
Craft a strong personal statement or essay
Many scholarships and grants require an essay or personal statement. Tailor each one to the specific award, highlighting how you meet the criteria before you have someone review it for clarity and grammar.
6
Complete and submit applications
Carefully follow the instructions for each application, ensuring that you meet all requirements. Submit your applications well before the deadlines and consider reaching out to the organizations to confirm receipt if possible.
7
Apply for federal and state aid
Complete the FAFSA to be considered for federal and state grants, including Colorado-specific programs. The information provided on the FAFSA determines your eligibility for need-based financial aid.
The Impact of Student Loans on Credit
Student loans can help build credit when managed responsibly. Regular, on-time payments can positively affect credit history, demonstrating reliability to future creditors. On the other hand, late payments can have a negative impact on your credit score. If a payment is more than 30 days late, it may be reported to the credit bureaus, leading to a drop in your credit score.
Additionally, defaulting on a student loan can severely damage your credit score. The default is reported to credit bureaus and can remain on your credit report for up to seven years. This can make obtaining future credit, such as credit cards, auto loans or mortgages, challenging. In the case of federal student loans, the government can garnish wages or seize tax refunds to recover the defaulted amount.
Frequently Asked Questions (FAQs)
We compiled a list of frequently asked questions on student loans in Colorado to help clarify common concerns and provide guidance on this essential aspect of financing higher education.
About Christopher Boston
---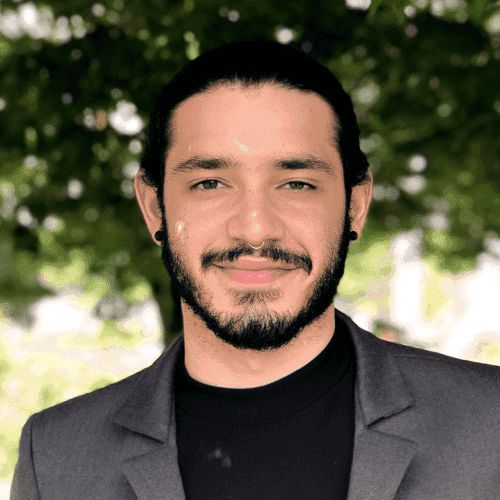 ---