The cost of higher education in Arizona is on an uphill climb, making the dream of a degree seem like a steep mountain to scale. But don't let this deter you. With the right tools and knowledge, you can navigate this terrain smoothly.
MoneyGeek found that Risla provides the best student loans in Arizona. The best lender for the lowest interest rates is College Ave, whereas the ideal option for students with bad credit is Funding U. International students may fare best with Discover, while students who need a co-signer may consider PNC.
Understanding Student Loans
Student loans are a type of financial aid designed to help students cover the cost of higher education, including tuition, room and board, books and other related expenses. They play a pivotal role in making college and university education accessible to those who might not otherwise be able to afford it.
The basic mechanics of a student loan are straightforward. A student borrows money from a lender, which is then used to pay for their education. This borrowed amount, known as the principal, accrues interest over time. Once students complete their education or drop below half-time enrollment, they enter a grace period before repayment begins. The repayment plan outlines how the borrower will repay the loan over a specified period.
Student loans generally fall into two categories:
Federal student loans: Funded by the U.S. government, federal student loans often come with lower interest rates and more flexible repayment options. They also offer benefits such as income-driven repayment plans and loan forgiveness for those who work in certain public service jobs.

Private student loans: Private student loans allow you to borrow more, but they often come with higher interest rates and less flexible repayment options. They also require a credit check. Having a co-signer may be necessary to get approved or secure a lower interest rate.
Both federal and private student loans have their place in financing higher education. The key is understanding your unique financial needs and circumstances to determine the best option for you.
Best Private Student Loans in Arizona
Private student loans are a type of educational financing offered by private lenders like banks and credit unions. Unlike federal student loans, which are funded by the government, private student loans are based on the borrower's creditworthiness and often require a co-signer.
This type of student loan is worth considering if you're attending a private or out-of-state school, where tuition and associated costs may exceed federal loan limits. Additionally, if you're a graduate student or a professional pursuing advanced degrees, private loans might offer higher borrowing limits that align better with the cost of these programs.
It's worth noting that while private student loans allow you to access higher loan limits, they often have higher interest rates than federal loans, especially if you have less-than-stellar credit. They also lack the flexible repayment options and protections federal loans offer, such as income-driven repayment plans or loan forgiveness programs.
Best Overall

---

2.99%–4.74%

Fixed APR Range

Not available

Variable APR Range

$1,500–$150,000

Loan Amount Range

Not required if borrower meets qualifications

Co-signer

---
Best With Lowest Interest Rates

---

4.44% - 15.99%

Fixed APR Range

5.09% - 15.99%

Variable APR Range

$1,000 minimum, no maximum

Loan Amount Range

Not required

Co-signer

---
Best For Those With Bad Credit

---

6.99% – 12.49%

Fixed APR Range

7.49% – 12.99%

Variable APR Range

$3,001 up to $20,000

Loan Amount Range

Not required

Co-signer

---
Best For Parents

Education Loan Finance (ELFI)

---

From 3.20%

Fixed APR Range

From 1.20%

Variable APR Range

Minimum of $1,000

Loan Amount Range

U.S. citizen or permanent resident

Co-signer

---

Education Loan Finance (ELFI)
Best For International Students

---

3.99%–11.59%

Fixed APR Range

1.79%–11.09%

Variable APR Range

$1,000 up to 100% of college expenses

Loan Amount Range

Optional

Co-signer

---
Best For Those That Need A Co-signer

---

3.22%–11.16%

Fixed APR Range

1.10%–11.68%

Variable APR Range

$5,000 minimum, no maximum

Loan Amount Range

Optional

Co-signer

---
Federal Student Loans in Arizona
The U.S. government provides federal student loans to help students pay for their education. These loans are often a preferred choice for many students due to their borrower-friendly terms and protections.
Some of the critical benefits of federal student loans that Arizona students may take advantage of include:
Federal student loans typically have lower interest rates compared to private loans. These rates are fixed, meaning they won't change over the life of the loan, providing stability and predictability in your repayment plan.

Federal loans offer a variety of repayment options, including income-driven repayment plans. These plans base your monthly payment on your income, making them more affordable for many borrowers.

Loan forgiveness programs

Certain federal loans offer loan forgiveness programs for those who work in public service jobs or teach in low-income schools.

Federal student loans provide a grace period — typically six months after you graduate, leave school or drop below half-time enrollment — before you need to start repayment.
How to Apply for Federal Student Loans in Arizona
Applying for federal student loans isn't just about filling out a form; it's about understanding your financial needs, exploring your options and making informed decisions. We broke down the important steps you need to take to pursue an application in Arizona.
1
Complete the Free Application for Federal Student Aid
The first step in applying for federal student loans is to complete the Free Application for Federal Student Aid (FAFSA). This is used to determine your eligibility for financial aid, including federal student loans.
2
Review your Student Aid Report
After you submit your FAFSA, you'll receive a Student Aid Report (SAR). This informs you of your eligibility for federal student aid. Review your SAR carefully to ensure all the information is correct.
3
Evaluate your financial aid offer
Once your FAFSA is processed, you'll receive a financial aid offer from the schools you listed on your form. Take time to understand each component of your offer, such as the types and amounts of financial aid you're eligible for.
4
Accept your loan
If you decide to take out federal student loans, you'll need to accept them. This is typically done through your school's financial aid office. Make sure to only take out what you need to cover your educational costs.
5
Complete entrance counseling and sign a Master Promissory Note
Before receiving your loan, you'll need to complete entrance counseling, which educates you about your obligations as a borrower. You'll also need to sign a Master Promissory Note (MPN), in which you promise to repay your loans and any accrued interest and fees to the Department of Education.
6
Receive your loan
Finally, your federal student loans will be disbursed, typically by being applied to your tuition, fees, room and board and other school expenses.
The Types of Federal Student Loans Available in Arizona
In Arizona, the available federal student loans include Direct Subsidized Loans, Direct Unsubsidized Loans, Direct PLUS Loans and Direct Consolidation Loans.
Direct Subsidized Loans: These are loans made to eligible undergraduate students who demonstrate financial need to help cover higher education costs at a college or career school. With this loan, you aren't responsible for paying interest while you're in an in-school, grace or deferment period.

Direct Unsubsidized Loans: These are loans available for eligible undergraduate, graduate and professional students. You don't have to demonstrate financial need to qualify for the loan. However, you're responsible for paying the interest on a Direct Unsubsidized Loan during all periods.

Direct PLUS Loans: These loans can be accessed by graduate or professional students and parents of dependent undergraduate students to help pay for education expenses not covered by other financial aid.

Direct Consolidation Loans: These allow you to combine all of your eligible federal student loans into a single loan with a single loan servicer. This can simplify repayment if you are making separate loan payments to different servicers.
Student Loan Forgiveness in Arizona
Student loan forgiveness cancels a borrower's student loan debt. This means the borrower is no longer obligated to repay some or all of the loan amount. This program is often available to individuals who work in certain fields or meet specific criteria.
In Arizona, there are several student loan forgiveness programs designed to alleviate the financial burden of student loans for certain professionals:
Arizona Teacher Student Loan Program
The Arizona Teacher Student Loan Program encourages individuals to enter and continue in the teaching profession. Applicants eligible for this program are U.S. citizens and Arizona residents enrolled in an undergraduate or graduate teaching program within Arizona. They must also commit to teaching in an Arizona public school that serves low-income families.
This program offers loan forgiveness of up to $7,000 per academic year for a maximum of three years. To apply, individuals must complete the Arizona Teacher Student Loan Application, which is typically due in late spring.
Public Service Loan Forgiveness (PSLF) Program
The Public Service Loan Forgiveness (PSLF) Program is a federal program that allows your student loan to be forgiven after you have made 120 monthly payments while working for a qualifying public service employer.
In Arizona, qualifying employers include government organizations at any level, tax-exempt non-profits and other types of non-profit organizations that provide certain types of qualifying public services.
Tips for Managing Student Loans
Managing your student loans effectively is crucial to maintaining financial health during and after college. Here are some key strategies to help you navigate this process.
Only borrow what's necessary

While student loans can provide the funds needed to pursue higher education, it's important to remember that they're not free money. Every dollar borrowed needs to be paid back with interest. Therefore, it's best to only borrow what you need to cover your academic expenses.

Understand the grace period

A grace period is a set period of time after you graduate, leave school or drop below half-time enrollment before you must begin repayment on your loan. For most federal student loans, the grace period lasts six months.

Consider making payments while in school or during the grace period

Making payments during school or the grace period can significantly reduce the overall cost of your loan. Even if these payments only cover the interest, it can prevent the interest from capitalizing or being added to the principal amount of your loan.

Maintaining organization is crucial for effectively managing your student loans. Keep track of your loan documents, payment schedules and lender contact information. Consider setting up automatic payments to ensure you never miss a due date.
Scholarships and Grants as Alternatives
Scholarships and grants are types of financial aid that can help you pay for your education. Unlike loans that need to be paid back with interest, scholarships and grants don't require repayment.
Typically, scholarships are awarded based on merit, such as academic or athletic achievement. In contrast, grants are awarded based on the student's financial need. Because they don't need to be repaid, scholarships and grants can make higher education more affordable.
Here's a step-by-step guide to help you increase your chances of securing scholarships and grants in Arizona:
1
Start your research
Begin by researching the various scholarships and grants available in Arizona. You can use online scholarship databases, visit the financial aid offices of the schools you're interested in or check with local community organizations.
2
Check eligibility requirements
Once you have a list of potential scholarships and grants, check the eligibility requirements for each one. These may include academic performance, financial need, field of study or specific skills and talents.
3
Gather necessary documents
Most scholarship and grant applications require certain documents, such as transcripts, financial information or letters of recommendation. Gather these documents ahead of time to ensure you're prepared.
4
Complete the application
Fill out the application carefully, answering all questions completely and accurately. If an essay is required, take the time to write a thoughtful, well-written response.
5
Submit your application before the deadline
Missing a deadline can result in your application being disqualified, so it's a good idea to aim to submit your application well before the due date.
The Impact of Student Loans on Credit
If managed well, student loans can help you build a strong credit history. This is because payment history is the most significant factor in calculating your credit score. Making your student loan payments on time every month can demonstrate to lenders that you're reliable and can manage your debts responsibly. Over time, this can help improve your credit score.
However, making late payments or missing them altogether can harm your credit score. Late or missed payments are reported to the credit bureaus and can stay on your credit report for seven years. This can lower your credit score and make it more difficult to qualify for other forms of credit, such as credit cards or auto loans.
Moreover, if you default on your student loan, you may face consequences such as a significant drop in your credit score or wage garnishment, which takes money directly from your paycheck to repay the loan.
Frequently Asked Questions
We have addressed common inquiries regarding student loans in Arizona, offering valuable insights to guide your application process.
About Christopher Boston
---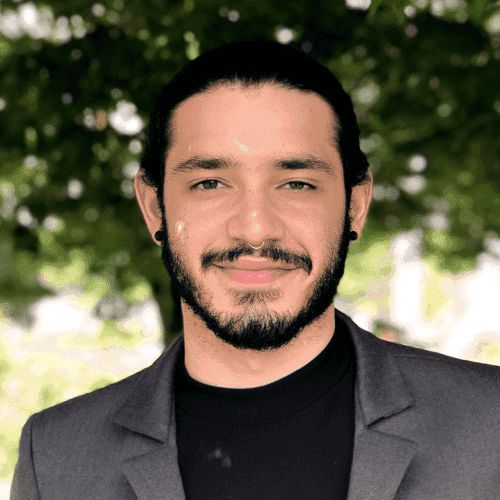 ---